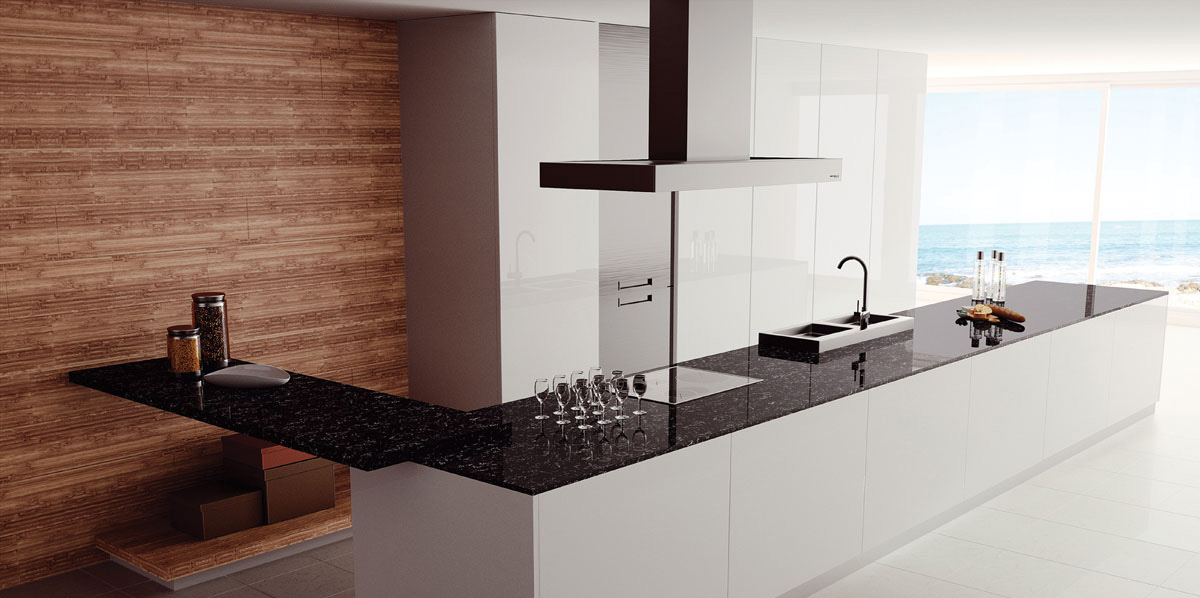 What do the Hard Rock Hotel in Las Vegas, Samsung buildings in Korea, Alain Manoukian shops in France, the station in Bilbao and luxury homes in Miami have in common? They all feature Compac: The Surfaces Company's products. What started out as a family-based project back in 1975 with the goal of "manufacturing outstanding decorative coverings of extremely high quality" has grown to an international concern with a convenient presence in our very own backyard.
"We are the leading Spanish company that specializes in manufacturing and distributing agglomerated marble and we're a great specialist in engineered stone," says General Manager Carlos Ferrando. "We have two fabrics, one of marble located in Spain since 1975 and one of quartz located in Portugal since 2003. By using Breton of Italy machinery and industrial equipment, we're able to offer cutting-edge, top-quality products."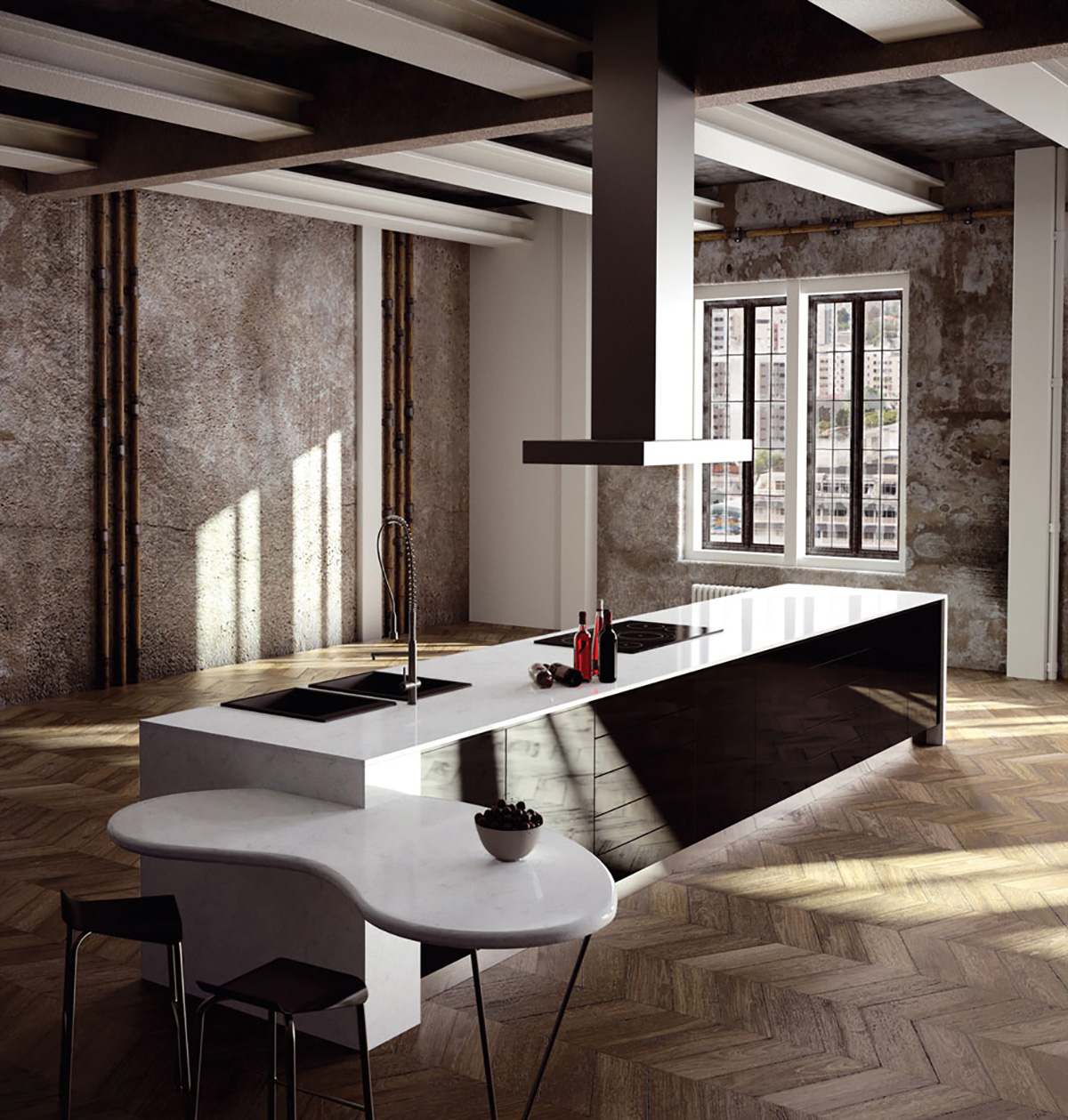 Marmol Compac, the company's technological marble, was created to fill a gap in the marketplace that called for a versatile surface that could be offered in a wide range of formats — from small decorative motifs up to large façade pieces. Their more recent technological innovation, Quartz Compac, was fashioned to provide an elegant yet extremely durable surfacing option offered in a broad selection of attractive color options and always perfect finishes that turn kitchen and bathroom countertops, flooring, etc., into objects of distinction. But the company is not ready to rest on its current success.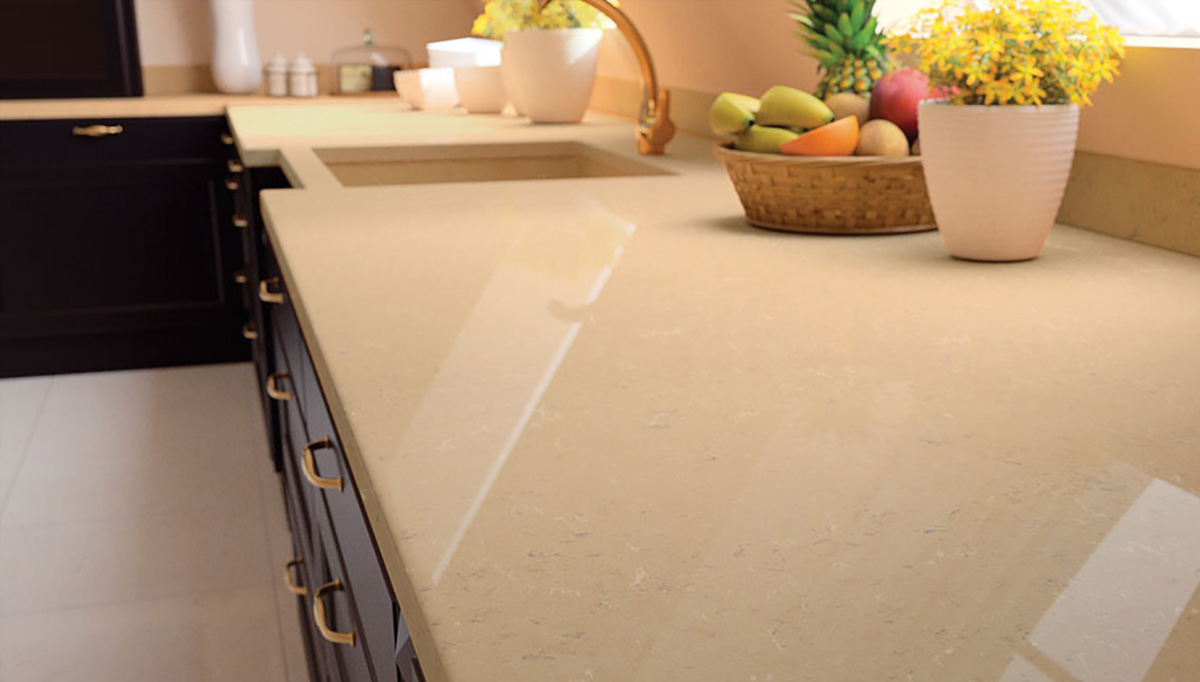 "What sets us apart from other companies in our industry is our innovation. We place a high level of importance on research and development," says Carlos Ferrando. "Our products are extremely high-quality, and our colors are unique, offering various options including our newest line, Nature, that features BIO resin. Nature looks like marble but with quartz performance. We offer natural-looking countertops, floors and more that yields a new idea of modern design to homes, offices and just about anywhere else."
"Compac has a mission to be present in all kitchen showrooms and family homes," he continues. To achieve that end, customer service is as important a focus as technology. "We want clients to feel like they're being treated by family. When clients use Compac marble and quartz, we want them to feel like they made their dreams come true."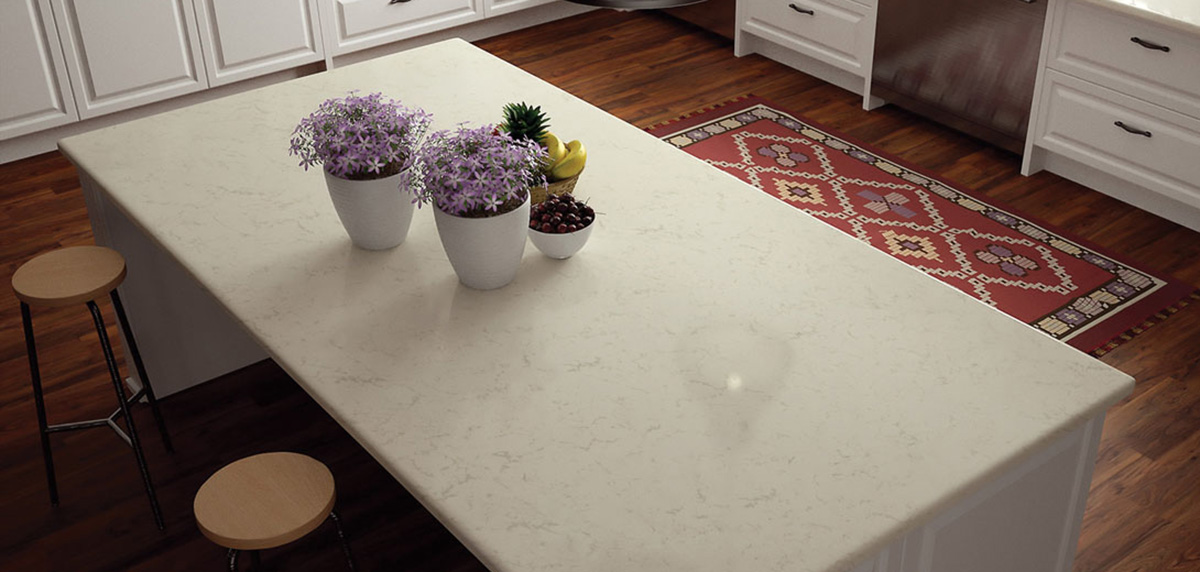 Ferrando believes there are 3 main reasons why Compac products are chosen by consumers: design, color and low-maintenance. Add in superior service, and the clients keep coming back. Compac is well-known for its strong commitment to its customers, including listening to their suggestions and adapting things to customer requirements resulting in specific solutions as to formats, finishes, sizes, colors, packaging, etc.
"The professionalism and qualifications of our efficient and competitive team places us at the head of the sector," says Ferrando. "This has lead to Compac products being an easy find in the main kitchen and bath dealers of South Florida."
In fact, the firm does extremely well in The Magic City and its environs. Ferrando attributes this to the company's modern designs, upgrade levels for kitchen countertops, nice flooring with marble, the variety of tiles and much more. "Also, many clients prefer our company because we are a Spanish company that deals with the Hispanic people in Miami, Key Biscayne, etc.," he says. "The most prominent demographic that uses our services is everyone who loves design and good quality at a affordable price."
Future plans include continued growth in North America, thereby allowing Compac: The Surfaces Company to become worldwide leaders with their unique lineup of products. "We have plans to make the U.S. the main location for distribution," adds Ferrando. And they are continuing to increase their sales network on 5 continents.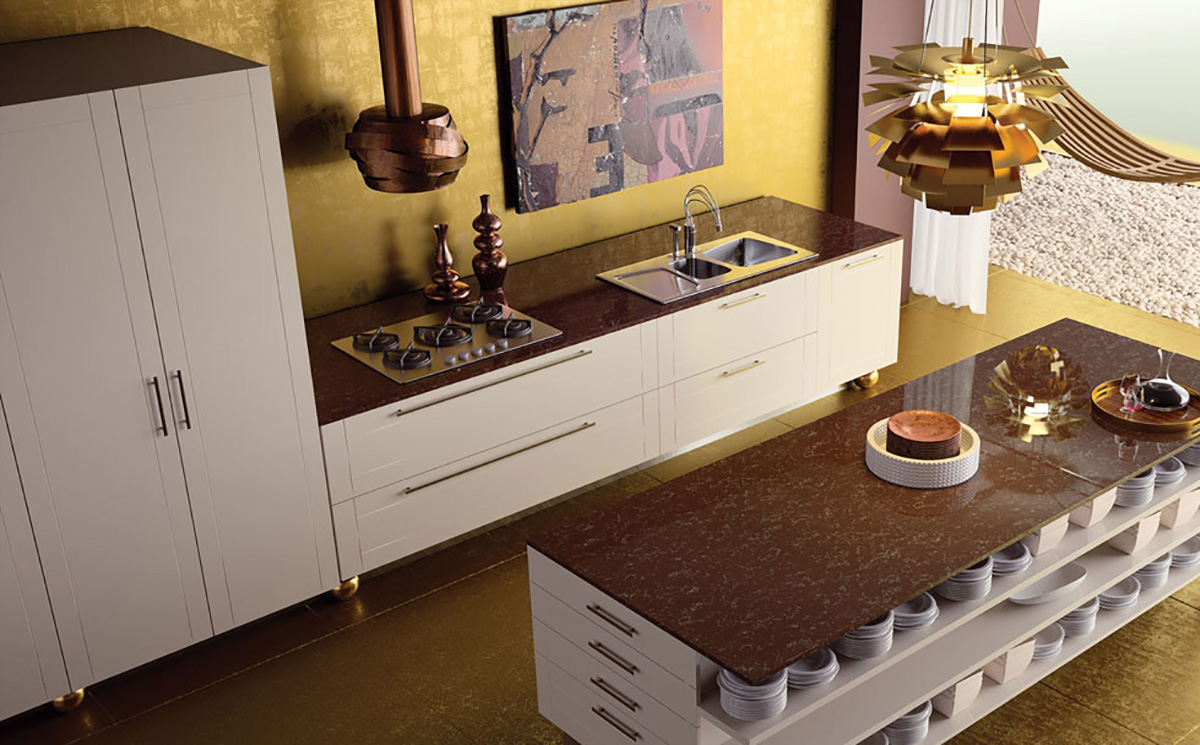 To give perspective, Compac presently has its two plants of 50,000 and 100,000 square meters each, filled with state-of-the-art machinery and industrial equipment. This means they are capable of producing more than 2.5 million square meters each year.
"Our amazing customer service combined with innovation and designs like no other company not only makes us a leader in our industry in South Florida but also a trailblazer around the globe."
For more information or to find out how you can take your home to the next level, contact Compac: The Surfaces Company; 1666 NW 82nd Ave., Doral; 305.406.3600; Compac.us.