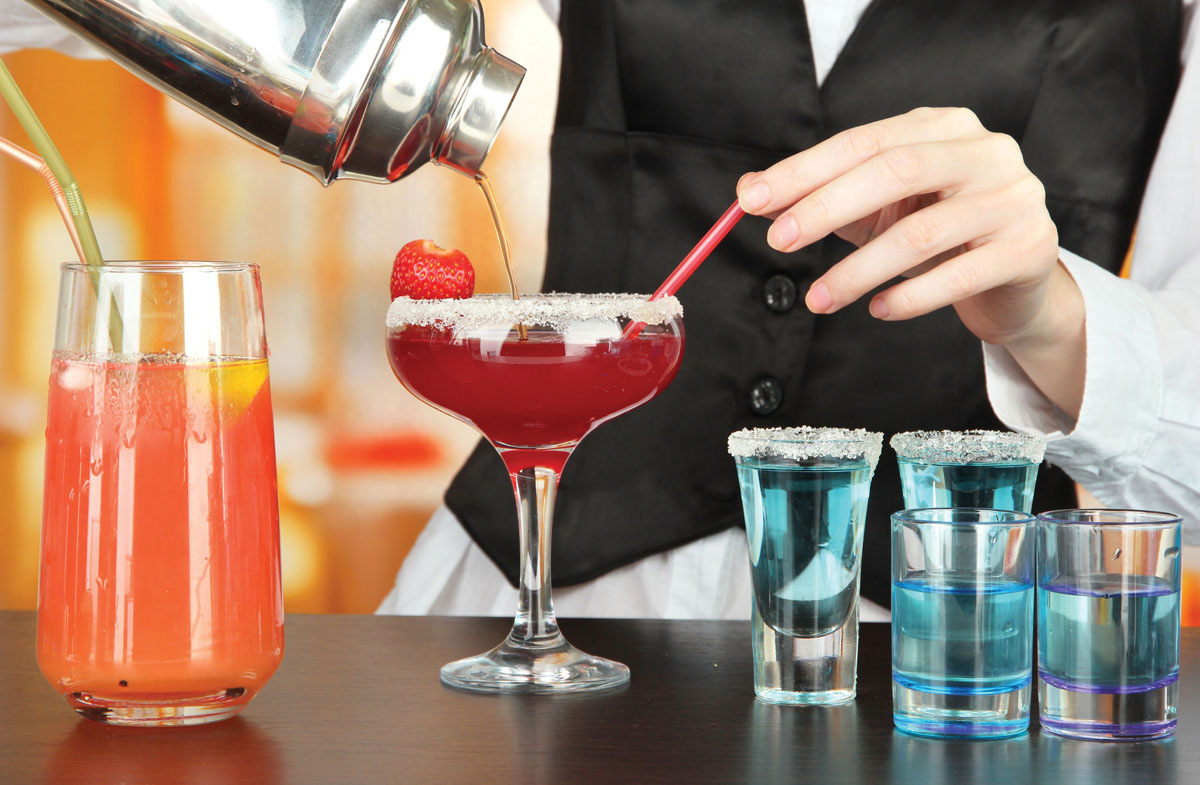 Expensive wine and old liquor, for a long time (a long, long time) when it came to libations and luxury this is what you got. Even as recently as a decade ago, it was a rarity to find a talented mixologist or a truly "signature" cocktail list in Miami. While other cities were discovering forgotten Prohibition-era cocktails, and the true craftsmanship that a brilliant cocktail requires, we were still sipping our mundane Cubas and sickeningly sweet mojitos.
But oh how the times have changed! And thank goodness they have, because I'm not sure I could have choked down another blah, blah, some kind of fruit, sugar mojito without developing diabetes. Over the last few years, places have been opening up from Coral Gables to SoBe and Wynwood with true talent behind the bar. Many of these establishments would be considered hipster bars, but don't let that put you off. These young masters of the mix, with their band t-shirts, odd hats and questionable taste in music have been creating drinks that are inventive, sophisticated and delicious. Whether these new hotspots can be considered luxury is a matter of opinion, but you'd be hard-pressed to find better drinks anywhere in the city…and when it comes down to it, isn't luxury about having the best?
For the uninitiated, here's a run-down of some places you must check out — or re-visit — sooner than later. The Broken Shaker, on Miami Beach is the brainchild of the guys behind Bar Lab. Cocktails are crafted using fresh ingredients from their garden and house-made bitters. As if their cocktails, funky outside area and shared punchbowls weren't enough, these guys earned themselves a James Beard nomination. Just down the road, you won't have any problem finding Radio Bar in SoFi…just look for the old radio tower. Here you'll find expertly crafted drinks, interesting music and friendly bartenders, plus one of the cleanest pool tables around.
You can't talk about hipster without talking about Wynwood, recently named one of the top hipster neighborhoods by Forbes. There are lots of options to imbibe in this cool area, but our favorite has to be The Electric Pickle. Self-described as a "liquid-fueled love machine", this joint not only has great booze and tunes, it's also one of the top dance spots in the country according to Rolling Stone.
In Brickell, your best bet for a top-of-the-line cocktail is at Blackbird Ordinary, where the cocktails are made from locally sourced ingredients, and there's often live music to complement every chug. Be sure to brush up on ornithology, as all the cocktails are named after our feathered friends.
As much as I enjoy a fine wine or a single-malt, the aged, tired and stuffy, is exactly that. If I'm looking for luxury, mahogany and crystal will always take a backseat to a mason jar filled with a unique libation and good music — after all, what good is luxury if you're not having fun?