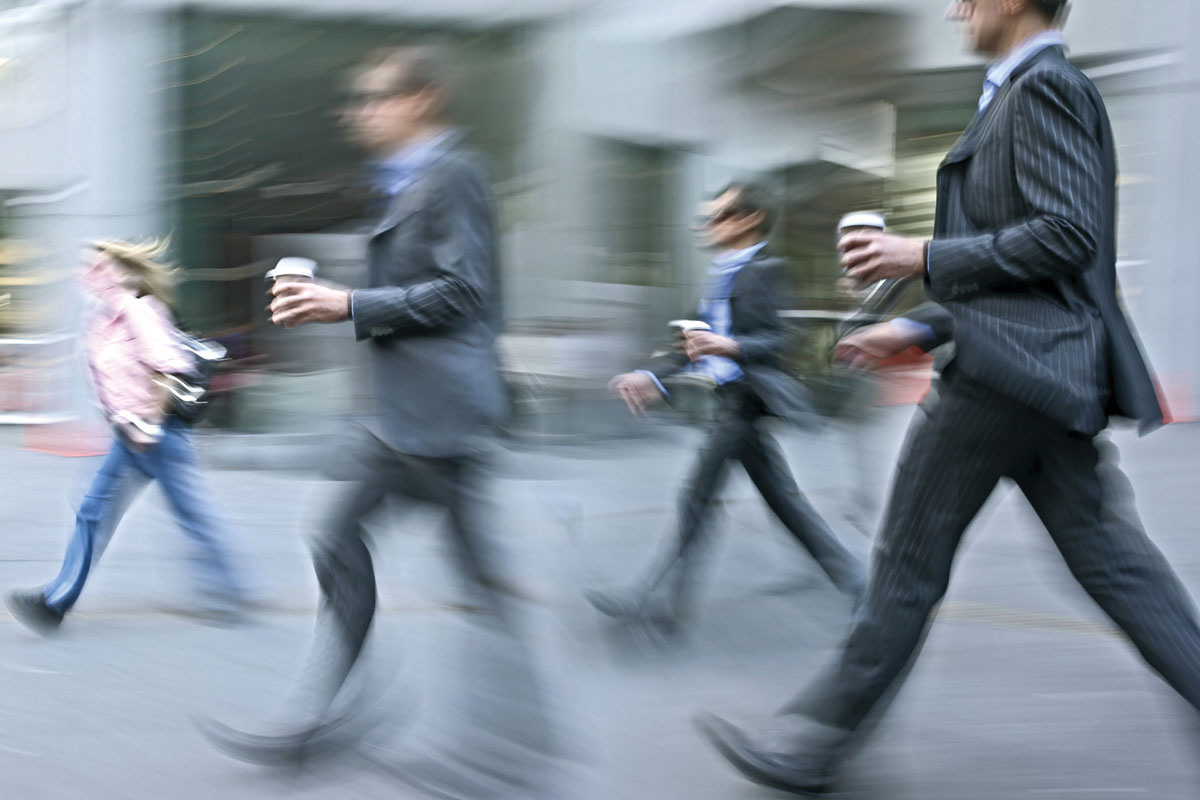 "Beep, beep, beep!" sounds your alarm as you groggily get out of bed (or happily, if you're a morning person). For the not-so-happy-in-the-morning type, you might stumble out of bed, cursing all the way to the kitchen as you make yourself a mean pot of coffee to kick-start your day. After that much-needed bowl of cereal, bagel and cream cheese or muffin to get some fuel in your engine, you open your closet doors to endless outfit possibilities. If you've been lucky in style, the options are overwhelming.
Time and time again we hear phrases such as, "dress to impress," and, "put your best foot forward." And when it comes to the office, well, we need to do just that. This is why our entrusted experts have dished on what's fashionable as well as what's appropriate. First things first: what's appropriate for the office? All of our experts agree on one thing: what's appropriate depends on the industry you're in. "Each field has its own unwritten rules," says Tara Solomon, Principal of Tara Ink, one of Miami's most stylish creative marketing and PR firms representing a bevy of fashion clients including Chanel, Dolce & Gabbana, Jimmy Choo and Louis Vuitton, among many others. "I would imagine that in banking, for instance, showing up in quasi-cocktail attire would make one a less valuable player; however, it would be rewarded if one worked at a magazine or an exclusive fashion boutique."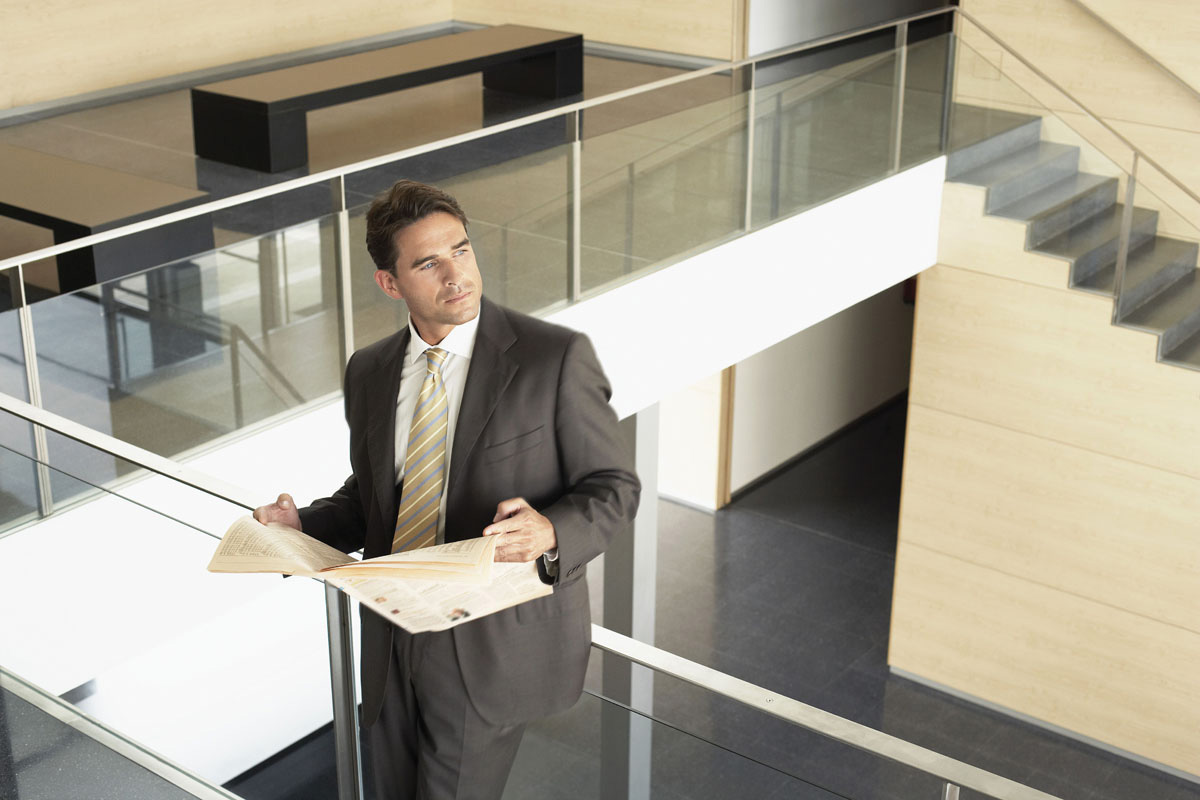 Whatever the dress code, one thing is imperative: polish and accessorize. Whether your professional setting is lax or strictly professional, make sure you look pulled together. "Women should always keep a maintained facade including hair, makeup and nails. Also, choose a purse that sets the tone for the season," advises Lidia Amoretti, VP of Taylor Marciano Public Relations & Marketing Communications. "Add in a few signature jewelry pieces, and it can enhance your look. Got the budget? Invest in a nice pair of boots."
Penny pinching on the horizon? Don't fret. Gabrielle Ottavio of Pronetis Consulting, LLC, suggests purchasing separates to mix-and-match and incorporate into what's already in your closet. "Spend some time window shopping and looking though fashion magazines for ideas and trends to add to your existing wardrobe, and make notes," explains Ottavio. "And always remember to plan your new purchases to work with what you already have."
Colleen Sherin, Fashion Director of Saks Fifth Avenue, agrees. "I think it's about having your own style but still being aware of trends," she says. "It's important to own your style and update your closet with one or two trends from the season."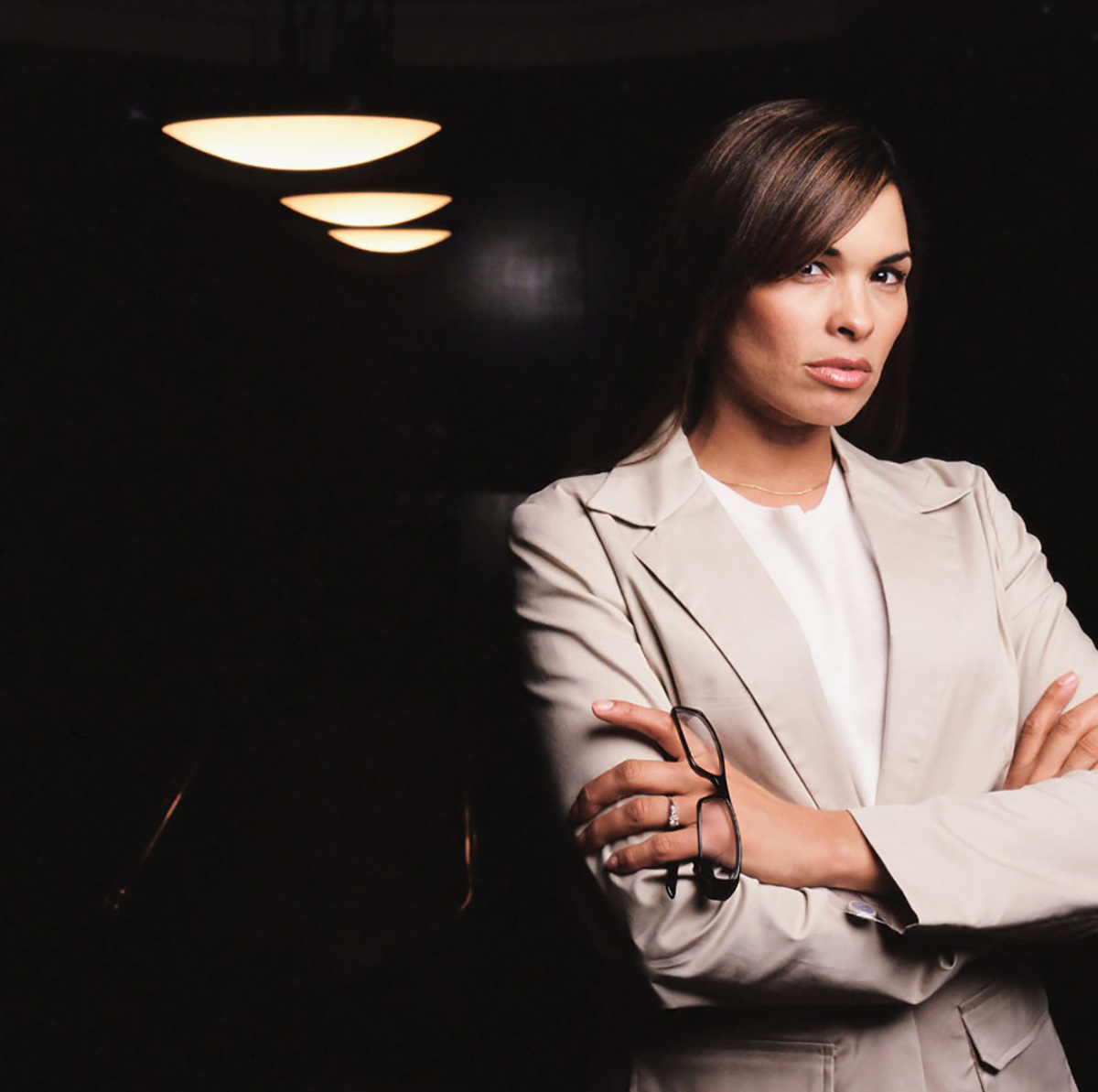 Colin D'Arcy, President of ImageMentor, Inc., has this down to a science. "At a minimum, one needs five shirts (or blouses), trousers (or skirts) and suits in compatible combinations. In terms of shoes, two or three pairs should suffice," he says. "Several pairs of socks are also imperative, mostly in cotton, because they are usually 'less sturdy.'" D'Arcy's has the must-haves down-pat, too. "You can never go wrong with buying quality. Another must-have for men and women is a top-tier pair of shoes," D'Arcy suggests. "It's better to buy a $400 pair of shoes than four $100 pairs."
And always remember: Just because there are office rules and dress codes doesn't quite mean you can't be fashionable. Melissa Goff, VP of Media Relations for Macy's, reveals a couple of trends that easily transfer over to the office: the statement jacket, the cardigan and the knit sweater.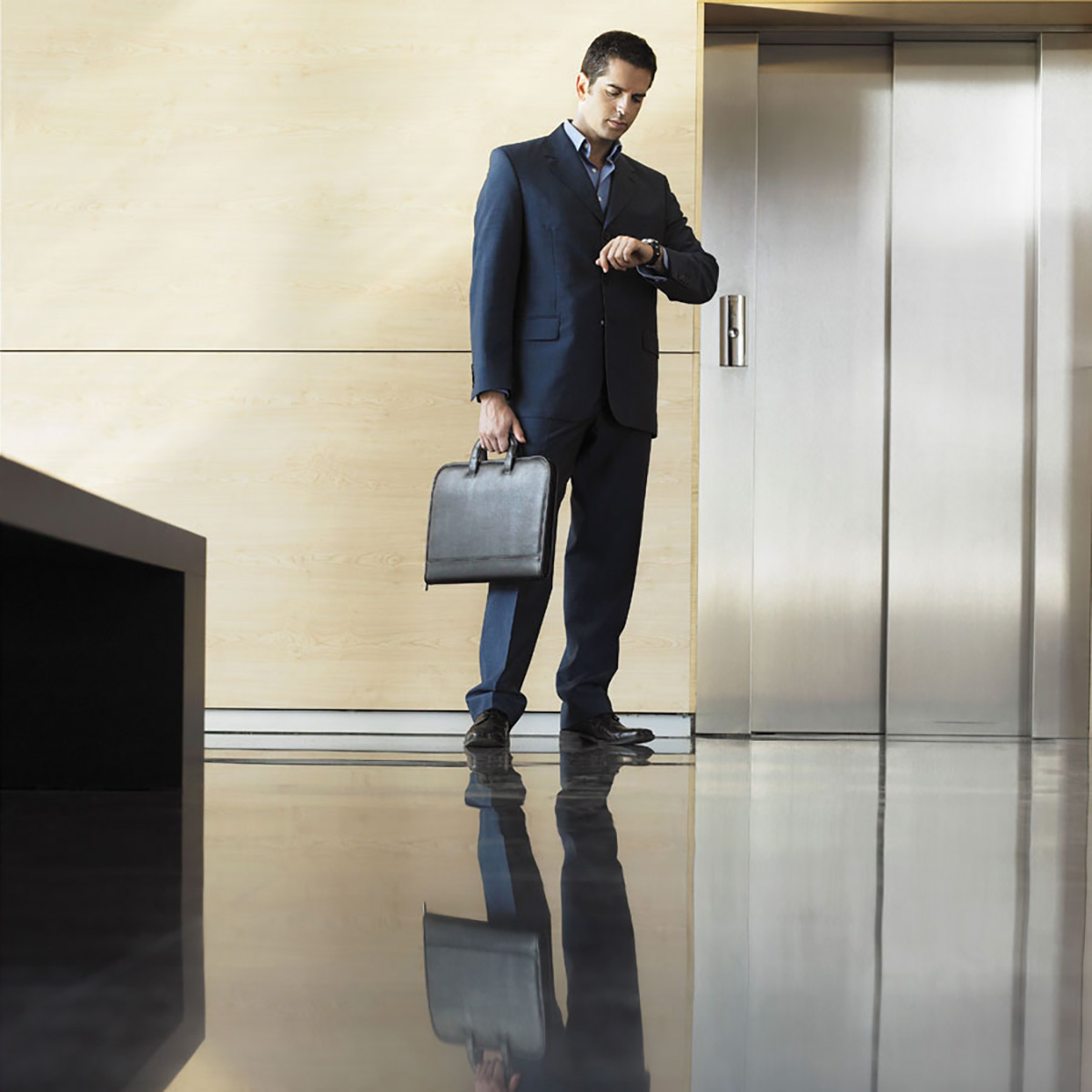 So, how should you style yourself for the season? Start with one of the season's hottest colors: green. "Green is the go-to color for Fall. Leading the way is various shades of olive, which gives immediate military clout to your wardrobe," says Ken Downing, Senior VP Fashion Director for Neiman Marcus.
For Sherin, one of the key trends is knits. "Another big trend is novelty knitwear and taking traditional styles and putting a spin on them, like argyle knits," reveals Sherin. "How do you spin that for the office? Try softer jackets or a cardigan that can take the place of a jacket with Miami's warm weather, depending on the work environment."
As far as jewelry is concerned, Christina Termine, Owner of Diamonds On The Key in Key Biscayne, sees gold making a strong impact. "In particular, yellow metals complement Fall wardrobes, especially for women," she says. "Pair a long, elegant open link necklace over rich fall hues such as chocolates, deep purples and camel and you have a look suitable for office and beyond."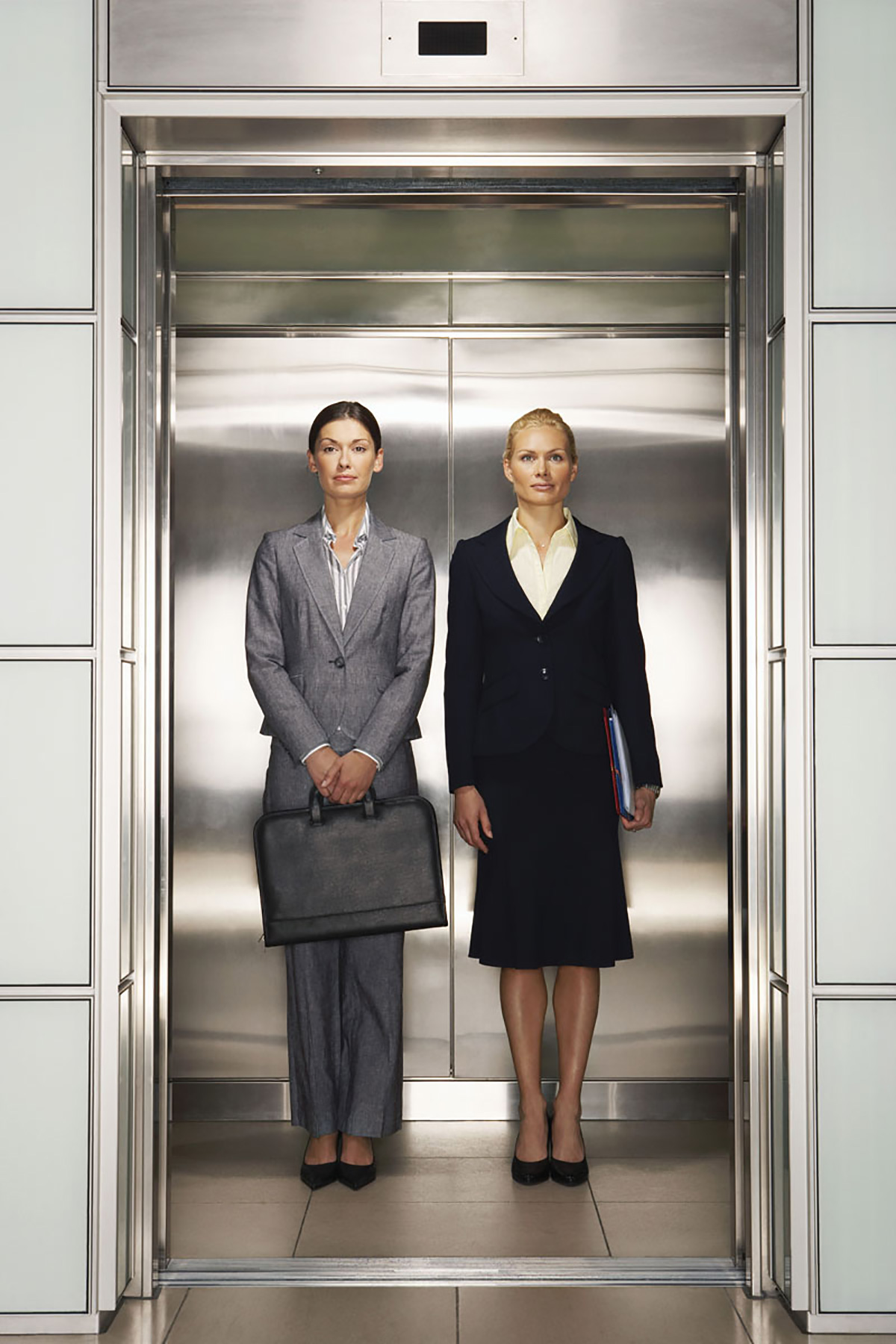 Regardless of the styles and colors you choose, a wardrobe will never be completely polished unless your hair and make-up are in check. Elizabeth Ilievski, Stylist for Elemis Spa at the Village of Merrick Park, says dark colors are hot this season and suggests pushing the envelope with berry lips. "Look for dark colors in makeup and nail polishes, particularly shades of purple and eggplant," Ilievski says. "For the office, using neutral tones is more professional. Yet you can still be in style by adding a touch of color, such as lilacs and grays for eye shadow." For a look that easily transfers into evening events, Ilievski suggests continuing with the smoky look and accentuating the eyes in black liner.
As far as hair is concerned, Ilievski says straight-laced hair is where it's at. "Say goodbye to summer waves! Straight, slicked-hair is back! Consider a Keratin or Brazilian Blowout treatment to tame the frizz and those curly locks," she says. "Slicked-back hair and updos are stylish options to change your look from day to day."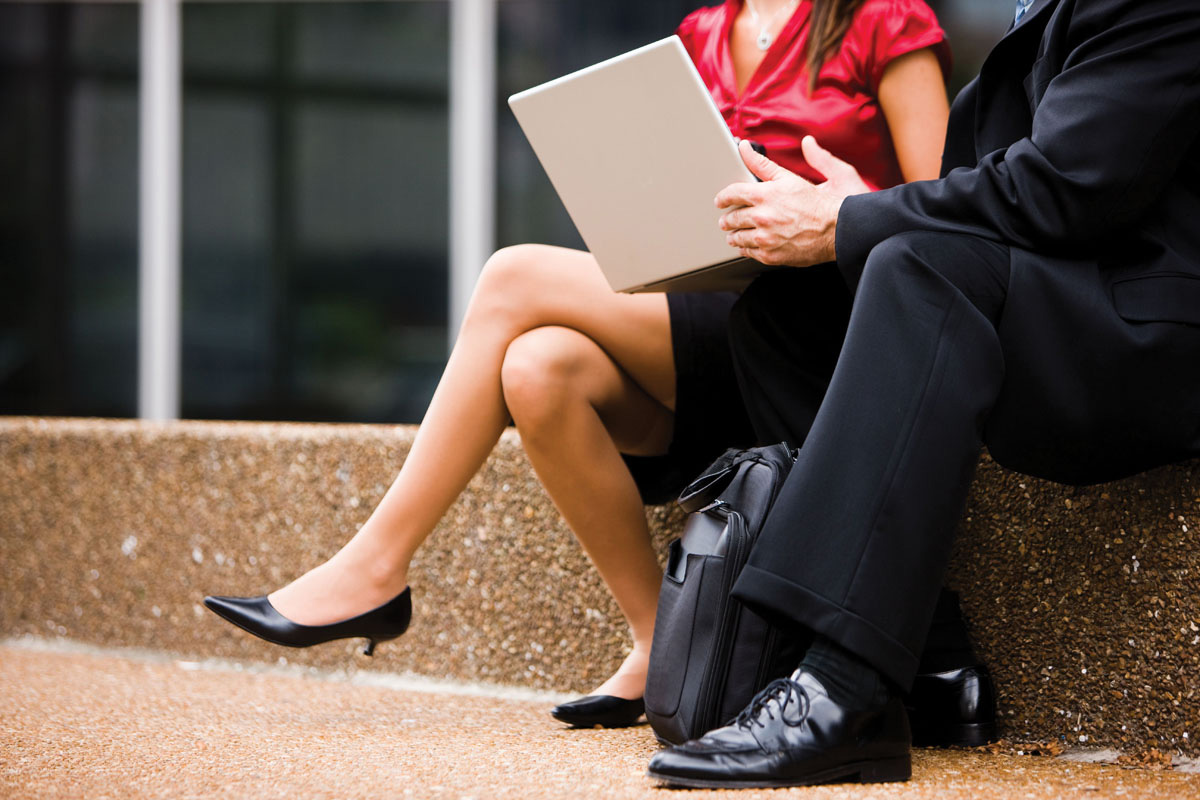 Now that you know what's in store for you this season, it's time to buck up and get dressed. Put on that statement jacket, those power heels and those envelope-pushing lipsticks. All that's left is the confidence that comes with conquering your professional style — and you can rest assured that's one accessory you can't do without.
Miami Style
Although we in The Magic City try to follow the latest trends, the weather and cultural influences often have us marching to our own drum, at least when it comes to wardrobe selections. Here are a few colorful quotes from the experts on the subject of Miami style: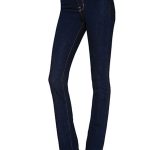 "In Miami, there are no rules. You can get away with more skin and less formality, but it depends on where you work. I would much rather see my employees in a chic mini and stilettos or skinny jeans, a great top and gobs of fun jewelry than in some dreary suit."
— Tara Solomon, Principal,
TARA Ink.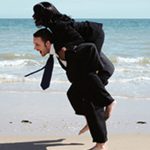 "Miami is now recognized worldwide as a very unique environment that rivals the established fashion centers in Europe. It's become a destination city for everyone exploring fashion, the arts, the latest social trends, sports and international business." — Gabrielle Ottavio, CEO, Pronetis Consulting, LLC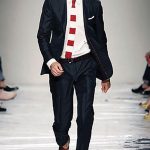 "Miami office styles often reflect the climate and the diverse cultures we experience. They sometimes tend to be 'daring,' and may not always be entirely 'in sync' with a professional, business environment in the U.S." — Colin D'Arcy, President, ImageMentor, Inc.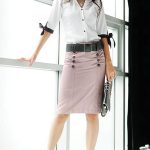 "I would say the majority of the professional style in Miami offices is definitely more relaxed than what I have seen elsewhere because of the favorable year-round climate, social diversity and overall youthful workforce." — Christina Termine, Owner, Diamonds on the Key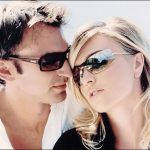 "The climate is something that definitely sets Miami fashion apart and should be taken into consideration. People are attracted to lighter weights and lighter colors, and to looks that easily transfer from cooler office settings to warmer outside climates." — Colleen Sherin, Fashion Director, Saks Fifth Avenue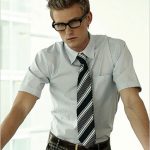 "What primarily sets Miami apart is our weather. Fall merchandise is conducive to us all year and you'll still find short-sleeve shirts and light sheath dresses very useful to us in the autumn months and beyond." — Melissa Goff, VP of Media Relations, Macy's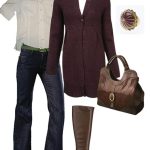 "We have to adapt fashion trends to our way of life. All fashion trends can be interpreted and adapted to fit the work one does and standards set by the company." — Sonia Gibson, Fashion & PR Specialist; President of Sonia Gibson & Associates