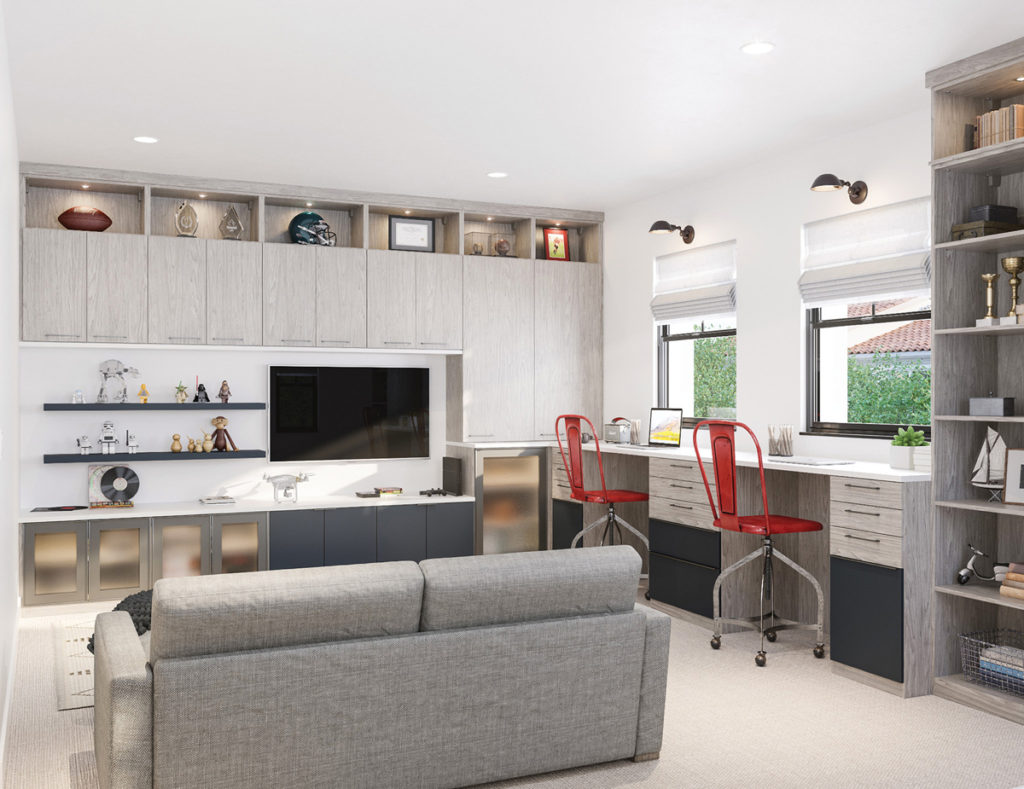 Let's face it: Remote work and remote learning have become the new normal for many of us. Having access to a home office to meet goals, complete deadlines, work on projects, take courses/certifications and hold virtual meetings is an essential tool for success now and in the future. As more and more of us get out of the traditional office and into a more flex scheduling work model, setting up an organized home office that harmoniously blends form and function is essential to creating a productive work environment for multiple members of the household — world-class spaces that are free from distractions and full of potential. Work/life balance at its finest.
Enter California Closets Miami, offering individual and shared workspaces that are customized to a specific skill, need or profession. With more than a dozen tried and true options to choose from, your new elegant workspace won't just look good, it will make you look good. Besides investing in your career and education long-term, a top-of-the-line home office will increase the value of your home for generations to come.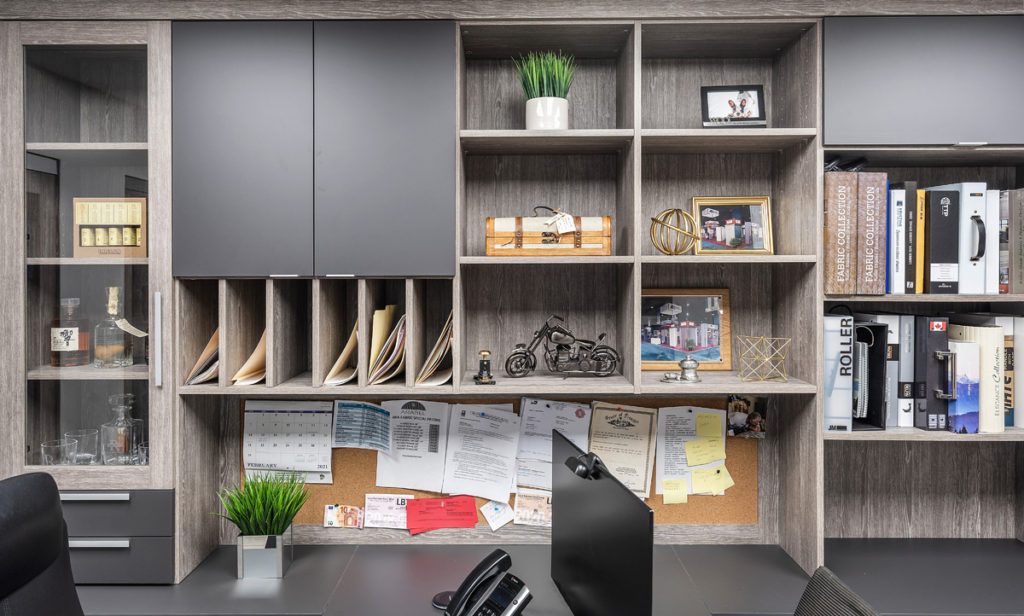 From built-in lighting for all those video calls and tutorials, to designated work stations for the whole family and plenty of hidden and/or display storage to keep items organized and tucked away, you'll be "Zoom"ing to success in no time. With so many options available, rest assured that a dedicated designer will take you through the entire process from beginning to end to create the perfect solution for you and your family. Taking use, dimensions, display needs and aesthetic preferences into consideration, the team at California Closets Miami finds inspiration for their unique materials and color palettes from artisans and designers around the world. In order to meet a variety of needs and design styles, they offer a broad range of finishes — from classic shades to distinctive textures imported from Italy — for superior flexibility. 
Best of all, since everything is customizable, you can choose exactly what you want every step of the way. There are literally hundreds of combinations to select from when it comes to the paint, trim, lighting, color, woodwork, cabinetry, hardware, hanging rods, organizational accessories, doors, shelving, drawers and many more details you may not have ever considered. When it comes to installation, they will remove any old shelving, fix the walls, prep everything and have the job completed (with no mess!) in as little as just a few hours so you can sit down and get productive in your new revamped home office.
As "virtual first" office models become more commonplace, well-designed, creative storage paired with high-end finishes and materials turn a home office, library or craft room into a productive yet comfortable space for both work and play. A well-appointed home office balances productivity and style, bringing harmony to a room by supplying both organization and comfort, and keeping in mind that the best home office is one that serves as a productive work environment for multiple members of the family. California Closets Miami's professional design consultants will collaborate with you so you can create a custom design that meets your needs and reflects your style. Your consultant can also help with ideas on how to work within your budget, which now more than ever is so very important to so many households. You can also get consultation on more than just a home office or closet, you can ask for help with pantries, media centers, mudrooms, and garages. Whether your style preference is modern, contemporary, transitional, traditional, luxe or something in between, California Closets Miami has a solution for every taste and every need, for spaces big and small, at any budget. 
Not ready to meet IRL? No problem. TouchLess Service and Virtual Design Consultations are available for customers who are more comfortable interacting virtually. They are essentially the same as standard at-home consultations, working off of rough measurements/plans. The client is connected to the designer virtually via Zoom where they share their screen and have access to a 3D Proprietary CAD program which shows designs and prices in real time. You will have a real vision of what your new space will look like so you can start imagining all the things you'll get accomplished once your dream home office becomes a reality.
California Closets Miami is located at 900 Park Centre Blvd. in Miami Gardens. To schedule a complimentary consultation, call 305.623.8282 or visit them on their website at CaliforniaClosets.com/Miami.