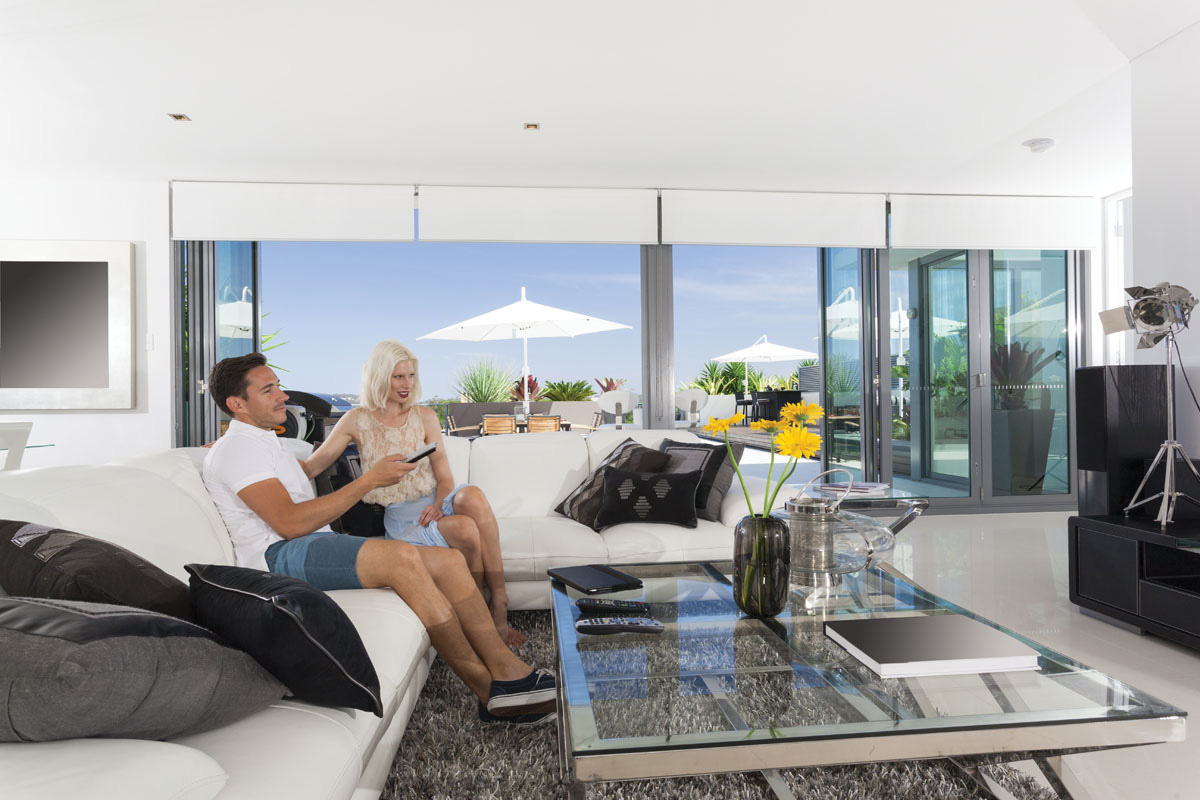 Choosing the right real estate firm is as important as choosing the right property. The goal is to find a group one can work with for years, maybe decades. That said, the chosen company must recognize the customer's real estate goals and how to achieve them, rather than just focusing on the sale. They should be known for their professionalism, responsiveness and the ability to communicate effectively and expediently with clients to facilitate a smooth and enjoyable transaction, thereby taking a significant amount of the stress out of the buying/selling process. Ultimately, the firm should value the relationship by continuing to be a resource for all things real estate after the deal is closed. "At Opulence International Realty, we believe we've cornered the market in these areas," says James Hoffman, President & Broker. "Specializing and working with International VIP clientele requires particular attention to detail and understanding of their needs."
Recently, Hoffman shares, the firm had a group of VIP clients in from Brazil who were only in town for a few days. "Our agent was able to customize the visit from beginning to end and make it all seem like a vacation — from the car service at the airport to having an interior decorator onsite to discuss, plan and deliver on the clients' desires," he says. The visit included property showings and lunches to discuss options as well as VIP social invitations. "Since the buyers were big golf fans, we included Champions Club tickets for the Honda Classic, for which Opulence International Realty was a corporate partner," continues Hoffman. "The buyers had an exceptional consumer experience which translated into a $2 million condo purchase, 2 more new construction reservations and a referral that's arriving for the same white-glove service in a few weeks."
Opulence International Realty can be thought of as the Ritz-Carlton of real estate. It stakes its reputation on providing personal attention, customized marketing strategies, and painstaking attention to every detail to meet the needs and expectations of each and every customer. What's more, they will be opening offices in Coral Gables and Miami Beach this year. They have also implemented an innovative system for paperless transactions to streamline the process, which has become very popular with customers, especially with international clientele.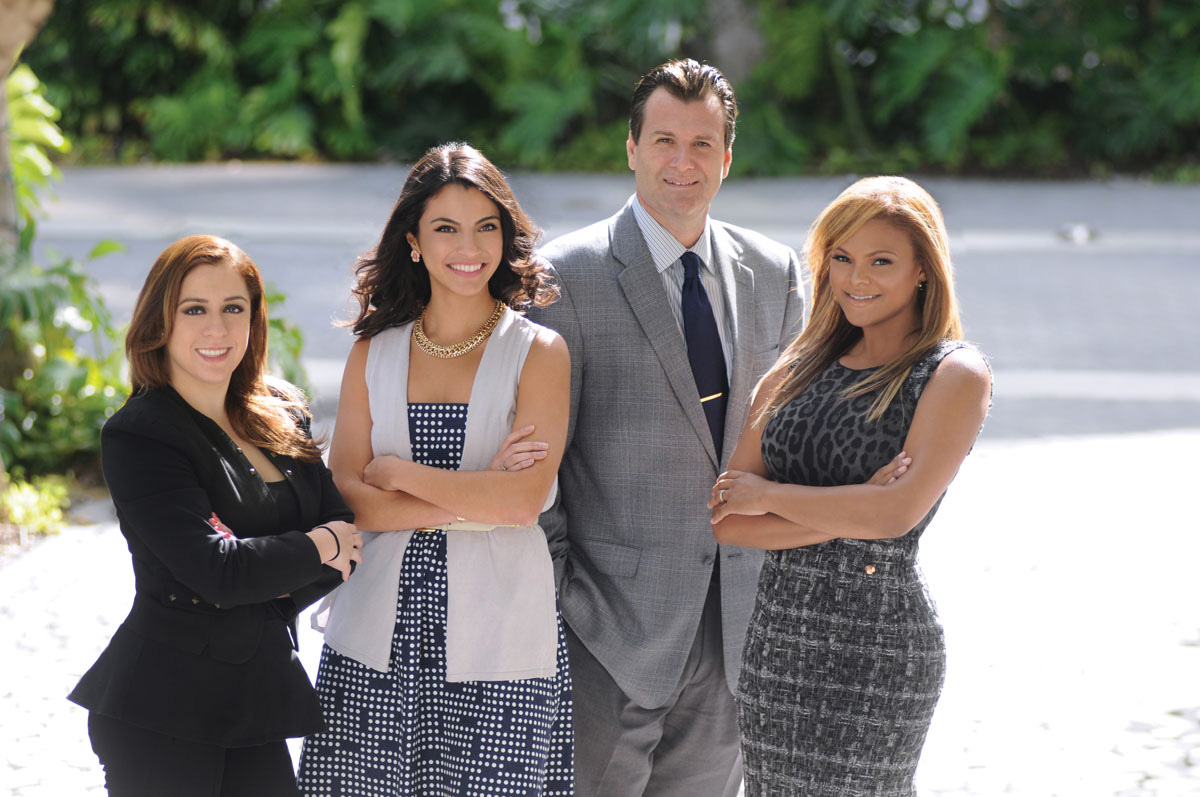 Setting them even further apart from traditional real estate establishments, Opulence International Realty boasts two new divisions unique to the real estate industry. The Sports & Entertainment Division, led by Tomi Rose, which was created to provide exceptional couture service to athletes, celebrities and VIPs; and the Developer Solutions Division. "Developer Solutions offers multiple developments in both Miami-Dade and Broward counties, as well as other key cities in the U.S. and abroad," says Hoffman. "We offer a full range of professional services and comprehensive sales solutions including procuring equity funding, consulting, structuring, sales & marketing management, design criteria, pricing strategies, market-specific product packaging and more."
And the firm is also very much invested in their agents. "In February, we hosted a couple of important trainings for our agents — one with our social media agency and another with an award-winning book author," says Hoffman. "Both were aimed to help our agents learn how to effectively use modern tools to better position themselves in the market and serve their clientele. The management team is full of entrepreneurial spirit and has the business backbone and technical expertise to get the job done right, which is what keeps our clients coming back for more. Our agents cut through the noise as the local experts in an international business ecosystem."
Moreover, the Opulence brand goes beyond real estate, as they pride themselves on connecting to people through a lifestyle, not a sales pitch. "We believe in the lifestyle we are selling, especially because we know what it takes to attain it, and we're fortunate enough to be living it ourselves," says "superstar" agent David Pulley.
Another critical aspect of the company's DNA is the ability to establish and maintain long-lasting relationships with clients, partners and employees. "The relationships we build are sacred to us and that's why we place extra attention to the details of the experience we have with every single person we meet," says Mr. Hoffman.
Among its unique services, Opulence International Realty is offering world-class luxury property management through their sister company CSI International and CSI Management Services, which boast an impressive and diverse portfolio of upscale-market-focused companies that service Fortune 500 corporate buildings nationally and manages some of South Florida's most prestigious residential condominiums and waterfront communities, such as Fisher Island, The Continuum in South Beach, Siena at Deering Bay in Coral Gables and Ocean Reef in Key Largo. "Opulence International Realty brings a level of sophistication, industry intelligence, and personal attention that communicates that we understand you are seeking a unique and professional relationship, not just a realtor," concludes Hoffman. "And those results are the name of the game."
For more information or to see their portfolio, contact James C. Hoffman, President & Broker of Opulence International Realty, 2060 N. Bayshore Dr. in Midtown; 305.615.1376, OpulenceInternationalRealty.com.