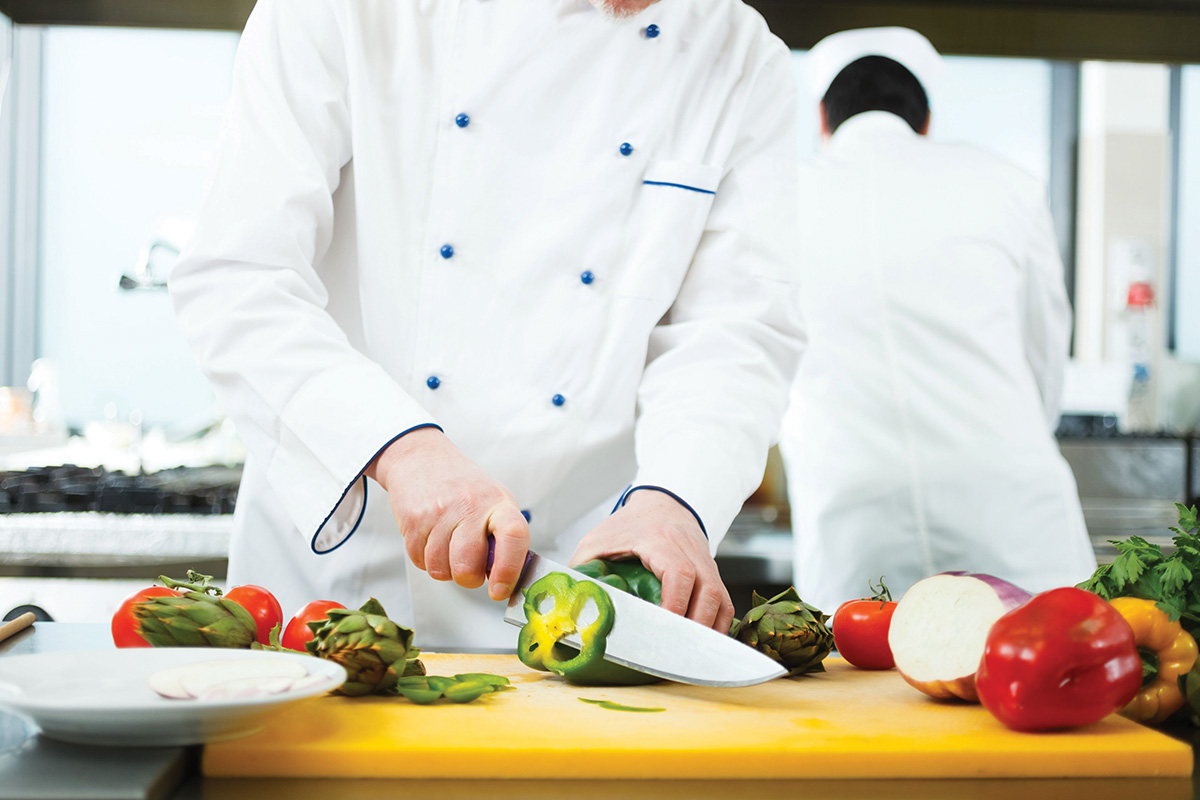 Farmers' Markets are pop-up oases of every health-fad buzzword. Local. Sustainable. Organic. The Market Company coordinates the efforts of agriculturalists and gives them a place to get their farm to your table. A symbiotic relationship forms where you get the first pick of produce that's ripened naturally, is in-season and domestically grown; while its grower saves on storage, gas and shipping. Plus, there's the added benefit of helping a hard worker earn their honest day's pay. There are over 10 locations including Miami Beach Botanical Garden, Aventura Mall and the lobby of the Government Center stop of the Metrorail. Check their calendar of events at TheMarketCompany.org.
Some of us, even with the best of intentions, wouldn't know what we're looking for at a Farmers' Market and that's where Blue Apron comes in to help pave a path. They do all the shopping for you, selecting seasonal ingredients and acquiring them as close to the source as possible. Then the ingredients pass under the watchful eye and deft hands of an in-house or guest chef who designs recipes before sending everything straight to you in a refrigerated box complete with instructions to follow. The innovative pick-to-post strategy starts in the field, moves to the distribution center and flies directly to you in less than 3 days. It's like the Amazon.com of agriculture. Currently packages are available for 2-6 diners with plans to deliver whole dinner parties to your door as the company continues to grow; BlueApron.com.
If you're ridiculously busy or your cooking is considered a deadly weapon in all 50 States, contemplate a Meal Delivery Service. Lunch and dinner arrive like clockwork, warmed by a smile and served with a firm handshake. Like a note from your mom, the South Florida-based company DeliverLean satiates hunger pangs with balanced portions, complete nutritional information on every item and a rotating menu. Up to five 300-calorie meals are available daily and though you may rest on weekends, DeliverLean is hard at work 7 days a week. Vegetarian, vegan and even paleo options are available and you can cancel the subscription at any time; DeliverLean.com.
Eating more vegetables, less processed foods and drinking plenty of water used to be enough, but what help is a superfood wrapped in Omega-3 if it's as mutated as a gulf shrimp? Let your food be your medicine, and your medicine be your food. It's the same mantra health professionals have been preaching for millennia. It's about time we took their advice and our first steps toward a healthier lifestyle — whether it's made at the grocery store, in your mailbox or hand-delivered.