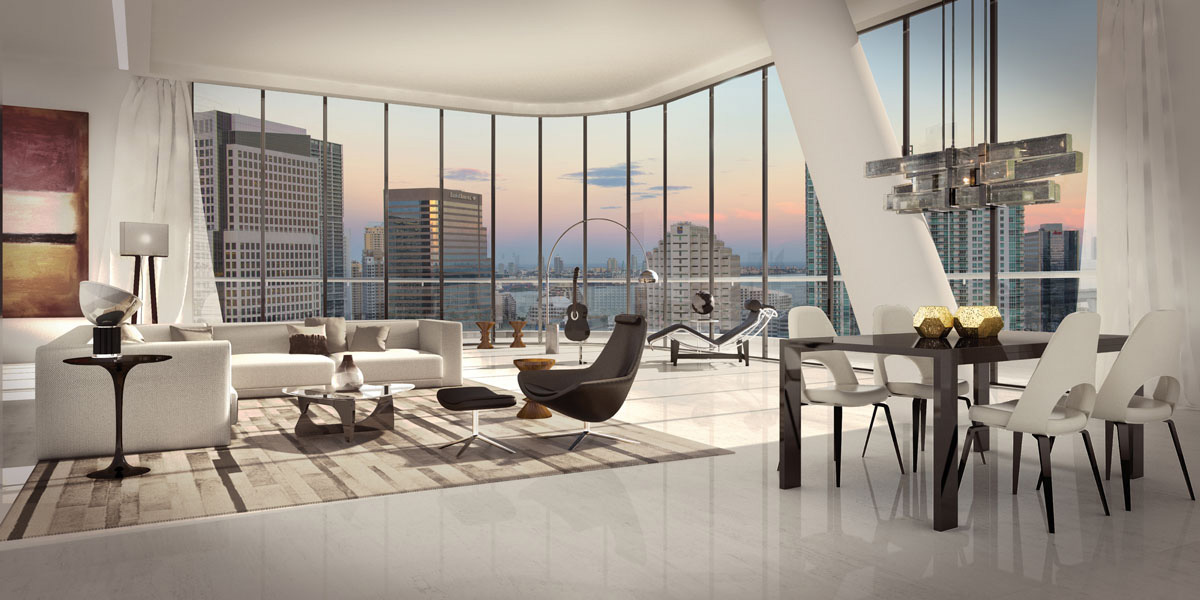 Suspended within the lights of Miami's ever-evolving skyline, residents of Brickell Heights will enjoy an experience of residential luxury unlike any other in the city. Panoramic views surround exquisitely designed residences, natural light enhances sleek contemporary interiors, and every personal service that makes life truly pleasurable is available upon request.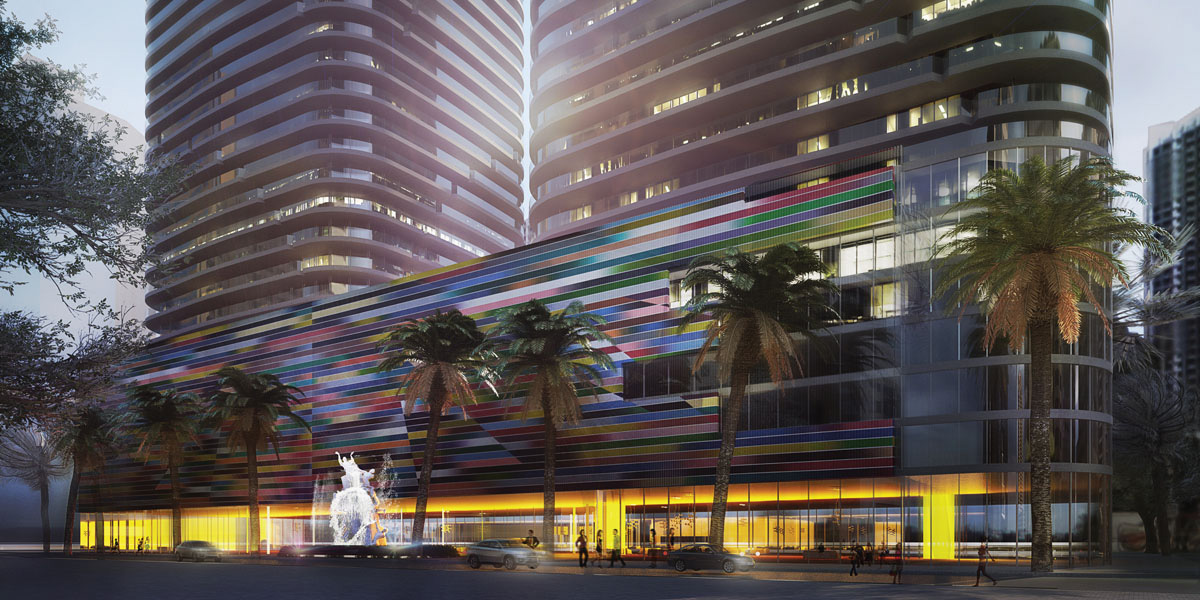 Designed by internationally renowned architecture firm Arquitectonica, Brickell Heights' sleek contemporary towers offer a sultry vibe unmatched in The Magic City. Within the development, a lifestyle of privilege and pleasure unfolds. From the David Rockwell-designed amenity spaces and rooftop pool to the renowned fitness and spa offerings of Equinox and SoulCycle, residents are offered abundant opportunities to relax, refresh and enjoy social gatherings throughout the property.
"The transformation of cities and neighborhoods on a global scale takes more than vision; it takes innovation, creativity, and the proven expertise to deliver on the promise."
— Jorge Pérez, The Related Group
"The transformation of cities and neighborhoods on a global scale takes more than vision; it takes innovation, creativity, and the proven expertise to deliver on the promise," says Jorge Pérez, Chariman & CEO of The Related Group. "We envision Brickell as Miami's most dynamic neighborhood yet, and with the design of Brickell Heights we've captured that spirit and taken it to all new levels of excellence."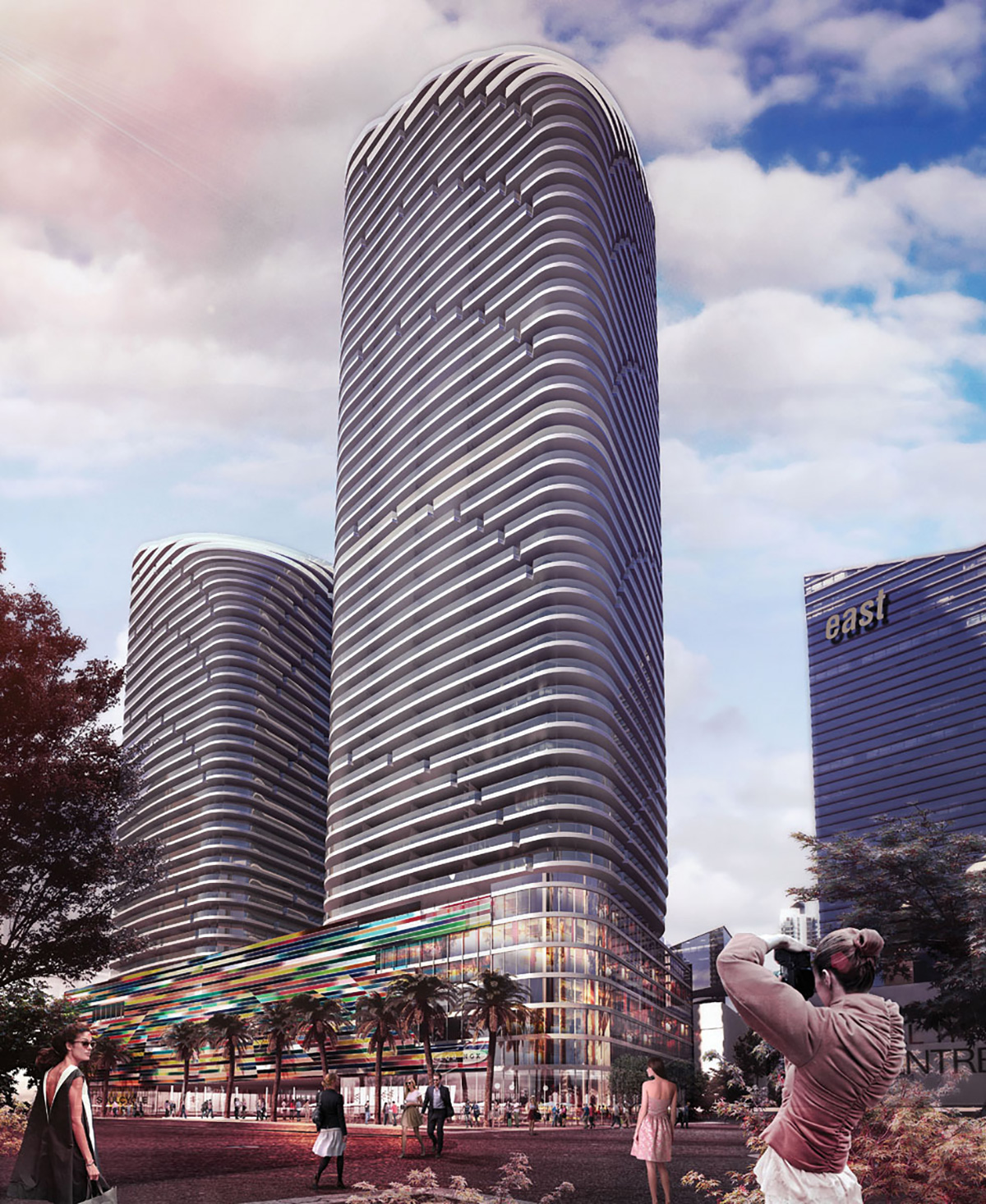 Among the many lures of the breathtaking towers designed by internationally renowned architectural firm Arquitectonica are expansive glass terraces with captivating skyline views in every residence and a dramatic double-height lobby designed by award-winning architect David Rockwell that highlights original art installations. Soaring ceilings and glass walls accentuate the natural light of the surrounding environs, surrounding every residence and public area with dramatic views.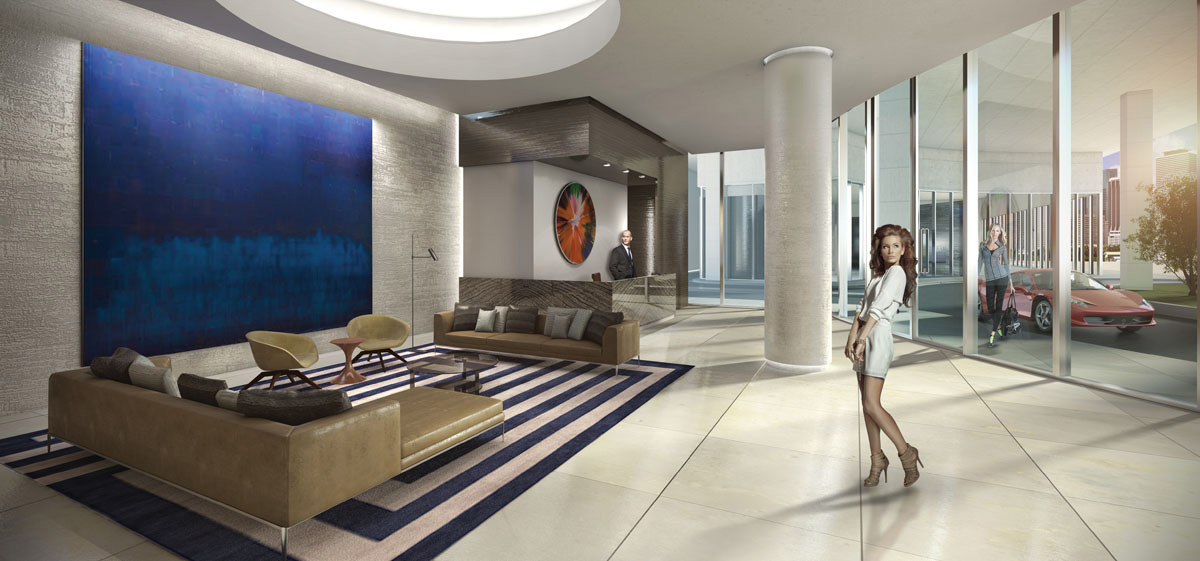 "Brickell Heights will be a unique fusion of fantasy and dream…a cinematic take on the kind of urban glamour that's only possible in Miami."
— David Rockwell, Rockwell Group
In addition, as a part of its visionary approach to development, The Related Group commissioned artists to create original works across a wide variety of media. Pieces ranging from sculpture and murals to monumental installations echo Miami's flourishing identity as a meeting place for artists from around the world. For Brickell Heights, the firm commissioned Fabian Burgos to paint several monumental murals for the buildings' exterior. Buenos Aires-born Burgos is a contemporary painter recognized for his use of intense color to create vibrant geometric compositions that come alive on the canvas.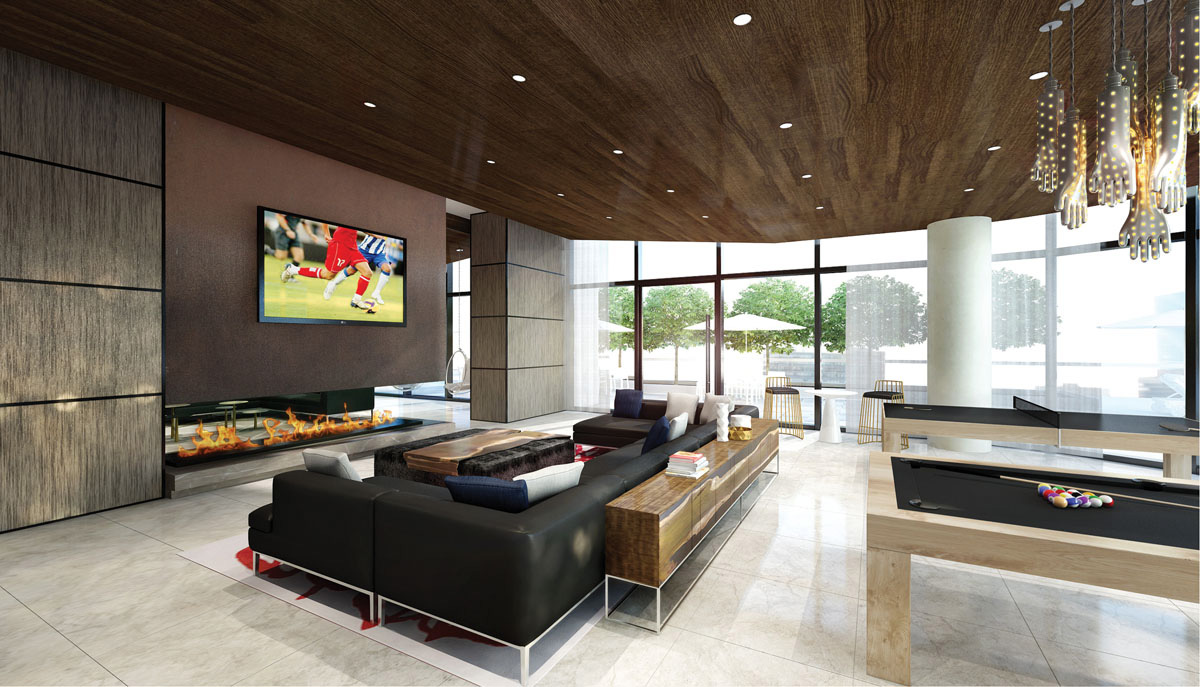 "The architectural design of Brickell Heights is a celebration of Miami's unique contemporary tropical style, complete with light-filled residences and dramatic glass terraces."
— Bernardo Fort-Brescia, Arquitectonica
There's also 35,000 sq. ft. of adjacent Class A office space; an Equinox fitness club & spa with high-performance fitness programs; an exclusive residents-only rooftop sky pool deck with panoramic views of Biscayne Bay and the city; a luxuriously landscaped 9th Floor pool terrace with swimming pool and lap pool; a full-service spa offering signature massages, facials & body treatments; an urban garden planted with a variety of seasonal vegetables & herbs; an elegantly appointed screening room available for film showings; entertainment rooms for private events and parties; a state-of-the-art business center with a complimentary coffee & tea bar; and an engaging kids' club programmed for children's activities for the entire family to enjoy. After all, that's what Brickell Heights is all about: Taking life to the next level.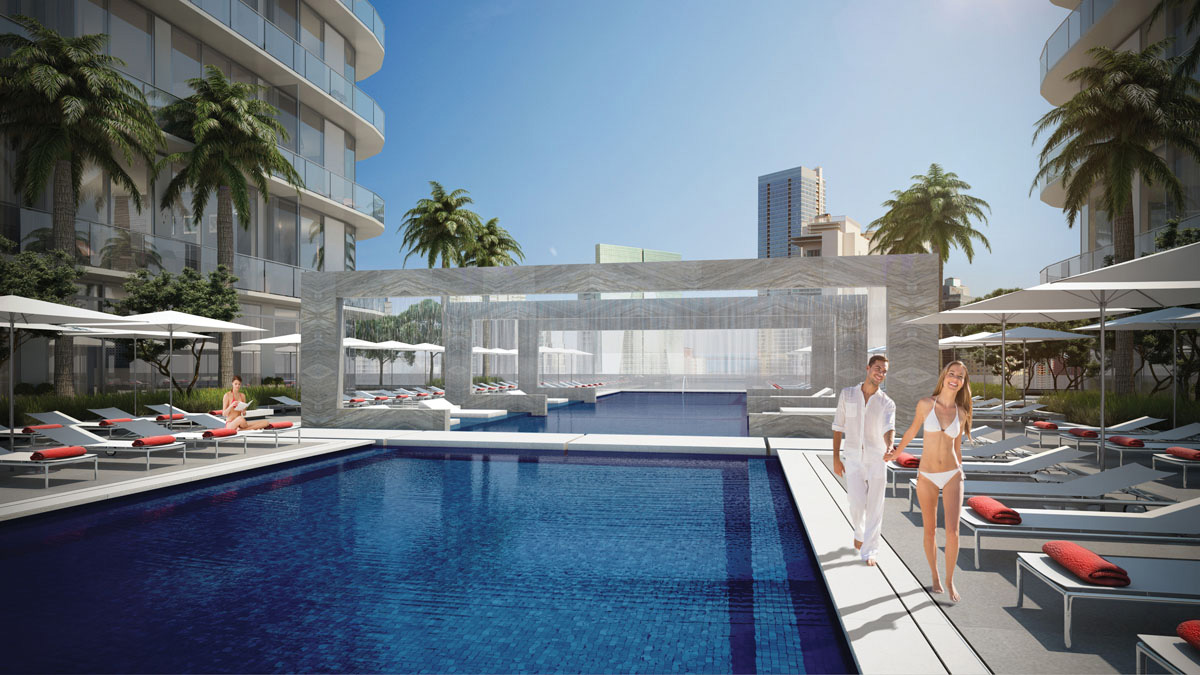 The Brickell Heights Sales Center is located at 75 SE 6th St., Ste. 101; Brickell Heights will be located at 850 S. Miami Ave.; 855.663.2434; 305.351.1818; BrickellHeights.com.