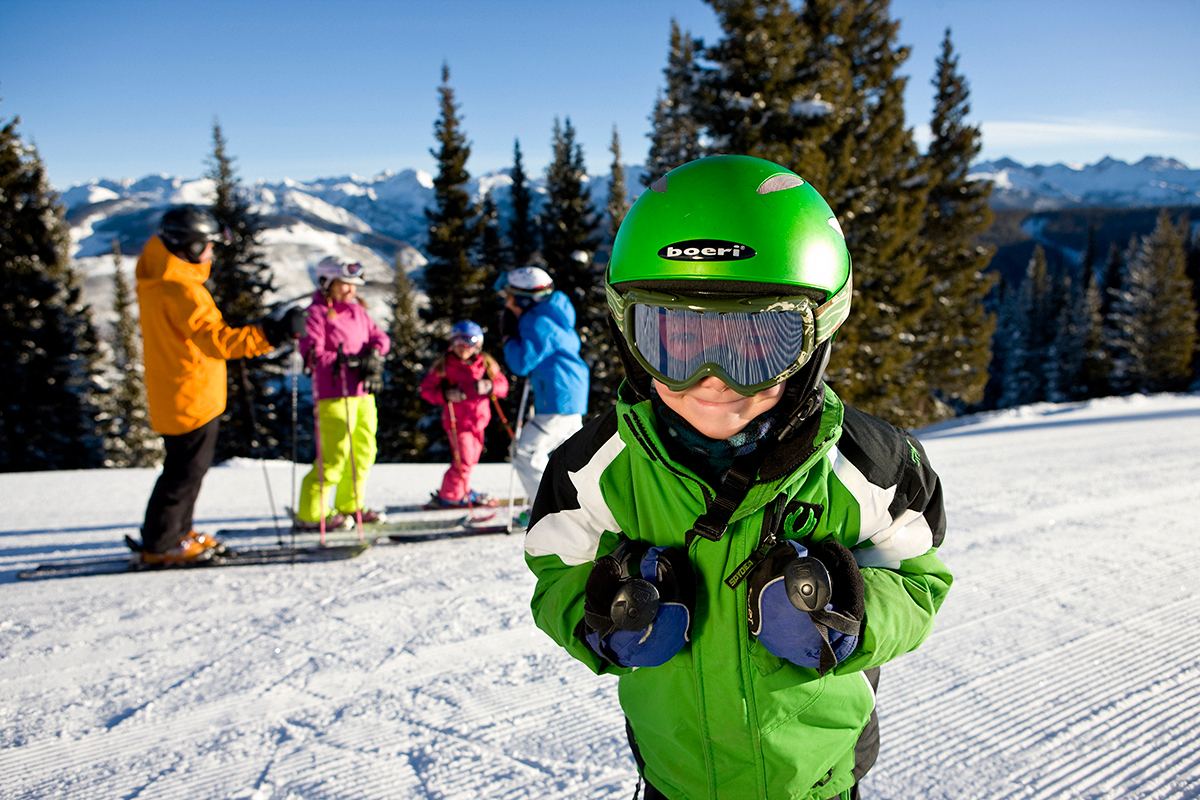 Within 10 miles of each other in Colorado can be found two equally spectacular yet very different world-class ski experiences: Vail and Beaver Creek. The legendary Vail is one of the largest ski resorts with over 5,200 acres of skiable terrain, including 7 impressive Back Bowls spanning 7 miles. The resort is known for its varied clientele — ranging from newbies to regularly visiting celebrities — and its extensive selection of dining options and activities. Beaver Creek is the youngest major ski area in the U.S., debuting in 1980. Since then, it has grown to 1,800 acres across 3 base areas for a European-inspired village-to-village experience. It has earned a well-deserved reputation for pampering the discerning traveler.
"Vail is extremely convenient," says Eduardo Gaz, Founder & Principal of SKIBrasil, the second-largest ski tour operator in The Americas, and SKIUSA, headquartered in Miami. "It is just two hours from Denver and 40 minutes from Vail/Eagle airport. It's complete on all fronts, offering everything for everyone. For example, when it comes to meals, the selection ranges from McDonald's to fancy upscale options such as sushi at trendy Matsuhisa, the joint venture of Nobu Matsuhisa and Robert DeNiro."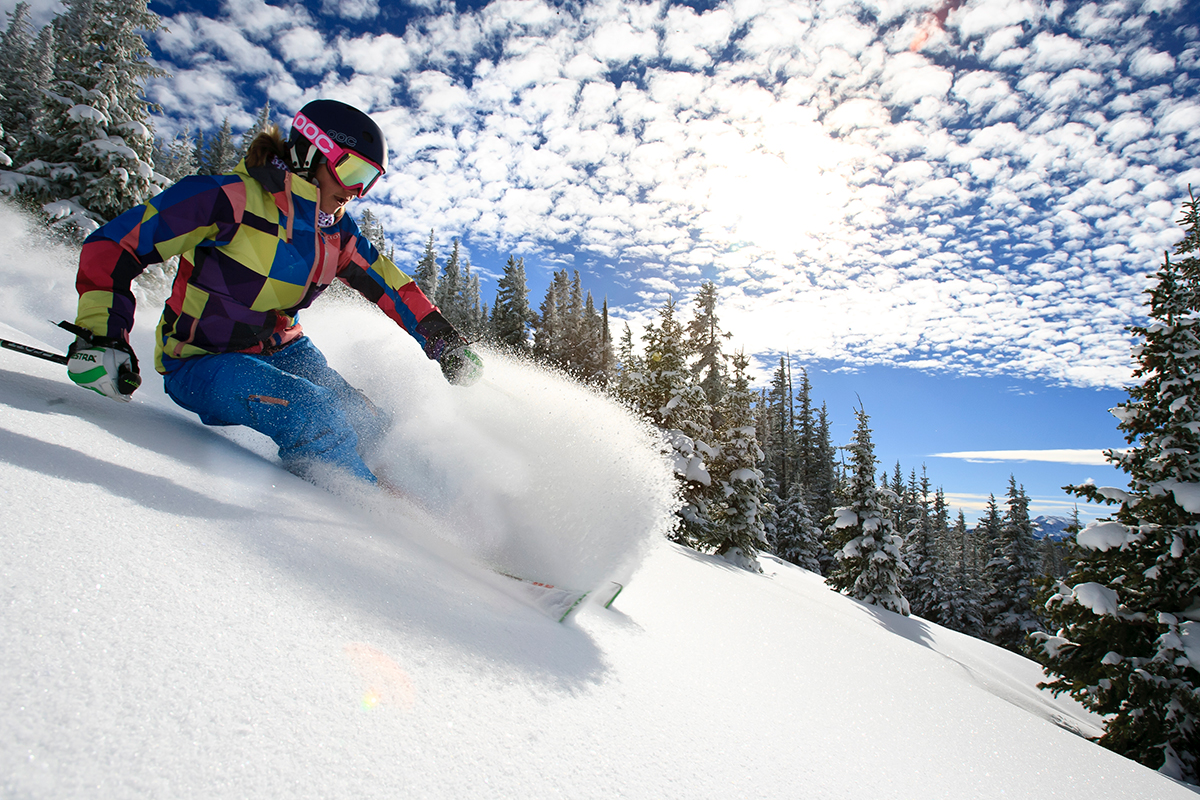 What's more, the hotels are equally diverse and range from small, quaint B&B's to a Four Seasons and a Ritz-Carlton. "The mountain doesn't work just during the day," he says. "There are a plethora of activities during the night as well at Adventure Ridge with its ziplines, toboggans, a massive slide for tubing and the Forest Flyer Mountain Coaster which goes 3,400 feet down the mountain following the natural contours of the landscape through the forest. There are even mini snowmobiles for the kids. I have a great video of my son when he was 5 years old racing on one at night. Vail is a complete entertainment complex. A ski resort by day, adventures ridge at night. Plus, the outlet stores in nearby Silverthorne are a favorite with international visitors."
At Beaver Creek, the focus is on service. The cookies, hot cider and hot chocolate set out all day are just a small indication of the exemplary pampering offered to guests, as are the runs that are groomed to perfection. "Beaver Creek looks like an alpine village with architecture featuring chalets and cottages," says Gaz. "After you pass the guard gate that keeps the resort exclusive, you drive down the private road — and then, in the blink of an eye, it appears, making you feel like you've just stepped into The Alps. Ninety-nine percent of the rooms, hotels and condos are ski-in, ski-out. My children love the cookies, along with the firepits where there's everything needed to make s'mores."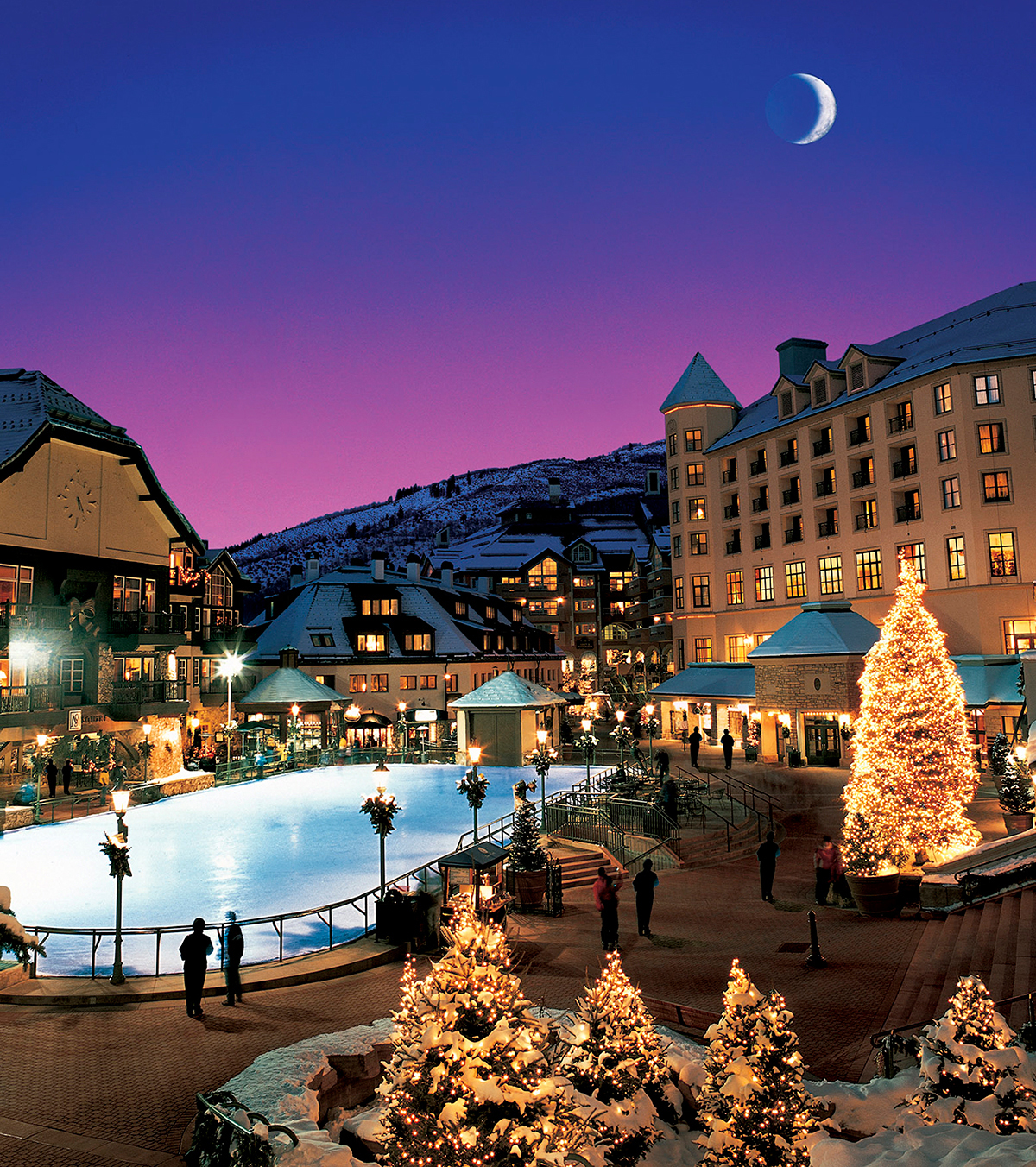 The real hidden gem at Beaver Creek, however, is the backside of the mountain, Bachelor Gulch. "The Ritz-Carlton Bachelor Gulch is one of the best mountain resorts in North America when it comes to service and accommodations," he says. "The spa is a truly enhanced experience, the kids' room, everything. Even if you don't stay there, you have to ski down to Bachelor Gulch, which is part of the Beaver Creek property, and have lunch at the Ritz."
Another not-to-be-missed experience is the on-mountain dining at both Beaver Creek and Vail. The restaurants, Beaver Creek's Beanos Cabin and Game Creek (a private club at Vail) both boast log cabin architecture and cozy wood-burning fireplaces. Both are accessed by a gondola ride to snowcats that hold up to 8 people and traverse gorgeous night terrain in style to a fabulous meal.
Tenth is another must-do at Vail. "The restaurant is named after the 10th Mountain Division, a platoon that had mountain training and fought in The Alps," he says. "One doesn't have to ski up to this restaurant, so skiiers and non-skiiers can meet up and enjoy a relaxing full-service meal." In addition to fine food, there's a huge museum on the history of skiing with the 10th Mountain Division well represented in the exhibit, which takes about 2 hours.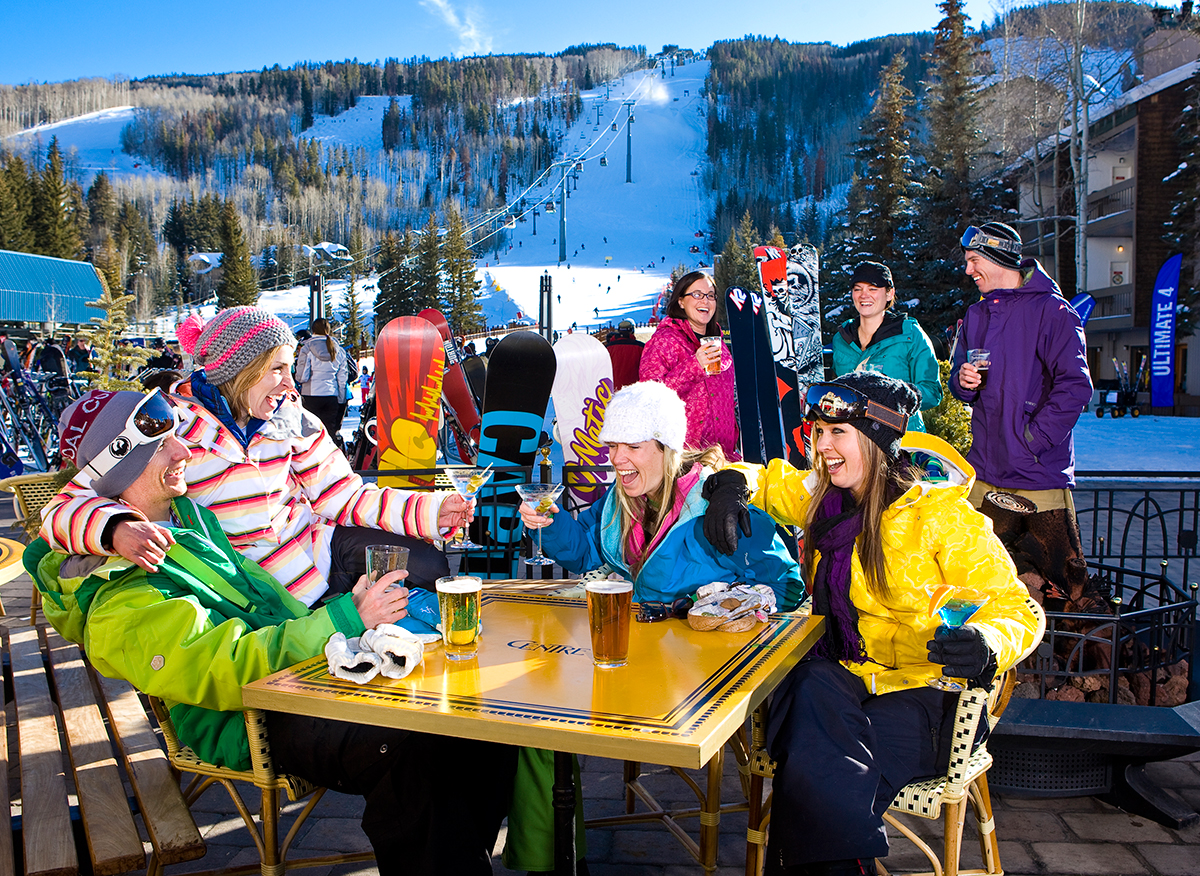 When it comes to tried & true insider tips, Gaz has many, including having your kids (or yourself) take ski lessons, as it allows you to skip the lines. Another thing to consider before booking a trip is purchasing the Vail Resorts Epic Pass that includes the company's 15 celebrated ski resorts. Or add International Access for unlimited, unrestricted access to the most iconic mountain resorts in the U.S., Canada and Australia, plus 30 European resorts, and other benefits. Adds Jennifer ViditzWard, International Sales & Marketing Manager, Vail Resorts: "I love all of our Vail Resorts equally and they each have their own unique and extraordinary features from Night Skiing at Keystone and Park City to the historic mountain town of Breckenridge or the pristine beauty of skiing Heavenly and Northstar out in Lake Tahoe — and, of course, there's also Whistler Blackcomb, the largest ski mountain in North America," she says. "However, the mountains that I ski the most are Vail and Beaver Creek because that's where I live and where I grew up skiing with my family and grandparents who were from Austria."
The best part of any ski experience here? All Vail Resorts are environmentally conscious. "The environment is our business, and we have a special obligation to protect it," says Rob Katz, CEO of Vail Resorts, who has made an Epic Promise to the planet to set the company's sights on ZERO: Zero net emissions by 2030; Zero waste to landfill by 2030; Zero net operating impact to forests and habitat…all while continuing to provide premier ski vacations. "We want to always offer all of our guests the best possible skiing experience for a winter vacation," concludes ViditzWard. "Our mission statement is 'Experience Of A Lifetime'." SKIUSA.com.