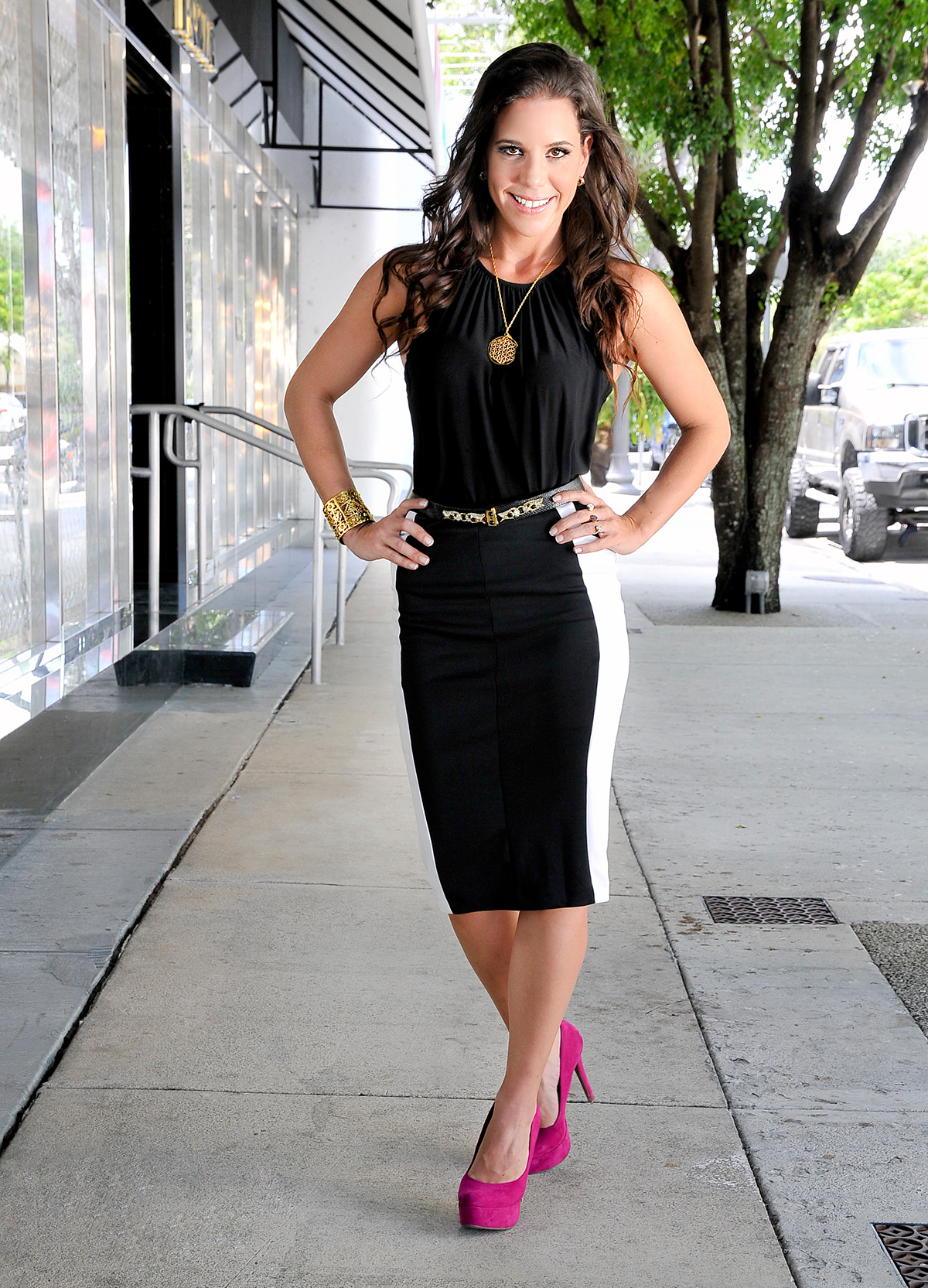 Jennifer Heegaard is a strategic and results-driven executive with extensive experience implementing groundbreaking digital marketing and branding strategies. She is recognized by numerous clients for executing large-scale events and gaining global coverage, and now she's bringing her passion and expertise to Dress For Success Miami. The organization promotes the economic independence of disadvantaged women by providing professional attire, a network of support and the career development tools women need to thrive in work and in life.
As the President of the Board, she's responsible for all the public relations, press & media efforts, planning and executing fundraising events, and increasing the image and visibility of the organization. With her public relations, marketing & events experience, expect Heegaard to add a new twist to Dress For Success Miami's Young Executives For Success (Y.E.S!) Program that brings together local professionals for monthly networking happy hours at Miami's hottest venues where you can mix, mingle, make new connections and even up-cycle your lovingly-worn professional pieces to help a man or woman nail that job interview with a fabulous first impression. "Our success stories are about helping folks go from unemployment to economic independence," she says. "Our Founder & Executive Director, Sonia Jacobson, is in charge of providing all the training for our clients. This is the key to success. Without the right life-skills training, mentoring and career development, our clients would not be able to succeed."
Dress For Success Miami celebrated its 20th Anniversary in 2014 and has served over 60,000 low-income men and women in Miami-Dade County since 1994. "This year we're very excited to be focusing on our men's program, Suited For Success," says Heegaard. "Many people don't know that we do a lot of work for men, too." In fact, since 1999, Suited For Success has served over 25,000 men with job training, clothing and mentoring to support their job-search needs.
At Dress For Success Miami, there are many ways to get involved. They rely on clothing and accessory donations to dress the women, men and youth they serve. Volunteers help with everything from processing donations, dressing and styling clients, mock interview training and staffing events.
In the end, Heegaard believes passion and compassion are key attributes that help her succeed in both her company, JeJe Consulting, and at Dress For Success Miami. "I live my life by the following quote: 'Do things with passion or not at all. Wherever you go, go with all your heart.' Listening to the stories of success is what keeps me passionate about this amazing organization!"; DFSMiami.org.