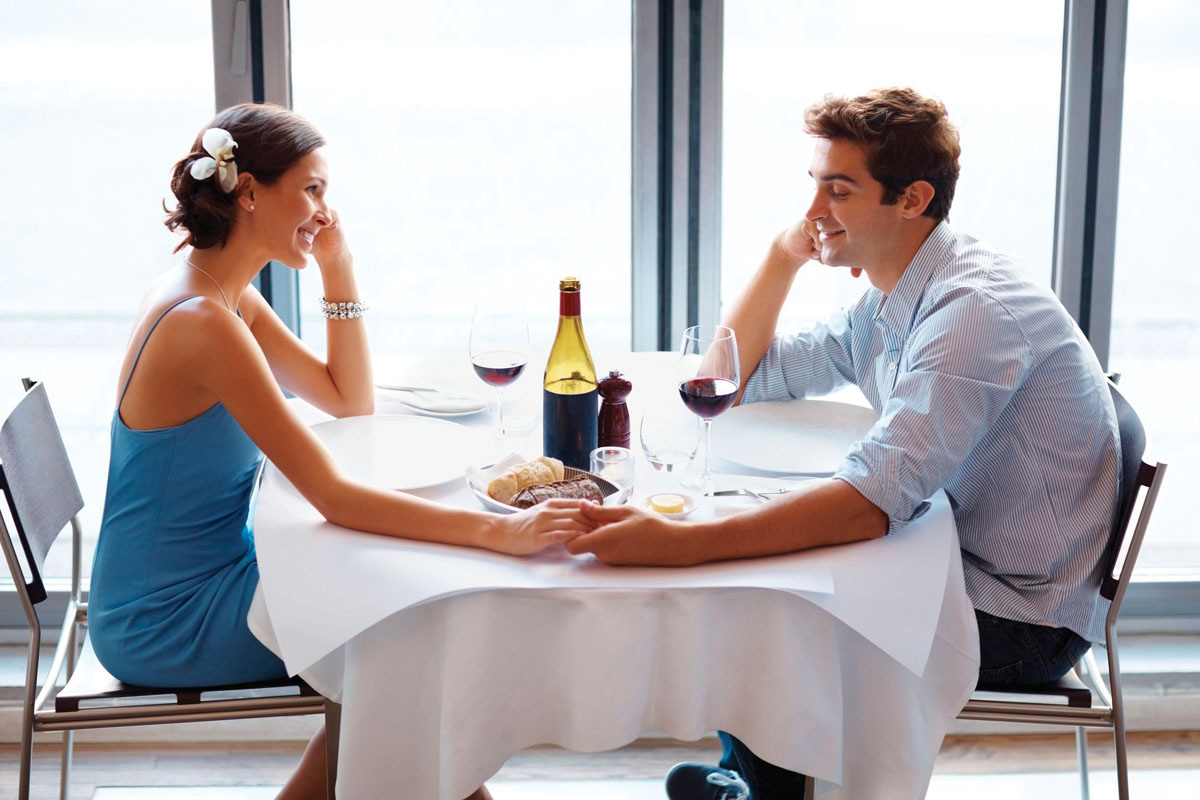 1. The Morning After
Type of date: A sophisticated Sunday brunch
When it's ideal: The morning after an elegant evening out at the Adrienne Arsht Center or just before going off for a leisurely afternoon boat cruise.
Where to go: Edge, Steak & Bar @ The Four Seasons; Oliver's Miami Beach; The Rusty Pelican
What to expect: Fine meals a cut above for when you want to really impress and virtually guarantee a second date.
2. Fun & Sloppy Lunch
Type of date: A low-key meet
When it's ideal: When you're confident enough to dress down, kick back and focus on the food and each other.
Where to go: Brother Jimmy's BBQ; Pride & Joy
What to expect: Sticky fingers, lots of napkins, the chance to really bond with the other person. These are the least pretentious places to get great food in Miami.
3. Happy Hour Appetite
Type of date: The straightforward "let's meet up after work"
When it's ideal: Everyone enjoys these places, they're the safest bet for a first date.
Where to go: Baru Urbano; Blue Martini; Rum Bar
What to expect: A fun and lively atmosphere that lets you feel part of the crowd while allowing you enough privacy to gaze into each others eyes and see what's on the menu for "dessert."
4. Supper Splurge
Type of date: Two trendsetters
When it's ideal: When one of the many things you have in common on your dating profiles is a love of truly inspired cuisine, a fancy dinner should be on the horizon.
Where to go: Atrio @ Conrad; Azul @ Mandarin Oriental
What to expect: This is an excellent way to start a relationship with a pair of discerning palates. As a plus, these types of restaurants work equally well for first anniversary dinners.
5. Gnoshing @ Home
Type of date: Personal touch
When it's ideal: When you want to control the atmosphere, the lighting and show off your cooking skills all at the same time.
Where to go: Gojee.com; Punchfork.com; SkinnyTaste.com
What to expect: The way to a man's — or a woman's — heart is through their stomach so cut to the chase and really impress your date by creating a special menu at home.
6. Finger-Licking Learning
Type of date: The Offbeat Alternative
When it's ideal: When you're looking for a hands-on experience that goes well beyond ordering off the menu.
Where to go: Mariano Moreno Culinary Institute; Biltmore Academy
What to expect: Having an instructor, ingredients and recipes to focus on is a sure-fire way to eliminate a lot of the traditional first date awkwardness.