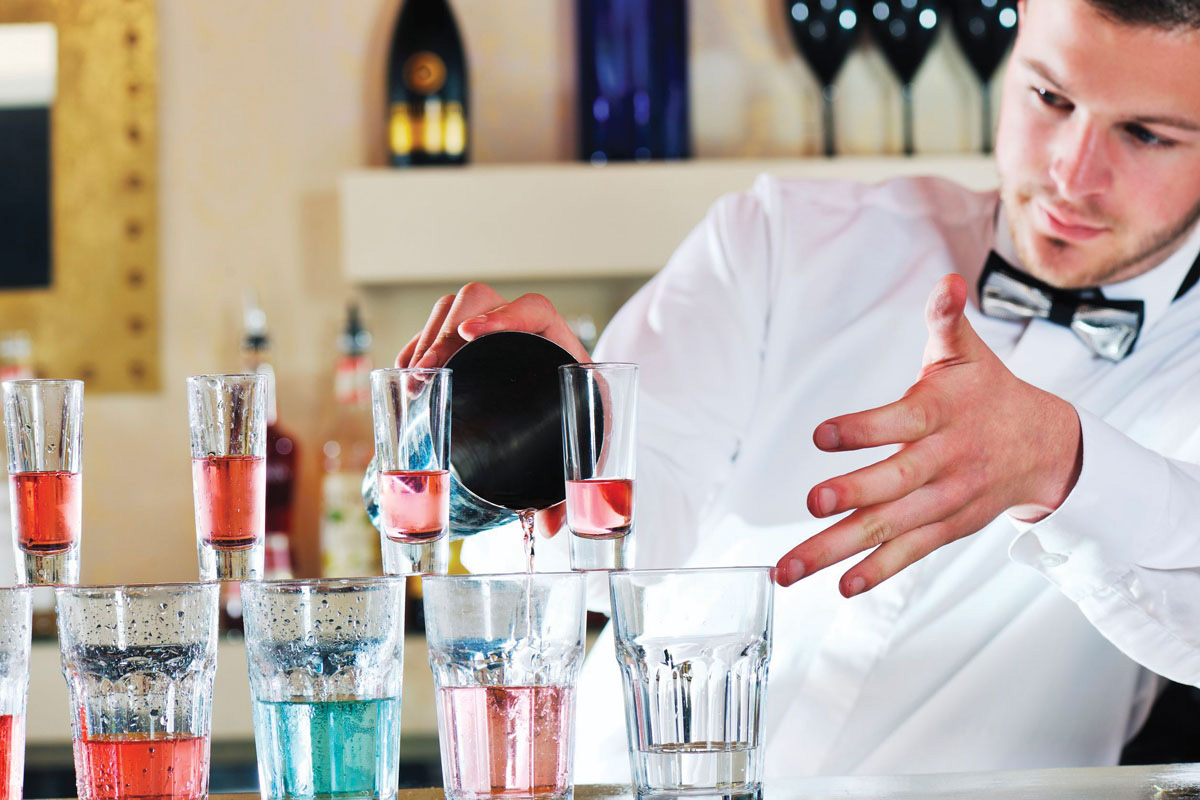 The mixology culture in our Magic City has evolved into an art form, borrowing different aspects from the culinary world such as imaginative and clever presentation, fresh ingredients, locally sourced products and farm-to-table sustainable approaches.
In the midst of it all is Broken Shaker at Freehand Hotel, a quaint, unpretentious, laid-back cocktail lounge that's serving some of the most eye-pleasing, original and just plain old exquisite cocktails anywhere in the city, with an ambiance and décor to match. Their cocktail list is short with only 6 options, which are rotated bi-weekly. And there's always a daily "punch bowl" for those looking for a more refreshing and casual drink.
Another one of Miami's newest gems is The Regent Cocktail Club, nestled inside the newly renovated Gale Hotel on Collins Ave. It's a simple, elegant and old-school lounge with a private club feel, and a focus on the classics. A small chalkboard lists the daily specials, mostly "unfussed" drinks from a bygone era which are recreated flawlessly. To add to the charm, unique glassware and bar tools adorn the walls and counters, and drinks are served up using large antique mixing goblets and beautiful vintage glasses that are garnished to perfection.
While for most Miamians Michael's Genuine Food & Drink is synonymous with amazing food, their bar is equally impressive. Their mixology program, which includes one of the most diverse bourbon selections in town, as well as barrel-aged cocktails offers top-notch drinks in a beautiful, relaxed setting. The best time to go is during happy hour for half-priced cocktails from the menu as well $5 snacks. Make sure to indulge in a Scotsman, made with Chivas 12-year Scotch or their Bulletproof Manhattan.
For the more adventurous types who wish to re-create favorite cocktails at home, start by purchasing proper glassware, a Boston shaker for mixing, a Hawthorn strainer, a jigger for consistent measuring, a bar spoon and a mixing glass for stirred cocktails. Stock you bar with several different types of bitters such as Peychauds, Angostura and Orange. More exotic flavors are readily available online and can really turn a regular cocktail into a work of art.
When it comes to home mixology, the devil's in the details. Try to create your own simple syrups, which can be infused with different herbs and fruits. Ice also plays an integral role, and a spherical, Collins cylinder or extra-large ice cubes can add practical advantages, aesthetic appeal and a new dimension to just about any drink. Finish your creation by garnishing with fresh herbs, fruits and vegetables that are aimed at raising flavor profiles. And, just wait, in no time you'll become your own favorite mixologist!