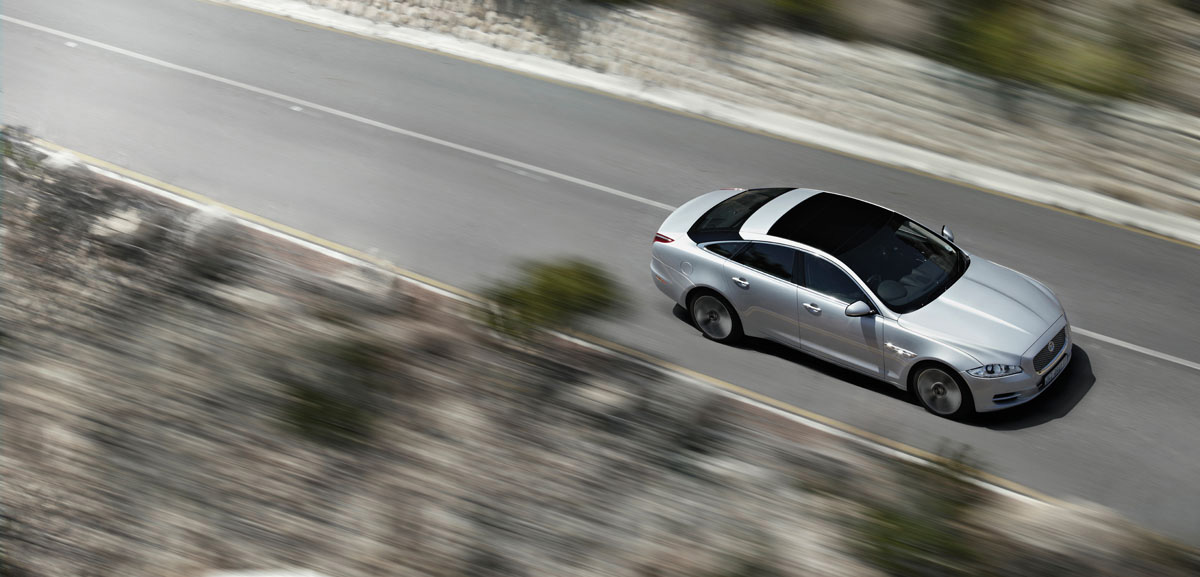 Jaguar XJL Supersport
Price: $118,575
Where to get it: Jaguar.com
They had us at the heated — or cooled — massaging, leather-wrapped seats. The supercharged, 510-hp V8 that rumbles like a caged, well, jaguar, is simply sugar-free yet sinfully exquisite icing on the proverbial cake. Jaguar is back, and is no longer — dare we say it? — a slightly reworked Ford Taurus. The horror is over. Yes, it has 4 doors, since sometimes you simply have to bring along the kids or in-laws, but the mood lighting and road-hugging handling makes the daily commute pure pleasure. Those who enjoy Siri on their phones, and even the Android-types, will delight in the XJL's interactive, voice-driven controls, virtual instrumentation, touchscreen displays, 30 GB harddrive and 1,200-watt sound system driving 20 Bose speakers…that's more entertainment capability than in your kid's college dorm. Yet it's a pure blast to drive, meaning you can have your cake and drive it, too.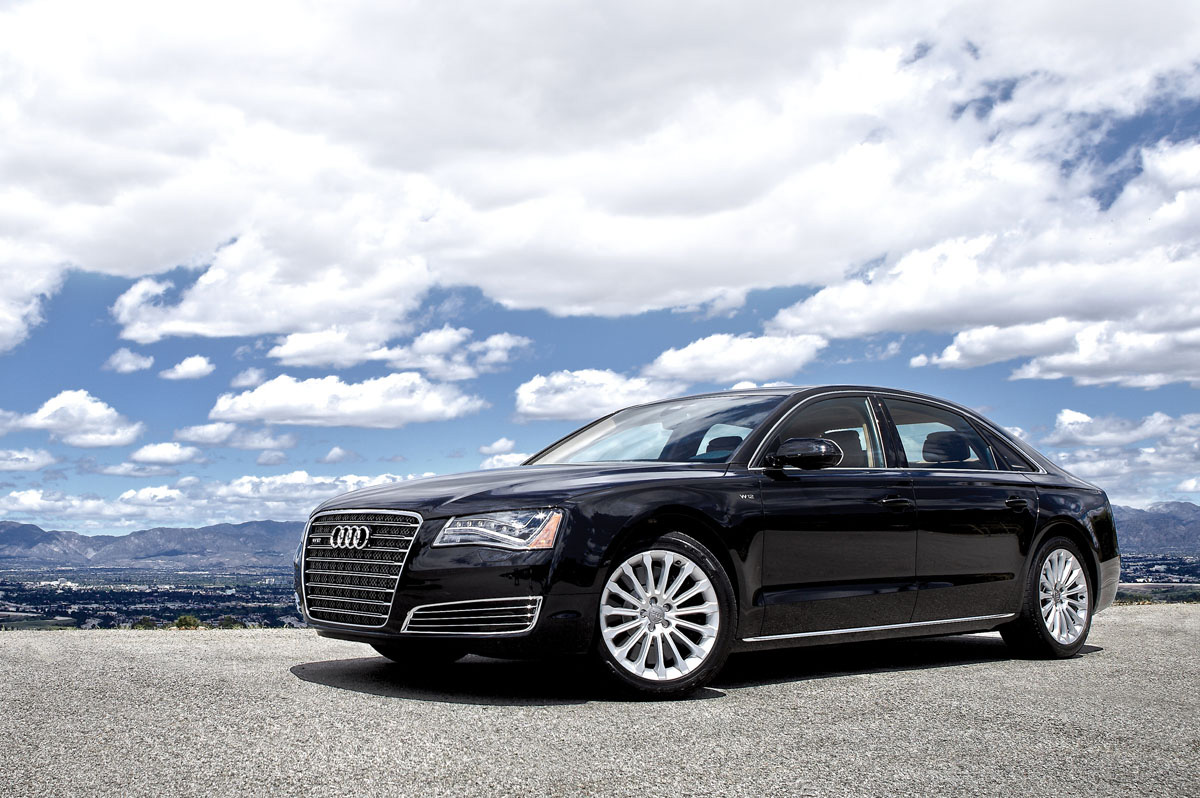 Audi A8 W12
Price: $135,675
Where to get it: Audi.com
At first glance, this may look like a normal sedan. It's a handsome car, but not one that would inspire parking valets to fight for the chance to rifle though its glovebox. Inside however, you'll find yourself in the exact opposite of the typical 4-door sedan. For starters, it has the same W16 engine (yes, that does mean 16 cylinders) you'll find under the hood of a Bentley, to propel it from 0-60 in just 4.4 seconds. That's performance you'd expect from a sportscar, not a grocery-getter. Add in an interior that's as large and as sumptuous as many limousines, complete with a wi-fi hotspot, a 2-panel panorama roof and power rear and side sunshades to block the sunlight — or the prying eyes of annoying paparazzi — and the result is the 4-wheeled equivalent of a country manor.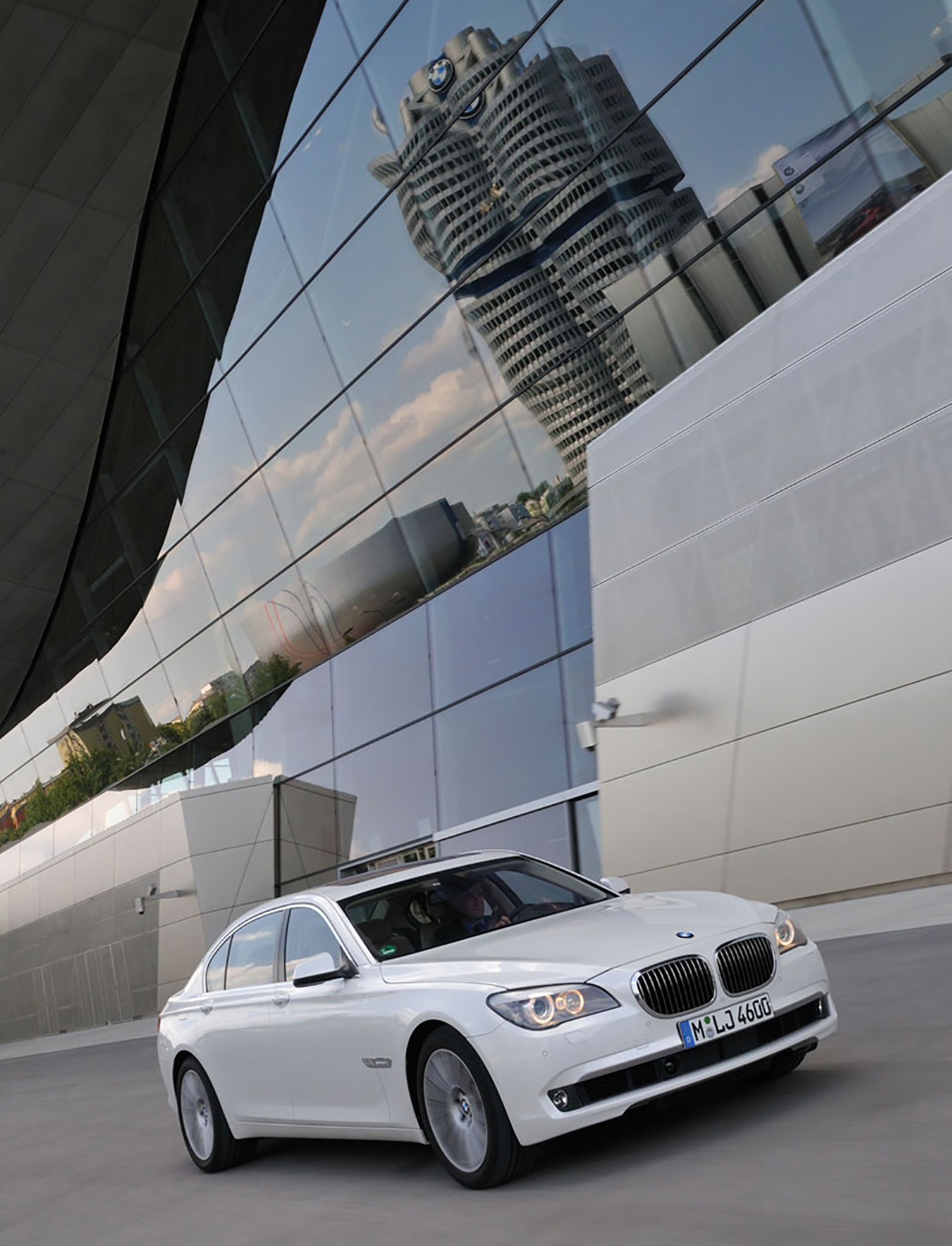 BMW 760Li
Price: $137,300
Where to get it: BMW.com
While there are certainly those cars within the BMW lineup that could be considered "starter" models, the 760Li is most definitely one that shouts "I've arrived and I'm looking good." To begin with, it has a turbocharged V12 engine that looks like it was recently pulled from an F1 racecar. But in addition to supertanker-amounts of power, the massive engine is also technologically advanced, utilizing BMW's unique Double VANOS steplessly-variable valve timing system and a brake energy regeneration system that actually converts kinetic energy into usable electrical power. All that power demands an equal focus on safety, as evidenced by the Lane Departure System that alerts the driver to inadvertent lane changes, and the Heads-Up Display System comprised of side, top and rear-view cameras. The trunk is more lavishly appointed than the interior of the typical sedan, but you'll prefer the cabin with its burled walnut trim and Nappa leather upholstery.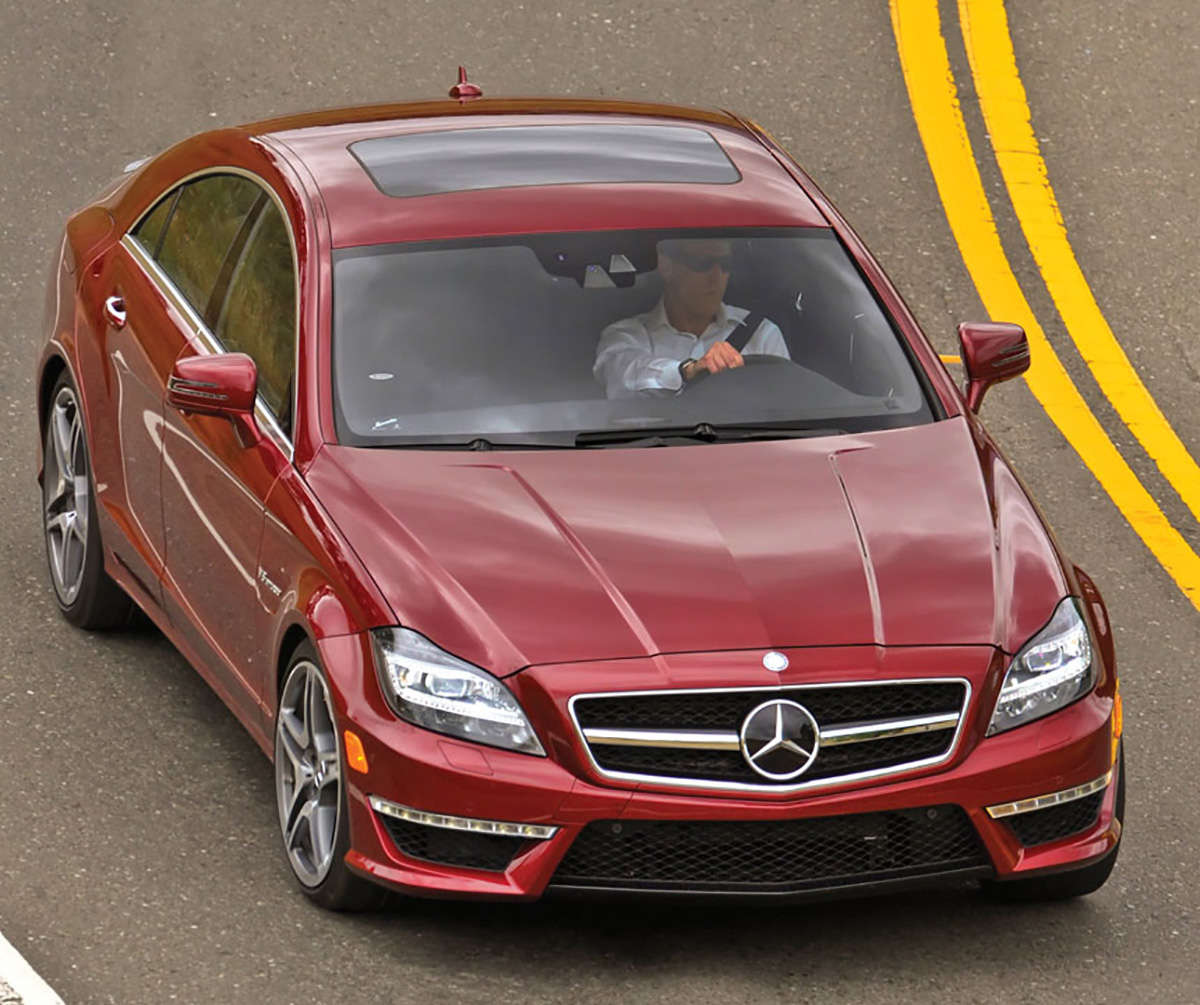 Mercedes-Benz CLS 63 AMG
Price: $94,900
Where to get it: Bill Ussery Motors; 300 Almeria Ave., Coral Gables; 305.445.8593; BillUssery.com
For every luxury car, there are dozens of "tuners" who take it to the next level in terms of performance and sheer elegance. Mercedes-Benz was so impressed by the efforts of AMG that they acquired the company. The CLS63 AMG is an exquisite example of what can be done when you take an already outstanding car and hand it over to some of the world's most gifted technicians and designers. Each vehicle is "One man. One engine."…meaning each engine of an AMG car is built by one person, while other luxury cars are built on an assembly line. This is a car that's clearly all about pushing the envelope. Just one example is the lightning-fast shifts delivered by the 7-speed, paddle-actuated AMG Speedshift, to wring all 515 hp from the bi-turbo V8. Comfort was not forgotten, as seen in the plush 4-passenger cabin that evokes the feel of the interior of a private jet. Yes, it is a sedan, eminently capable of the daily commute, but one reserved for those select few who demand the best of all things.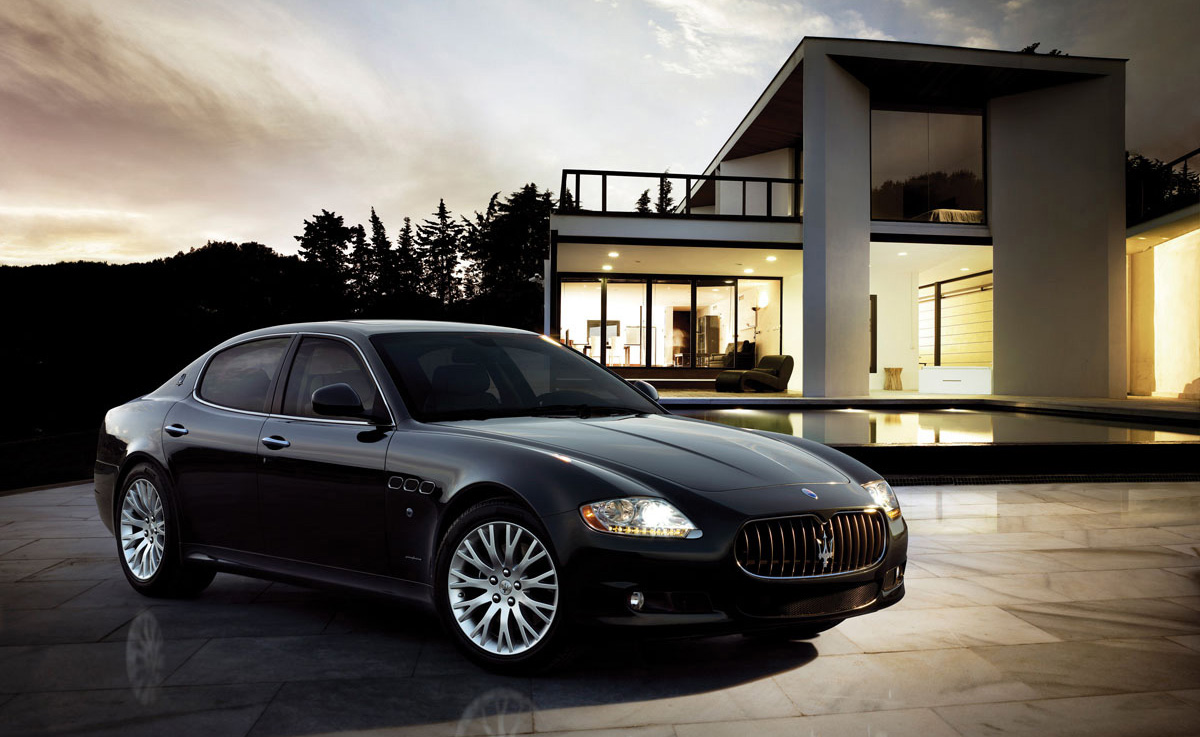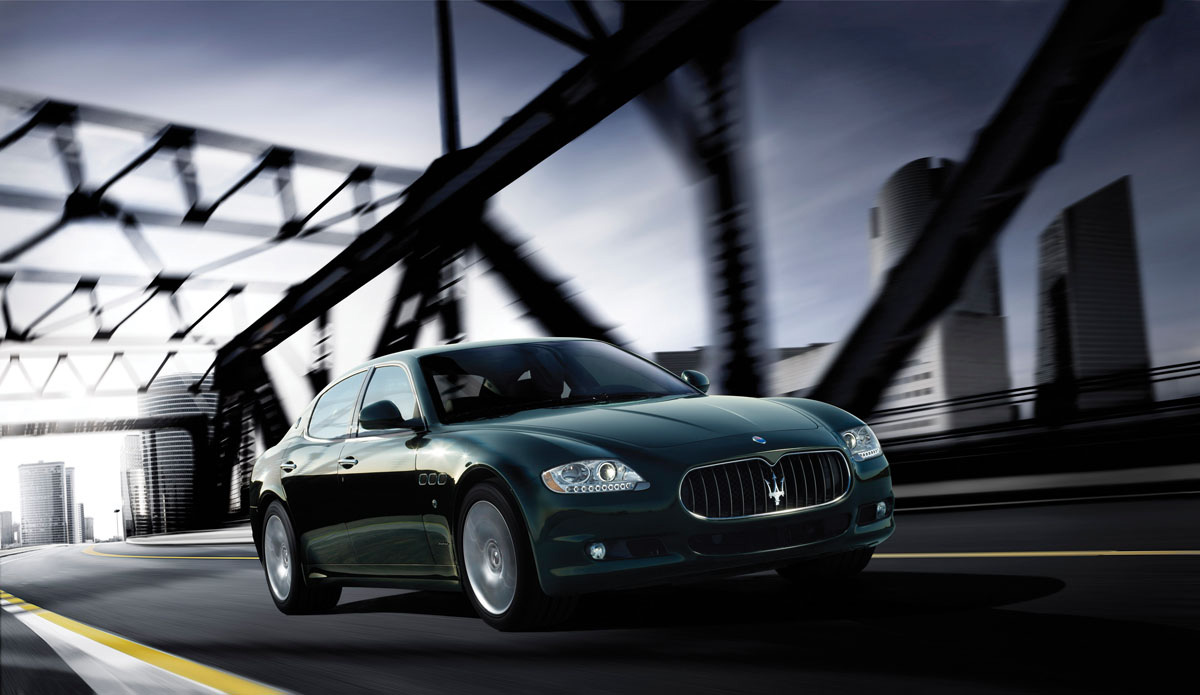 Maserati Quattroporte
Price: $127,250
Where to get it: Maserati.com
Just saying the name Maserati evokes the sound and fury of European racetracks and the howl of high-performance engines. Sadly, we can't run the Mille Miglia every day, and must leave room for business associates and offspring, forcing the need for a sedan. The Quattroporte, however, almost isn't a sedan class. In fact, the design is so sleek you must take a hard look to determine if it actually has an extra set of doors. It performs like its sport coupe sibling, too, owing to the 433-hp V8 and a 6-speed transmission that can be set to performance mode to make the daily drive a bit more exhilarating. The Alcantra-sheathed interior blends racing heritage with old-world luxury — a nice trick indeed. This is one sedan that would look every bit at home flogging around the road course at a local speedway. Plus, you just may find yourself wearing a racing helmet along with your wingtips or Jimmy Choos!