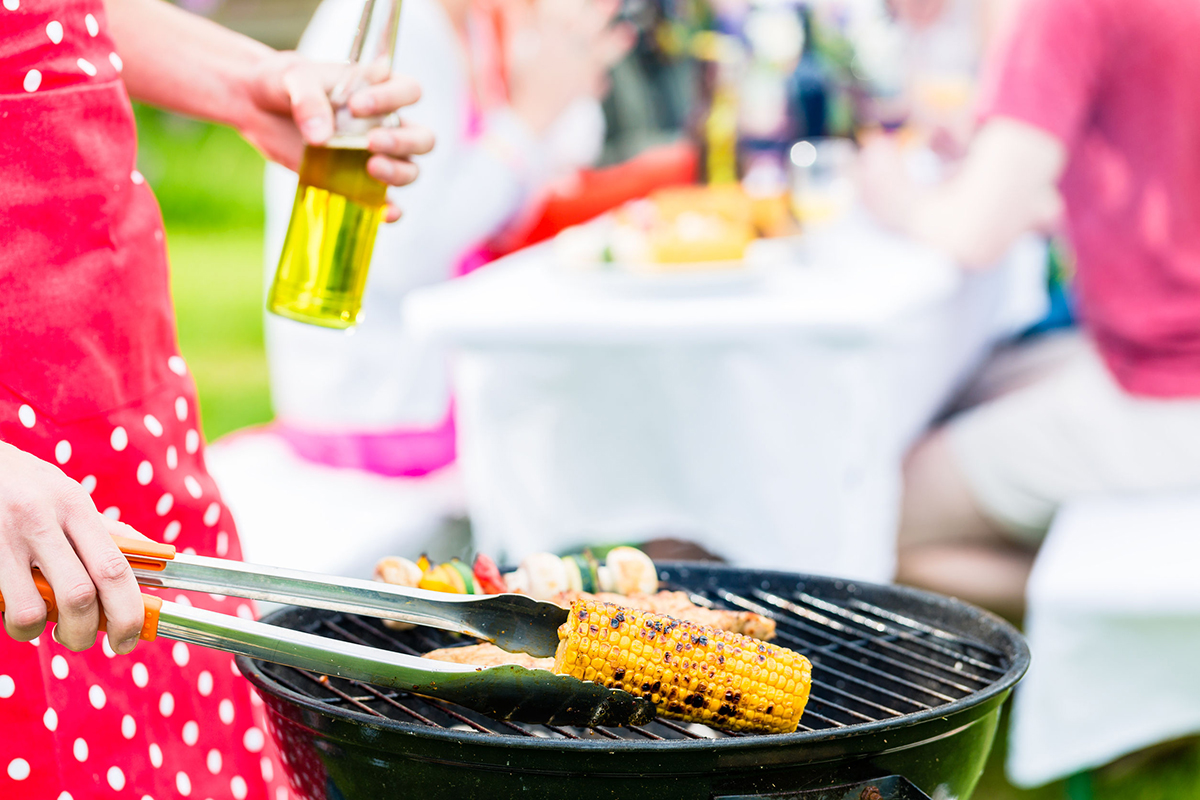 Take a look at my life from a culinary lens, and no one would doubt that I have been blessed. I have had the pleasure of enjoying freshly caught clams over moonlit Nantucket Bay, of taking whirlwind tours of the hottest restaurants pop-up frenzied Portland provides, and wined & dined at the most refined eateries Miami has to offer. But ask me my favorite meal, and what, inevitability, comes spilling from the lips that have once slurped handcrafted sobe noodles in a rural Japanese ryokan? Ribs, syrupy and succulent, awkwardly clutched in my 6-year-old claw. The smell of sweet corn freshly husked. The accent of Fourth Of July fireworks raging over scattered and stained paper plates haphazardly huddled over a wooden picnic table. Yes, no matter how far across the globe I flee, my finest food memories have one venue, easily accessible to even the most slovenly of patrons: the backyard barbecue.
Eager to make your own backyard bacchanals as memorable (and mouthwatering) as my own? Here are a few quick tips. First, anticipate. Much like Rome, fantastical lawn-side lounges aren't built in a day. Remember to ready any marinades and rubs at least 24 hours beforehand. Another helpful tip? Ditch the gas grill. Charcoal adds a depth and dimension of taste you simply can't replicate with its easier cleaned cousin. For an especially toothsome treat, spend some extra dough on lumpwood charcoal, a powerful and appetizing additive endowed with a ravishingly rustic flavor profile. Finally, if you're interested in truly being hospitable to all manner of guests, cordon off a corner of your grill for vegetable use only. Your plant-food focused friends will thank you!
Big Fish
Social media saturated with BBQ invites? Afraid you'll shudder and scream at the next off-brand whitebread bun and over-charred patty that crosses your path? To help you add some much-needed variation to your seasonal summer spreads, we talked to Executive Chef Thomas Connell of the Fontainebleau Hotel Miami Beach. "Everyone loves steak, but myself, I love grilling whole fish — but not in the typical way," he says. "I take a 20-inch cedar plank and soak it in water for 2-3 hours, rubbing olive oil on the cedar after it's smoked, before taking a whole fillet and pasting it with a mixture of caramelized onions, whole grain mustard, chopped rosemary, breadcrumbs and some lemon zest…the smoke from the grill and char on the cedar create a deep, rustic flavor that can't be beat!" Bon appétit!