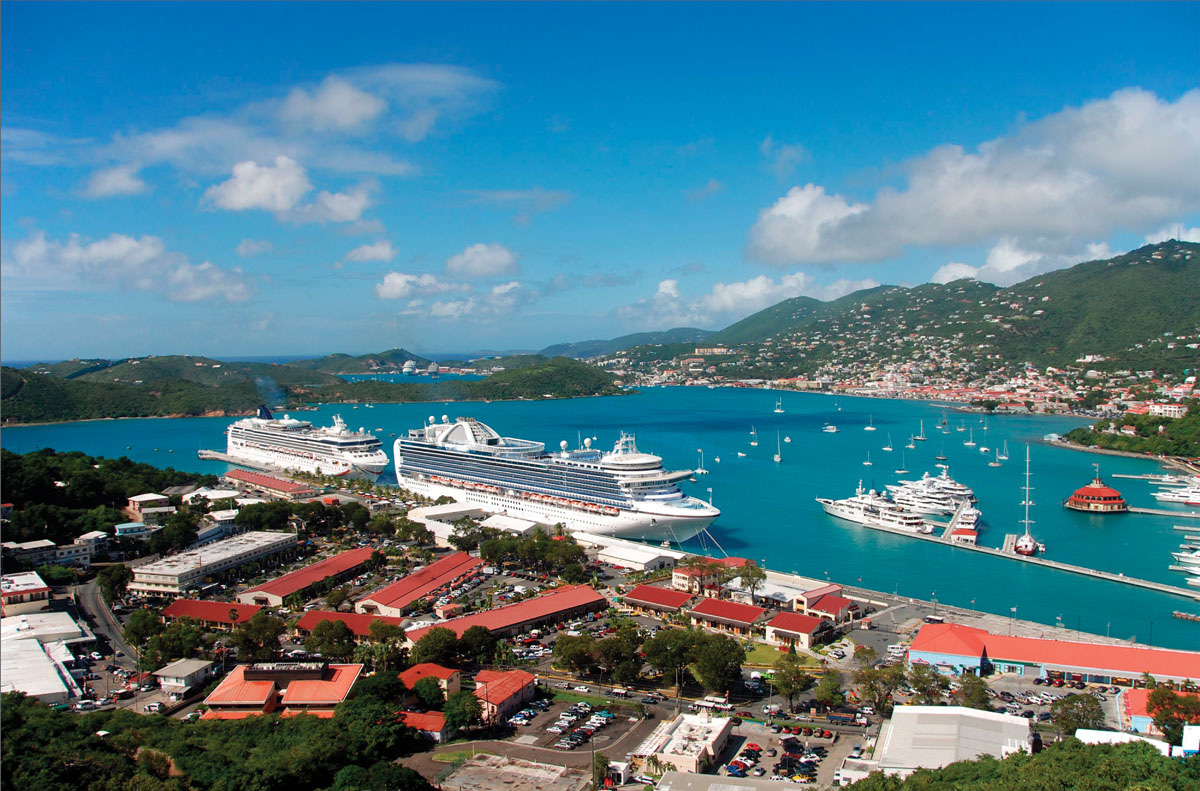 "Cruise ships aren't what they used to be — and that's a good thing," says Gus Machado of Miami-based Brickell Travel. Just as hotel and airline first-class accommodations keep getting bigger and better, the world's cruise ships offer increasingly ultra-luxurious options for travelers looking for a truly extraordinary experience. "Some of these ships have villas with 3,000 square feet of living space," says Machado. "You could even have your own private Jacuzzi or pool in some of them."
And Machado would know. At Brickell Travel, he and his colleagues have built their reputation servicing high-networth individuals who demand the best. It's a reputation they work hard to maintain…though admittedly, some of that work is quite enjoyable. "Our cruise division agents have been on over 60 different cruise ships to 128 different countries," Machado explains. He himself has been on over 45. His favorite? "The Seabourn Sojourn going to the Baltic Sea and Russia in the summer," he admits.
This direct experience seeing the world means Brickell Travel is uniquely positioned to match clients with the perfect cruise experience. For many of those people, that means a smaller boat. "On small ships with 450 to 900 passengers, you really get the white-glove treatment," Machado says. "They pamper you like no where else on the planet!"
It's really the perfect travel solution. There are cruise ships going to almost every non-landlocked destination you can imagine, offering a stunning array of excursions and opportunities to explore. But instead of the hassle of re-packing your suitcase, fighting traffic or busy train stations and airports, you simply walk back to what amounts to a 5-star vacation destination in its own right: a city on the water offering world-class spa services, luxury shopping, mouth-watering dining and plenty of opportunities to do nothing but lie back and relax until you reach your next gorgeous port-of-call.
Herewith: 5 cruises to look out for in 2012, courtesy of the team at Brickell Travel, who will help you book any of these cruises, or finding another that matches the vacation of your dreams. And they'll happily tailor-fit them — from limo pick-ups to hotel accommodations and flights. To find out more, contact them at 305.856.8889 or visit BrickellTravel.com.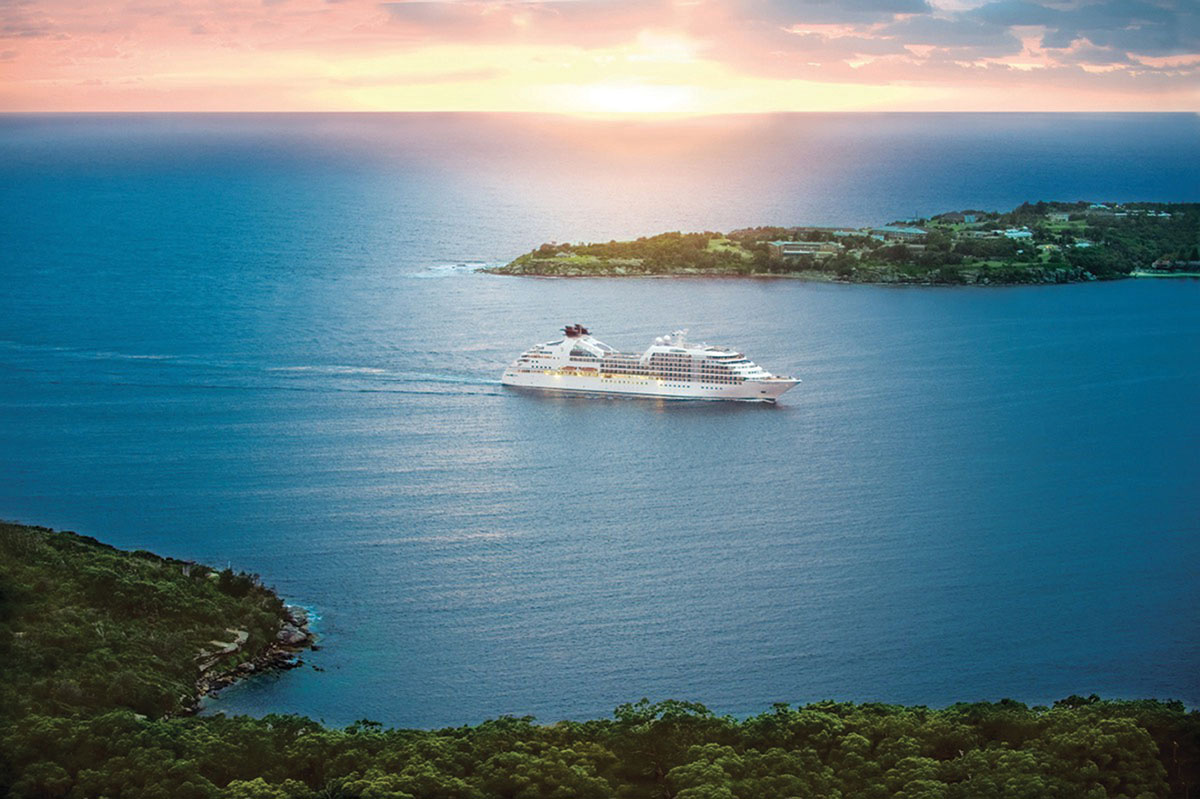 #1 Eastern Luxury
Ship: Seabourn Sojourn
Departure Port: Hamburg, Germany
Arrival Port: Hamburg, Germany
Departure Date: May 24, 2012
Cost: 12-day Baltic & St. Petersburg trip from $5,299 with $500 on-board credit
The Baltic Sea is known for its stunning architecture, sweeping scenery and surplus of history and culture. On board the Sojourn, you'll enjoy all the amenities of an ultra-luxury cruise ship, from the 11,400-sq.-ft. spa to multiple whirlpools, swimming pools and top-notch shopping and dining. From Hamburg, you'll explore Stockholm, called "The City That Floats On Water", as well as the quaint Medieval beauty of Tallinn, Estonia, and the unparalleled splendors of St. Petersburg. The ship also stops at Sassnitz, a German island now entirely converted to a national park of rich forest and striking white cliffs. And, of course, you'll also get a taste of the friendly, fun-loving atmosphere of Copenhagen.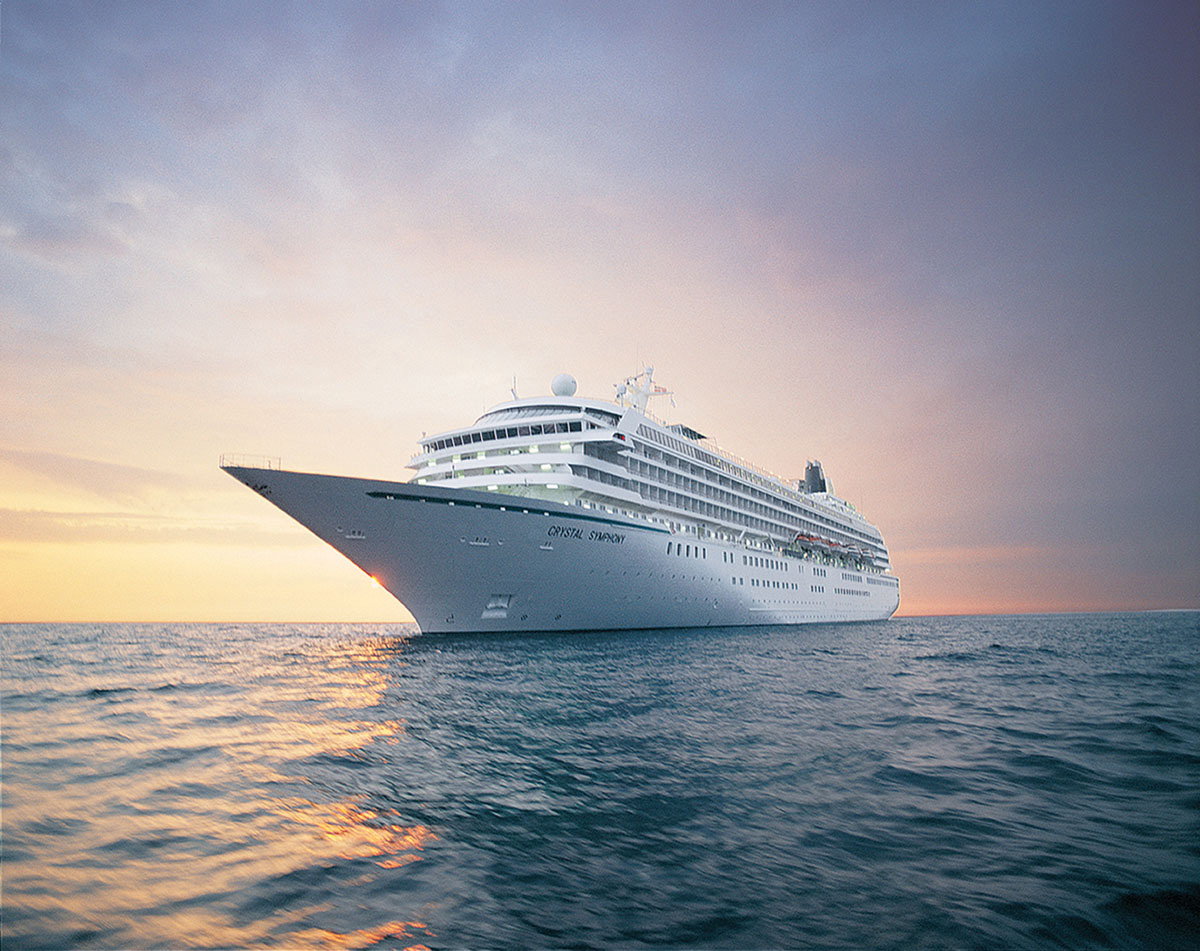 #2 Southern Cross
Ship: Crystal Symphony
Departure Port: Auckland, New Zealand
Departure Date: Jan. 29, 2012
Cost: 13 nights through New Zealand to Australia from $6,275 with $500 on-board credit
New Zealand is known for its unparalleled natural beauty — from glacier-studded mountain ranges to sculpted fjords, pristine beaches and lush rainforests. This cruise will give you a chance to explore it all, as well as the island nation's cosmopolitan cities and quaint villages. On board the Crystal Symphony, you'll enjoy the amenities of one of the most spacious cruise ships at sea and find out for yourself why it claimed one of the top spots in Condé Nast Traveler's "Best Ships in the World" list. Highlights include grand lounges, a full-service fitness facility, Crystal Casino, Feng Shui-inspired spa, 360° teak Promenade Deck, lap pool, Jacuzzi, acclaimed cuisine and spectacular entertainment. The journey concludes with two adventure-filled days in Sydney.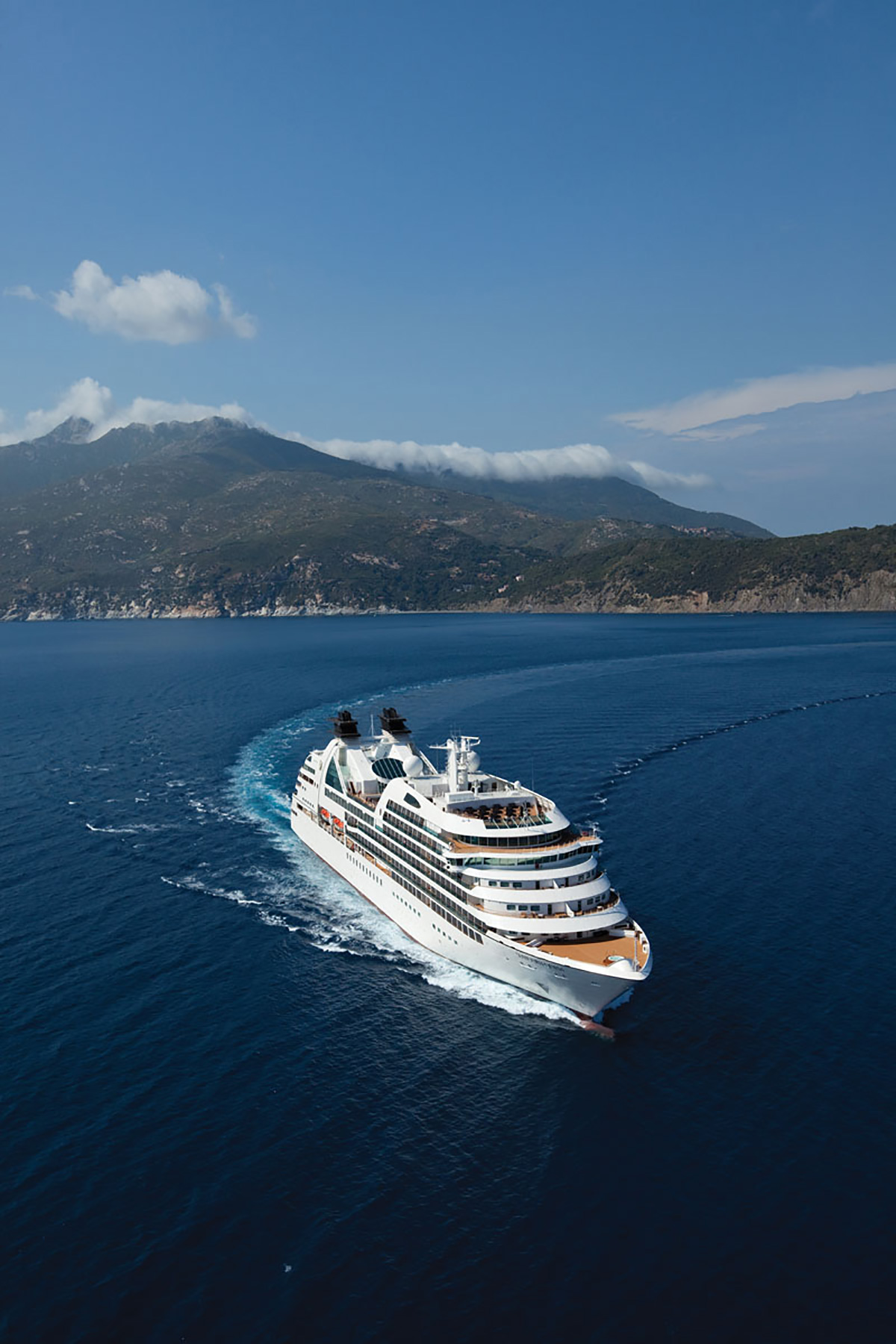 #3 Ancient Wonders
Ship: Seabourn Quest
Departure Port: Dubai, UAE
Arrival Port: Venice, Italy
Departure Date: Apr. 02, 2012
Cost: 21-day trip along the Arabian Sea to Egypt, Greece & Italy from $7,999 per person with $500 on-board credit
Explore some of the wonders of the ancient world from the Arab Sea to Egypt and the Mediterranean aboard the Seabourn Quest. This luxury cruise ship contains an array of award-winning restaurants under the guidance of celebrity chef Charlie Palmer as well as a spa facility with 6 treatment rooms, thermal hydro-pool, full-service salon and motion studio. Your journey takes you from the modern marvels of Dubai to lush, forgotten desert oases along the Oman coast. From there, you'll have a chance to explore the tombs and pyramids of Egypt and the breathtaking beauty of ancient Petra, a city that was carved from stone. After passage through the Suez Canal, you'll spend a day relaxing in the olive and orange groves of the Greek island of Corfu. As a final stop, your journey takes you to yet another wonder: Venice.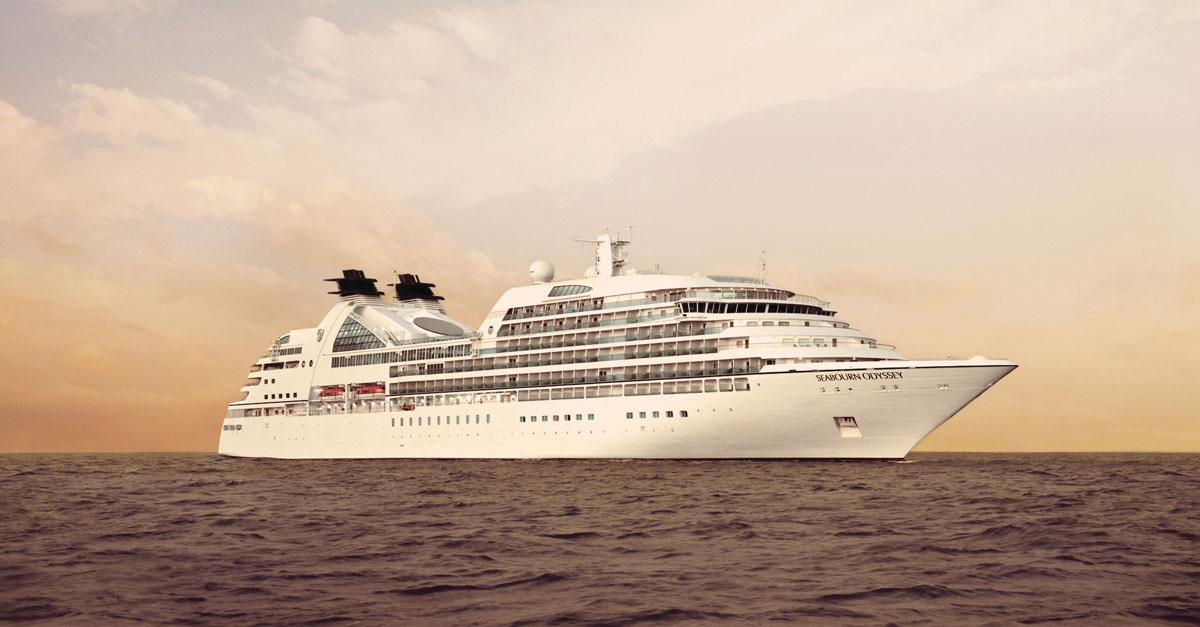 #4 Mediterranean Explorer
Ship: Seabourn Odyssey
Departure Port: Barcelona, Spain
Departure Date: Apr. 09, 2012
Cost: 12-day trip along the Spain, Italy & Dalmatian coasts from $4,449 with $500 on-board credit
This Mediterranean cruise boasts an exceptional amount of time for guests to explore its many destination ports — although they might not mind being stuck on-board: Oydssey has the highest space-per-guest ratio in the cruise industry, accommodating just 450 guests in 225 luxury suites. Stops include Palma de Mallorca, Corsica, Rome, Naples, Venice, the Croatian and Slovenian coasts, and the entire city of Dubrovnik, which is designated a World Heritage Site.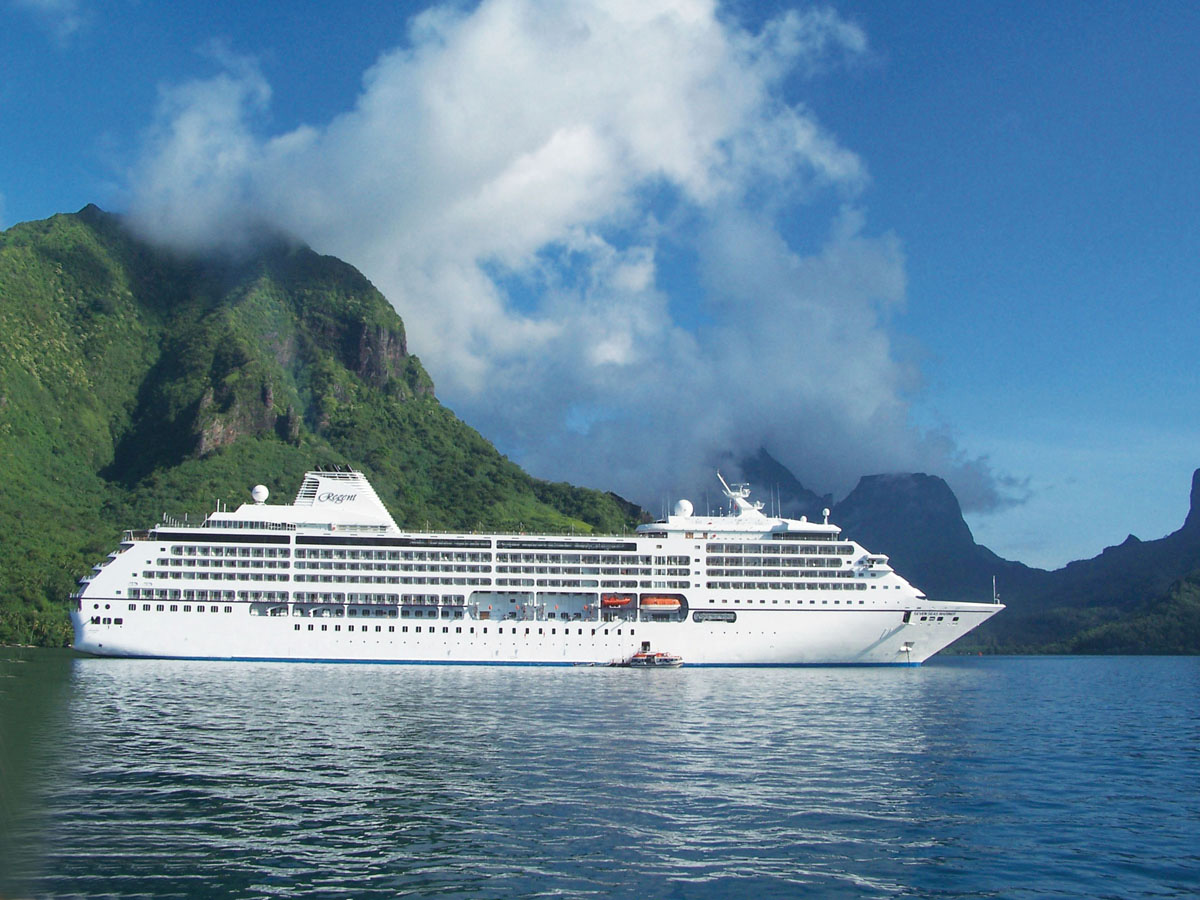 #5 New World
Ship: Seven Seas Mariner
Departure Port: Punta Arenas, Chile
Departure Date: Feb. 03, 2012
Cost: 10-night trip from Chile around South America to Argentina from $6,299 with $500 on-board credit
By day, explore the wild, breathtaking beauty of some of the most remote places on the planet. By night, revel in the luxury of your own private city. Beginning from Punta Arenas, you'll round Cape Horn to experience rugged Tierra del Fuego and the sub-Antarctic but surprisingly cozy Falkland Islands. Your stop at Puerto Madryn sets you at the gateway to the famous plains of Patagonia, while Montevideo and Buenos Aires ease you back into civilization. Not that you'll have missed it: Seven Seas Mariner includes a luxury steakhouse and world-class French cuisine, as well as a casino, lounge, cigar bar and a Canyon Ranch SpaClub facility with plenty of spa and wellness services to keep you at your best throughout your journey.