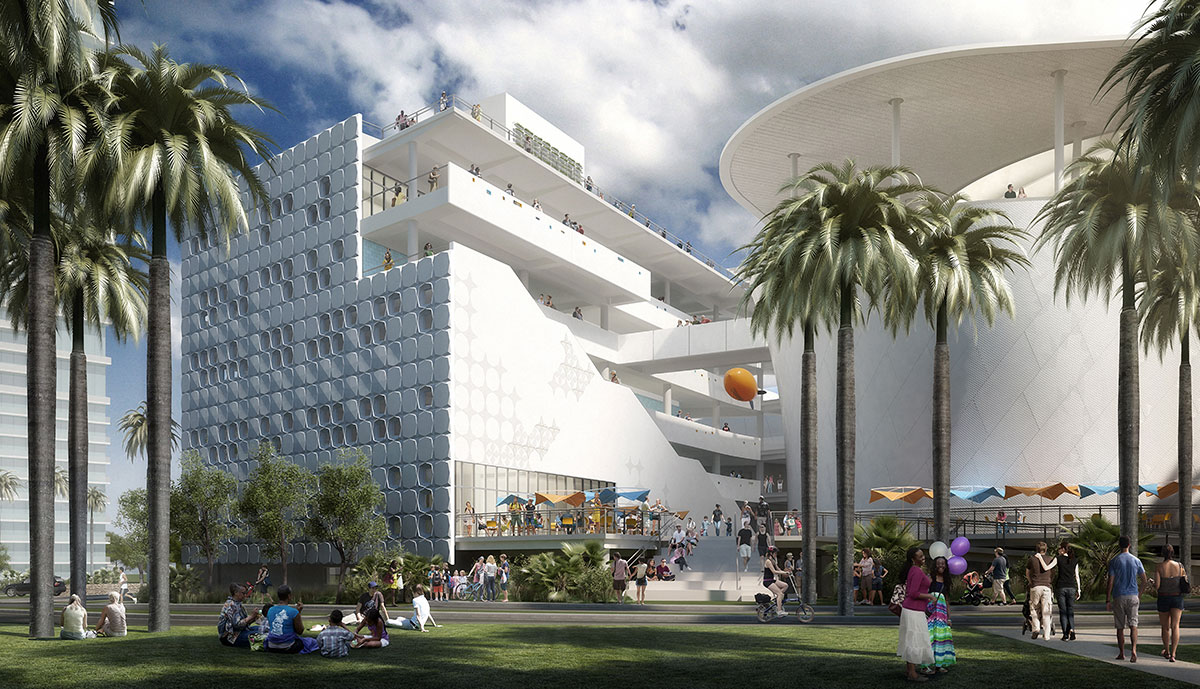 For a city perennially permeated in surprise, it's frankly rare when a building in Miami doesn't make one gasp in wonder. From the carefully curated lots of the tiniest Calle Ocho cottage to the singularly stunning aesthetic excesses of Brickell's financial titans, we are a city truly awash in architectural artistry, each edifice more magnificent and monumental than the last. What does seem rare, even in a city as philanthropically inclined as our own, is when the purpose of said staggering structure is just as possessing as its exterior. Such is the true majesty of the nascent Phillip & Patricia Frost Museum of Science. To have an aesthetically excellent façade, yes, that is almost taken for granted; but to have its purpose be so particularly noble, its intention every bit as astounding as its construction, that is truly special.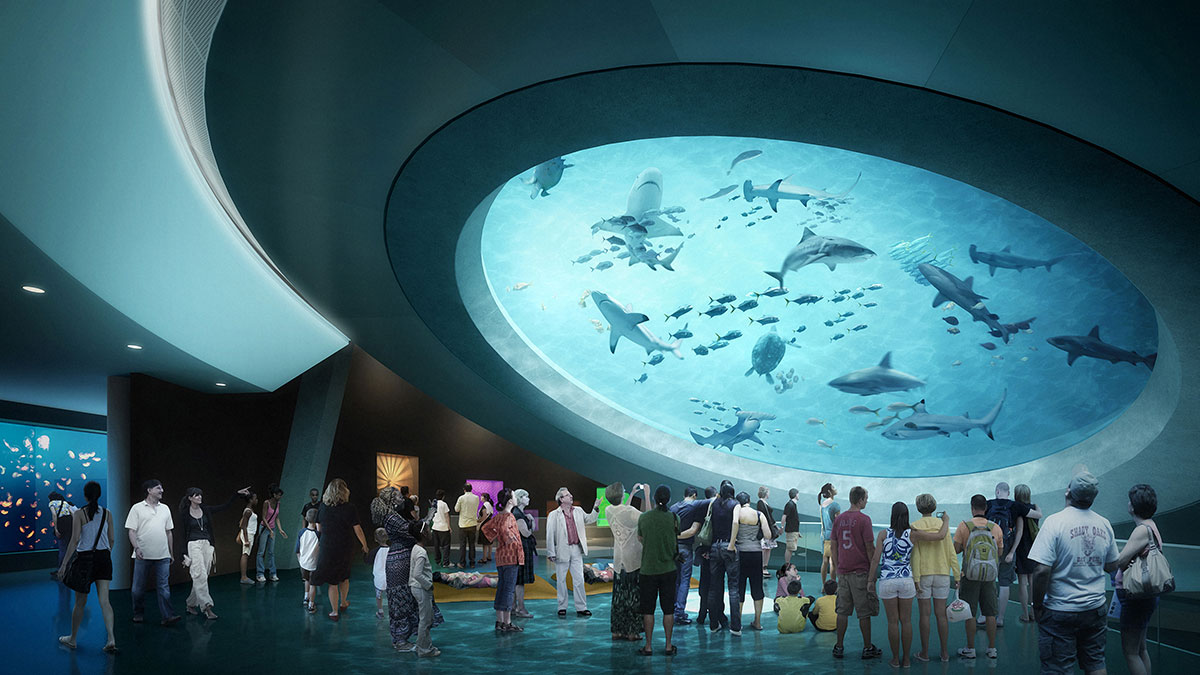 An iconic institution with a storied past, what will soon be known as one of the finest museums of its kind, began as the "Junior Museum Of Miami" operating out of a house on the corner of Biscayne Boulevard and 26th Street. Established in 1949 by a group of women intent on educating their emergent metropolis, Miamians' thirst for knowledge quickly outgrew the bounds of this diminutive depository, necessitating a relocation to more spacious grounds. Rechristened the Museum Of Science & Natural History, and under the administrative control of a guild sincere on seeing this helpful institution positively impact the surrounding neighborhoods, 1960 saw the museum set on 3 acres of historic Vizcaya in a building both donated and built by the county entirely rent-free. There it sat for the next 55 years, earning national and international accolades through a host of innovative programs and an uncountable number of exhibits, collections and activities.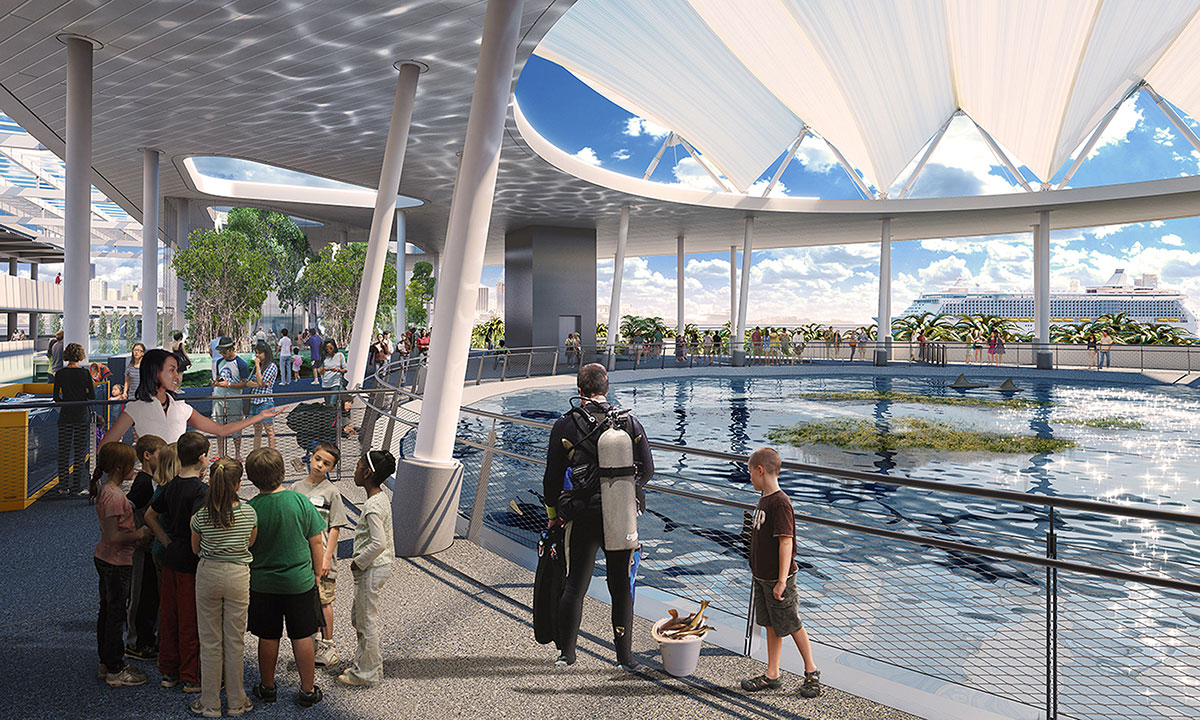 But with a city grown nearly three times as populous since the 1950s, no amount of expansion on the Vizcaya grounds could prove sufficient for a society increasingly incensed with the need for STEM education. Which is why, buffeted on the winds of a record-breaking donation from a family literally synonymous with high culture in our city, February 2012 ushered in plans for a state-of-the-art structure whose sole intent lies in educating, enlightening and energizing us in the most entertaining way possible.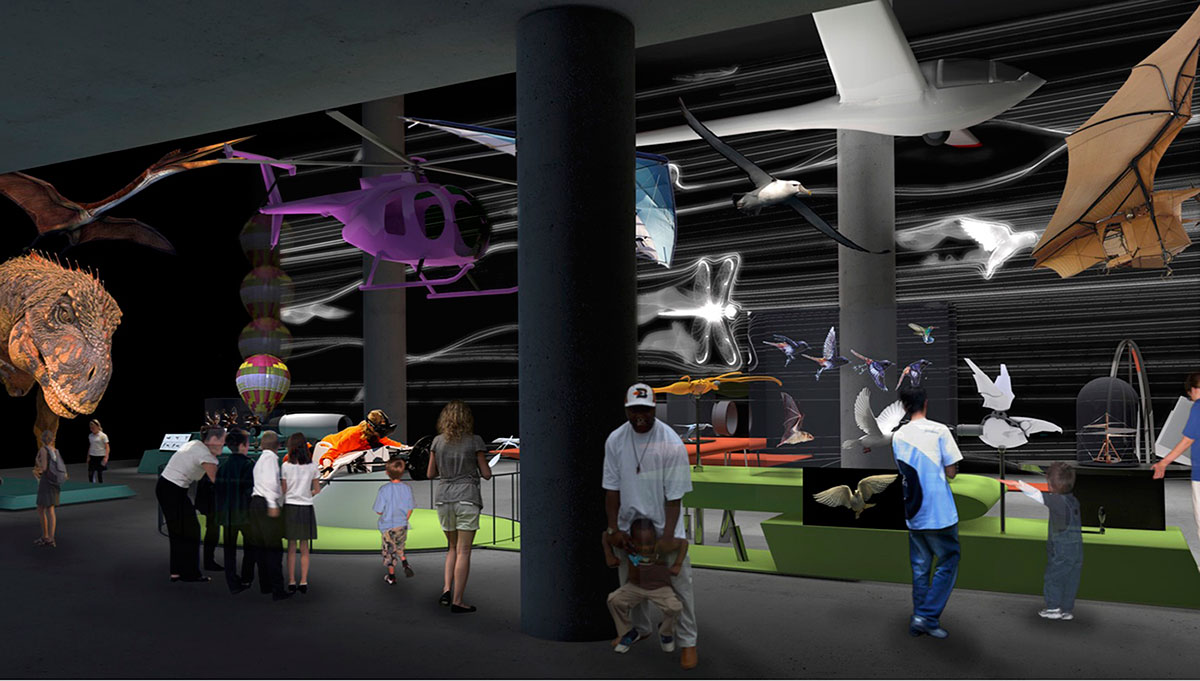 Designed by Grimshaw Architects (a London-based firm expert in all manner of cutting-edge construction), Frost Science's 250,000-sq.-ft. campus will be divided into 4 equally engrossing segments, each investigating a different STEM-themed topic, covering everything from the ponderous parabolas of large orbiting bodies to the microflora that complement our every activity as biological beings. Foremost on the minds of fans of previous iterations, the Frost Science Planetarium is sure to prove a sincere draw to even those least interested in the mechanics of heavenly bodies. Featuring a 16-million-color 8K visual system utilizing six 3D capable projectors, and performing programming curated by eccentric astrophysicist-about-town Dr. Jorge Perez Gallego, this structure will be an unbelievable boon to a metropolis thoroughly unfamiliar with its own stars. "The technology we have now will, among other things, be able to completely simulate our night sky, something we can hardly see due to light pollution," says Dr. Gallego, palpably pumped about the influence he sees this titanic structure having on the scientists of tomorrow. "I think people will be surprised and excited to learn what goes on over their heads without them knowing."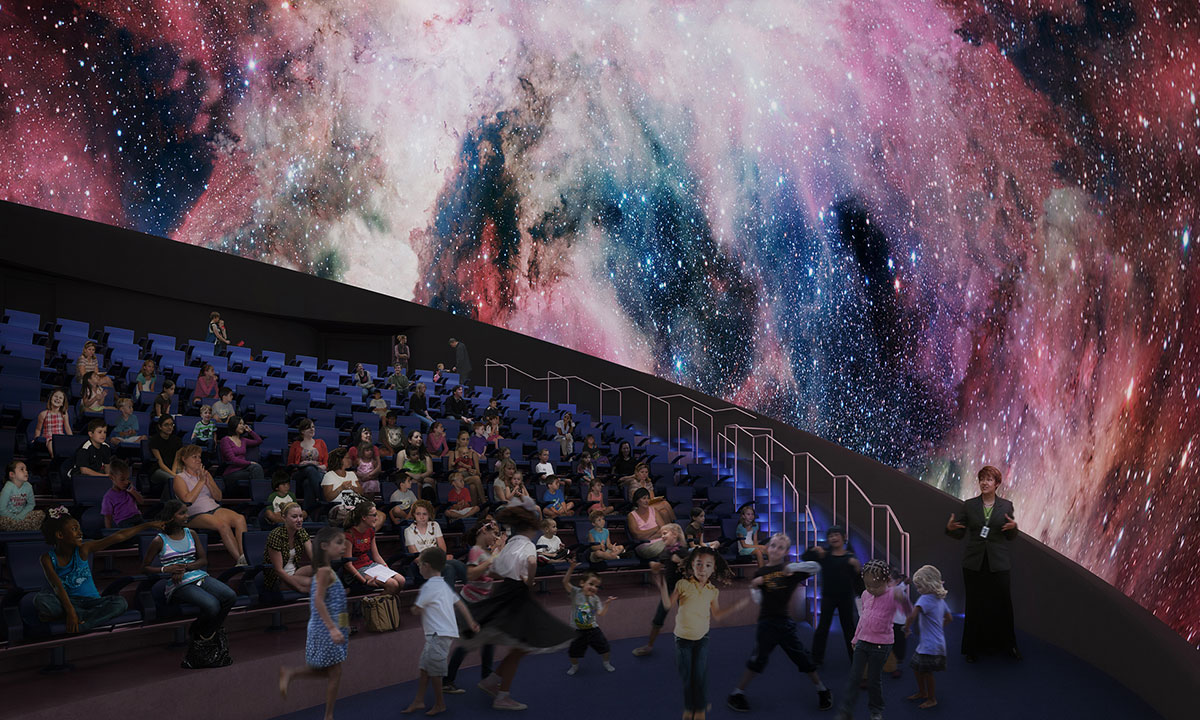 Of corresponding interest to Dr. Gallego is the Feather To The Stars exhibition, a phenomenal explication of the concept of flight, from its basic biological inception in birds and dinosaurs to the long-range space flights of the future. "This exhibit pays homage to all human ingenuity and how we've been able to overcome challenges," says Dr. Gallego. "The engineers who took us to the moon grew up in a society dominated by flight, the scientists who will take us to Mars grew up in a world where moonflight was conquered. I can't imagine where the scientists who live in a world that has conquered Mars will take us, and that's the excitement behind this gallery."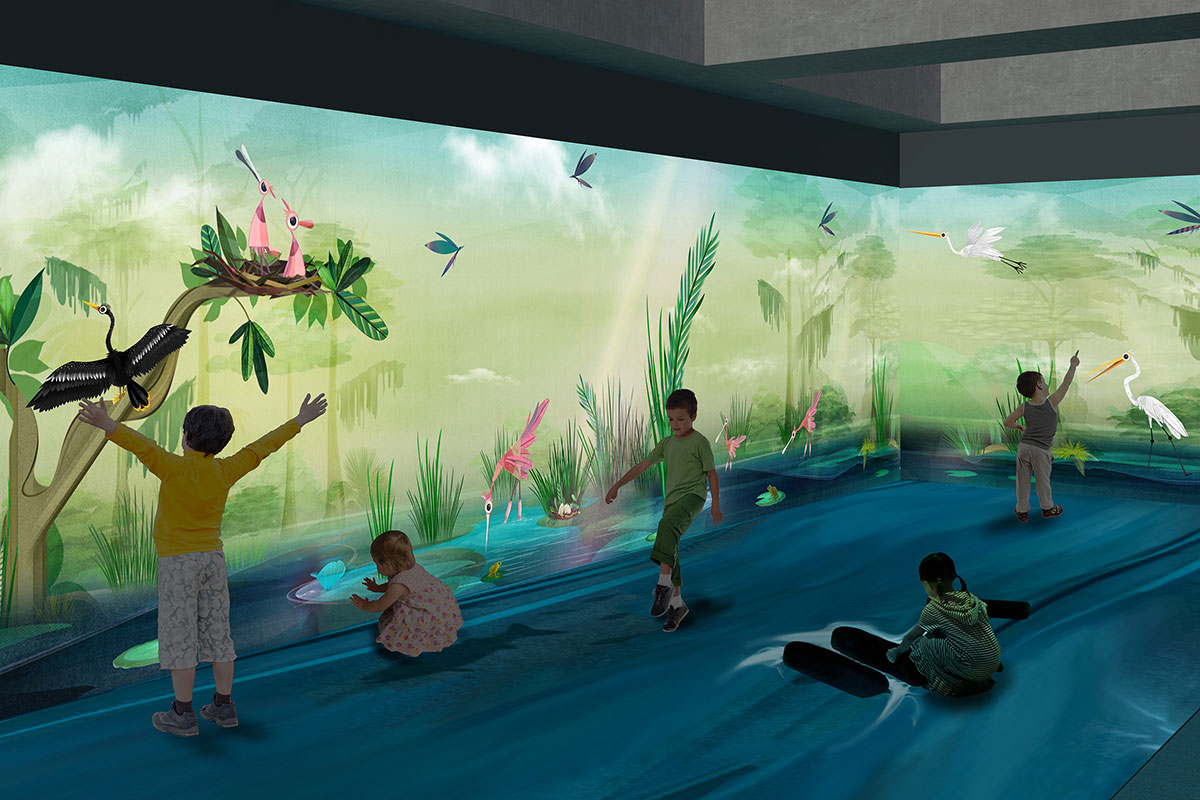 Equally as enthused as his more celestially-inclined counterpart, Zach Ransom, Senior Aquarist, can't gush enough about the educational possibilities locals and tourists alike will face when interacting with a truly awe-inspiring aquarium. Spanning 3 stories and perfectly parroting the Gulf Stream and accessory ecosystems lying just off our coast, this titanic tank will grant an unprecedented peek at a world both neatly neighboring our home and yet impossible to reach. "I'm so pleased to be able to show people how incredible our ecosystem really is," says Ransom. "I really believe this aquarium, and Frost Science as a whole, will contribute to both the scientific and cultural landscape of the city for years to come." Featuring flora and fauna as diverse as segments of coral reef to hammerhead sharks, this landmark aquarium will offer a seemingly endless variety of lifeforms for guests to both intimately view and educate themselves about.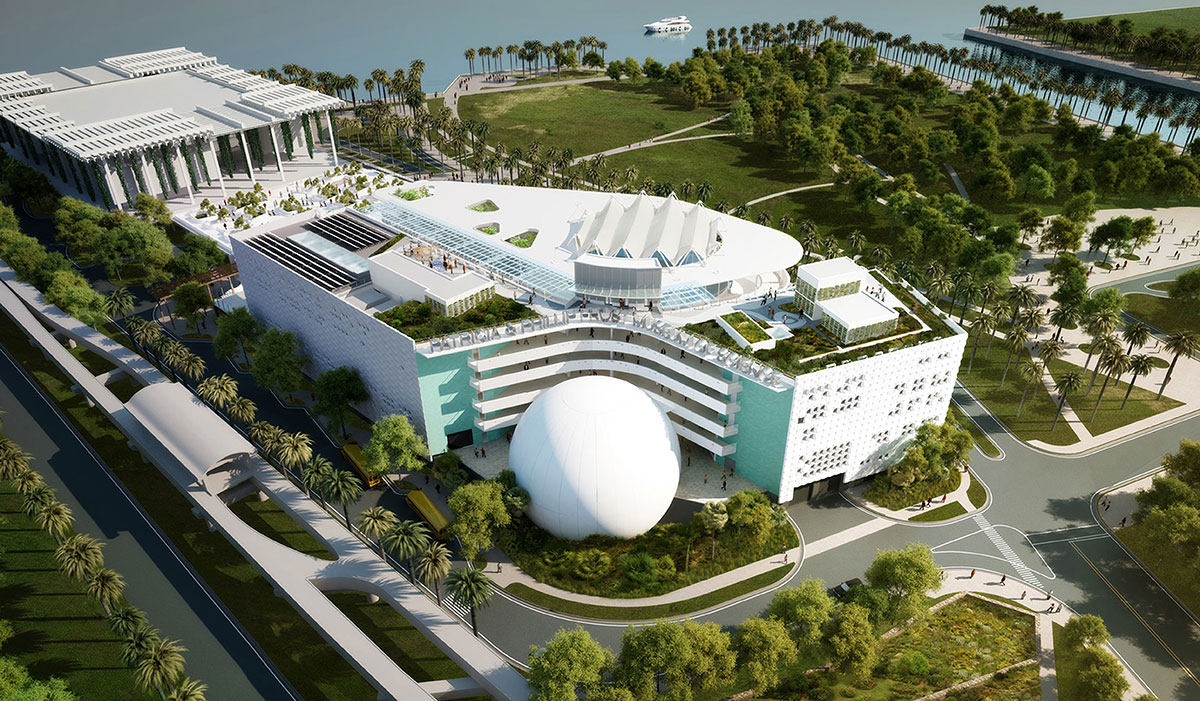 From laser lightshows to in-depth explorations of The Everglades, besides being awesome in the oldest sense of the word, Frost Science will maintain an intensely dynamic schedule of attractions and events throughout the year, constantly altering its environs to suit the expansive imaginations of its many visitors. "We want people to come for the glory, and then realize how much they want to learn," concludes Dr. Gallego. "And so we're just going to keep producing new programs that keep people coming back and learning something new during every visit."
The Phillip & Patricia Museum Of Science is located at 1101 Biscayne Blvd. in Downtown Miami's Museum Park. The Grand Opening is scheduled for May 8; 305.434.9600; FrostScience.org.