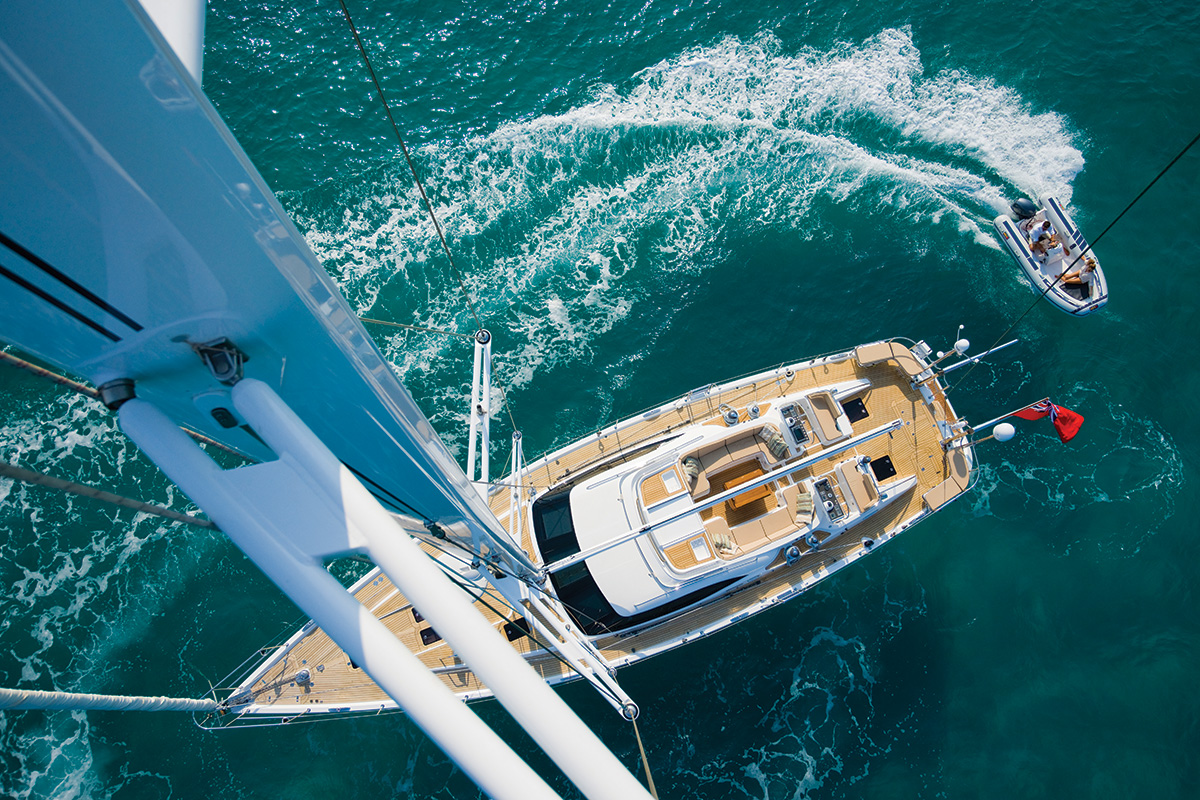 Oyster 625
Just as many consider the Rolex "Oyster" watch to be the ultimate timepiece, so do many view the Oyster 625 as the ultimate sailboat. All Oysters embody the sleek lines and grace that even landlubbers associate with a sailing yacht. The 625 is designed and constructed to be a true ocean-going vessel, ready to take you across the globe. The combination of a fiberglass/Kevlar/carbon-fiber laminate hull joined to a balsa-cored deck reinforced at all load points results in a yacht that can take whatever Mother Nature dishes out. In addition to being built like a tank, the 625 is also beautiful, both above and belowdecks. Because she's a large vessel, the 625 has crew quarters, which are located far from the 4 staterooms to ensure maximum owner and guest privacy. In-mast furling allows the 2,000-sq.-ft. of sail to be raised or doused quickly and without drama. Under sail, the 625 can achieve 9 knots, or she can cruise under power at 8 knots. 450 gallons of fuel and 320 gallons of fresh water allow you to stay at sea for extended periods of time; OysterYachts.com.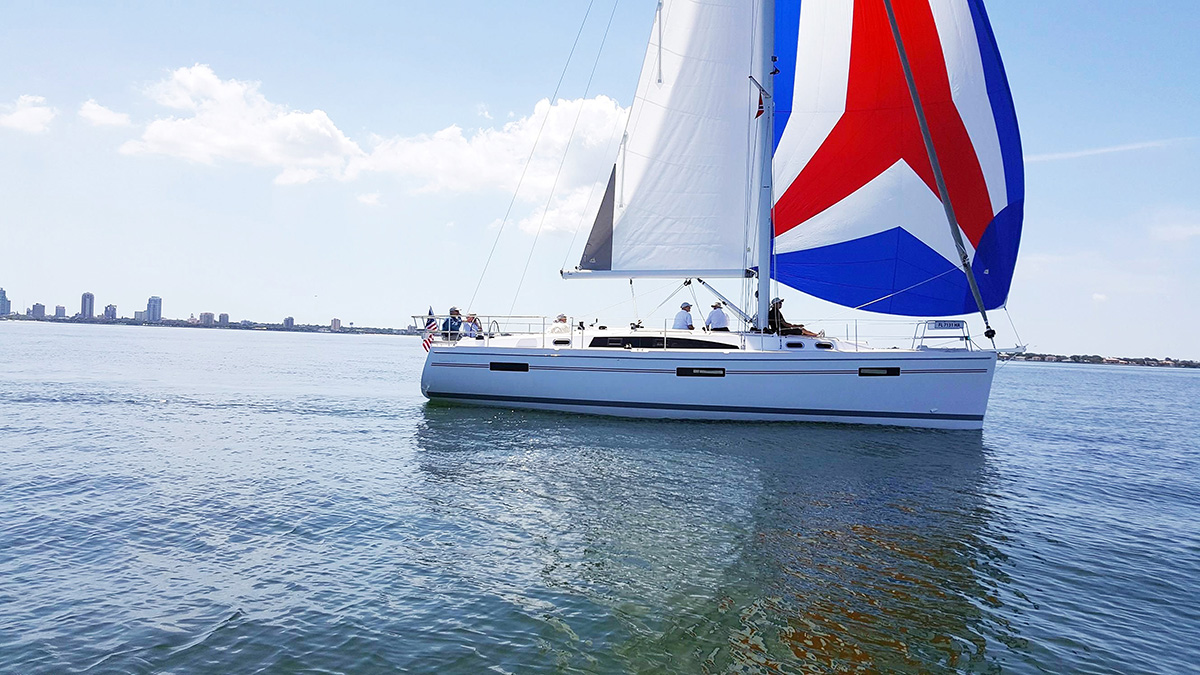 Catalina 425
Catalina Yachts are the first choice of hardcore sailors because they are built to be reliable, tough and devoid of momentary fads that simply don't improve the boat. More than 1,000 owners of Catalina 42's believed their boats couldn't be improved upon. They were wrong; the new 425 is everything that was great about the 42, but now even better and weighing in 2,000 pounds lighter for improved performance. The 425 is the result of Catalina's many years designing cruising boats for people who go beyond the horizon instead of out in the bay under power for cocktails. Everything from the user-friendly cockpit to the ample galley and well laid-out staterooms are exactly what you need in a sailboat. About 1,000 feet of sail propels her very nicely, while the 57-hp Yanmar diesel is ready in case the breeze dies. There are fancier yachts dripping in carbon fiber with interiors made from endangered species, but the 425 is the Volvo of sailboats, rugged and ready for action; CatalinaYachts.com.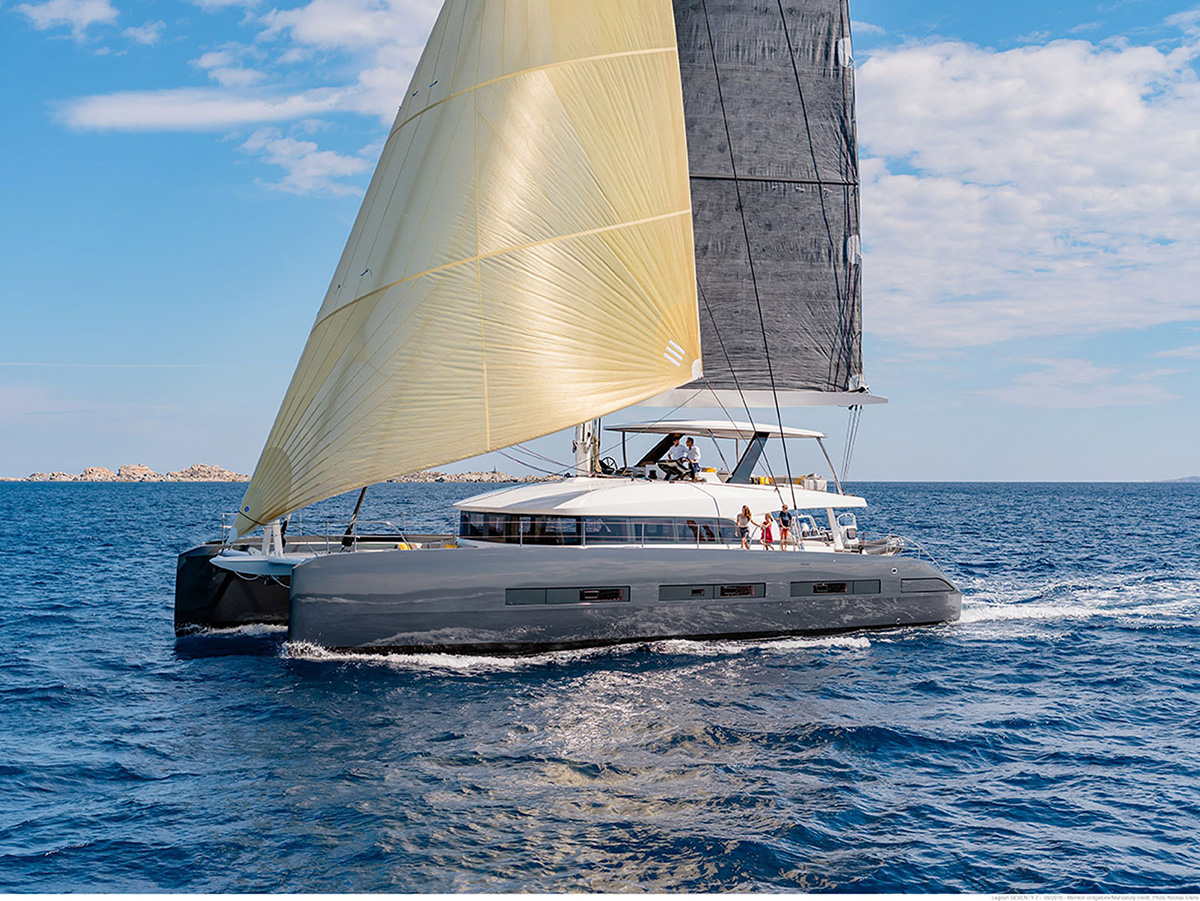 Lagoon Seventy 7
Introduced at last year's show, the Lagoon Seventy 7 is 77 feet of sheer elegance. This massive catamaran is essentially a motoryacht with a mast. The sleek twin hulls support a spacious main area that can be laid out with 3 to 5 staterooms plus separate crew quarters, a huge galley and salon. The deck is the size of a tennis court. Ideal for private ownership or charter use, the Seventy 7 is a unique vessel that epitomizes the term "breathtaking" regardless of the angle from which she is viewed. When the breeze is blowing, 3,600 sq. ft. of sail and a 120' tall carbon mast propel the Seventy 7 at up to 12 knots. For those times when the winds are not cooperating, standard power is a pair of 180-hp diesel engines. The optional twin 230 HP John Deere engines allow a cruising speed of 9 knots, 740 gallons of fuel and almost 400 gallons of fresh water, allowing you to stay at sea for a very long time indeed; Seventy7.fr.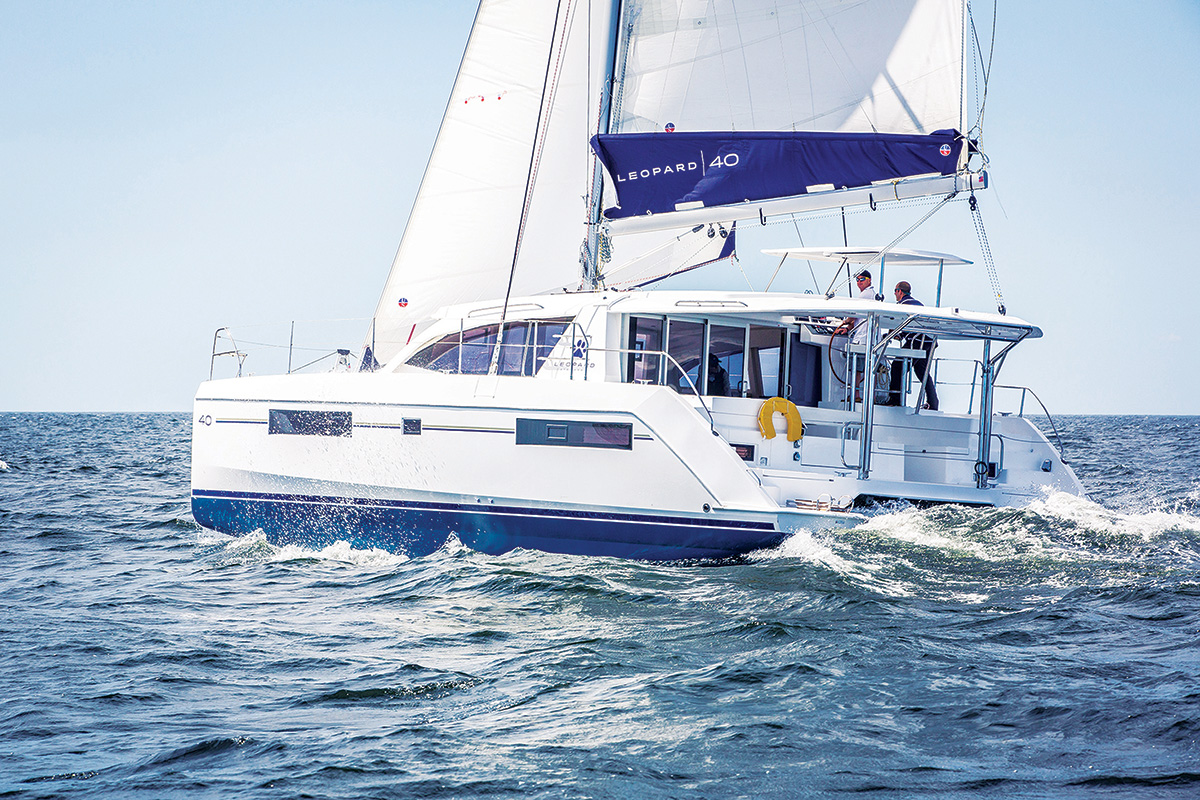 Leopard Catamaran 40
Catamarans combine an enormous amount of interior and deck space with a smooth ride even in heavy seas that is much less "inclined" than you'd experience on a single hull. As a result, they are a favorite among long-distance cruisers, liveaboards and those new to sailing who appreciate the sailing lifestyle, but balk at tight confines. The twin hulls of a cat, joined together, result in living areas that resemble a small apartment. The Leopard 40 is a classic cat with graceful lines and huge living areas, but it's unique in that it features a forward-facing galley and an owner's stateroom that has been enlarged for 2018. The two cabins located aft in each hull allow guest privacy and have also been reconfigured and enlarged. The Leopard 40 is an ideal choice for owners who may want to charter their boat whenever they're are not using it; Cata-Lagoon.com.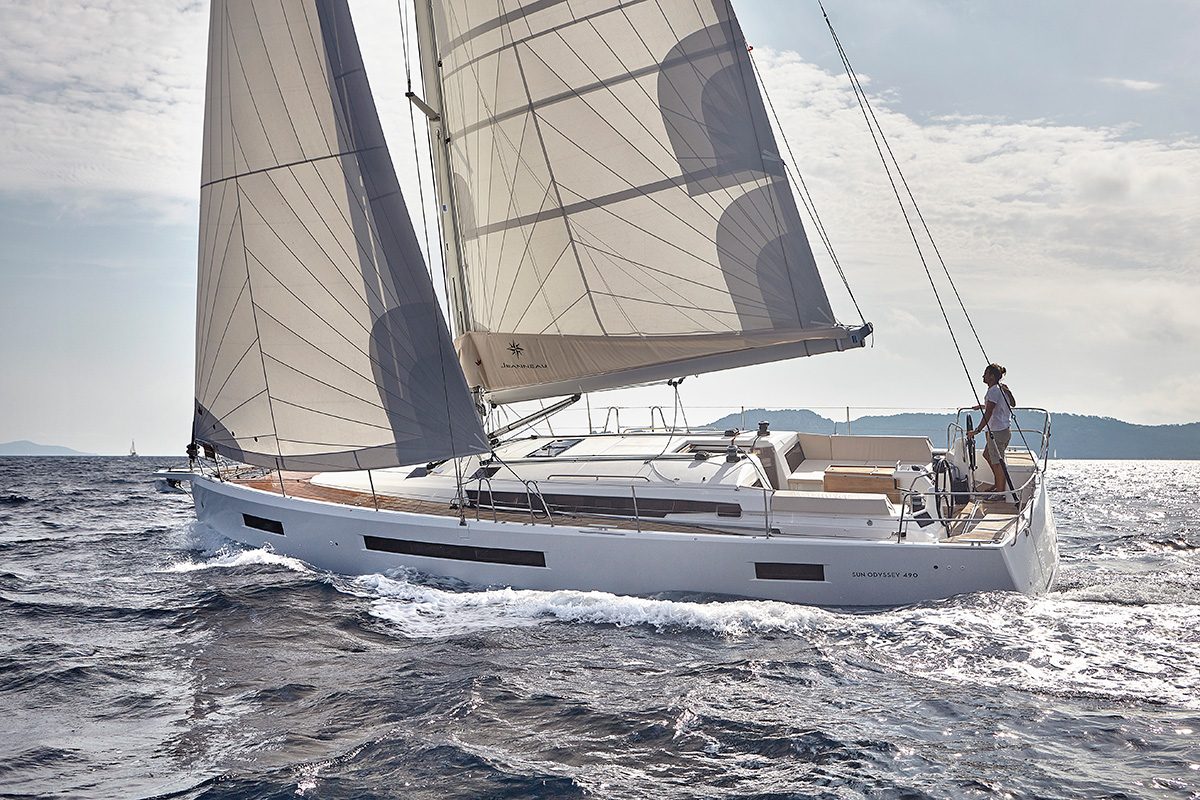 Jenneau Sun Odyssey 490
Brand new for 2018, the Jenneau Sun Odyssey 490 has the look of an ocean racer, complete with a winged keel and twin helm stations. The flagship of the Sun Odyssey line, the 490 packs a lot of form and function into a hull just 49' 3" long overall.  An ultra-reliable 80-hp Yanmar diesel and fuel and water capacities of 63 and 169 gallons respectively allow the 490 to comfortably cruise for several days between ports, as you explore new anchorages or return to old favorites. Unlike most single-hull sailboats on which getting from the cockpit to the bow and back is a test of agility and grace, the 490's deck is remarkably wide-open, allowing crew and passengers to comfortably and safely move around the topsides. The designers did well down below, too, where every inch of the 14' 8" beam is utilized for easy passage from the galley/dinette to the two or three staterooms set forward; JenneauAmerica.com.