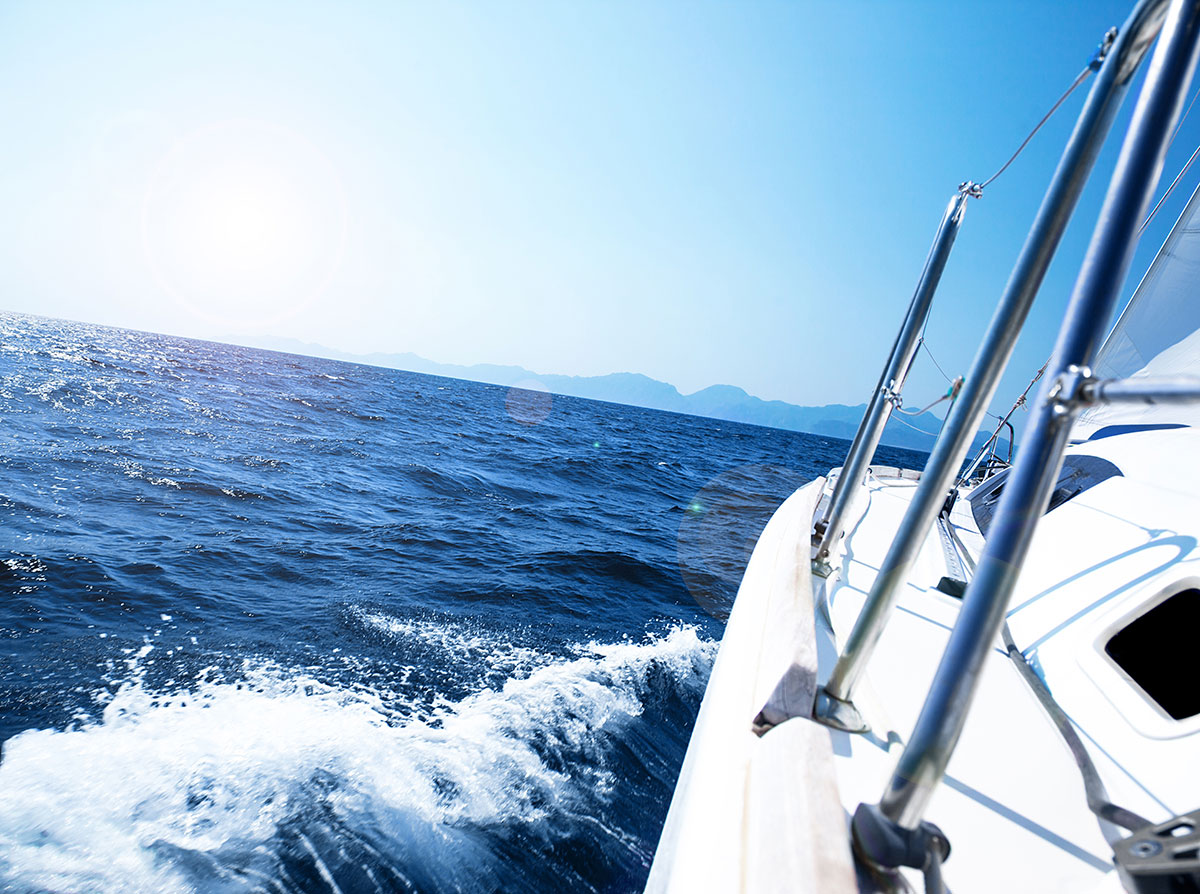 I've written about superyachts plying the shores of The Riviera, and Dhonis sailing in The Maldives. Yachts have been woven through the story of my life; they've been part of my best experiences — romantic, funny and adventurous. Yet growing up in landlocked Kentucky, I never thought that yachts would play such a major role in my life. We went fishing and waterskiing in the Ohio River and on Kentucky Lake, but I never gave yachting much thought.
Traditionally, the term "yacht" applies only to sailboats, which is still true in the UK (where they're called "sailing boats"). My lifelong love affair with yachts began on a 46-footer in the Caribbean. I was living in New York at the time, and we flew in to Union Island, an isle so undeveloped that the pilot radioed ahead to the control tower to clear the sheep off the grassy runway so we could land. As we sailed from Union Island to nearby Petit St. Vincent, our final destination, I was exhilarated at being on the open sea.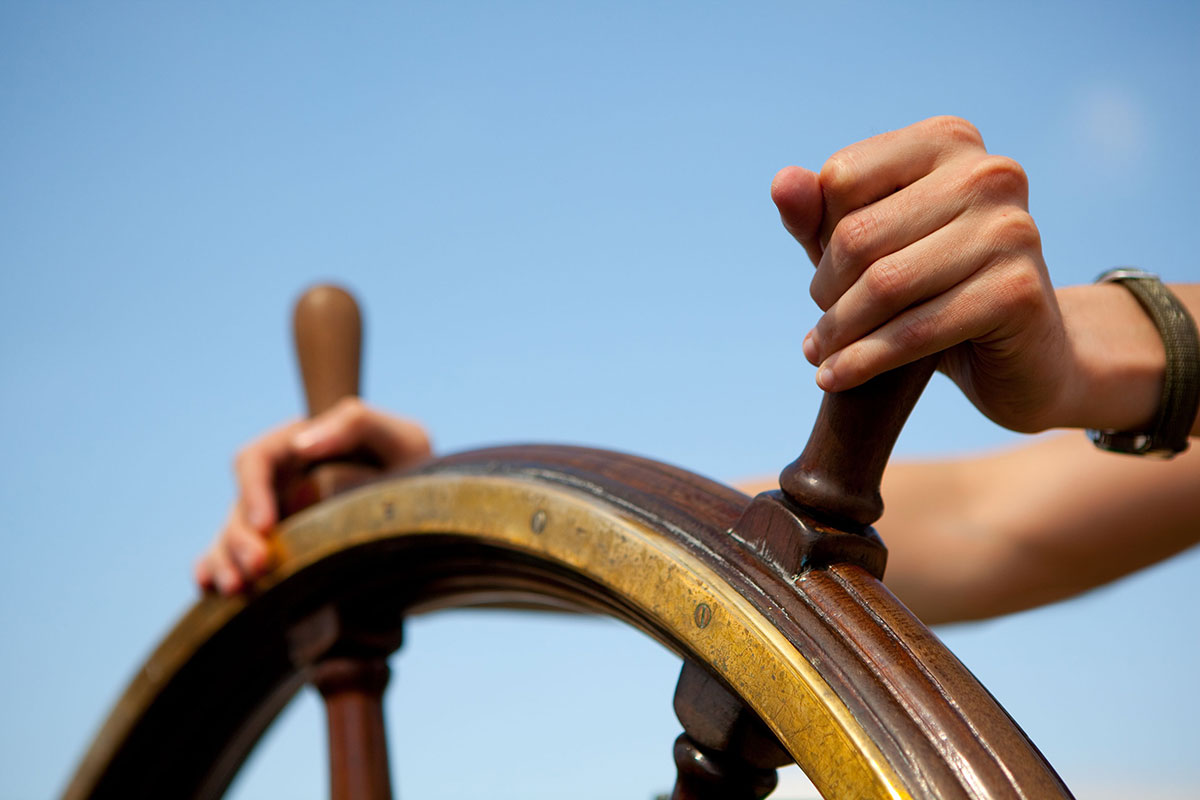 A few months later, I found myself living on Guadaloupe, an island in the French Antilles. The New York company I worked for went through a major downsizing, which happened frequently at the time. I was between jobs, so off I went with my roommate for a quick vacation to Club Med before starting to look for a new job. Being an inveterate shopper, I became friendly with the club's boutique staff. After our week's stay, the manager offered me a job as La Vendeuse de La Boutique — to work in the Club's boutique and to be a G.O. (Gentile Organisateur). It was a gig that entailed being an ambassador of the Club Med spirit, so I was delighted with the offer. "Why not?" I thought. "I can live on a tropical island for 6 months, then go back to New York and find a job…and get paid in the meantime!" I told my roommate I would not be retuning to New York with her. As often as possible, I was sailing out to sea on the 62-foot Club Med yacht, taking snorkeling and diving lessons. No surprise — the instructors made up the handsomest team in the Club!
I quickly discovered that the Club Med lifestyle offered a lot, including a chance to grow in the organization, make friends from all over the world, learn new skills and become fluent in French. I was offered a job the next season as the boutique manager at the Cairo, Egypt Club Med, and I jumped at the chance. After all, when would I ever get another opprotunity to see the Great Pyramids of Giza? I called my roommate and said I wouldn't be back for another 6 months. Before I knew it, I was on a flight to Paris for a few days' orientation, then off to Cairo. As we flew in to Cairo International Airport, the view of the pyramids took my breath away. As soon as I could get time off, I was on my way to the Valley Of The Kings to tour the tomb of Tutankhamun and the Temple of Nefertiti. My accommodations? The Club Med Felucca, a sailing yacht used for excursions on the Nile River. After a day of exploring tombs and temple sites, I was lulled to sleep by the waters of the Nile lapping right outside the porthole.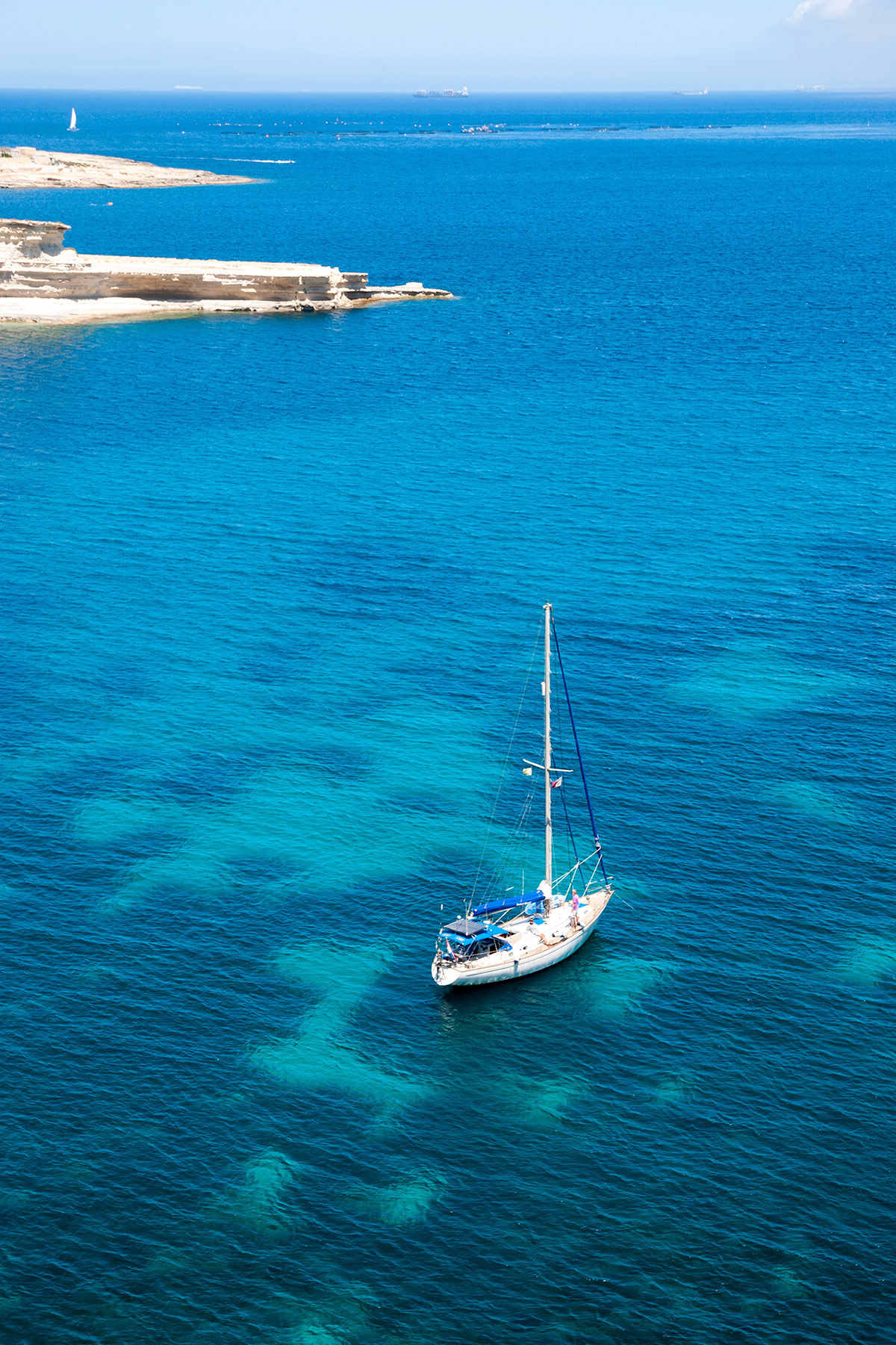 After a season in Cairo, I moved to Paris. An American friend who lived there invited me to join her, some friends from California, and a friend from Antibes who owned a yacht to sail around the Greek Islands with them. We flew to the island of Kos to rendezvous with the yacht and the crew, who had already outfitted it for our cruise. The yacht had been custom-built in Bodrum, Turkey, famous for constructing wooden sailing yachts, the best in their class. This 62-footer looked exactly like the Regina in the Bond movie Skyfall. In the movie, the ship, under full sail, is filmed from a helicopter in stunning overhead shots, and Daniel Craig and Bond girl Berenice Marlohe share some hot scenes in its interiors. Though our cruise was decidedly tamer, we spent an idyllic month sailing in the southern Aegean Sea, winding our way through the Dodecanese and Cyclades Islands. We docked at islands for a day or two, went diving every day, ate fresh grilled fish and octopus for dinner, and explored interesting sites on Lesbos, Simi, Santorini and many other small islands.
I lived in Paris for the next 6 months, and then returned to New York. My roommate, now used to living alone, found a new apartment. I landed a plum job as an International Marketing Manger, which would frequently take me to Canada, Mexico and Europe. But on my first vacation, I was off on a sailing trip with some friends on a 46-foot yacht, a comfy size to cruise the British Virgin Islands. One of our ports of call was Necker Island, a private island owned by Sir Richard Branson — who just happened to be on the island — and I got to meet him.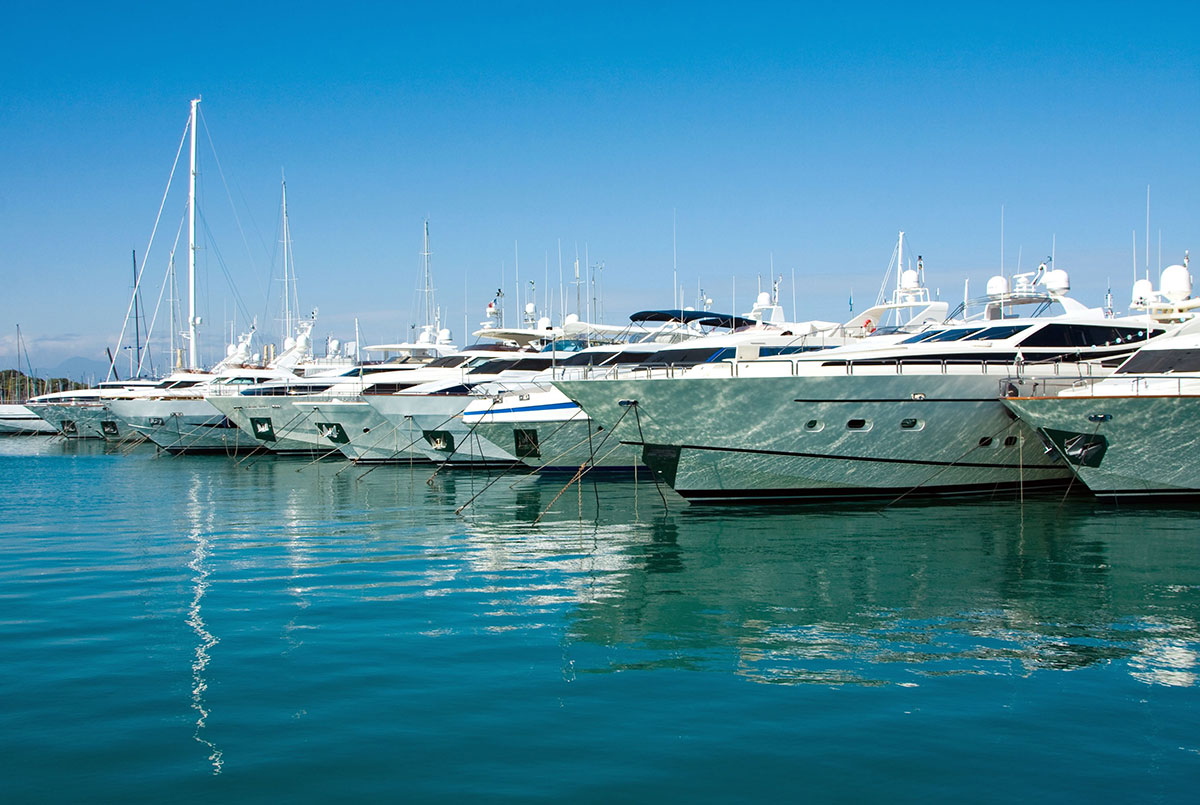 A few years later, I had married and moved to Miami. We were often invited by friends to go sailing off Coconut Grove and Key Biscayne, and spent one beautiful New Year's Eve on our friends' yacht watching the fireworks at Bayside. Though I went to MIBS, FLIBS and even the Palm Beach International Boat Show every year, I no longer lusted after the superyachts. I knew how much time, money and work it takes to own one. But that all changed when my husband, a real estate developer, was hired by the President of Mexico to build a hotel on land he owned in Riviera Maya. The day he cinched the deal, he came home and announced that he had accepted a 62-foot yacht in lieu of cash as an upfront payment. In spite of my initial reaction, we learned to love the Kyalami, a gorgeous 62-foot sailing yacht. It had nine sails and it took a crew of four to put it under full sail. It had been built in Australia, and had beautiful Balinese woodcarvings throughout. It slept 8, had a full dining salon that seated 12, and even had a small fireplace! We celebrated Thanksgiving dinner that year with a cozy fire, sailing off the coast of Miami Beach with our closest friends. I'll never forget the day we sailed into Government Cut, and one of our tipsy guests mooned all of the patrons at Smith & Wollensky to thunderous applause.
Eventually, we sold the yacht to an Italian tour group, which planned to use it for sailing excursions in the Mediterranean. Not long after, in the middle of the night, my husband got a call from the Coast Guard. "Sir, we're getting an emergency beacon from your boat, the Kyalami, registered in your name. It went down in a hurricane off the coast of Bermuda. But we managed to save everyone aboard." There's no limit to the surprises one encounters at sea while yachting from one glorious destination to the next. I, for one, can't wait until my next port of call beckons.