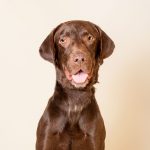 WRIGLEY
An active young pup perfect for the athletically inclined Miamian, Wrigley is the ultimate personal trainer that will help you keep off the extra lb's while adding a little love to your life. As enthusiastic about his tennis ball as he is about lovingly snuggling up at night, Wrigley is an A+ Labrador with all the noble characteristics of his loyal breed; LRROF.org.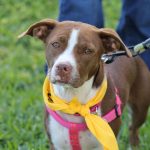 CALI
A tender, two-toned Dachshund Mix eager to fill a home with love, Cali, pictured here, and her sister Abby, were abandoned as a pair and would prefer to be rehomed together. You'd hardly believe these perfect little pups are only a year old! Ideal for a family looking to add a couple of fun-loving young ladies to their homestead; 100PlusAbandonedDogsOfEvergladesFlorida.com.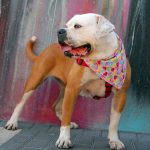 VIOLET
A purebred Shortcoat Bulldog, one look at this pup's smiling face and all your worries and wants will melt away. A communal canine happiest when surrounded by people and pooches she loves, Violet's affable talents are wasted when locked up in a shelter. If you're eager to add a dog that loves nothing more than to give love, she's it; Paws4You.org.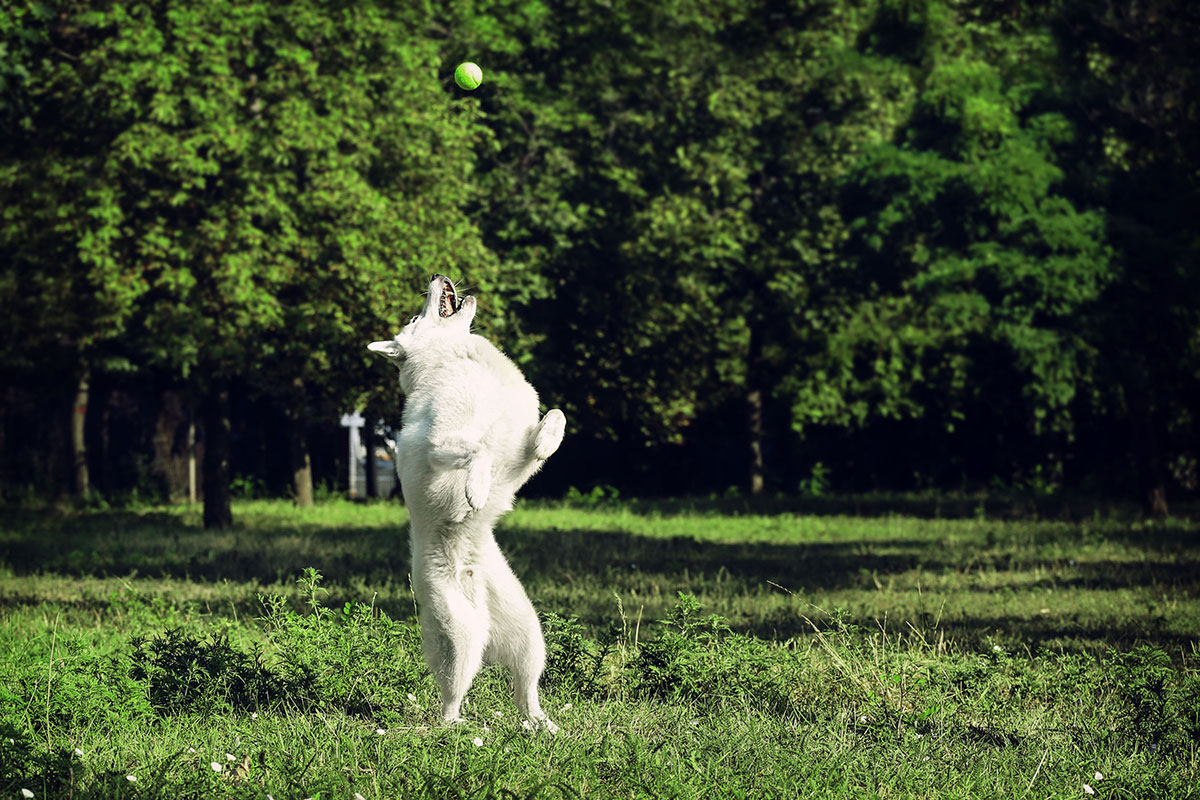 GO GET IT!
Contrary to the popular belief that only retrievers can fetch, I'm here to tell you that any dog can learn this age-old pastime. All it takes is the right set-up and a little patience. First, get a tennis ball that you can cut a large slit in. You'll use the slit to insert a piece of hot dog (it has to be really worth it!) that only you can shake out. Next, let your dog see you put the hotdog inside, before putting the ball down for him to sniff and interact with. As soon as your dog shows any interest in the ball, you should praise him and give him the treat. By showing your pooch that only you can get the treat out, you're giving him incentive to bring the ball to you. Continue to reward any interaction your dog has with the ball. As his interest in the ball grows, it's likely he may get excited and try to pick it up. This is the moment you've been waiting for! Offer bonus treats for a job well done. Once he's picking up the ball, you should add the command "Bring it" anytime he has it in his mouth. Once it's clear he understands how to pick up the ball and let you take it from his mouth, you can start placing it farther and farther away from you. With enough practice in a low-distraction environment, you'll soon be able to throw the ball a short distance and eventually play fetch!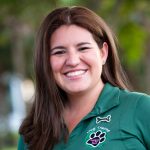 ABOUT THE AUTHOR
› Dee Hoult is the CEO of Applause Your Paws, South Florida's largest privately owned pet dog training company, and Miami's leading user-rated dog-training company on Yelp.com.