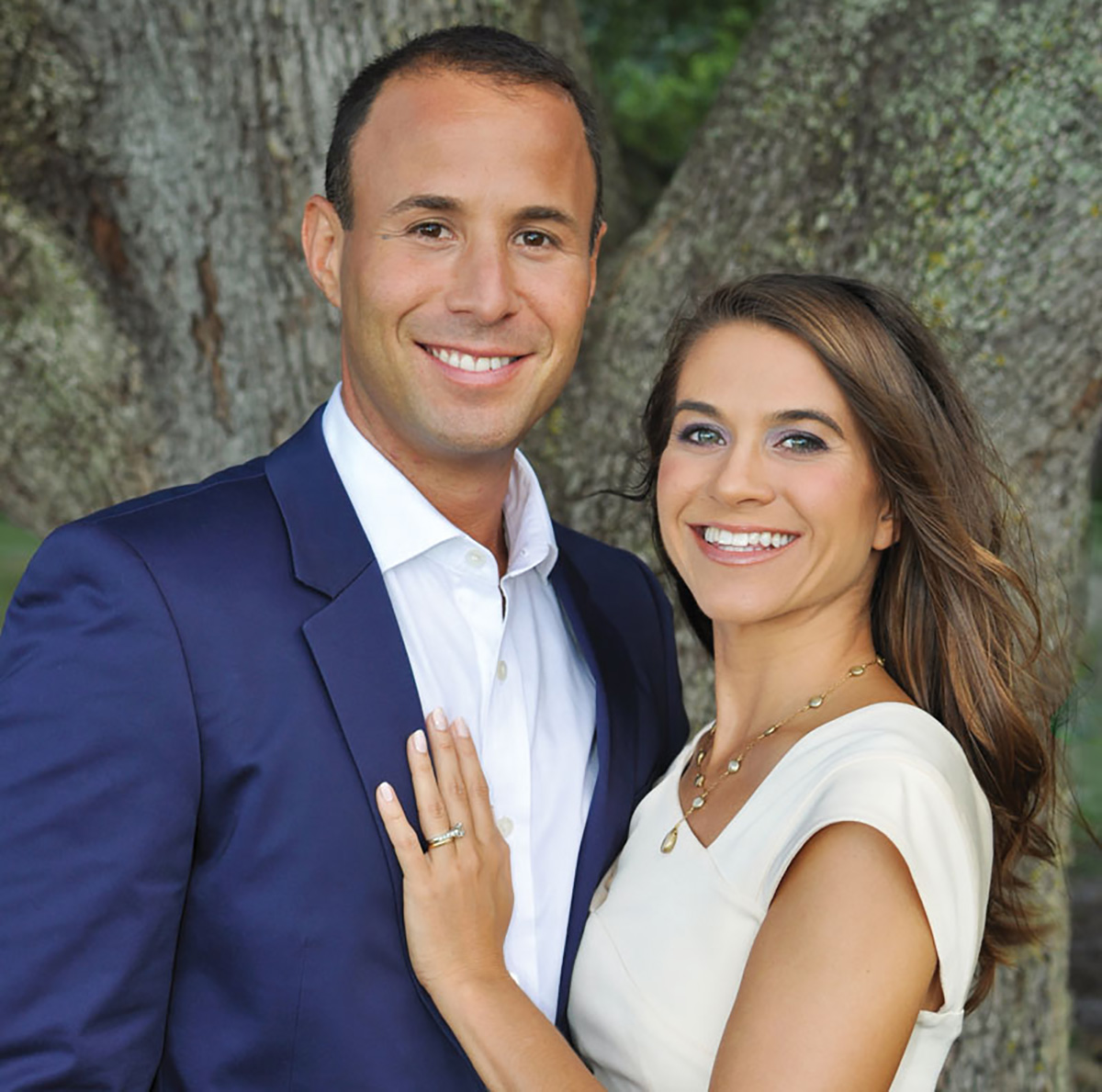 When Chana & Michael Rosenfeld are leading classes through their T.R.U.E. Love Academy, they sometimes share the story of how they met. "Sometimes we find ourselves going on and on staring into each other's eyes as the class stares at us like they're watching a chick-flick or romantic comedy," Michael admits. "We just can't help it!"
Although the flame of love is obviously still burning brightly for the couple, they don't write off their success as a stroke of luck. They're the first to say that achieving your romantic dreams isn't a matter of mere chance — there are specific tricks, tips and techniques you can apply to make it happen.
And at T.R.U.E. Love Academy, the pair happily share them with the world. However, of course, a successful love isn't their only qualification for the work. Michael has spent years offering life-coaching services to business leaders, athletes and organizations and he's also a motivational speaker and Naam Yoga therapist. Meanwhile, Chana is the author of Make Love Happen, an e-book packed with knowledge for women including powerful tools that will help them achieve romantic goals. "The healthiest and happiest relationships have authenticity, vulnerability, trust and passion as main ingredients," says Chana. "We assist our clients in developing tools to create meaningful and healthy relationships that enhance the quality of their life and positively impact society."
What's more, the firm offers a range of relationship services — from individual coaching sessions to group workshops and classes. Their most popular offering? The Ready For Love Bootcamp, an 8-week interactive course designed to help boost self-esteem, preparing people to take their possibilities in love to the next level. In fact, that particular program has been so popular, The Rosenfelds plan to create an online version, making it available to people around the world.
Additionally, other plans include a new book and CD as well as a wide range of social events that will provide their clients with a casual, fun setting to come out and meet each other. "Our past struggles in relationships have brought us to this moment for the specific purpose of sharing these lessons," says Chana. "Inspired by our own relationship, we decided to share the tools we have learned so others can experience what 'T.R.U.E.' love is all about."
To find out more about T.R.U.E. Love Academy or for a consultation, call 305.528.0747 or visit TRUELoveAcademy.org.