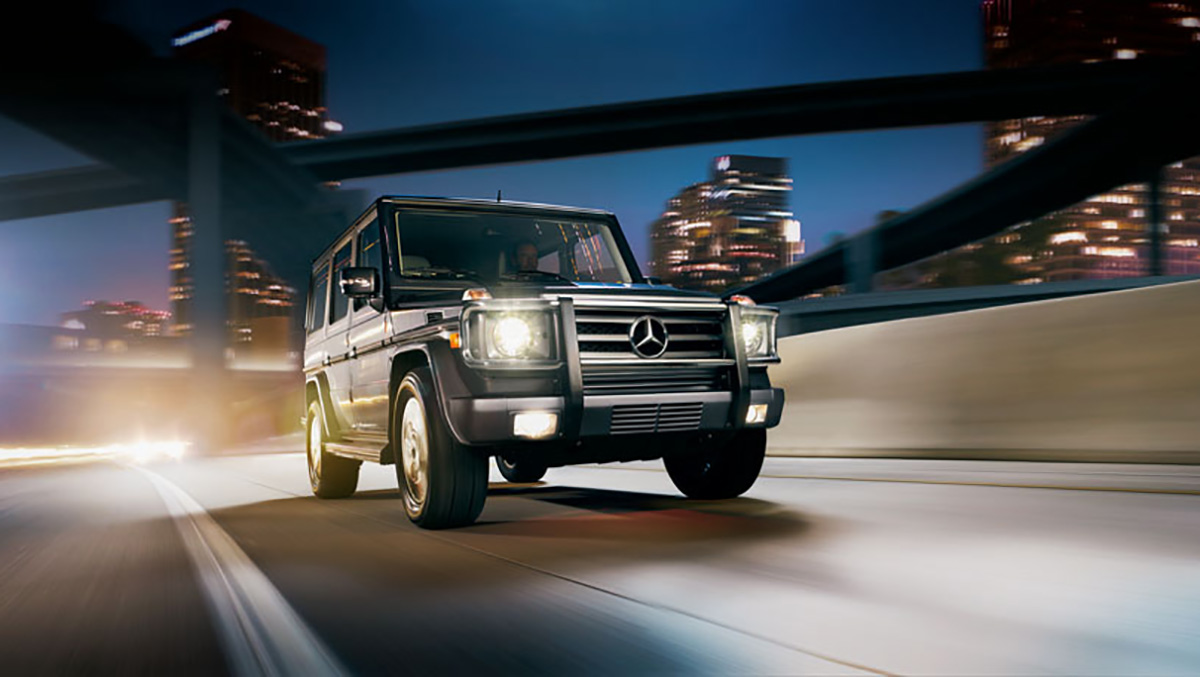 Mercedes-Benz G Wagon 550
Price: Starting @ $113,000
Where to get it: Mercedes-Benz of Coral Gables; 300 Almeria Ave.; Coral Gables; 305.445.8593; MBCoralGables.com
One test drive is all it takes to understand why the G Wagon has long been the favorite of folks who can afford any means of transport. For many years, access to a G Wagon was extremely limited in the U.S., but Mercedes-Benz of Coral Gables can put you behind the wheel of this limited production vehicle that is credited with creating the SUV category 34 years ago. The classic style remains intact, with 5 huge doors opening onto a cavernous interior. However, the interior reveals a constantly evolving focus on creature comforts, such as the voice-activated, Bluetooth-capable phone, 750-watt, 10 GB Harmon Kardon surround sound system linked to a Sirius XM traffic, navigation and weather receiver with a 10GB Music Register, plus ample use of hand-fitted leather and wood. The uber-torquey V8 is linked to a transmission featuring a trio of sequentially lockable differentials. In plain English, that means it can go pretty much up and over whatever you point it at. The only downside to the G Wagon? You'll soon find yourself viewing other vehicles as speed bumps.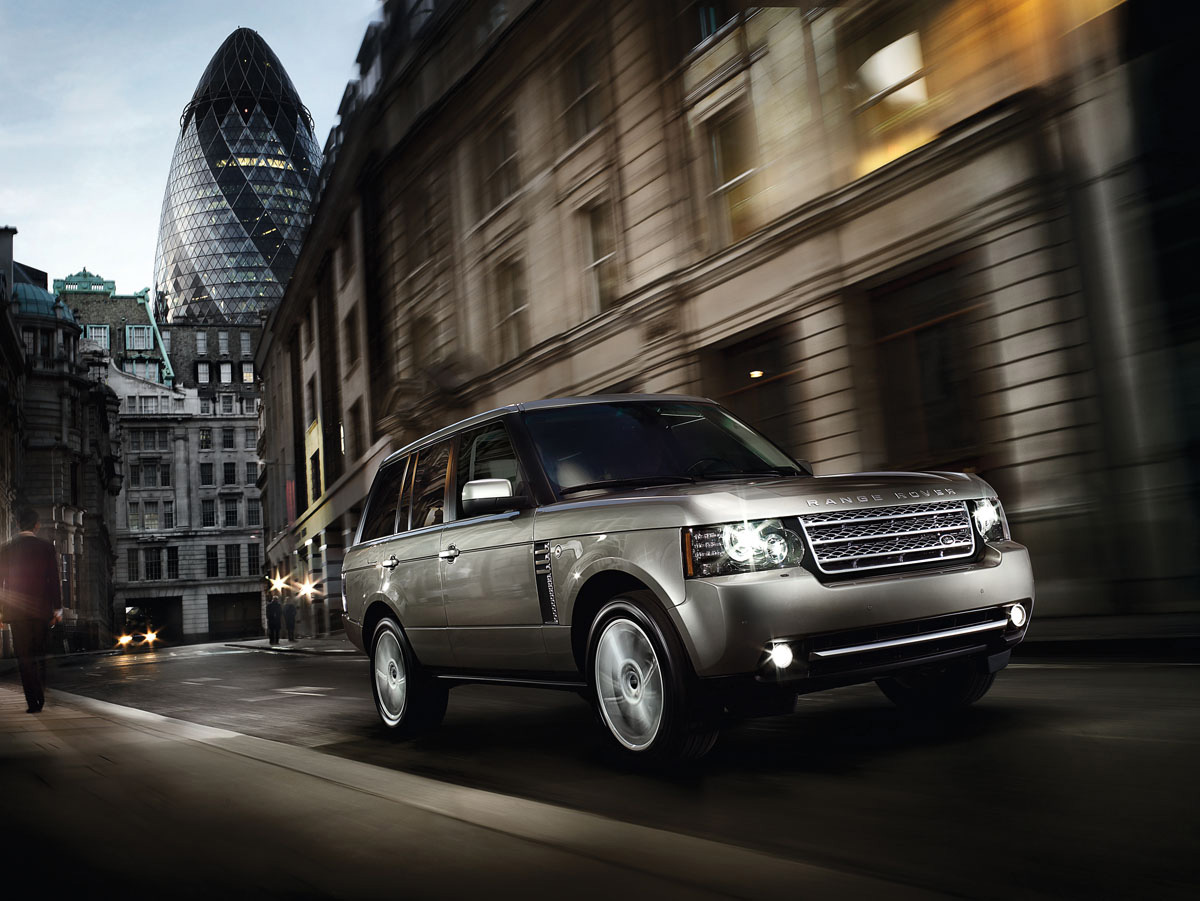 Range Rover Supercharged
Price: Starting @ $95,670
Where to get it: LandRover.com
The top-rated BBC show Top Gear features an eye-popping array of supercars hurtling over racetracks every week at speeds that would curl Mario Andretti's hair. What do they use to film these cars? A Range Rover Supercharged. The 510 hp engine burbles like a racecar every time you blip the throttle, nimbly taking you through corners like a snake and from 0-60 in a mere 5.9 seconds, all the way to 140…if you dare. It definitely delivers on the "utility" in SUV, with a towing capacity of 7,700 pounds and enough cargo room for a golf foursome, an entire scout troop off on a weekend camping adventure or all the components needed to build that treehouse you've always wanted. It may be a cousin to the rugged, no-nonsense Land Rover, but the Range Rover Supercharged is very high-tech, as evidenced by the 12.3-inch Thin Film Transistor LCD virtual instrument panel that would be at home on a Harrier Jump Jet. Got lots of stuff (or people) you want to move quickly? This is your answer.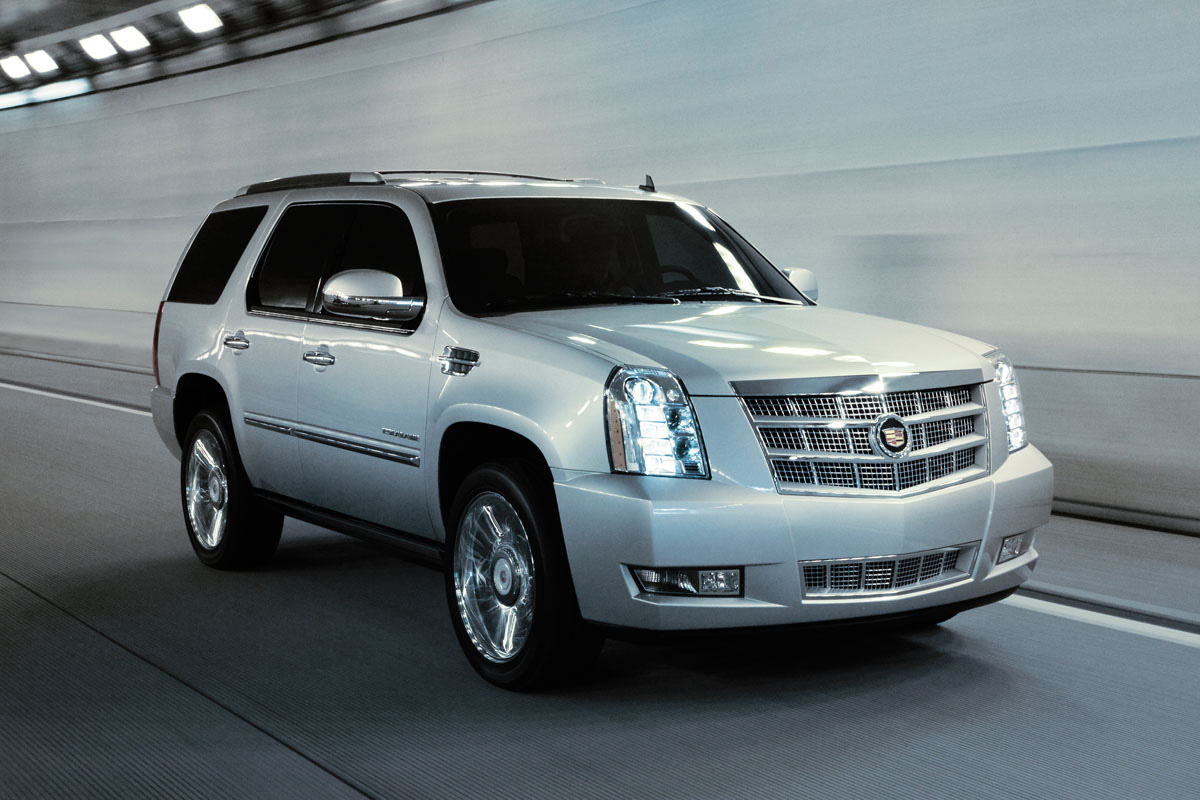 Cadillac Escalade Platinum
Price: Starting @ $80,940
Where to get it: Cadillac.com
The heated/cooled cupholders that can be set to heat or chill your beverages are among the first clues that the Platinum Edition Escalade is an ultra-posh means of transporting you and 7 others in magnificent style. There's a good reason so many Escalades are used to whisk VIPs around town; it's a lot more than simply the commanding presence this vehicle has even when idling curbside. The interior closely resembles the cabin of a Gulfstream 5, there's ample room for a week's worth of gear, a 400 hp engine with a towing capacity of 8,300 pounds allows you to trailer a 30-foot boat effortlessly and the doors close with the authority of a bank vault. While underway, the Escalade's unique Magnetic Ride Suspension constantly monitors the road, reacting instantly to adjust the magnetic field controlling minute iron particles suspended in a synthetic fluid in order to ensure a ride that makes the word "smooth" seem completely inadequate. Your passengers would be impressed if you could drag their attention away from the dual 7-inch DVD screens with full 5.1, 10-speaker sound.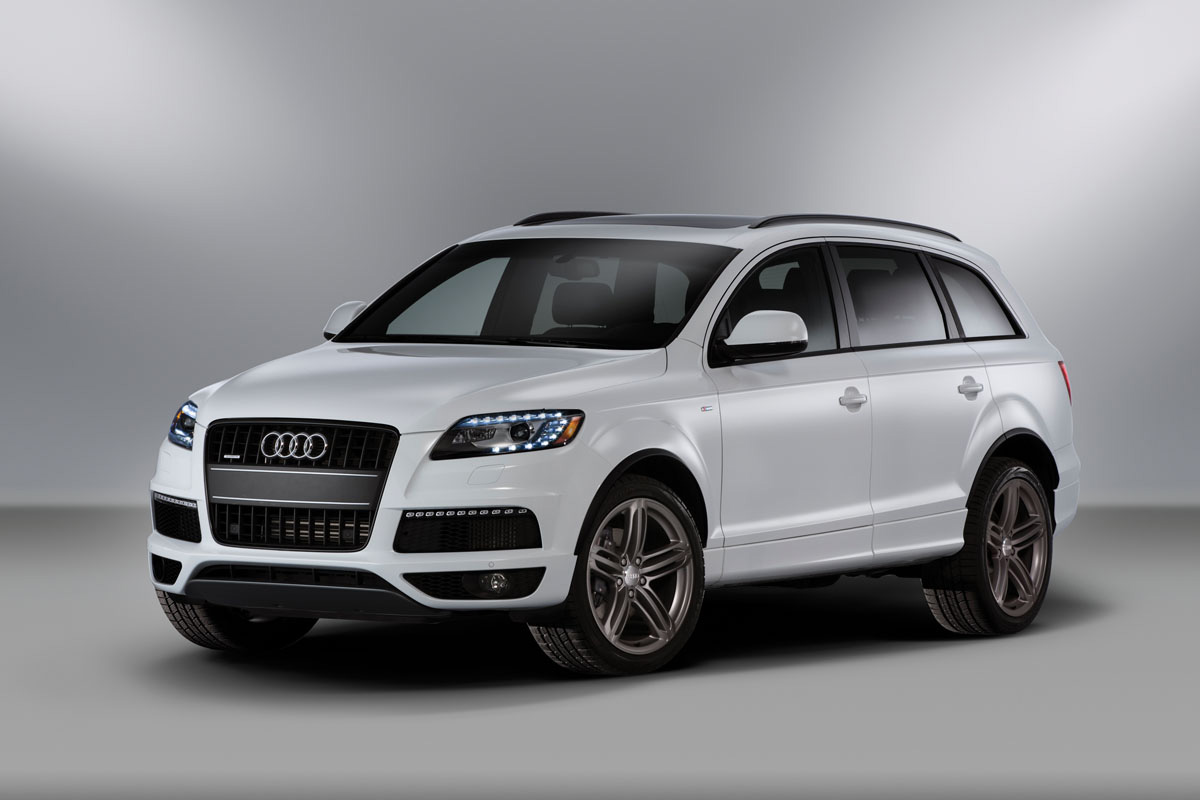 Audi Q7 Prestige
Price: Starting @ $64,550
Where to get it: AudiUSA.com
Audi's Q7 is, like all Audis, is sleek, stylish and at home in any environment. To make a great SUV a superlative SUV, the Prestige package goes beyond the Premium features (3 rows of plush leather seating, a 14-speaker Bose surround-sound audio system, a comprehensive navigation system, rear view backup camera) with standout attributes that include Xeon headlights that turn up to 15 degrees in concert with the wheels to light the actual path traveled; Audi Side Assist, a "radar" system to alert you to cars in your blind spots; ventilated front seats that whisk a refreshing breeze; and a heated steering wheel that will have you rejoicing when the temperature drops. Another nice plus to the Prestige package is the extra power…an additional 53 hp over the base model, for a total of 333 hp. The advanced keyless system lets you control that power without needing to remove the key from your pocket. As soon as you are in close proximity to the Q7, the locks open and the Starter button is activated.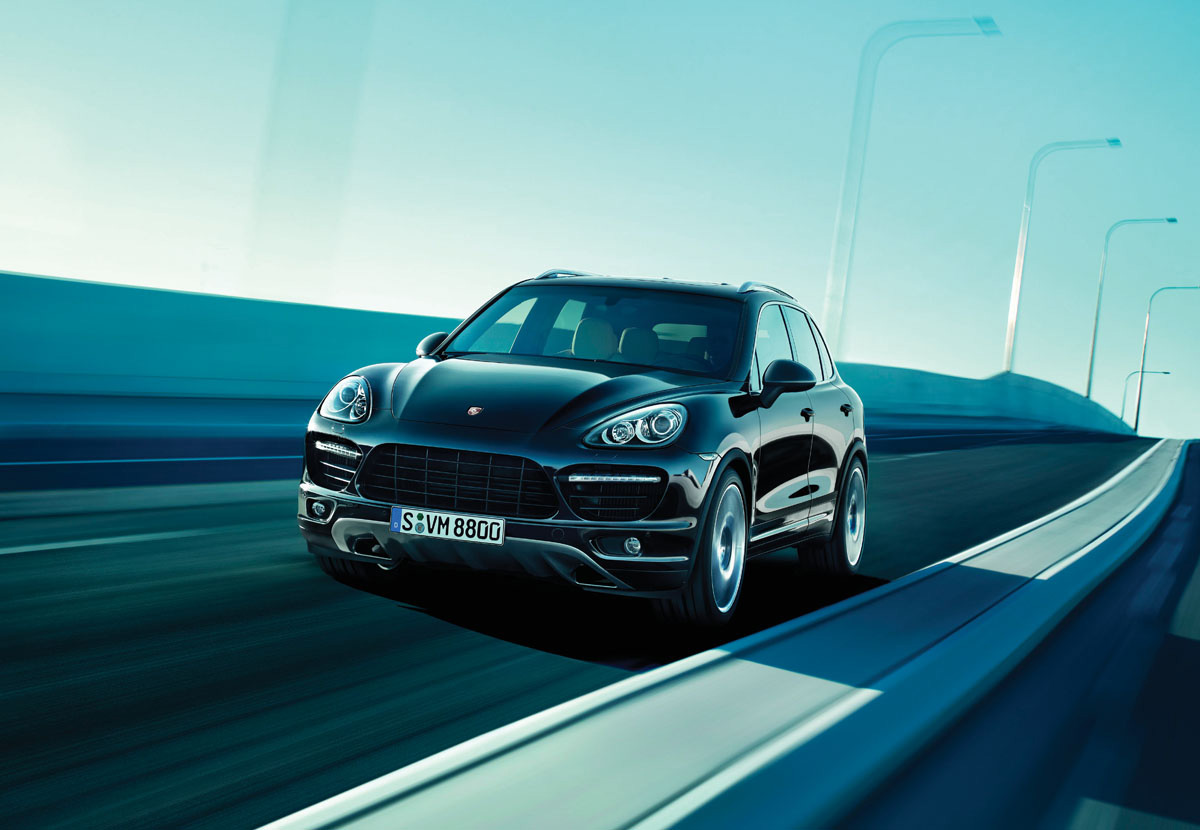 Porsche Cayenne Turbo
Price: Starting @ $108,750
Where to get it: Porsche.com
Because it's a turbocharged Porsche, this Cayenne clings to the twistiest roads like a gecko thanks to its all-wheel-drive system…plus, it's blindingly fast. An 8-speed transmission and 500 hp engine — more powerful than the engine in a standard 911 — propel it to 170+ mph faster than you can say "How'd we end up in Orlando again when we just left Miami?" Yet it's also extremely off-road capable since Cayennes have conquered terrain ranging from the deserts of Africa to the frozen steppes of Russia, all while affording unparalleled comfort. You probably won't enter yours in the Dakar Challenge, but it's nice to know you could, and you'd probably win. If you do, your passengers will enjoy the 14-speaker Burmester surround-sound system linked to a 6-disc DVD player and a total of 5 12v outlets to guarantee no more cries of "Are we there yet?" No one will want to get out of this beautiful beast, and you'll find yourself taking the long way home.