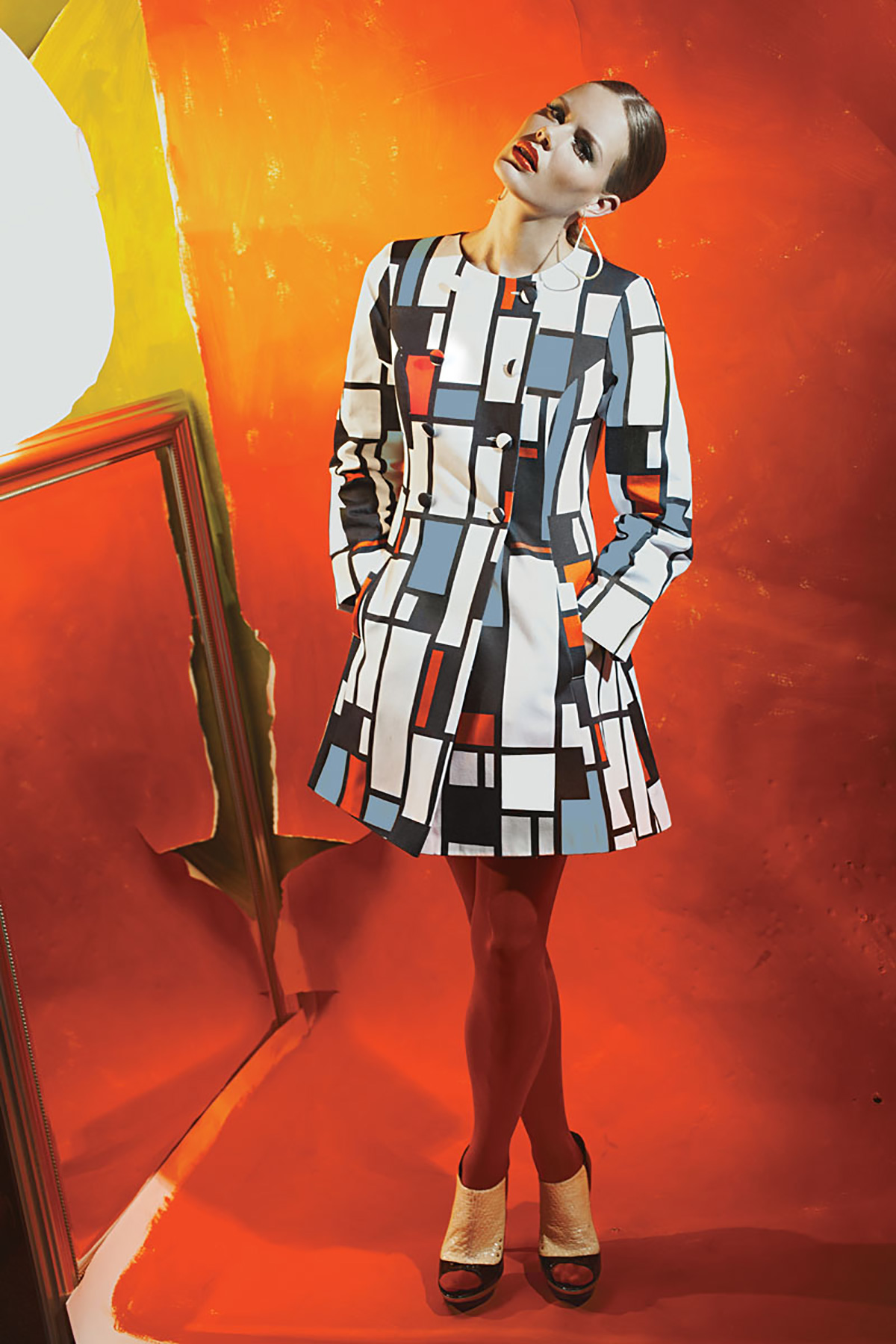 This is truly the fashion of the future: Rainbow Winters' Interactive Wearable Design. In retro-mod designs inspired by the iconic artists of the '60s and '70s, Winters' 2011 pieces glow, change color and animate based on the intensity of UV light they're exposed to. But don't think high-tech means stiff and uncomfortable; RainbowWinters.com.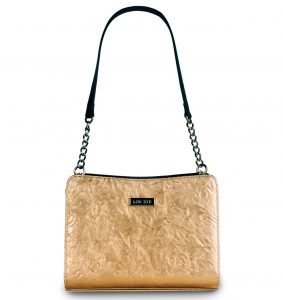 Switch Up
So many cute bags, so little time — what's a girl to do when she's got to dump out everything in her purse every time she wants a new look? She gets a Miche, that's what. With Miche, you buy your basic bag and then insert it into an ever-changing variety of shells. It makes changing your handbag as easy as swapping a pair of shoes. Handles are easily swappable as well, and if you don't see the shell you like, fear not: Miche will custom-make one for you; MicheBag.com.
Bad Medicine
Isn't it ironic? No, not the annoying Alanis Morrisette song. The fact that you spend oodles of cash on products meant to make you look gorgeous that may very well be poisoning you. After all, contrary to what Alanis tells us, sick is not pretty. Before you start slathering it on your skin, check your labels for these nasty interlopers.
• Formaldehyde: You remember this from high school anatomy, right? It preserves things in jars, and is also used in some hairdyes and lash adhesives. It's nasty stuff that can weaken your immune system and possibly cause cancer.
• Nanoparticles: Sounds high-tech, right? Research also shows they could damage your brain cells. These are a popular ingredient in sunscreens, so opt for brands with less of the bad stuff.
• Parabens: These puppies are everywhere. They increase the shelf life of beauty products, which is why they're so popular. They've also been shown to decrease sperm count and, though the research is still preliminary, might be linked to breast cancer.
• Mercury: You know you're supposed to avoid it in seafood. But it also might be lurking in your mascara. Labeled "thimerosol," this ingredient can damage brain function. We're not sure how it might get from your lashes to your brain, but who wants to roll those dice?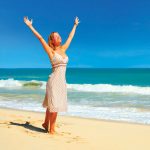 Frederica Marrero is a career esthetician with over 20 years of experience in the fields of beauty and skincare. She designs custom makeup looks for clients and helps them solve problem skin issues they may face throughout their daily lives.
Red Hot
Going crimson with your wardrobe can be quite an intimidating experiment…and for good reason. A little red is hot, but too much red can be a total eyesore. Bring a little bold into your look with these classy options in shades of red.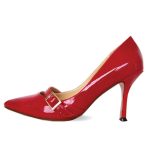 Flashy Feet
Footwear is a great place to go red, adding a bit of flirty fun to otherwise conservative outfits without overwhelming. Check out these Jimmy Choo patent leather pumps with super-cute buckle detail; JimmyChoo.com.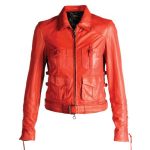 Outer Limit
Put your red on the outside, and you'll be able to shed it if you decide to pull a fashion wimp-out. Or just look ridiculously fabulous anytime you walk down the street. Try this leather Lasky jacket from Diesel; Diesel.com.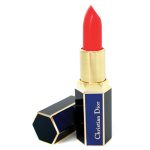 Pucker Up
The best way to wear your red is, of course, the option that lets you share it: on your lips. Go bold with a Camaro Cherry or try this more playful, orange-nuanced Graffiti Red from Dior; Dior.com.