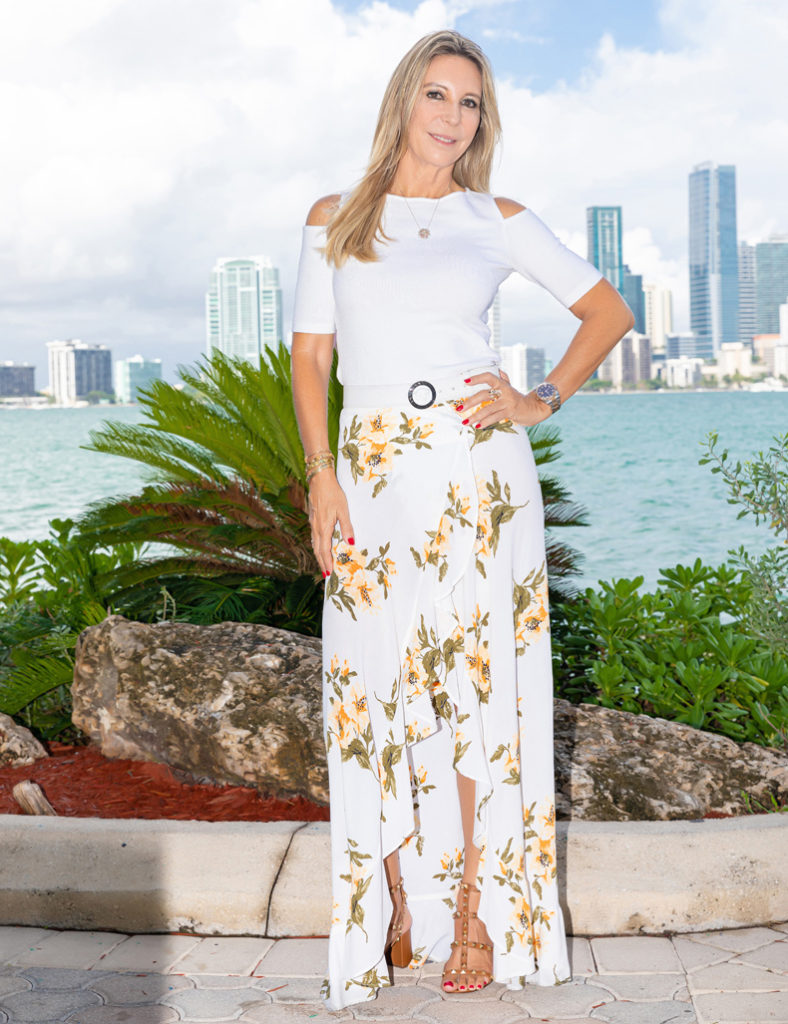 Giulietta Ulloa
Berkshire Hathaway HomeServices EWM Realty
305.710.6620
Giulietta@Ulloa.com
GiuliettaUlloa.com
"I truly have the most magnificent city to work in and the most incredible company to work alongside. I constantly challenge myself to innovate my business through technology and up-to-date information on the latest market trends."
When Giulietta Ulloa moved to Miami, she opted to set roots in Key Biscayne because of the lifestyle she envisioned. After 23 years living, working and raising her children on the island, she still believes it's a paradise like none other. "I've always enjoyed the real estate industry, ever since I began professionally when I moved to Miami back in 1996." She credits her ongoing success to the fact that she always makes herself available, answers all requests and tries to go the extra mile. She and her team believe it's essential to truly get to know their clients, to make sure they have a full and solid understanding of their every need and wish. She loves to educate her clients on the ins-and-outs of every neighborhood and the health of the housing market and inventory, always striving to ensure the home-buying experience and selling process is as stress-free and enjoyable as possible. "It's more than just closing a deal and walking away," she says. "I try to build a strong, long-lasting personal and professional relationship with everyone I meet. When working with new clients, I truly enjoy showing them the quality of life that Miami and Key Biscayne offer."
Motivation: "My main driving factor is loving the gratifying effect that I get when a client finds their dream home. I always strive to achieve the best price for a seller's properties in any given market.
Flying High: "For a while in my twenties, I was an International Flight Attendant because I wanted to travel to exotic places and learn about people and their cultures!"
Free Time: "I love living in Key Biscayne because it allows me to maintain an active lifestyle where I can participate in sports, dancing and swimming. I also enjoy reading historical novels."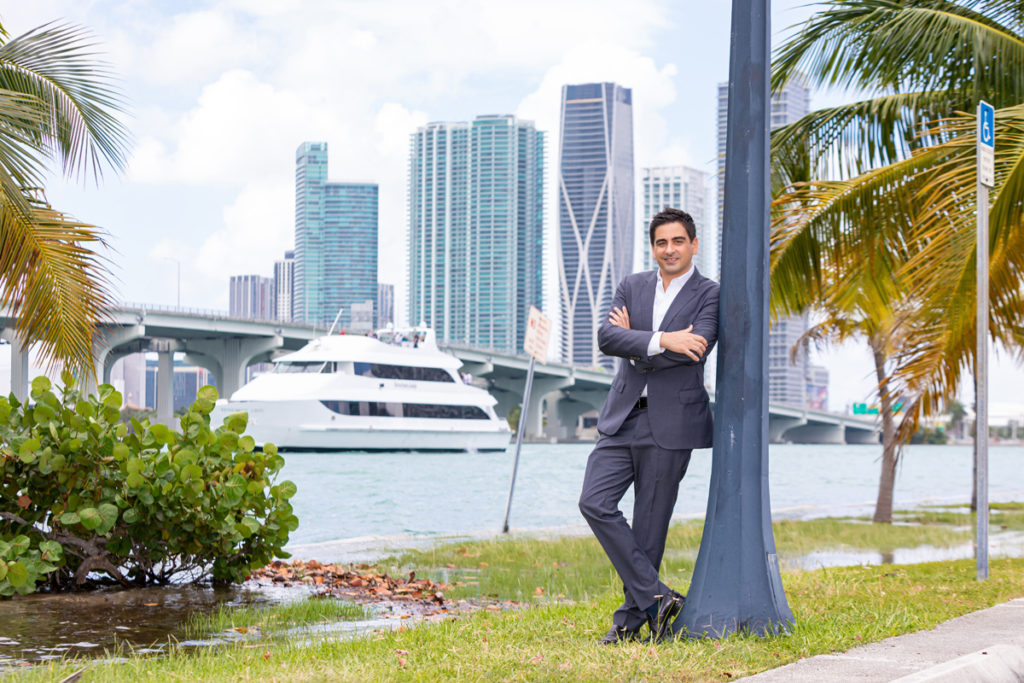 Christopher Robert Suarez
CMC Group
305.915.9471
CSuarez@BrickellFlatiron.com
CMCGroupMiami.com
"I've worked with some of the most experienced and accomplished professionals in the industry from whom I've gained invaluable insights and work ethic."
Christopher Robert Suarez has been living and working in Brickell for the last 11 years and wouldn't have it any other way. "Not only is it one of the most walkable areas in Miami, but the neighborhood has truly evolved to widen its offerings and appeal," he says. "It used to be challenging to live here with a family. Today, you see more services and amenities catering to young families." Over the years, he has worked with some of Miami's most prominent developers: Jorge Perez, Edgardo Defortuna and now Ugo Colombo. "Those experiences have given me incredible motivation and fueled my ambition," he says. "I take calculated risks when I have to and always show up, stay focused, and am prepared." Outside of the office, he's a total foodie. "I enjoy great cuisine and sharing that experience with my family and friends — I also cook often and host dinner parties," he says. "My brother Kiko has a segment on TV, where he visits and reviews restaurants and sometimes he lets me tag along!"
Proud Papa: "I just became a dad to a beautiful daughter named Lia. Becoming a father is something that was always a goal of mine because I'm very family-oriented."
Sterling Reputation: "Word-of-mouth testimonials go further than any promotion or marketing strategy. People speaking highly of you and recommending you means always doing what's right even if it doesn't align with a sale."
Beyond Zillow: "You can get all the data and stats, but an intrinsic part of making the decision to sell or buy lies within certain intangibles that can't be easily captured in an algorithm: honesty, integrity and human connection. I believe my forthright and personal approach sets me apart."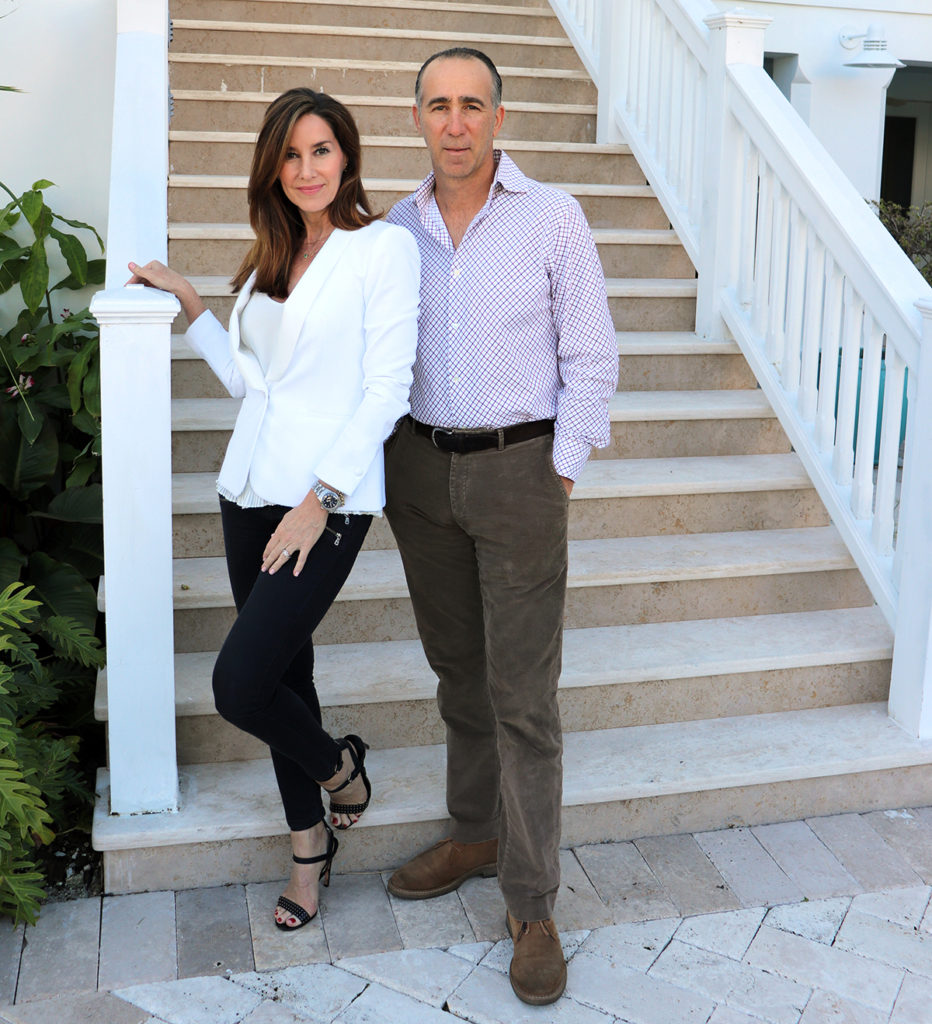 Daniel Gaviria & Ana Somarriba
Great Properties International Realty
305.582.4800; 305.215.1686
DanielGGaviria@Hotmail.com; SomarribaAna@Hotmail.com DanielGaviriaRealEstate.com; GreatPropertiesIntl.com
"We have met the most wonderful people in my profession. Very few other careers allow you to get to know people and their families so closely."
Great Properties International's Daniel Gaviria & Ana Somarriba attribute their success to the fact that they have almost 50 years of combined experience in the real estate profession. They have built a strong reputation as being honest and transparent in their dealings, which has led to them to become the largest independent real estate brokerage in Key Biscayne. "We have an amazing group of agents working with us who support and cooperate with each other," says Gaviria, who got into real estate after having passed the Series 7 and then realizing that he enjoyed real estate brokering much more. "I like the personal interactions best," he says. He happened to have arrived in Key Biscayne with his family in 1980. They loved the beaches and nature that the area offered and decided to stay. Somarriba has lived in Key Biscayne and Miami for over 40 years and grew up as a Key Rat. "It was a simple time when everyone on the Key knew everyone else and kids had a lot of freedom to run around safely, much as they do today," she says. She got into Real Estate after having worked in printing and marketing right out of college. What attracted her was having the flexibility to work independently and not be tied down by office hours. "This is a challenging and exciting career," concludes Gaviria. "Every transaction is a learning experience."
The Challenges: "The Miami and Key Biscayne real estate markets are highly dependent on foreign buyers. Political unrest and instability, fluctuations in the value of foreign currency versus the dollar, and even changes in immigration policies all affect how buyers and sellers react."
Ana Gives Back: "I've been involved as a Director of Escuela Pan y Amor in Managua for over 15 years. We hold several fundraising events a year for this wonderful school for very needy children."
Daniel's Contribution: "I'm always happy to participate in several golf tournaments each year that serve as fundraisers for deserving causes."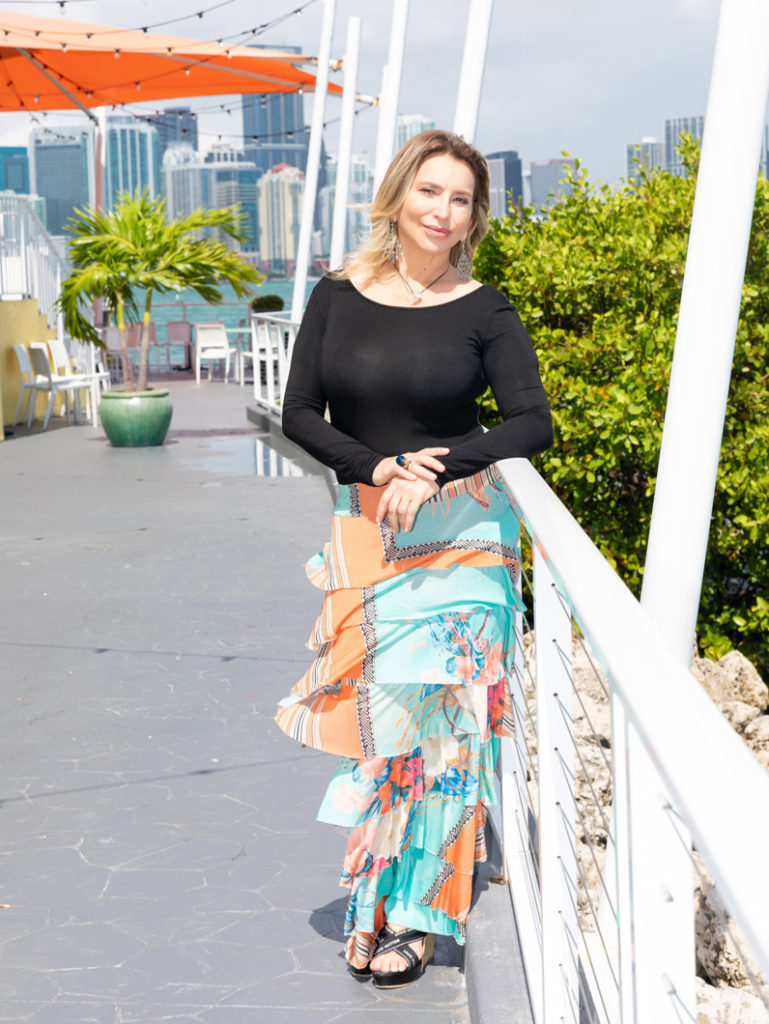 Kitty De Melo
Prize Group, LLC
786.970.4137
KittyDeMelo@me.com
KittyDeMelo.com
"Two of my main goals in life and business are focus and simplicity. I work very hard to keep things simple. We all want to have one thing : peace of mind!"
Kitty De Melo once sold a half-million dollar property without even meeting the buyer personally. The buyer called her and proceeded to purchase the property that she had suggested without even getting acquainted with said property. "I finally met him personally a couple years after, when he decided to come to Miami and spend a couple of days at his new vacation home," she says. "In the end, he was extremely content with the property, and its value tripled in the span of 5 years." She chose Miami to live in because of the opportunities for growth that the Village of Key Biscayne and Brickell offered. She is pleased to see as the years go by how Brickell is growing exponentially via investors from around the globe. When not closing real estate deals, she volunteers for several organizations. One of them searches for missing kids and young adults. "Our President and P.I. Joel Carrillo specializes in finding missing people as well in sex trafficking. He has helped many families and knows that nothing causes more anguish than a missing child, so I try to help the cause as much as I can."
Memorable Sale: "I was very happy to represent both sides in the negotiations between Tony & Guy and Studio-D in Mary Brickell Village. All parties were completely satisfied."
Prior Career: "Before real estate, I was in the health and exercise field in Key Biscayne. My fitness guru was Dr. Kenneth H. Cooper, the father of aerobics."
We Never Knew: "I grew up in a Catholic boarding school and in my teens, I thought I was on track to become a nun — can you believe it?!"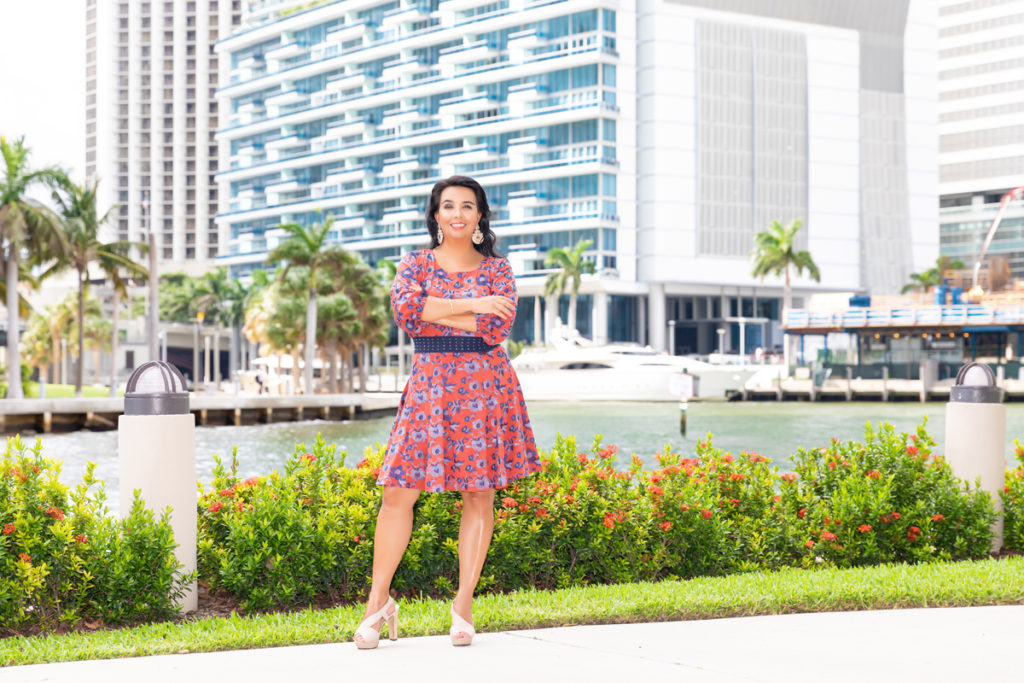 Monica Arboleda
Xcellence Realty
305.984.7373
MonicaArboleda_Realtor@Gmail.com
@MonicaArboleda_Realtor
"I have the personal experience of being a local. Brickell has been my home and I understand Latin culture and am willing to help and reveal the secrets that Zillow cannot uncover!"
Monica Arboleda attributes her success to her 'good eye' and vast experience in the area. She has been living in Brickell for 15 years, and says it was the best decision of her life to move here. "I used to live in a big house, but in 2005 I fell in love with Brickell Key," she says. "I gave away my big furniture, got rid of the clutter and I moved here with 1 bag only. Since then my 2 sons were born and raised in Brickell." She has watched Brickell and Downtown Miami's amazing growth, including construction of more than 35,000 apartments. "I know what is good and what is not," she says. "I'm very professional and have a good closing team. I'm also very outgoing and fair and remain neutral in the transactions. People notice this and like it, and I get a lot of word-of-mouth referrals." Each listing is different. Once she had a client fall in love with a Murano lamp in one of the apartments she showed him, and was asked to have that lamp moved to another apartment that he liked in order to make the deal happen. "We contacted the owner of the lamp, bought it from him and hired a crew to move and install it," she says. "We made the client's special request happen and everybody was very happy."
Cool Fact: "My family has been in the flower business for 27 years in Colombia and Ecuador, Europe and the U.S. I have a bachelor's degree in Finance and International Affairs. Combined with working in the family business, that gave me good experience to help investors and families who want to live or invest in Miami."
Giving Back: "We had a nonprofit organization that was providing lunch to 300 kids in elementary and middle school in Colombia. These kids were going to school with empty stomachs and bad nutrition, so we created this organization to feed them. Now I'm part of an organization in charge of reforestation."
Outside the Job: "I am part of a meditation group and I give workshops to teach people how to develop skills for their personal growth and well-being."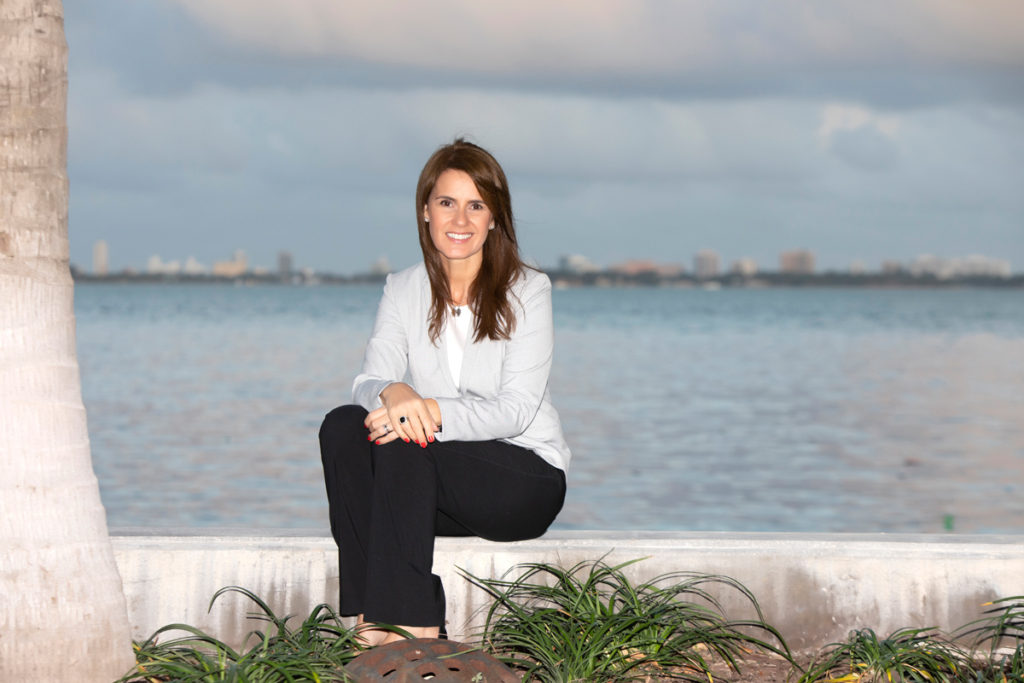 Claudia Negri
Duek Realty
305.794.6842
ClaudiaNegri@DuekRealty.com
ClaudiaNegri.com
"I love what I do — if you don't love real estate, you won't survive in this industry."
Claudia Negri finds real estate challenging and exciting. "I always put the best interest of my clients first, whether they are buying, selling or renting," she says. "It's the best feeling in the world to get someone out of renting and have them buy their first home, especially when they didn't believe it was possible." She specializes in unique situations. "Couples don't always want the same things and sometimes they have to give in on some choices," she says. "I'm very patient and take a lot of time, all that is necessary, to assure that my clients have a wide selection and are making a good decision. Sometimes a client will start looking for a specific type of home, and along the way they learn something new." In the end, her passion for the business shows. "Real estate is wonderful," she says. "People are always happy buying or selling, and wishes do come true."
Top-Notch Service: "A good realtor should analyze the best options to present to their client, circumstances are never the same, and incentives are a great part of buying."
Personal Touch: "Zillow, Redfin and Trulia provide generalized data. A top realtor knows the neighborhoods intimately, can identify the truly great opportunities and potentially save their clients thousand of dollars."
When Not Working: "I enjoy traveling, yoga and spending time with family and friends. In Miami, you always have friends and family visiting, which is great."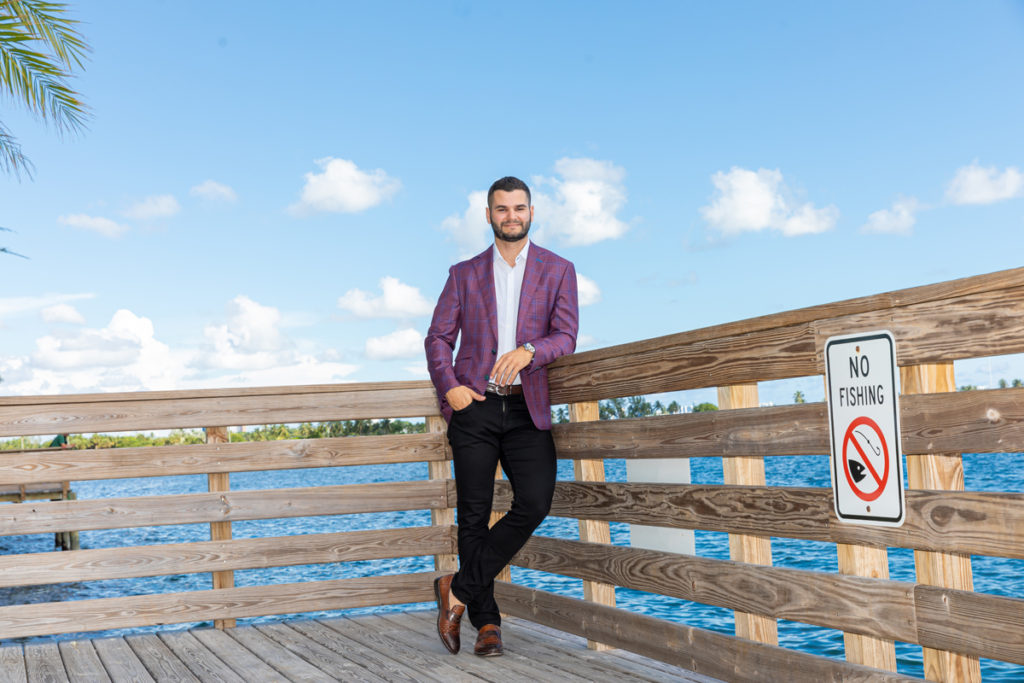 David Vazquez
Brown Harris Stevens
786.897.9970
DVazquez@BHSUSA.comz
BHSMiami.com/DavidV
"I've always enjoyed city living. I love the energy and life it gives me. Miami is growing very rapidly, which is very exciting to be a part of."
Real Estate was David Vazquez's first job out of college and has, in fact, been his only career. "I think a lot of my success has come from a few reasons," he says. First, he constantly studies the market and knows what the trends are, what the latest sale was in a specific building or neighborhood and what the newest listing is that just hit the market. Second, he's always honest and fully transparent with clients, whether buying or selling. "I've told buyers in the past not to buy a certain property because I think it may be a difficult resale down the road. Instead, I steer them toward a similar property where I think the resale value will remain strong," he says. "Most buyers looking to buy in Brickell are not from Miami, they rely on realtors to guide them for the best investment. Telling a buyer not to buy something really wins their trust over, they know you are not in it for the quick sale and truly care for their dollar." When not working, he enjoys all the city has to offer, including daily gym sessions, yoga, boating and staying active.
Self-Determination: "I try to do everything in life to the best of my ability and not sell myself short. This is the career path that I have chosen and so I want to do everything in my power to succeed at the highest level."
Charitable Activity: "This past summer I was part of the LLS Foundation which is a large voluntary health organization dedicated to funding research, finding cures and ensuring access to treatments for blood cancer patients."
Fun Fact: "I'm a sucker for a good acai bowl and am currently searching for the best one in Miami — I think I may be close to finding it!"