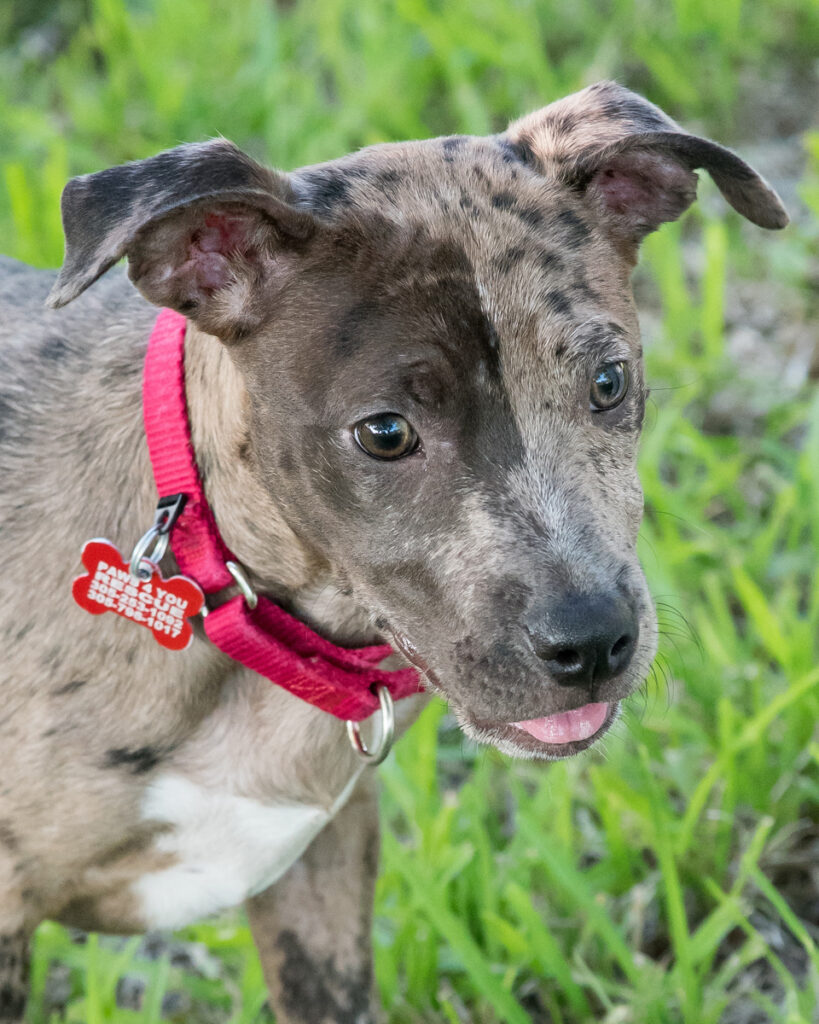 She was born with a neurological disorder that makes her a little wobbly and visually impaired. She currently weights 20 lbs. and is in a foster home gaining strength and being trained. Puppy Eleven loves running and playing and needs a home with a backyard so she can exercise. A family willing to give her proper training (like any other pup!) is a plus.
Interested in adopting Puppy Eleven? 
Visit PawsForYou.org.