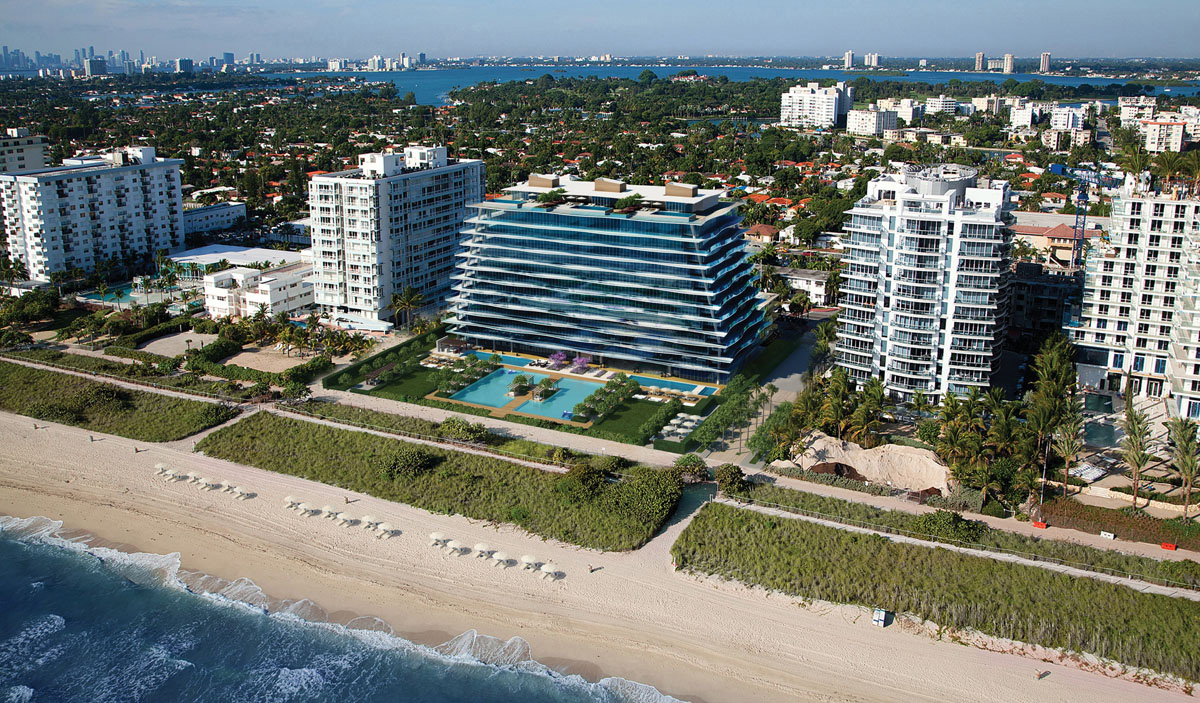 Home is a place that should be elegant and impressive, comfortable and relaxing. A place to put your feet up in secluded affluence. That ideal is encompassed in The Château Ocean Residences. The Arquitectonica-designed 12-story boutique building recently broke ground at 94th & Collins Ave. on prime ocean frontage that places 58 lucky families just steps from the pristine, sandy shore as well as the posh Bal Harbour shops and restaurants.
"Château Ocean is an excellent real estate investment choice because buyers will get a great value in price per square foot for the ultra-luxury residences considering the location, amenities and finishes of this building," says Monica Venegas, Principal for Venegas International Group, the exclusive sales & marketing company representing the developer, the renowned Argentinean firm Château Group.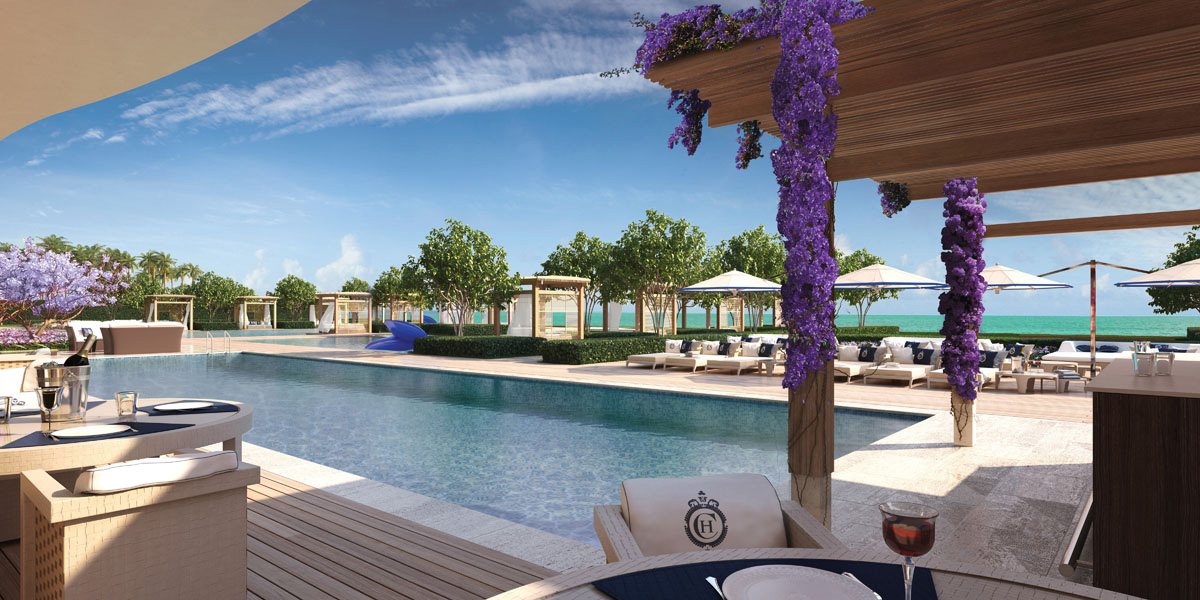 Behind the sleek, glass exterior designed to present a wavy reflection of the property's pristine waterfront locale is another world. The first thing one will notice when stepping inside the magnificent flow-through residences are the stunning views of Miami's breathtaking natural panoramas, while a look in the other direction yields the glitter and glamour of the city.
Like their surroundings, the residences will create a new paradigm for oceanfront luxury living, with an unparalleled degree of elegance and functionality plus the highest caliber of finishes, extraordinary amenities and 5-start white-glove service. Not to mention the fact that there will be a private restaurant set to satisfy the most demanding culinary palate as well as functioning as an excellent venue for entertaining. There are also outdoor gazebos for fêtes on a grander scale or for just tranquil relaxation.
"The lavish landscaping won't look like Miami. Instead, the plush gardens will take on an international feel starting with the cypress trees that lead to the front of the property and carry on to the ponds, pools and cabanas strategically arranged throughout."
In fact, one can literally spend quiet, pampered days without any need to leave the property with its signature spa, fitness center and outdoor yoga area at residents' disposal. The lavish landscaping won't look like Miami. Instead, the plush gardens will take on an international feel starting with the cypress trees that lead to the front of the property and carry on to the ponds, pools and cabanas strategically arranged throughout. There's even a theater that will comfortably seat 16 people, a lobby lounge, a library and a stylish multi-purpose assembly hall ready to function as a ballroom for dancing. Additionally, Château Ocean is a true family environment with a Kids' Club managed by a carefully selected team, dynamic activities, a snack bar and a trained staff prepared to take care of a every need.
What's more, the accommodating Château Ocean takes into account that its community includes a global clientele who might feel a bit homesick in the hustle-and-bustle of Miami and therefore offers residences that are customizable for those who wish to enjoy everything Miami's lifestyle has to offer…but with a touch of their native homes mixed in.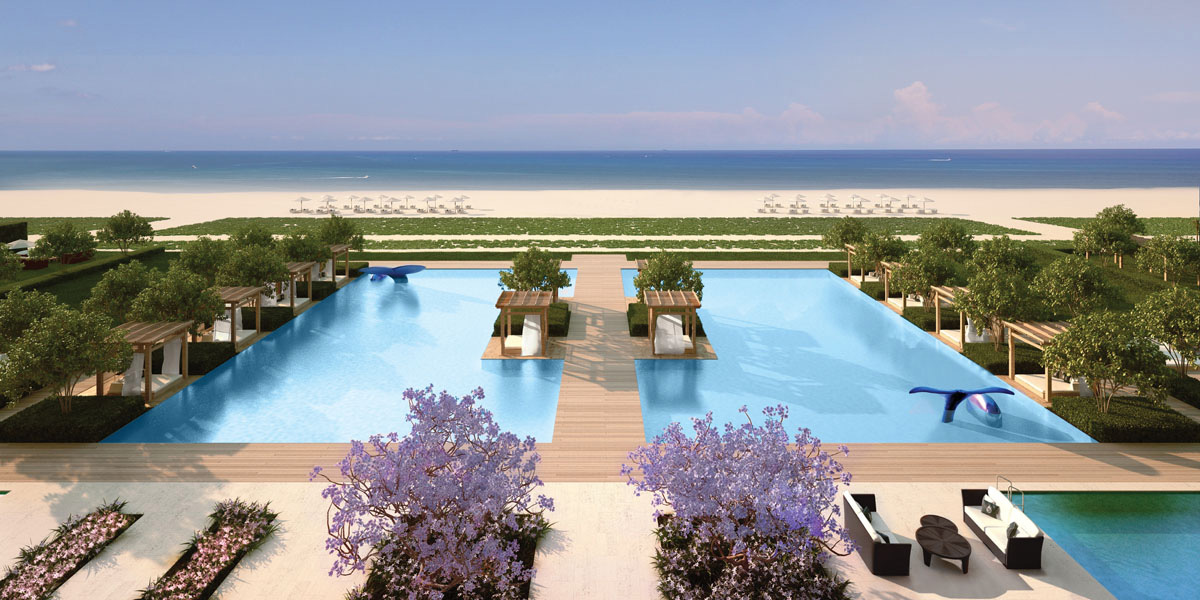 When asked what the most appealing aspect of Château Ocean is, Venegas says there are way too many to list, although she has a few that top the list. "The low density of this development sets it apart from others proportional to the size of the land, and it offers unparalleled privacy," she says. "The customizable flow-through oversized floorplans, expansive terraces overlooking the ocean and Intracoastal, summer kitchens in corner residences, Shabbat elevators and lush, avant-garde landscaping surrounded by still ponds with a clean white cabana setting yields a tranquil life of harmonious living…what's not to love?!"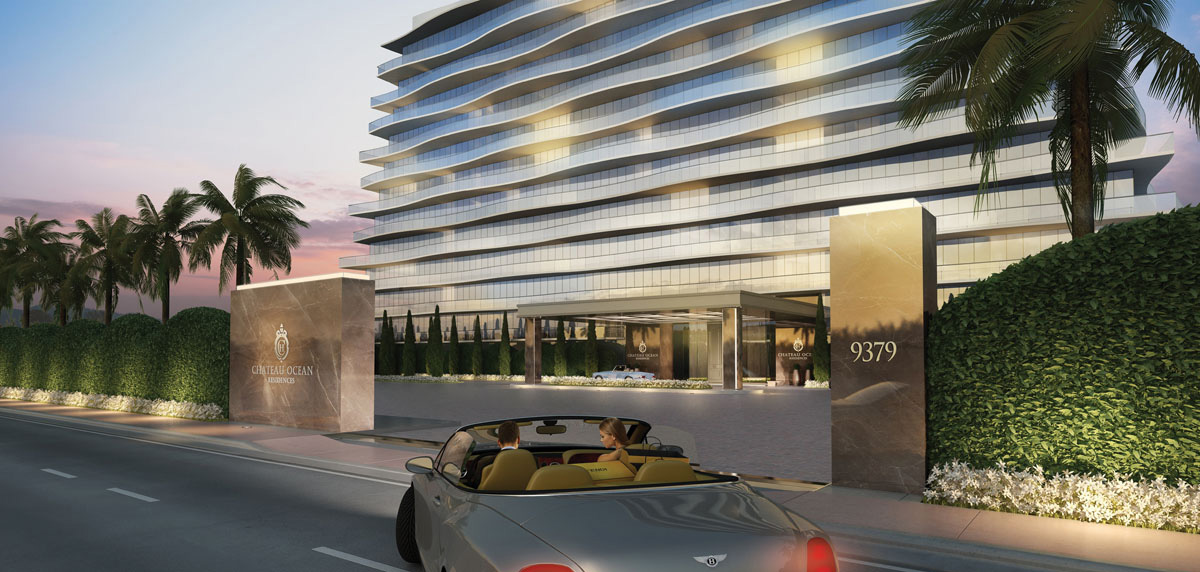 While all the residences are spectacular, a trio of 2-story penthouses are individually one-of-a-kind, from the 11-foot ceilings to the private roof deck pools. These expansive spaces include convenient staff quarters so the owners can live to their own exacting personal standards. "Since it sits on the most privileged of locations, only steps away from the world-renowned Bal Harbour Shops, Château Ocean is sure become one the most coveted domiciles for sophisticated, cosmopolitan clientele," says Venegas.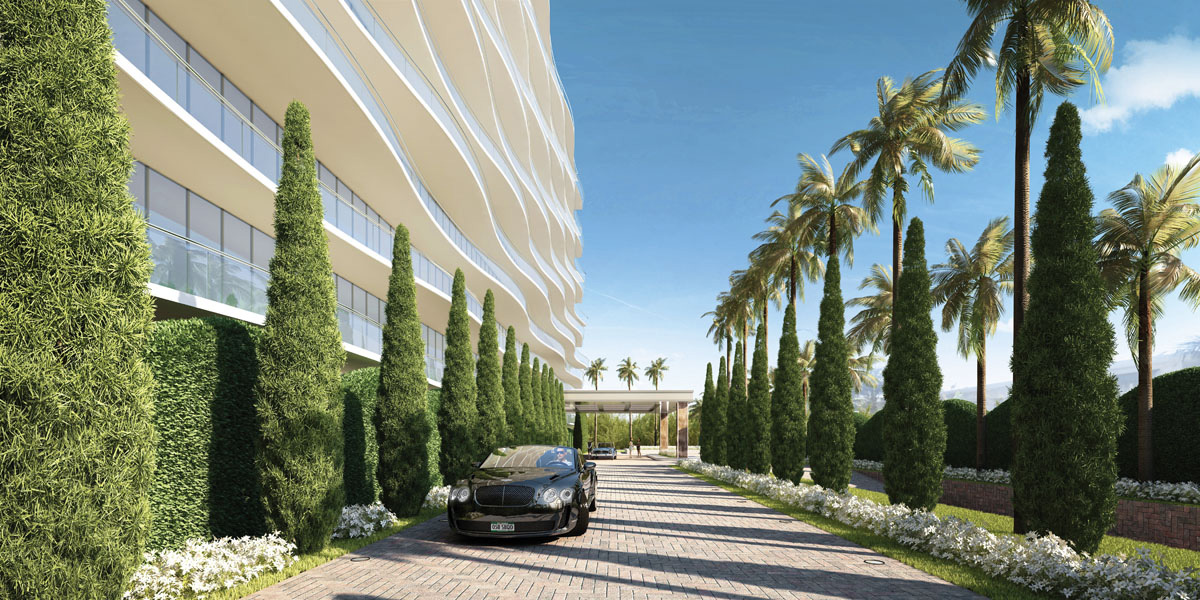 Billed as "Miami's Most Fashionable Beach Destination," Bal Harbour encompasses world-class shopping where fashion comes alive year-round with runway shows and exclusive collection previews. There are also several signature golf courses and plenty of arts and culture in the vicinity. The developer of Château Ocean, Château Group, is a family business that strives to be more than simply a developer, and instead aims to create a lifestyle. According to Venegas, Château Group chose her firm to represent them because of its connections, 20 years of experience and the firm's innate ability to appeal to the most discerning clients.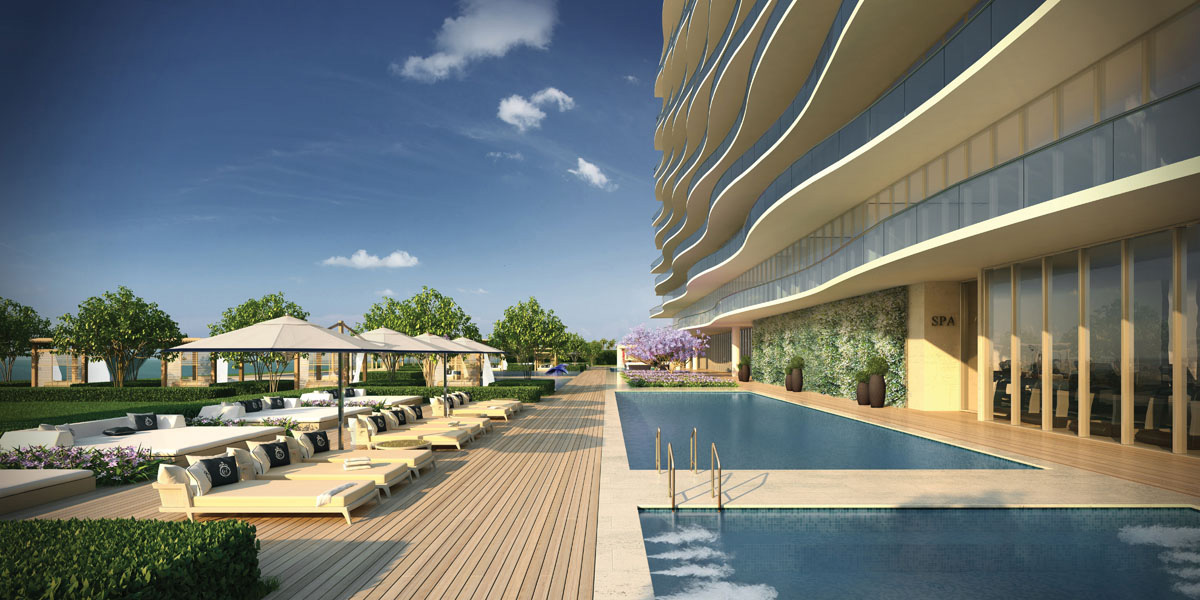 As many of us are aware, seclusion is becoming a rarity in modern Miami, especially in such an upscale and convenient location with its unique combination of haute sophistication, fresh ocean breezes and proximity to major attractions. This all adds up to making Château Ocean's limited number of residences a true real estate find. "Miami is experiencing a new era of real estate influenced by luxury lifestyle and a cultural renaissance that will further establish this city on the global map," says Venegas. "The clientèle is a mix of cosmopolitan international buyers that plan to enjoy their Château as a secondary or vacation home. The future of Miami real estate is very promising for years to come."
For sales inquiries regarding Château Ocean Residences, contact Monica Venegas, Principal of Venegas International Group, at 888.925.3094, 786.567.4122 or via email at MVenegas@VenegasInternationalGroup.com. You can also call the sales office at 305.944.4440. For more information, visit VenegasInternationalGroup.com.
Strategic Alliance
Find out why Venegas International Group was the logical choice for representing Château Ocean across the globe.
Text by Stacy Wynn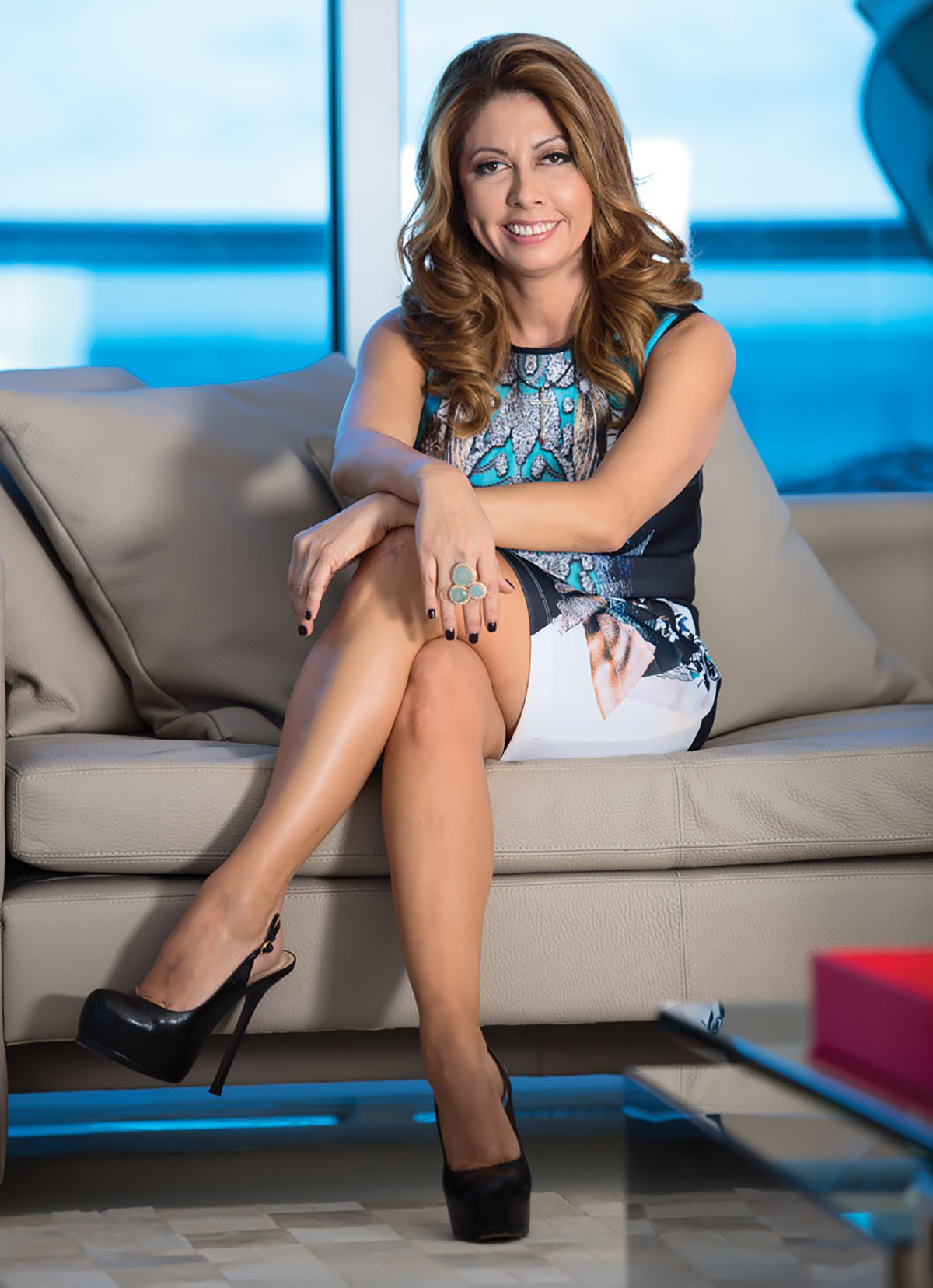 When it came to choosing the firm who would represent The Château Ocean Residences, Château Group opted to place the project in the trusted hands of Venegas International Group (VIG), founded by Monica Venegas. "VIG is the exclusive sales and marketing company representing the developer with an active role in media campaigns as well as production design," affirms Venegas. "We were founded after 20 years of international real estate experience and are a boutique company focusing on elite developments, residential & commercial real estate and property management." The firm counsels clients in a manner similar to that of a private bank, aiding them in choosing the right properties to expand and enrich their portfolios. They have orchestrated over $1 billion in sales while working with the preeminent properties and developers in South Florida. Their comprehensive services cover every aspect of real estate including top-notch property management. Led by Venegas, who's known for her intuitive marketing expertise, the company prides itself on the personal service that leads to lasting client relationships. Venegas says VIG is uniquely positioned to sell Château Ocean because of its international network of high-profile clients and industry professionals; a multi-cultural team of professionals onboard; and 20 years of expertise in developments.