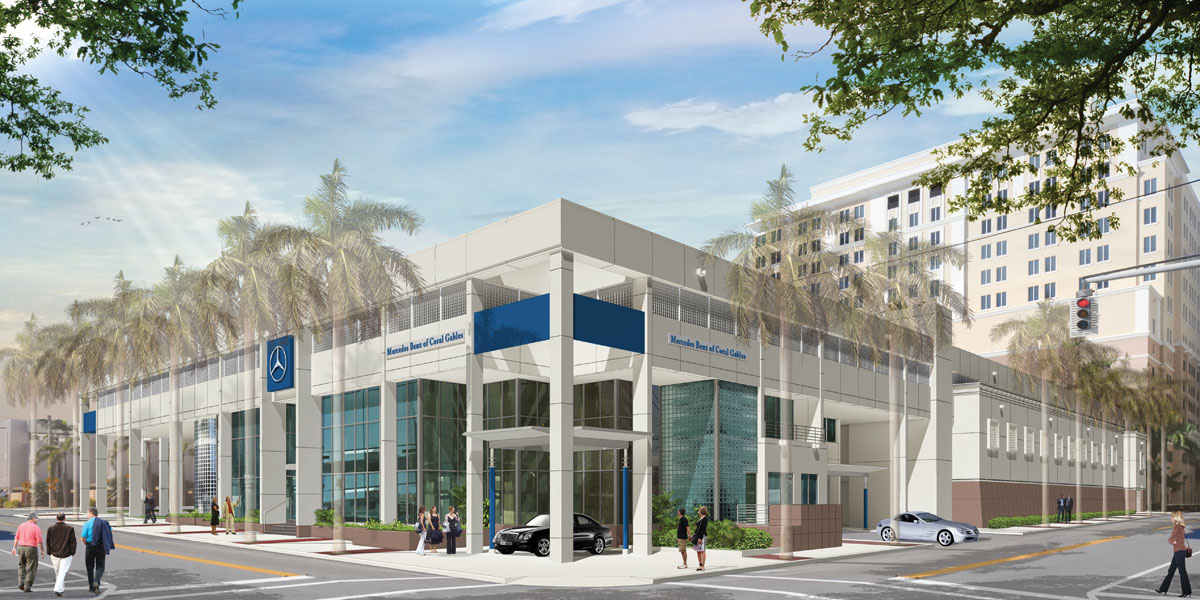 Customers need to receive truly personalized service now more than ever, and consumer research groups such as The Affluence Collaborative are advising upscale merchants as the economy slowly rebounds. But Bill Ussery Motors — parent company of Mercedes-Benz of Coral Gables, Mercedes-Benz of Cutler Bay, Bill Ussery Motors Collision Center and smart center of Cutler Bay — has known this important fact all along.
The company was established in 1953 and received the first Mercedes-Benz franchise in 1957. It's now in its 3rd generation of family ownership, providing truly personal service while putting Miami residents and visitors behind the wheels of highly respected precision automobiles known for their luxury, sophistication and exceptional engineering and design.
"Our dealerships have been recognized for outstanding performance in both sales and service," says Greg Barnes, President, Bill Ussery Motors. "Mercedes-Benz of Coral Gables sells more vehicles per year than any dealership in the Southeast region of the U.S. In addition, we have a strong history of civic and charitable involvement, supporting countless non-profits and schools."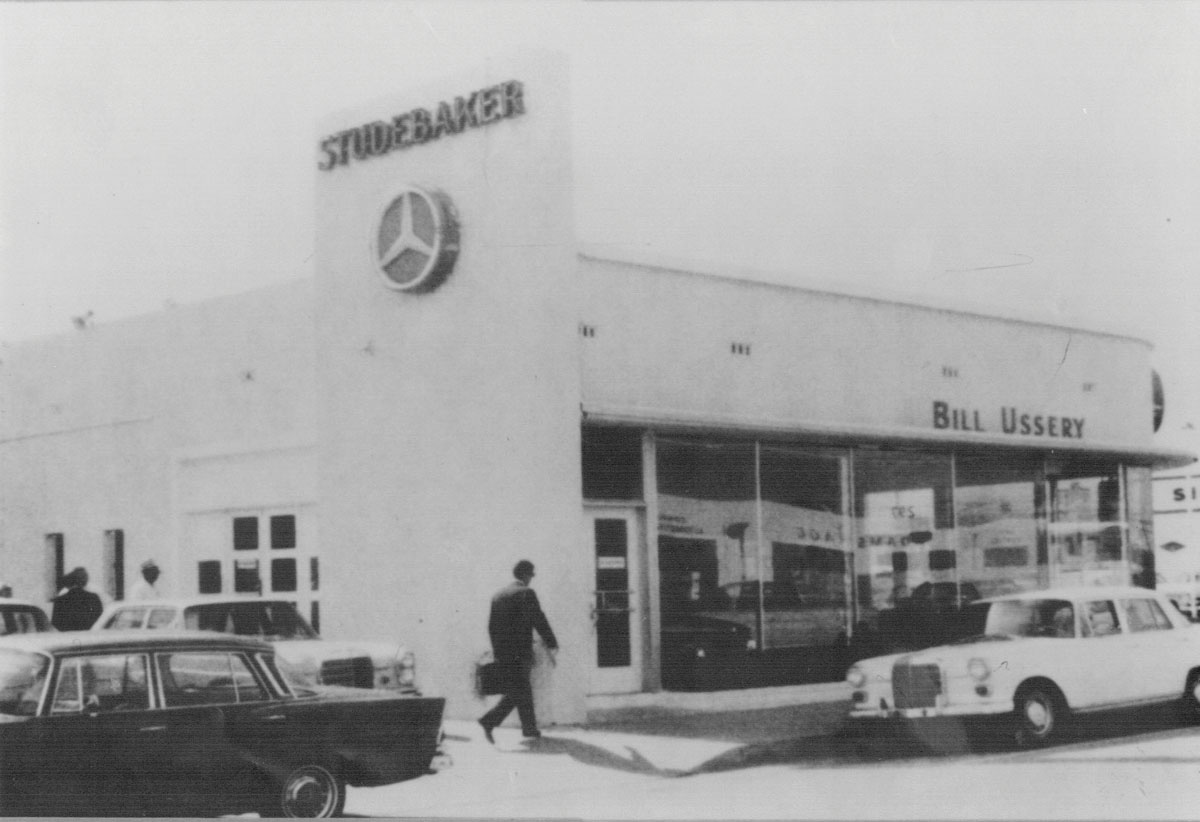 "We have had many changes over the last few years," he continues, "The building and opening of Mercedes-Benz of Cutler Bay in 2008; a remodeled Mercedes-Benz of Coral Gables, which was just completed; the opening of smart center of Cutler Bay; a brand-new multi-million dollar collision center; and the addition of a Sprinter franchise to Mercedes-Benz of Cutler Bay. With so much change, we are now working hard to maximize our business at each of these facilities. We're focused on continued growth, but not in terms of additional locations. Having said this, we're always working to create additional ways to better serve our clientele."
One example of this dedication to improved customer service is the expansion of their OnSite Mobile Service, which brings the service department to a client's home or office for the routine servicing of their vehicle. The company is also investigating the creation of a concierge service where they will bring vehicles to be test-driven to someone rather than having them come to the dealership.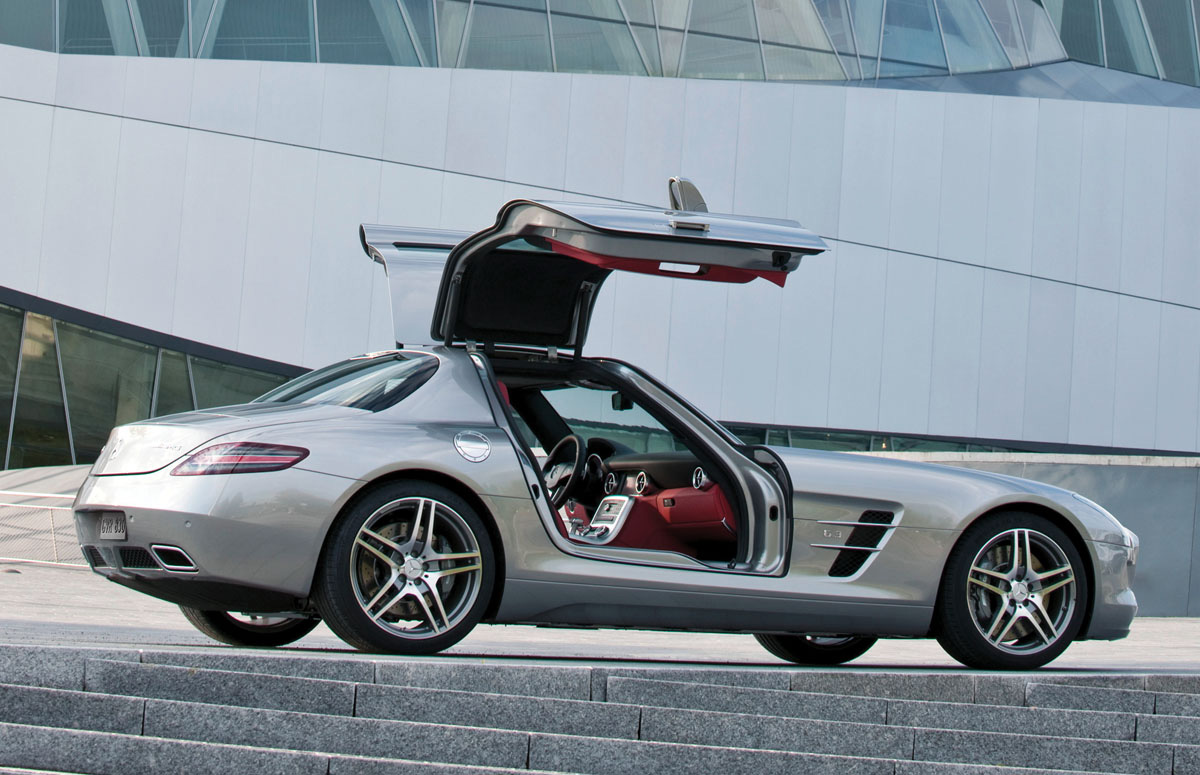 With all this going on, what does Barnes consider as the company's greatest accomplishment in recent years? He doesn't hesitate with a response: "The obtaining of the new Mercedes-Benz franchise in South-Dade and seeing Mercedes-Benz of Cutler Bay become as successful as it is given the economic conditions since opening in Summer 2008," he affirms.
Another perk of being in the world of Mercedes-Benz is the chance to be around some truly extraordinary vehicles. "As Mercedes-Benz of Coral Gables is a licensed AMG facility, we have the ability to sell these special higher-performance luxury vehicles," says Barnes. AMG products are the best of each series of Mercedes-Benz, such as the Mercedes-Benz C63AMG Black Series Coupe (there are only about 90-100 available in the U.S.) and, of course, the SLS, also called the Gullwing.
"Since we have such a wide array of vehicles, we have clients in one day who range from age 16-70+," he continues, mentioning several celebrities have also dropped in throughout the years. "Our target market is extremely difficult to define. Some of our clients have been buying cars from us since the 1960s and now their kids and grandkids are our clients. It's extraordinary! Just like we've had 3 generations of owners, we've also had 3 generations of clients."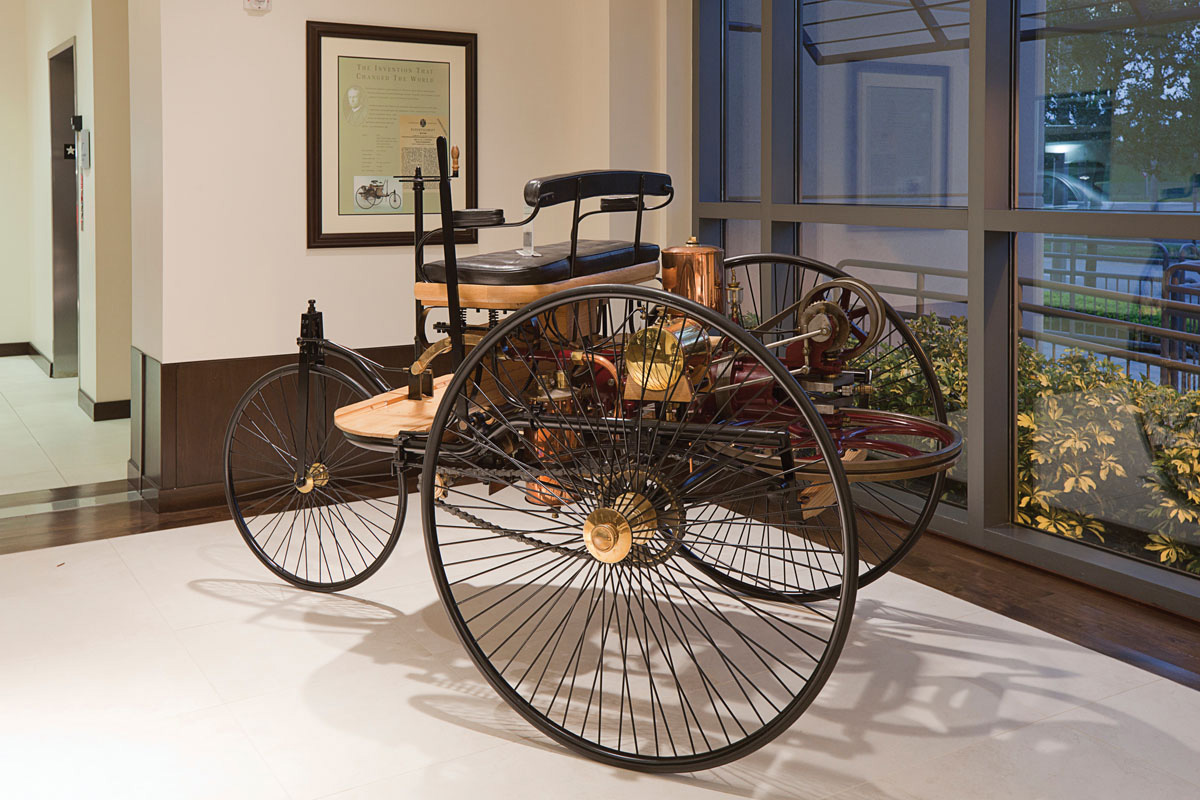 The dealerships expect to have an even greater appeal to the younger crowd, the late teen/early 20's market, with the recent release of the C-Class 250. The price-point and safety features, Barnes reports, make it desirable to parents and the new design makes it desirable to the kids.
What's more, over the decades Bill Ussery Motors has become more than just a top car dealer and service provider, they have become an integral part of Miami. "Just like the individuals on Key Biscayne, we recognize that we're part of a community," says Barnes. "We work hard to have a positive impact so that we are not just seen as a business. We want to make South Florida a better place to live and work." Additionally, he feels that customers continue to come back because of the relationships they develop with the individuals that make up the organization.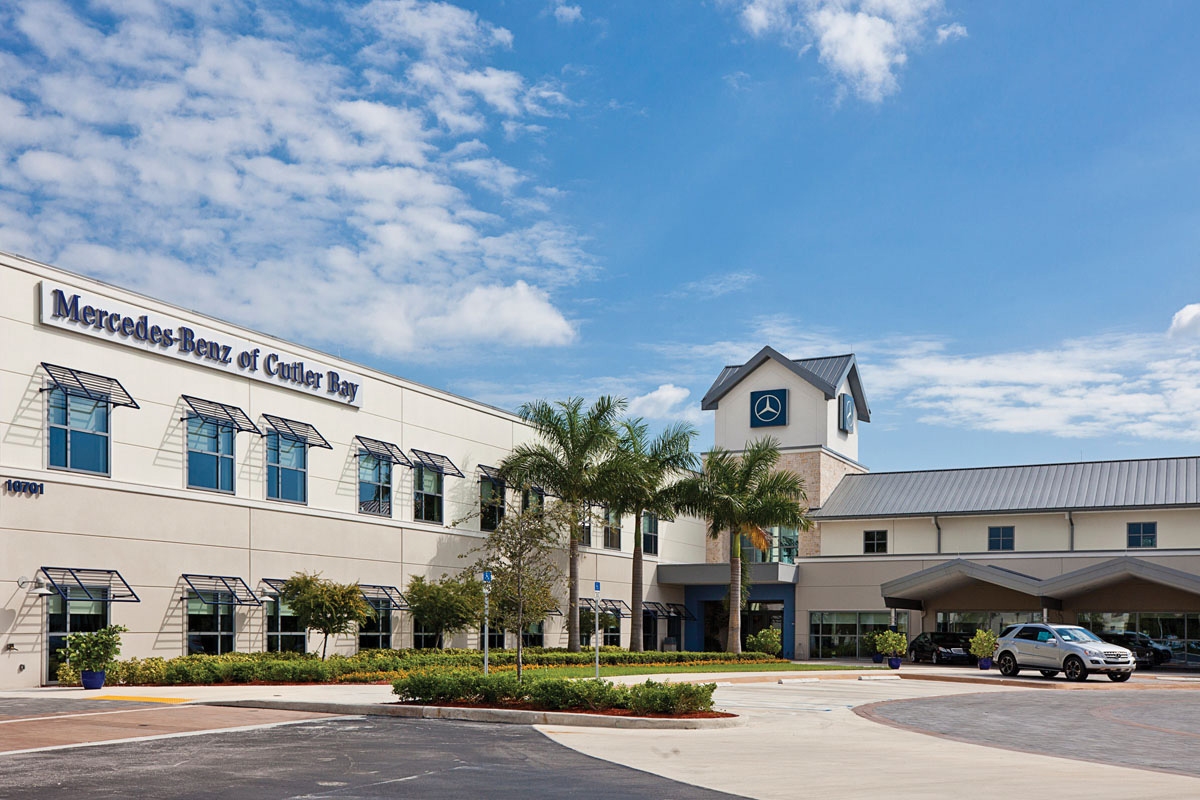 "There are other places to purchase a Mercedes-Benz, but we are a special place and they can feel the difference," asserts Barnes. "Our greatest asset is our people. We have a tenured staff, there's very little turnover — people work here for a very long time because we understand that the relationships we build with our employees lead to positive relationships with our clients."
Barnes sums up the company succinctly: "We have fair pricing, convenient locations, beautiful and comfortable facilities, knowledgeable and courteous sales staff, OnSite Mobile Service, an extensive selection of new and pre-owned Mercedes-Benz vehicles, and we are an excellent community partner," he says. The next move is yours.
Bill Ussery Motors is located at 300 Almeria Ave. in Coral Gables and other locations. To see their inventory or schedule a test drive, call 305.445.8593 or visit BillUssery.com.
Essential Drives
As if Mercedes-Benz doesn't have their design hands full working on their impressive, head-turning sedans, coupes, convertibles and SUVs, they are revitalizing smart car as well. And so…7 must-have vehicles for 2012.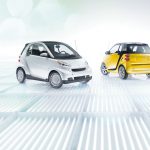 Eco-Fun
Lease prices currently start as low as $99 per month for the pure smart car, making it the perfect vehicle for jaunting around our island and longer trips as well. Plus, you're being environmentally responsible.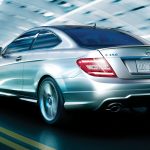 Heart Race
The new 2012 C-Coupe starts off with sleek sport styling toned in a wind tunnel, agility worthy of a speed track, and wraps it all around 4 sport seats and racing-inspired paddle shifters.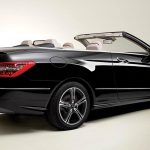 Stylish Weekender
The E-Class Cabriolet is all about the details, from its Aircap design, which keeps the wind off passengers, to its Airscarf in-seat neck heater and the finely crafted triple-layer soft top sure to get heads turning.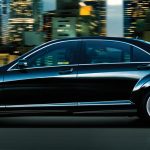 True Classic
The S-Class sedan is reminiscent of a seductive Sinatra tune. Pure elegance and class. The 2012 incarnation of this star model boasts state-of-the-art technology and a wide selection of advanced engines.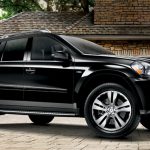 Family Truckster
The new GL-Class SUV is about three things: luxury, comfort and safety. The bold exterior features generous use of aluminum, chrome and stainless steel accents wrapped around a brawny 7-seat interior.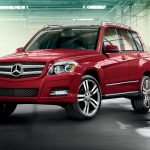 New Ride
The latest addition to the Mercedes SUV family, the GLK-Class is a compact sportster with the brawny heart of its larger brothers on a smaller footprint for nimble handling and race-bred performance.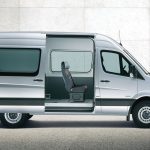 Big Daddy
Looking for something bigger than a Mercedes SUV? The Sprinter passenger van is great for road trips, tailgating, or any other use a large family or group of friends needs to have a good time.