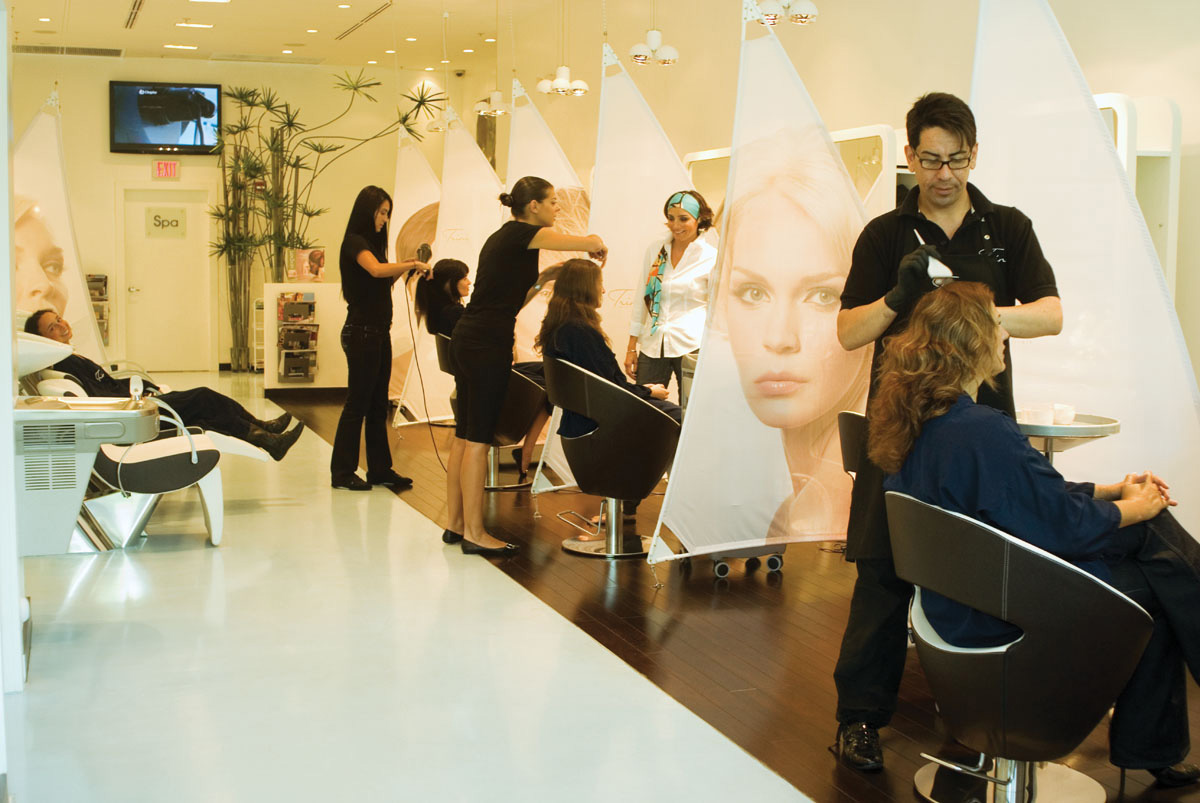 As the doors swing open to Trini in Private Salon & Spa in Brickell, the cool air envelops your skin and beckons you to enter, easing you into the transformation you're about to experience. The pale blues and rich chocolate browns are at once soothing and luxurious as Trini herself approaches with a thoughtful look in her eyes and a smile that warms you to the core. "I'm ready to turn the 'old you' into the 'new you'," she says. "Are you ready?"
Ready? I've been waiting for this my whole life!
French-born and trained, Trini has a passion for hair that's expressed in her unique method of styling and the masterful color she applies to her clients. She's channeled this expertise into each of her salons with so much vigor that Trini in Private Salon & Spa has evolved from a one-chair room in her Key Biscayne home to a successful enterprise of four salons in South Florida just two short years, with other successful venues in NYC and France adding to her empire.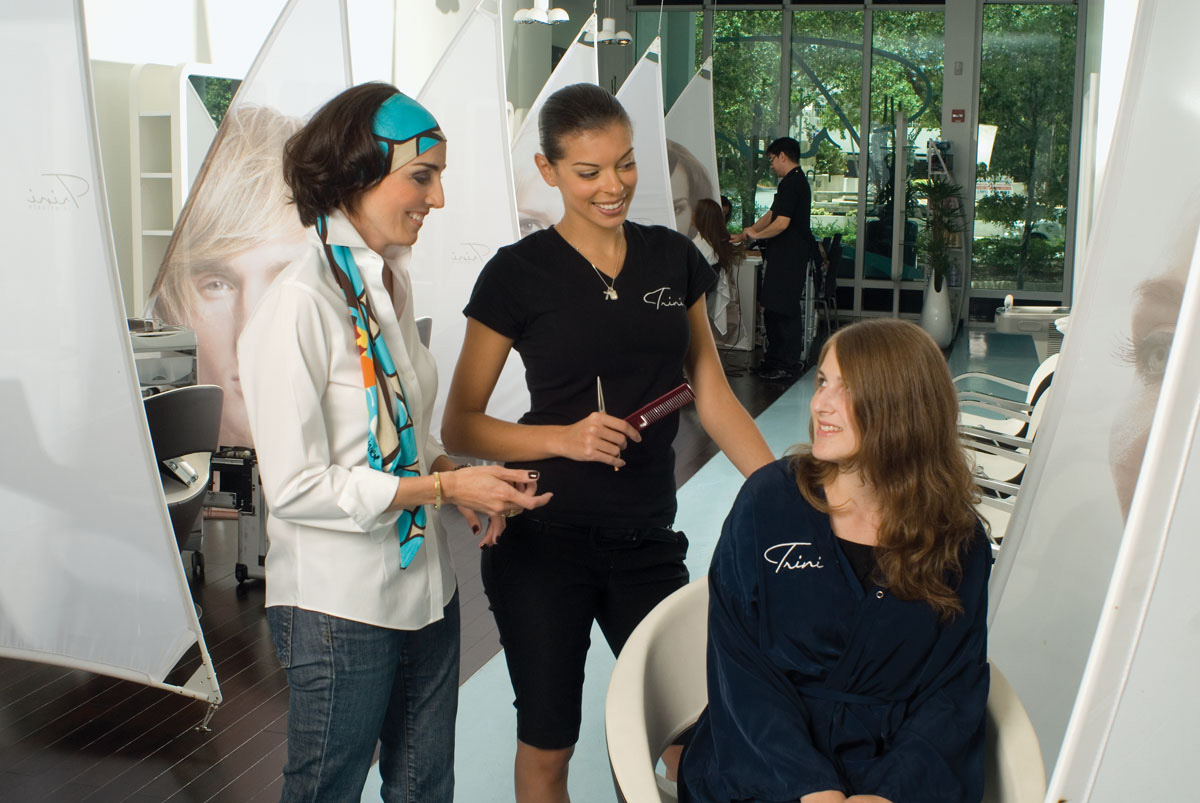 Every detail of her salons, including the modern, clean design, the one-of-a-kind partitions between stations and the spa treatment rooms, has been methodically developed by Trini herself to ensure that anyone who stops in understands the Trini experience is second to none. The goal is to provide an upscale environment with exclusive services at a reasonable price. She's coined a term to explain her mission, "masstige"…or prestige for the masses. "Everyone deserves to feel pampered and cared for," she affirms. "And I'm here to let the world know that everyone should strive to look and feel their best!"
To take her service philosophy a step further, a glass of wine is customary with every service. Each client even has custom shampoo mixed for them by their stylist, coupled with an invigorating head massage right at the stylist's station. Quite a departure from the norm at many salons, where you're shuttled back to the shampoo station as soon as you walk in. Trini feels that this extra step allows the stylist and client to develop a relationship of trust before any service. "Every stylist is trained in the French style that promotes not only knowing hair, but understanding the personality and style of each person," says Trini. "This allows us to recommend the best options for each of our customers individually."
To ensure this caliber of precision, Trini personally trains all her stylists before they begin to work in her salons, and she provides ongoing training to them throughout the year. Trini herself believes in always growing and developing her skill. As such, she finds inspiration in the seasonal collections of some of the world's top designers including Versace, Dior and Roberto Cavalli, to name a few. "The colors, the movement of the clothes, the personalities and emotions strutting down the runways, I apply those trends and feelings to hair," she say. "I love to visit Paris and New York to garner inspiration from the flow of those cities and the energy of the people." As a result, she creates a new collection twice a year, and in the same vein as haute couture, expresses the trends for the season in color and movement for hair. Once her collections are developed, she brings that new knowledge to her stylists, visiting each of her salons and providing one-on-one training and hands-on practice to the entire team.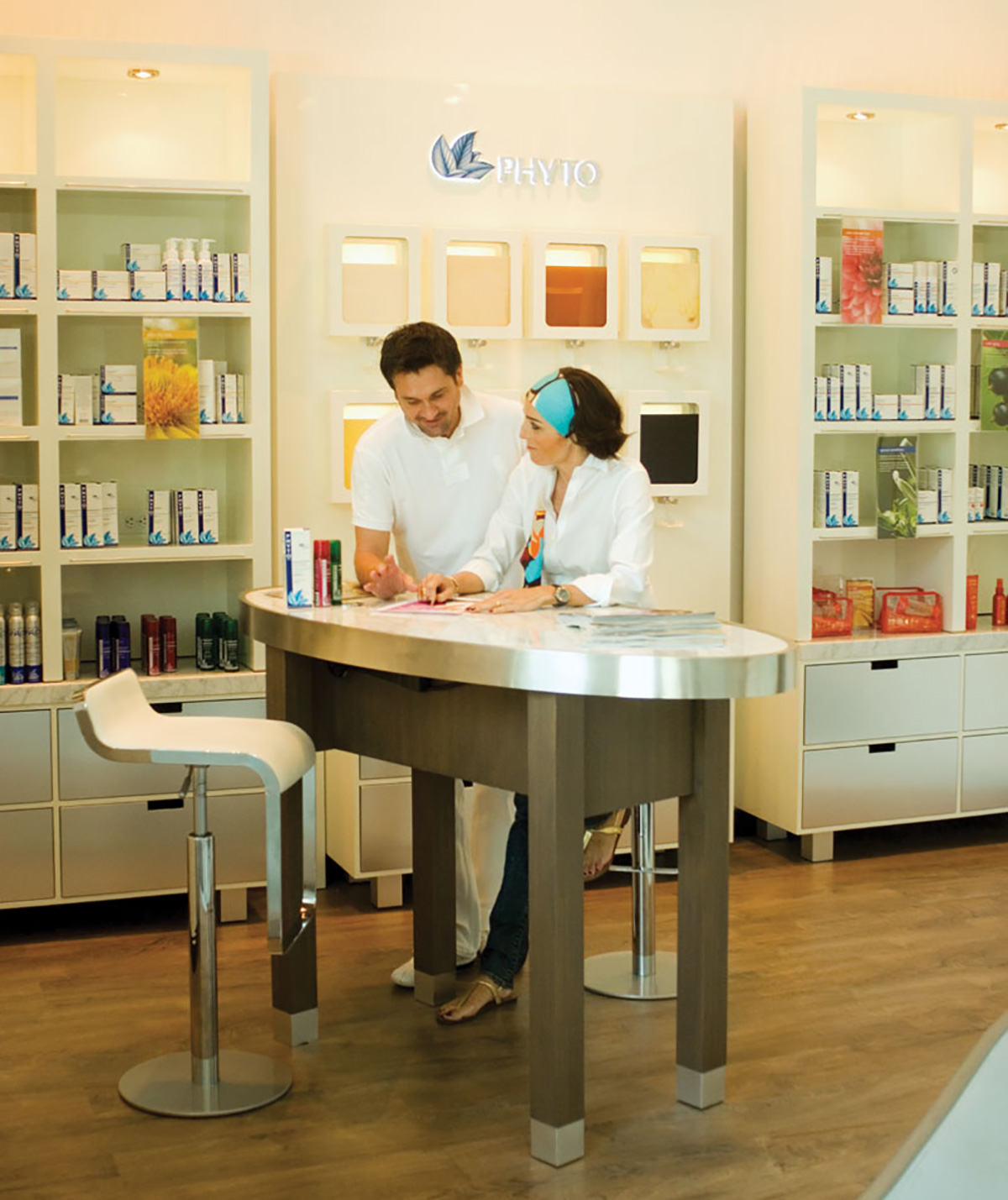 Among her recent accomplishments, Trini has been sought out by L'Oréal to partner with them on several major initiatives including Trini Academy, set to open its doors in Coral Gables this September. At the new academy, licensed stylists will earn their "Master's Degree" in hair. It will be the first L'Oréal National Academy to offer classes in English and Spanish. Trini has been involved every step of the way in the development of the academy. She's created the curriculum, written the textbooks and trained the instructors. "New trends, techniques and products evolve all the time," she says. "One is never done learning in the business of beauty."
In addition to her new academy, Trini will also serve as the Ambassador for L'Oréal's new product line, Force Vector. As Ambassador, she will introduce the new product line to the American market, and has already met with the likes of Vogue, Allure and Marie Claire to promote and answer questions about the new product in a whirlwind 2-day trip to New York. "It's been very hectic, and I've kept very busy," says Trini. "We all know beauty can be very hard work!"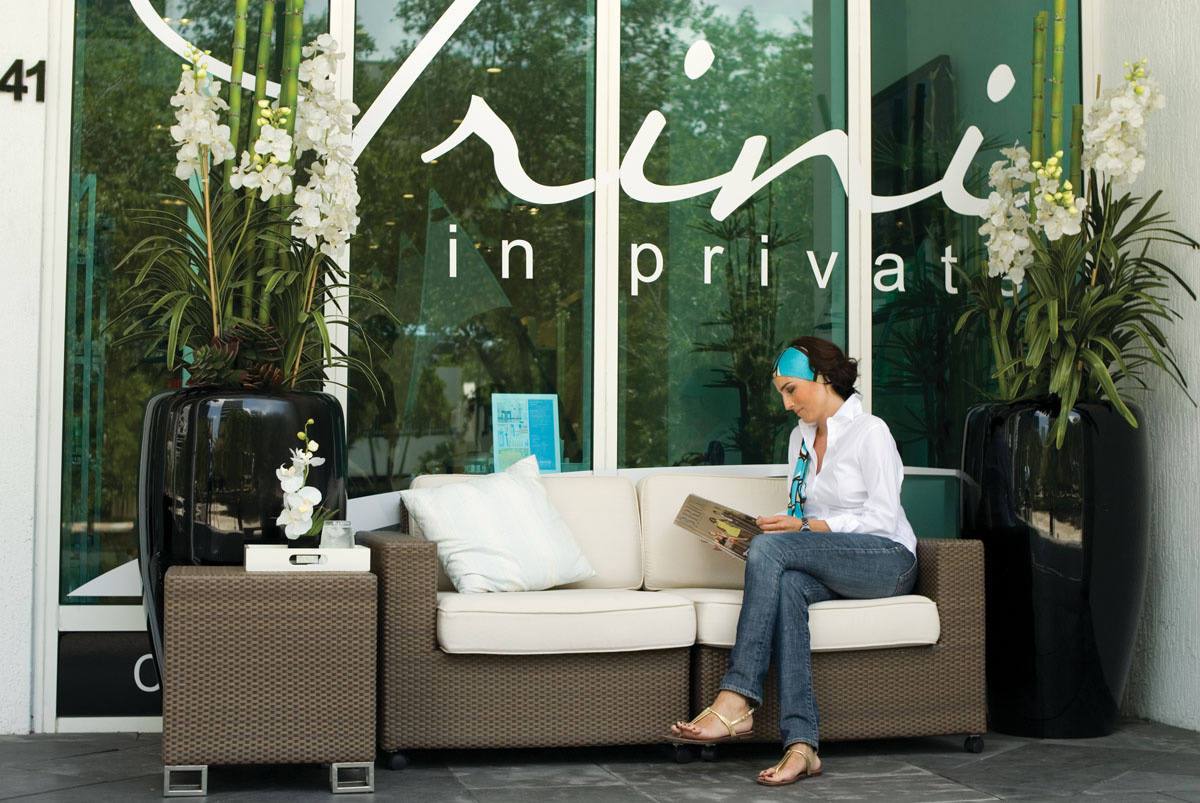 Between the multiple salons, the L'Oréal-sponsored academy and her ambassadorship of Force Vector, Trini barely has time to breath. But her passion for her work is a breath of fresh air.
With the international spotlight on her and big names in the industry seeking out her expertise, talent and dedication, Trini is a rising star. And at the pace she's going, the proverbial sky's the limit when it comes to her speedy ascent toward global stardom.
To schedule an appointment at the Trini in Private nearest you, call 786.220.7796. For more information, stop by Trini in Private, 941 Brickell Ave. or visit TriniInPrivate.com.