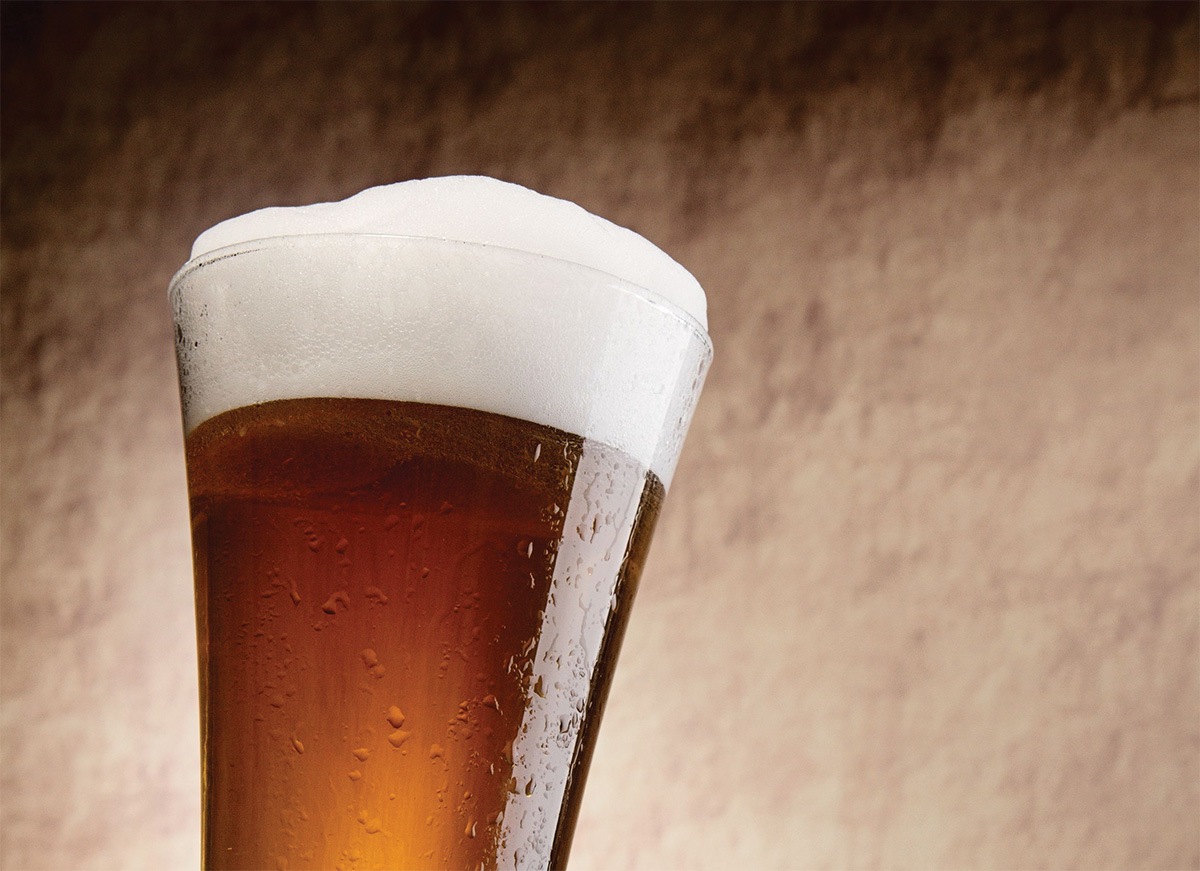 Historically hailing from Germany and Belgium, sours predate the American Constitution, but fell out of favor due to the popularity of lagers and pilsners. Now the infatuation with overwhelmingly bitter IPAs has waned in lieu of a new Holy Grail: the tart ale.
Berliner Weisse is the kissing cousin of the Hefeweizen, but while both are wheat-based, the former grew up to be a session-friendly 2-4% ABV, has no detectable hops and boasts a face-puckering appeal. It's akin to smelling salts for your mouth, though it's doubtful you'll see them in any paramedic's kit. The high level of carbonation aids in amplifying the semi-sweet fruits like raspberries and kiwis. Acquiring an 1809 Berliner-Style Weisse, in limited supply at Kush Wynwood, will make you the envy of every beer-geek from Boston to Berkley; KushWynwood.com.
Locally, the award-winning La Guapa Sucia by Barley Works starts with the exhilarating scent of guava, moves to a prickly passion fruit mouth-feel and ends with barnyard funk left by wonder-yeast brettanomyces. Look up the 2014 Grovetoberfest Homebrew Competition champion at BWBrews.com.
Straight Lambics are fortunate accidents produced by an invasion of wort (unfermented beer) by ambient yeast and benevolent bacteria. The food-safe microbes activate the fermentation process and impart a pleasant, albeit astringent profile. The labor-intensive practices of dry hopping and oak-barrel aging are followed by a maturation process measured in years rather than months. Flavor-wise, think green apples stripped of their sugar. You'll think fatty cheeses, pickles and boudin were invented for these varieties once you try them together. Beware the confusingly named and sugary Fruit Lambics sweetened with peach or raspberry syrup. Get your hands on anything you can find by Brasserie Cantillon, occasionally available at Mendez Fuel in Coral Gables, and make sure to savor Rivertown Brewing Company's creatively named, Lambic, when in season; RivertownBrewery.com.
Gose (go-zuh) is what the mad scientists behind margaritas would've made had they been brewmasters rather than bartenders. This briny beverage hits every tastebud in its path with a wave of citric acid that dissipates quickly, leaving refreshing notes in its wake. Boldly flavored fish, shellfish and escargot dishes couldn't find a more fitting companion than a Gose. A traditionalist would seek out the Bayerischer Bahnhof Leipziger version; but a modernist would enjoy 3 Sons Brewing's Goserita produced over the County Line in Davie; 3SonsBrewingCo.com.
So the next time you visit a beer festival, tap room or specialty retailer, make sure to throw the dice and gamble on one of the most layered, complex styles available to beer explorers the world over. It just might change your life.