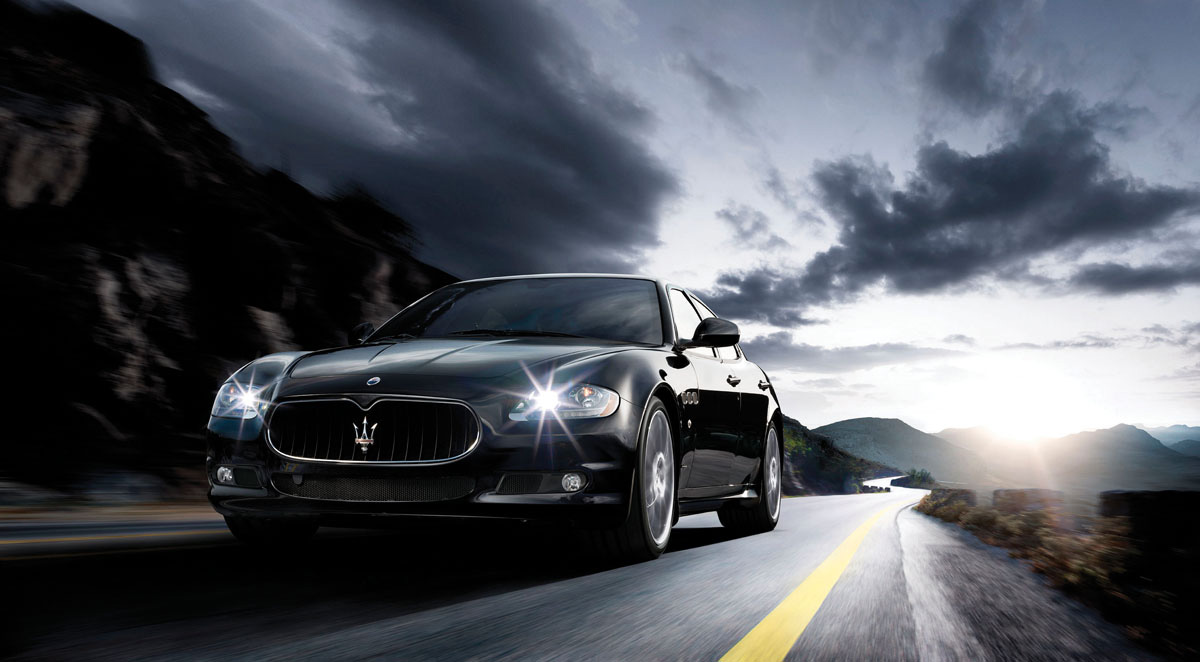 Maserati Quattroporte Sport GTS
Price: $135,200
Where to get it: Maserati.US
From the distinctive trident logo on the shark-like grille to the slightly upturned (dare we say Charlize Theron-quality pert?) rear bumper, the Maserati Quattroporte Sport GTS embodies the term "aerodynamically perfect." Sensuous and sedan are rarely used in the same sentence, but they are aptly used to describe the firm's flagship. Powered by an incredibly sophisticated 530 hp bi-turbo V8 engine, the Quattroporte ("4 doors" never sounded so sexy) Sport GTS is essentially a sportscar with an extra set of doors. Inside you'll find Poltrona Frau leather and fine wood, providing the perfect accent for the brushed aluminum dashboard filled with high-tech electronics such as a TFT display of dynamic data, a white-lit tachometer & speedometer and a vision-preserving nightlighting system for after-dark jaunts. The old-school analog clock makes it clear this car is not all flash — it's Italian, so of course it has a passionate soul. The rear of the cabin is reminiscent of a limousine, featuring a pair of posture-cradling leather seats, a cavernous console and an amount of legroom normally found only in high-end SUVs.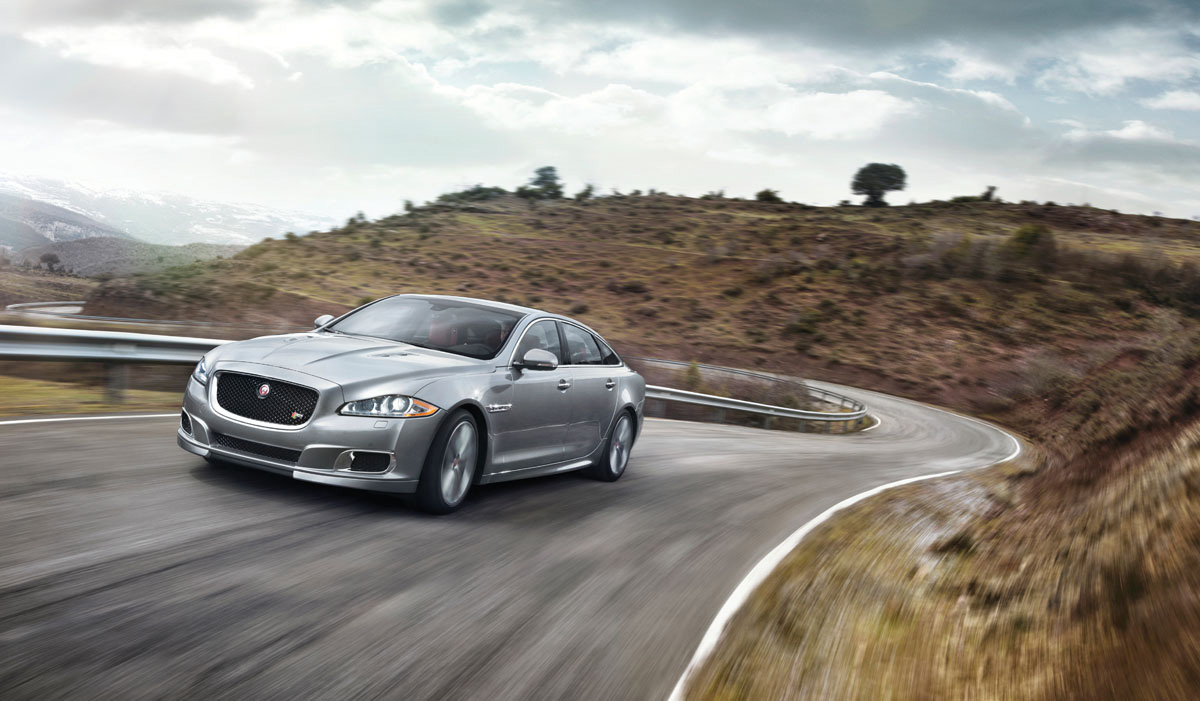 Jaguar XJR
Price: $116,000
Where to get it: JaguarUSA.com
For a long, sad time, Jaguar, once the epitome of sportscar and sedan perfection, was just an emblem pasted onto U.S.-based sedans more often encountered as taxi cabs. The sun, however, has once now risen on a new, proud era of Jaguar, better than ever as evidenced in the new XJR luxury sedan. With a top speed of 174 mph provided by the superb 5.0-liter quad-cam with a seamless 8-speed transmission, the XJR would be well-suited for transporting Fortune 500 CEOs to hostile takeovers with the nimbleness of a jungle cat. You know you deserve it, so go for it!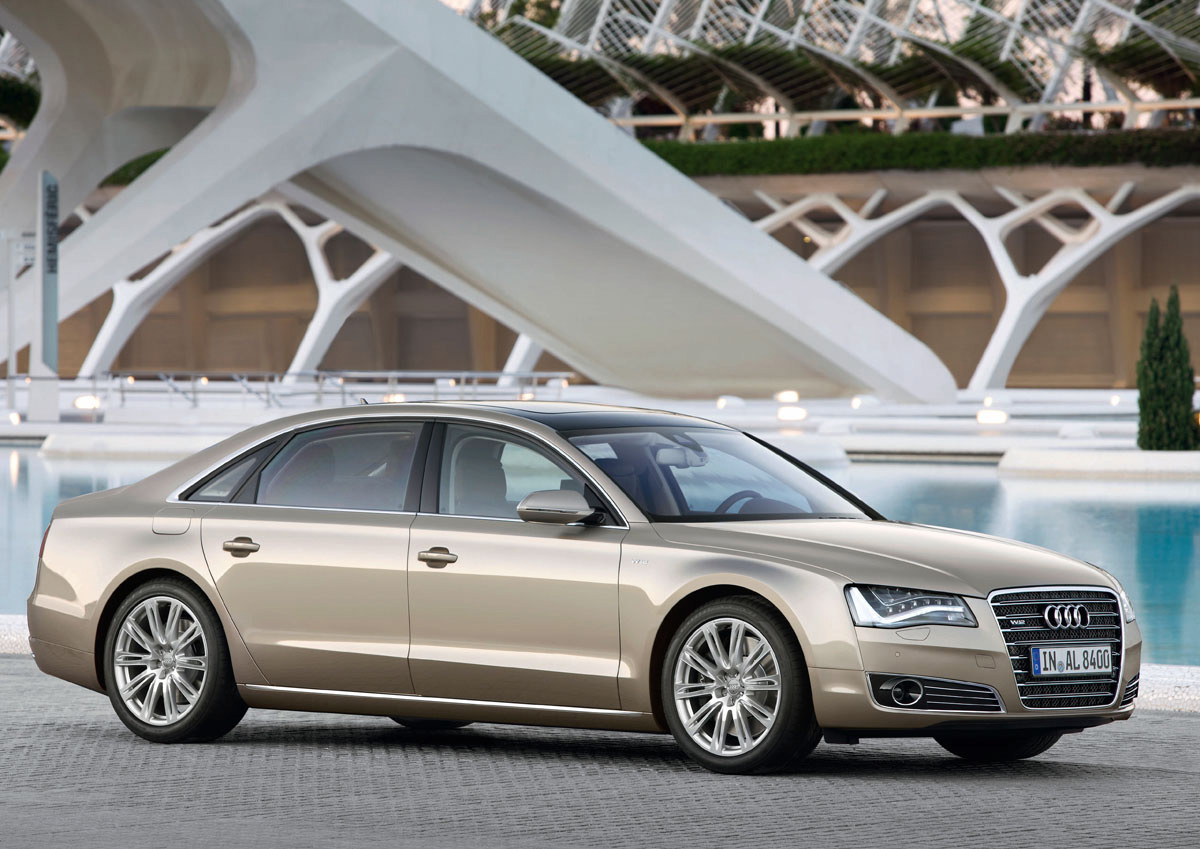 Audi A8 L W12
Price: Starting @ $135,900
Where to get it: AudiUSA.com
Here's a hint of just one factor that makes the Audi A8 W12 more than just another luxury sedan: It has the same engine found in the Bentley Continental GT. Audi has come a long way from the '90s Quattro which singlehandedly created the performance sedan category. While that car was very good indeed, the all-new A8 L W12 is, in a word, epic; 12-cylinder engines are normally found in Formula One racecars, not in about-town vessels. The pinnacle of the Audi line, innovative electronics ensure a smooth, easy flow over even the worst roads South Florida can offer, all while featuring an interior that will have you popping over to Naples for lunch. There's a reason Audis keep turning up in Bond movies and Jason Stratham thrillers — they go like stink with style, which is why the bad guys can never catch them.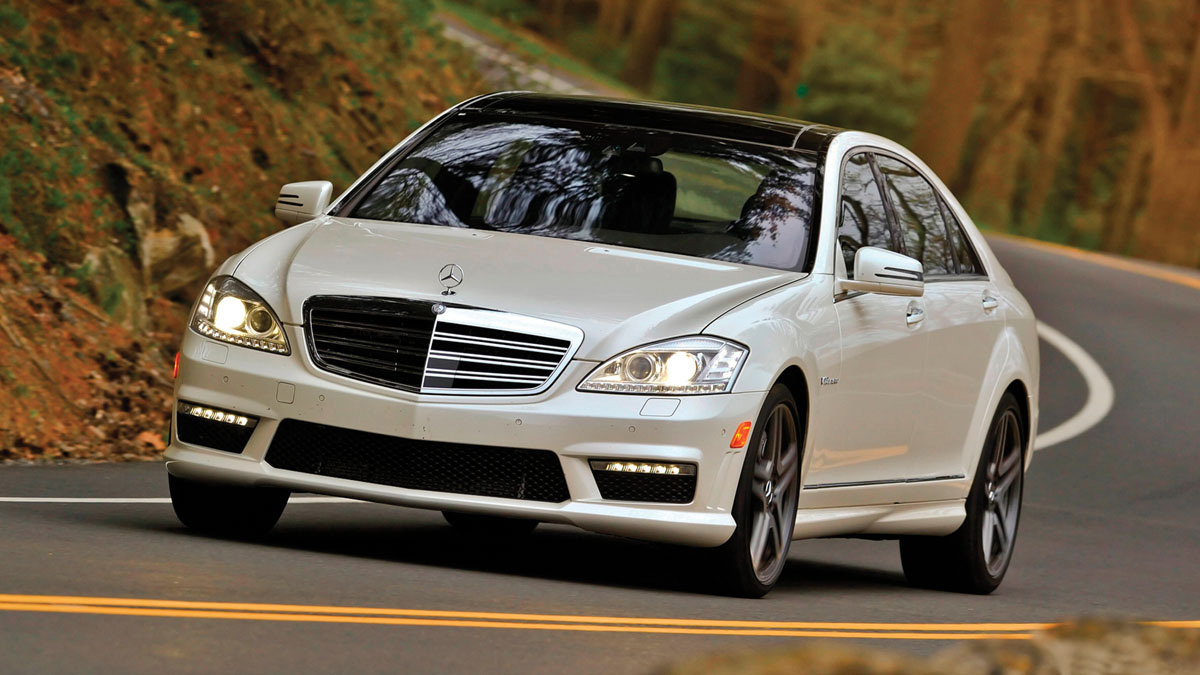 Mercedes-Benz
S65 AMG Sedan
Price: Starting @ $212,500
Where to get it: Mercedes-Benz of Coral Gables; 300 Almeria Ave.; 305.445.8593; MBCoralGables.com
If you've ever wondered what it feels like to be a dictator of an Eastern European country, slip behind the wheel of a Mercedes-Benz S65 AMG Sedan. This rolling piece of mechanical mastery is to automobiles what a Gulfstream 5 is to private aircraft. The sleek lines hint at an interior that would make Ralph Lauren weep tears of joy with leather, wood and fine fabrics arrayed in a manner that epitomizes good taste. AMG was formerly an independent "tuner," creating bespoke vehicles requiring a year or more to build. Impressed by the engineering prowess of the firm, Mercedes acquired AMG. The vehicles wearing the AMG marque may all be masterpieces, but the S65 is the flagship.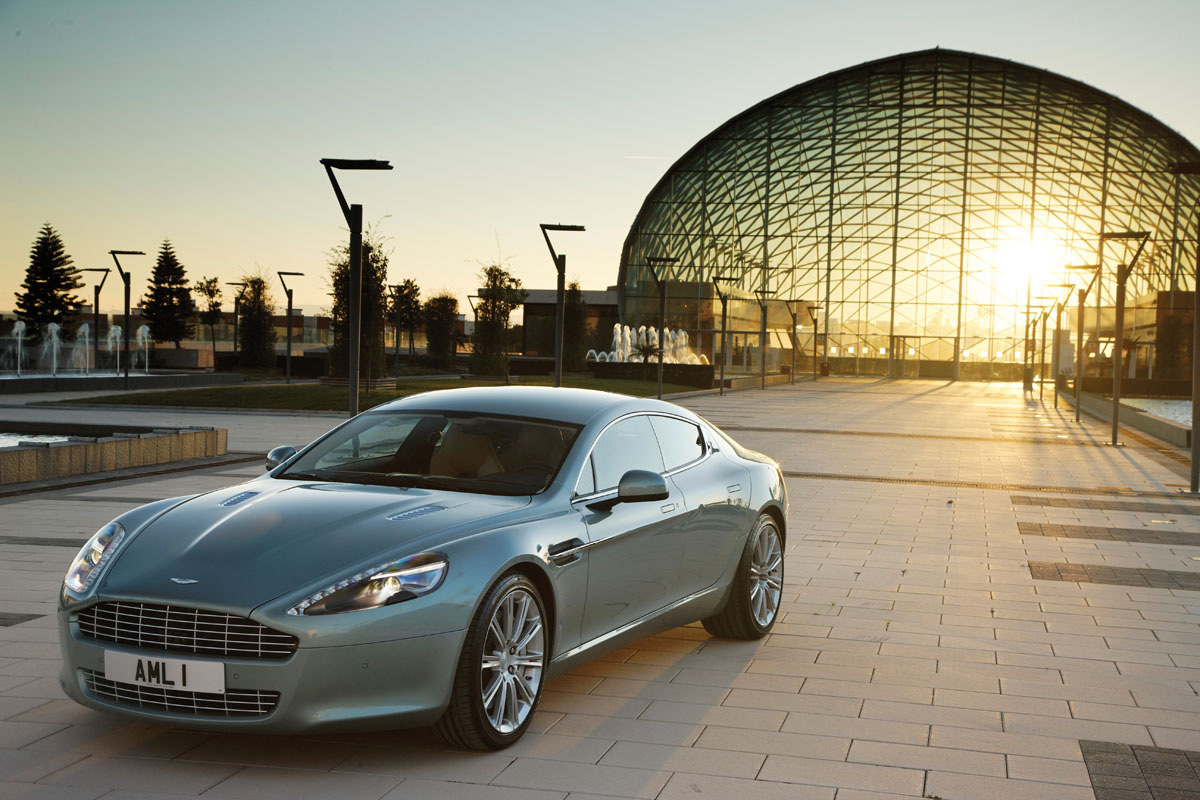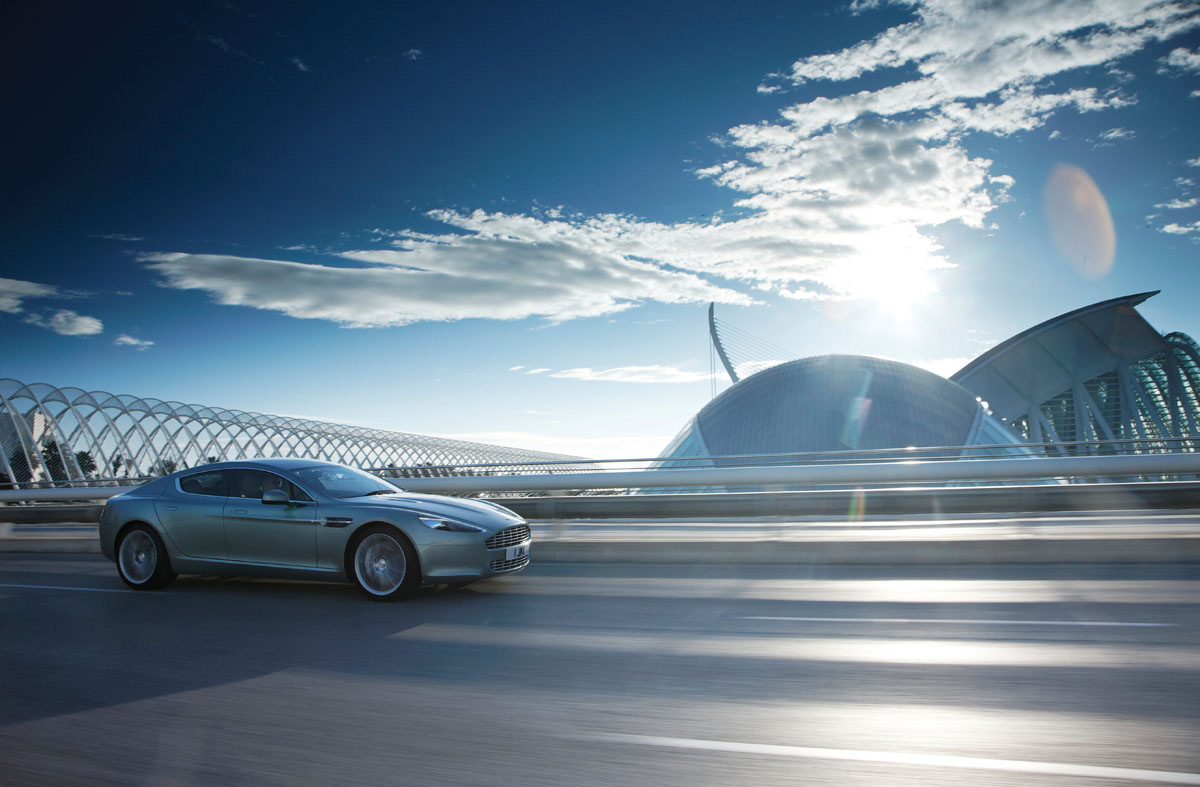 Aston Martin Rapide S
Price: $198,250
Where to get it: AstonMartin.com
From the firm that brought the world James Bond's iconic DB5 comes the Aston Martin Rapide S, a sedan at which one has to take a very close look indeed to realize it has 4 doors. The exterior lines are all coupe, but inside there's a full-size cabin complete with rear seats that accommodate full-sized humans. The new Rapide S is lower and lighter than last year's standout model, resulting in gazelle-like agility. Aston Martin's racing roots are evident in the massive 580 hp engine that delivers you at 60 mph in a scant 4.9 seconds. The interior is straight out of a private club with hand-stitched leather upholstery burnished with wood accents. The rear seats are separated by a console providing access to climate control and the sound system as well as deep, no-spills-ever drink holders. This is a car in which it's no slight to be directed to the rear cabin; once experienced, guests will fight over who gets to sit aft. That's okay; it leaves you in command of Commander Bond's sedan.