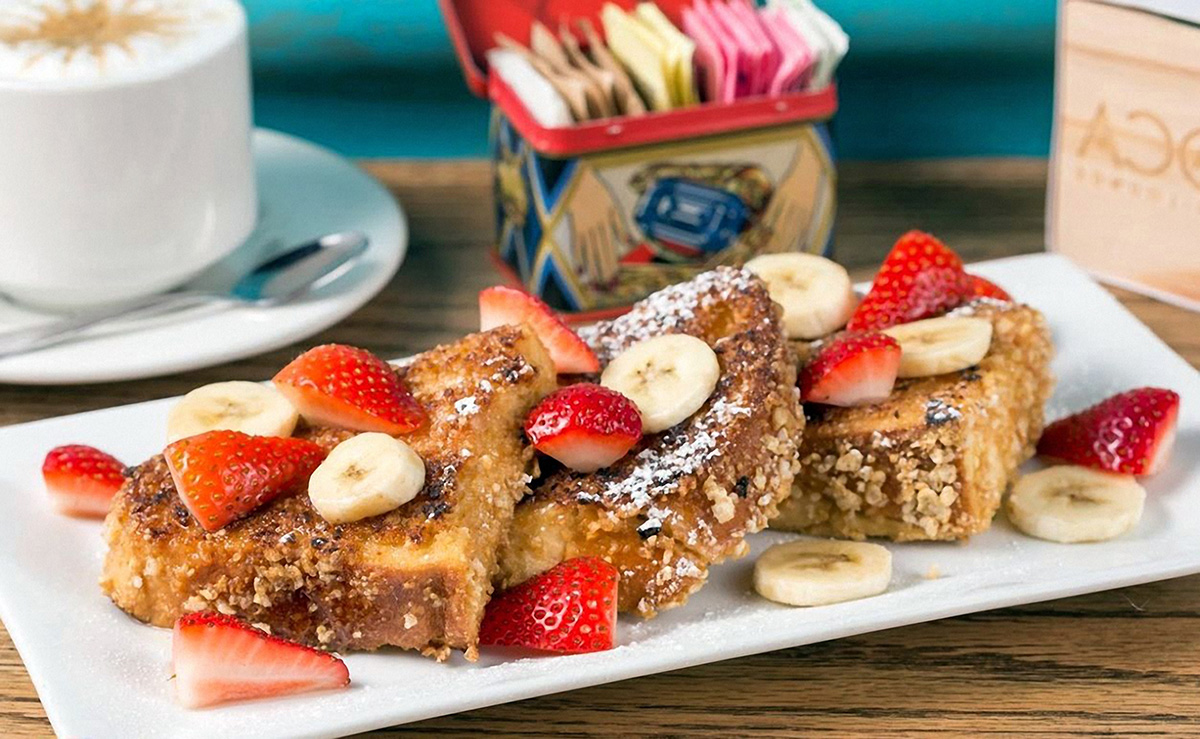 1. Cap'n Crunch French Toast @ La Boca House
1250 S. Miami Ave., Brickell
786.452.8851
LaBocaHouse.com
Why we picked it: A breakfast of pan-fried slabs of cereal-battered bread extinguished with fistfuls of strawberries and bananas should surprise no one familiar with the courageous spirit of the Buenos Aires neighborhood the restaurant is named after.
2. Millions Of Peaches @ Will Call
700 NE 2nd Ave., Park West
305.577.5900
WillCallMiami.com
Why we picked it: Put a little Southern swing in your step with this country concoction of Buffalo Trace Bourbon, Georgia peach puree, lemon & thyme inspired by the catchy Presidents Of The United States Of America song.
3. Patio Bar @ Perricone's Marketplace & Café
15 SE 10th St., Brickell
305.374.9449
Perricones.com
Why we picked it: Italian-style family-style dinners, weekend brunches, events…the only thing you can't do at Perricone's is stay the night, but feel free to sip on single-malts in comfort at the breezy outdoor bar which always feels like home.
4. Spicy Tuna Bon-Bon @ NoVe Kitchen & Bar
1750 N. Bayshore Dr., Edgewater
786.871.7727
NoveSushiMiami.com
Why we picked it: This dish is an example of Tokyo technique meets Miami bravura, featuring tuna tartare delicately wrapped in avocado crowned with 24 kt. gold flakes studded with tobiko caviar jewels.
5. Pop's Porter @ Wynwood Brewing Co.
565 NW 24th St., Wynwood
305.982.8732
WynwoodBrewing.com
Why we picked it: Olympians, soldiers and brewmasters earn medals, but their tap-room is the only place you'll actually taste victory as their Pop's Porter won Gold at last year's Great American Beer Festival.
6. Roasted Veal Chop @ Seaspice
422 NW N. River Dr., Downtown Miami
305.440.4200
SeaspiceMiami.com
Why we picked it: Had Roman Emperor Julius Caesar landed at this dockside resto-lounge, he would've exclaimed, "View, Veal, Vino!" after savoring the shaved black truffle-dusted Roasted Veal Chop over Sauvignon Blanc reduction.
7. Pot Pies @ Fireman Derek's
2600 N. Miami Ave., Wynwood
786.449.2517
FiremanDereksPies.com
Why we picked it: The baker who will run into a burning building for you doesn't want to be pigeonholed as just a confectioner, that's why he started making alarmingly good chicken & veggie pot pies.
8. Butternut Squash Semifreddo @ Tuyo
415 NE 2nd Ave., Downtown Miami
305.237.3200
TuyoMiami.com
Why we picked it: Like a percussionist crashing cymbals together, Tuyo makes opposing flavors collide like this exceptional culinary stand-out featuring cranberry-sage compote, gingersnap crumble & spiced pumpkin bread.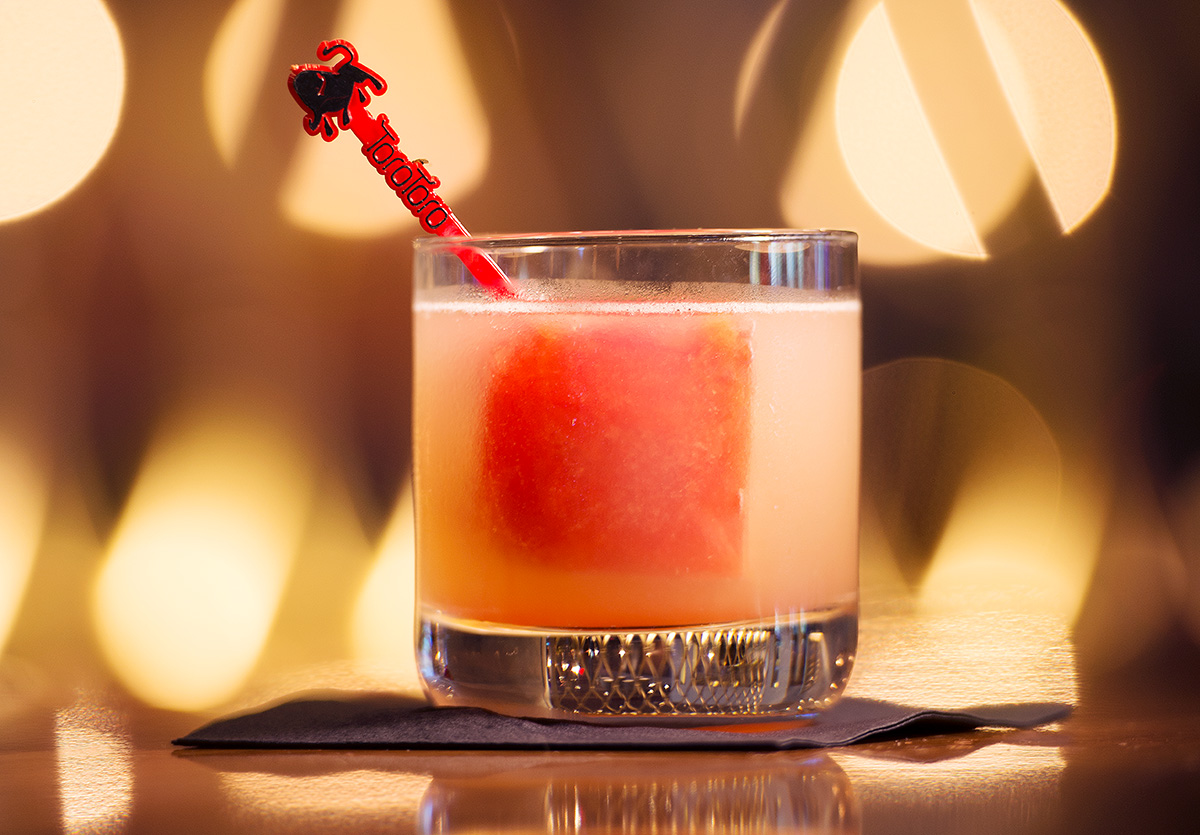 9. Ahumado @ Toro Toro
Intercontinental Miami
100 Chopin Plaza, Downtown Miami
305.372.4710; ToroToroMiami.com
Why we picked it: You might raise an eyebrow when Matt Phillips pulls bell peppers and chilies out for cocktails, but once he whips them into a frenzy with Solerno Liqueur, mezcal and blood-orange/jalapeño ice cubes, you'll be raising your glass for one.
10. Campechano Taco @ Viva Mexico
542 SW 12th Ave., Little Havana
786.350.6360
Why we picked it: The opposing textures of juicy pulled pork and crunchy pork rinds enveloped by a corn tortilla can only benefit from chopped onions, cilantro and 4 house-made hot sauces. Just beware of the habanero sauce posing as ketchup.
11. Red Quinoa Salad @ Puntino Key Biscayne
260 Crandon Blvd., Key Biscayne
305.361.6252
PuntinoKB.com
Why we picked it: Featuring organic red quinoa with braised veggies and arugula served in a puff pastry basket, this healthy appetizer makes the perfect prelude (or side dish) to any meal on the menu.
12. Le Paste Menu @ Moyé
829 SW 1st Ave., Downtown Miami
305.372.5168; MoyeMiami.com
Why we picked it: This restaurant's name translates into "this is the time" — and it couldn't be more accurate. Their entire pasta menu is a must-try and includes all of the traditional Italian favorites and then some.
13. Bolitas De Queso @ Jimmy'z Kitchen
60 SW 10th St., Brickell
786.558.5517
JimmyzKitchen.com
Why we picked it: Chef Jimmy Carey finally tracked down the goose that lays the golden eggs in Puerto Rico — that's when he realized they were really fried panko-breaded spherical bundles of cheddar jack drizzled with guava sauce served up in bite-sized deliciousness.
14. Chili-Shrimp Dumplings @ Gyu-Kaku
34 SW 13th St., Ste. R-1, Brickell
305.400.8915
Gyu-Kaku.com
Why we picked it: The inventors of the English muffin would have appreciated the nooks & crannies of these pillowy steamed dumplings that were designed to capture the complementing scallion, sesame and chili oil dressing.
15. Miami Martini @ Segafredo Brickell
1421 S. Miami Ave., Brickell
305.577.9809; Sze-Brickell.com
Why we picked it: Local citrus farmers applaud whenever someone orders this colorful cocktail which combines the limited-edition orange blossom-enhanced Absolut Miami Vodka with the tropical taste of squeezed-to-order juice.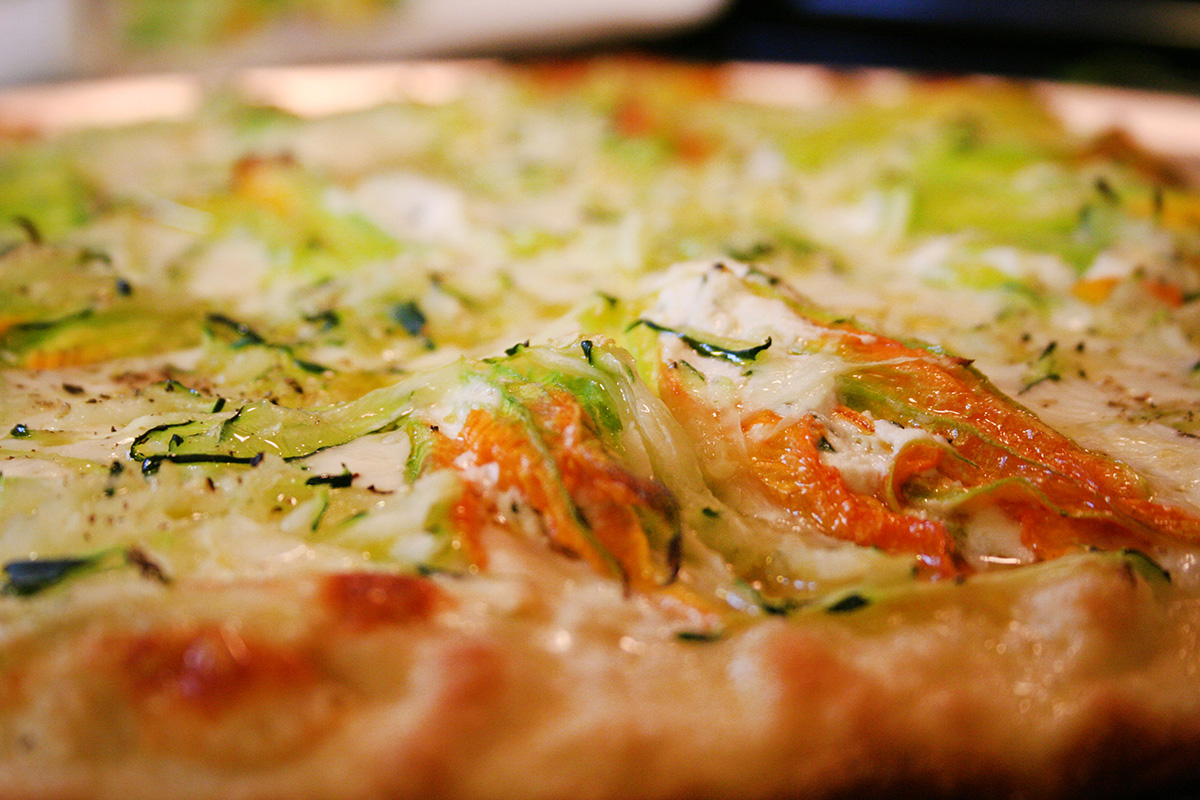 16. Squash Blossom Pizza @ Verde
1103 Biscayne Blvd., Downtown Miami
305.375.8282
PAMM.org/Dining
Why we picked it: Though attached to a museum, there's clearly a mathematician behind this exquisitely built pizza layered with sugo al pomodoro, chèvre, microscopically thin zucchini and squash blossoms wilted by the heat of the oven and the warmth of your tongue.
17. Beef Ribs @ Steak Brasil
190 SE 1st Ave., Downtown Miami
305.415.2006
SteakBrasil.com
Why we picked it: BBQ pit-masters scoff at fall-off-the-bone ribs, and the gauchos here feel the same and prepare your ribs to be so tender you'll have picked them clean before you remember you wanted sauce.
18. Escargots Bordelaise @ Costa Med
260 Crandon Blvd., Ste. 46, Key Biscayne
305.361.7575; CostaMedRestaurant.com
Why we picked it: One dozen deliciously imported snails are sautéed in red wine, marinara sauce, garlic and Spanish sausage to yield a flavor profile that will leave your tastebuds asking for more.
19. Grilled Florida Snapper @ Atrio
1395 Brickell Ave., Brickell
305.503.6500
ConradMiami.com
Why we picked it: Snappers have a millionaire's diet of diver scallops, crab legs and sea urchin roe which imparts a rich (but easily muted flavor) into the fish which Atrio respects with a gentle basil aioli and ruby-red grapefruit salsa.
20. Maine Lobster BLT Roll @ Sugarcane
3252 NE 1st Ave., Midtown
786.369.0353
SugarcaneRawBarGrill.com
Why we picked it: An unconventional take on a conventional deli favorite, this signature roll features succulent Maine lobster-smoked bacon and chiptole mayo with just the right hint of spice.
21. Guava-Macaroon Cupcake @ LA Sweets
900 S. Miami Ave., Brickell
305.377.0044; LASweets.net
Why we picked it: Food bloggers have announced the demise of the gourmet cupcake, but wave one coconut & guava-perfumed hybrid under their noses and see how long before 2015 becomes "The Year Of The Cupcake".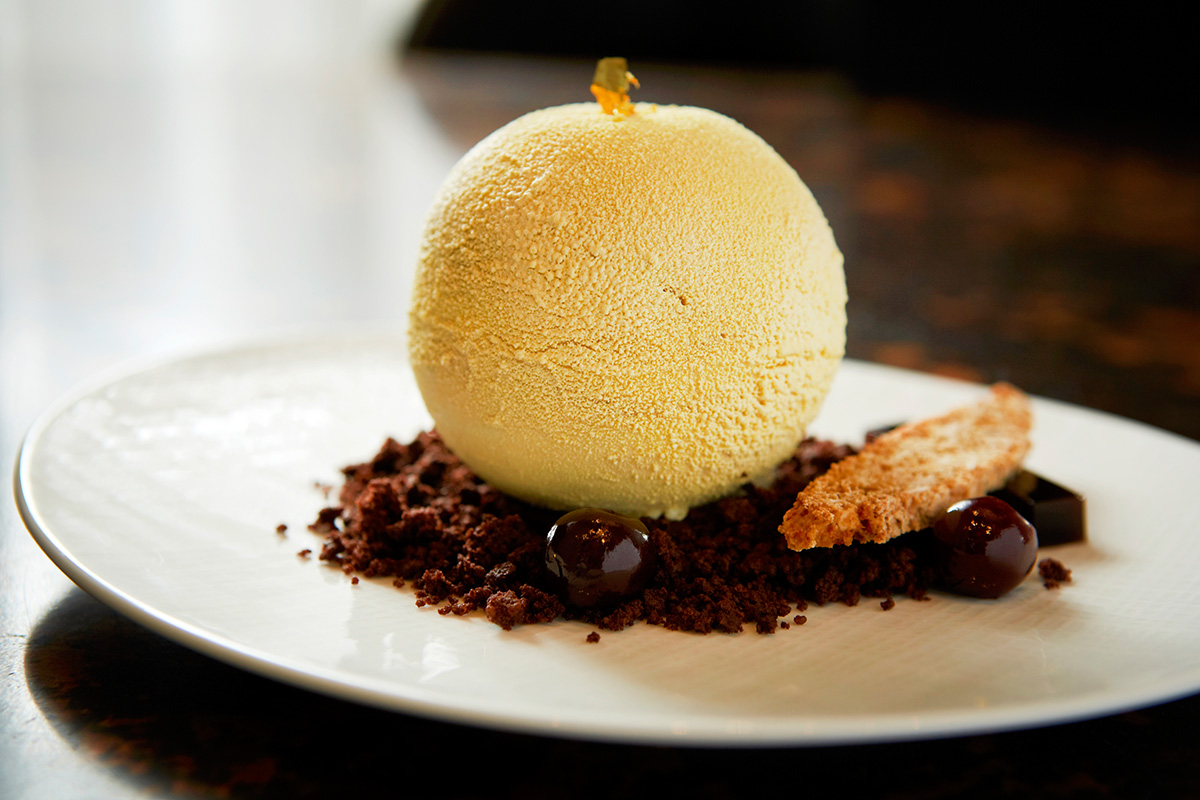 22. Spherical Tiramisu @ Tamarina
600 Brickell Ave., Brickell
305.579.1888; TamarinaRestaurants.com
Why we picked it: If an asteroid crash-landed on your plate leaving a crater of biscotti, espresso gelée & salted chocolate "gravel", would you report it to NASA? What about after fork-drilling to its center and discovering layers of amaretto-soaked ladyfingers and mascarpone cream?!
23. Salumi E Formaggi Tavola @ Tutto Pizza & Pasta
328 Crandon Blvd., Ste. 111, Key Biscayne
305.361.2224; TuttoPizzaPasta.com
Why we picked it: You may think Chef Joao Oliveira is cruel for leaving you to select from a greatest-hits menu of cheeses and charcuterie, but feel free to pick at random — he's already done the hard work of sourcing them for you.
24. Grilled Octopus @ Jaguar
3067 Grand Ave., Coconut Grove
305.444.0216
JaguarHG.com
Why we picked it: Featuring just the right amount of char and chew, the Grilled Octopus entree at Jaguar features the best tentacles in town and some of the tastiest side dish options around.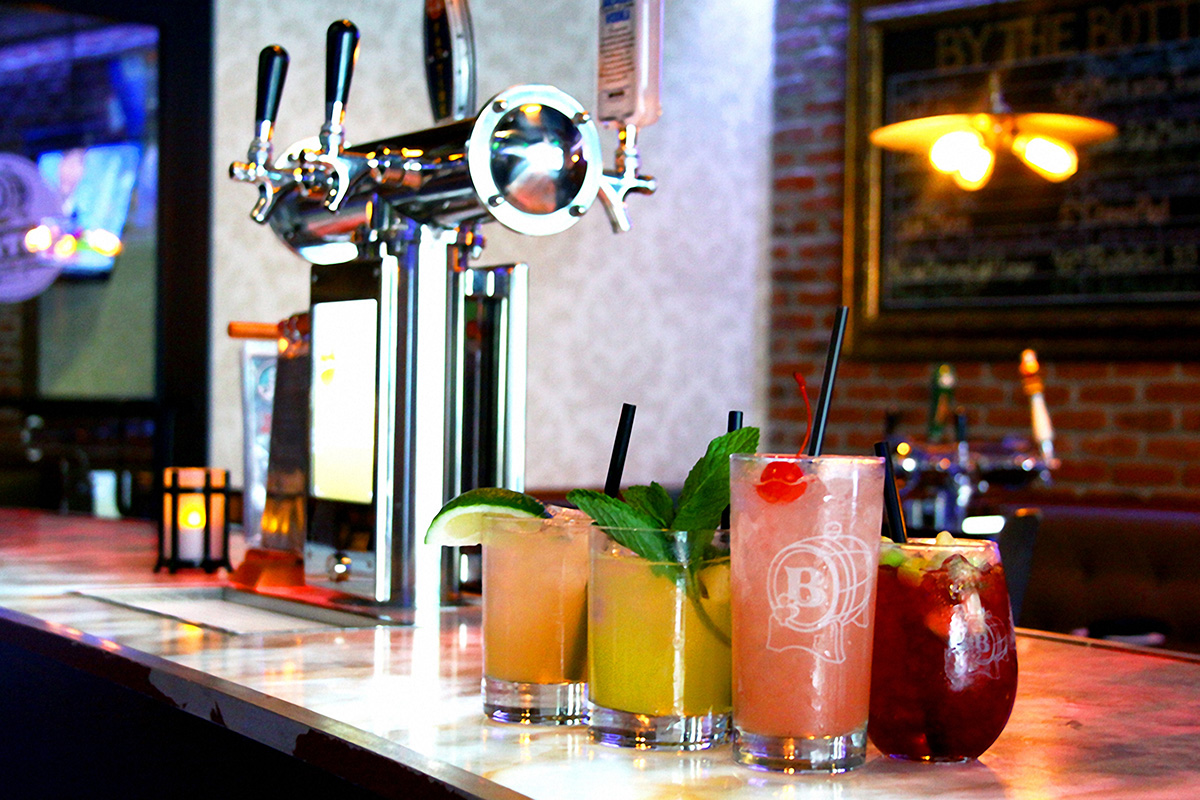 25. Late-Nite Happy Hour @ Batch Gastropub
30 SW 12th St., Brickell
305.808.5555
BatchMiami.com
Why we picked it: Afterhours menus are dreadfully simple, but not at Batch. Here, the habitual night-owl is rewarded with select offerings of craft draughts and batch cocktails conceived by Master Mixologist Jason Hodges.
26. Beef Massaman Curry @ Sawaddee
6968 Bay Dr., Miami Beach
305.866.8111; SawaddeeThaiRestaurant.com
Why we picked it: Coconut milk, roasted cashews, cinnamon sticks & star anise sound like the beginnings of a decadent dessert until sliced beef, yellow onion, avocado & piquant chilies make their savory appearance on your plate and beg you to devour them.
27. Breakfast Shepard's Pie @ The Local
150 Giralda Ave., Coral Gables
305.648.5687
The-Local.com
Why we picked it: A vertical breakfast buffet of fluffy scrambled eggs, crispy bacon strips and sautéed mushrooms are packed in with hash-brown insulation before being blanketed by dubliner cheddar and sent to the oven.
28. Original Frita @ El Rey De Las Fritas
1821 SW 8th St., Little Havana
305.644.6054
ElReyDeLasFritas.com
Why we picked it: As if hamburgers weren't calorically dense enough, someone involved these folks and they answered with a beef-chorizo patty and shoestring fries between a Cuban bread bun that yields a taste for the ages.
29. Happy Meal @ Purdy Lounge
1811 Purdy Ave., Miami Beach
305.531.4622; PurdyLounge.com
Why we picked it: Your bartenders spend all week muddling Mojitos, lining up Lemon Drops and serving up your ice-cold bottled brew of choice, so on Sundays you can give them a break by ordering the Champagne of Beers paired with a nearly freezing shot of Jäger for $6.
30. Duffin @ Coral Bagels
2750 SW 26th Ave., Coconut Grove
305.854.0336
Why we picked it: Sometimes when a muffin and a donut love each other very much, they wrestle together when no one is looking and a stork drops off a little pastry baby named Duffin, featuring the flavor and texture of a muffin, yet round and holey like a donut.
31. Eggs Florentine @ Chocolate Fashion
248 Andalusia Ave., Coral Gables
305.461.3200
ChocolateFashionOnline.com
Why we picked it: Giving your breakfast a nickname is completely acceptable…after all, you've known each other for years. So when your friend Flor appears dressed in poached eggs, creamed spinach, parm flakes and Hollandaise sauce, you should greet her with your mouth wide open.
32. Mac & Cheese @ Blue Collar
6730 Biscayne Blvd., MiMo
305.756.0366
BlueCollarMiami.com
Why we picked it: If a survival situation ever arises at sea or otherwise, you'd better hope you packed this tasty side dish as your on-board meal. The 3-cheese Cavatappi pasta peppered with seasoned breadcrumbs and chives is so compact it's virtually waterproof.
33. 1855 Black Angus Burnt Ends @
Swine Southern Table
2415 Ponce de Leon Blvd., Coral Gables
786.360.6433; RunPigRun.com
Why we picked it: The 1855 stands for the number of people who will have to hold back from consuming the rest of the skillet-fired cornbread topped with the choicest parts of the brisket smothered with BBQ sauce made in-house.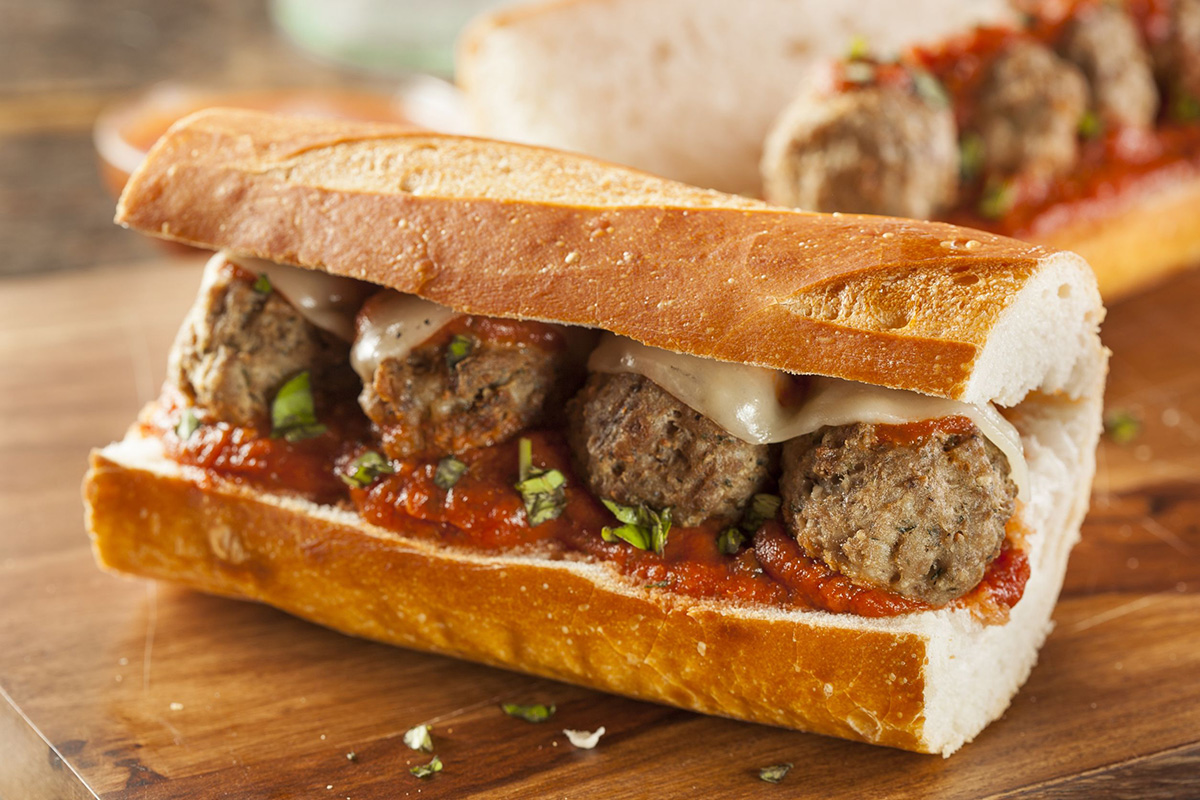 34. Meatball Parmesan Sandwich @ Andiamo
5600 Biscayne Blvd., Morningside
305.762.5751
AndiamoPizzaMiami.com
Why we picked it: The only problem with ordering this oven-toasted sub made from special pork & veal meatballs, smoked provolone cheese and marinara sprinkled with oregano is the need for absolute privacy, as your moaning may be considered lewd & lascivious.
35. Elote @ HuaHua's Taquería
1211 Lincoln Rd., Miami Beach
305.534.8226
HuaHuasTaco.com
Why we picked it: When Nacho Libre slapped the corn-on-a-stick out of Esqueleto's hand, he would've been heartbroken to know it was from HuaHua's. Their version of Mexican-style street food is grilled sweet corn complemented by oozy cheese, spicy mayonnaise & cilantro.
36. Mushroom Soup @ Chophouse 305
300 Biscayne Blvd., Downtown Miami
305.938.9000
Chophouse305.com
Why we picked it: This masterful mushroom invention comes from the Small Plates Menu but packs a BIG punch. It arrives with a special truffle foam that's at once tasty and totally unexpected.
37. Polonaise @ Buena Vista Deli
4590 NE 2nd Ave., Design District
305.576.3945
BuenaVistaDeli.com
Why we picked it: This benign muffin-like dessert is more than it seems as its center hides rum & vanilla-infused custard inside and thin-walled brioche outside, topped with meringue speckled with black currants & almonds.
38. Tandoori Chicken @ Bombay Darbar
3195 Commodore Plaza, Coconut Grove
305.444.7272
BombayDarbarRestaurant.com
Why we picked it: When it comes to this perfectly seasoned dish, opt for the Whole Chicken version if you really want to feast, made with lots of love and marinated in yogurt, ginger, garlic & freshly ground spices.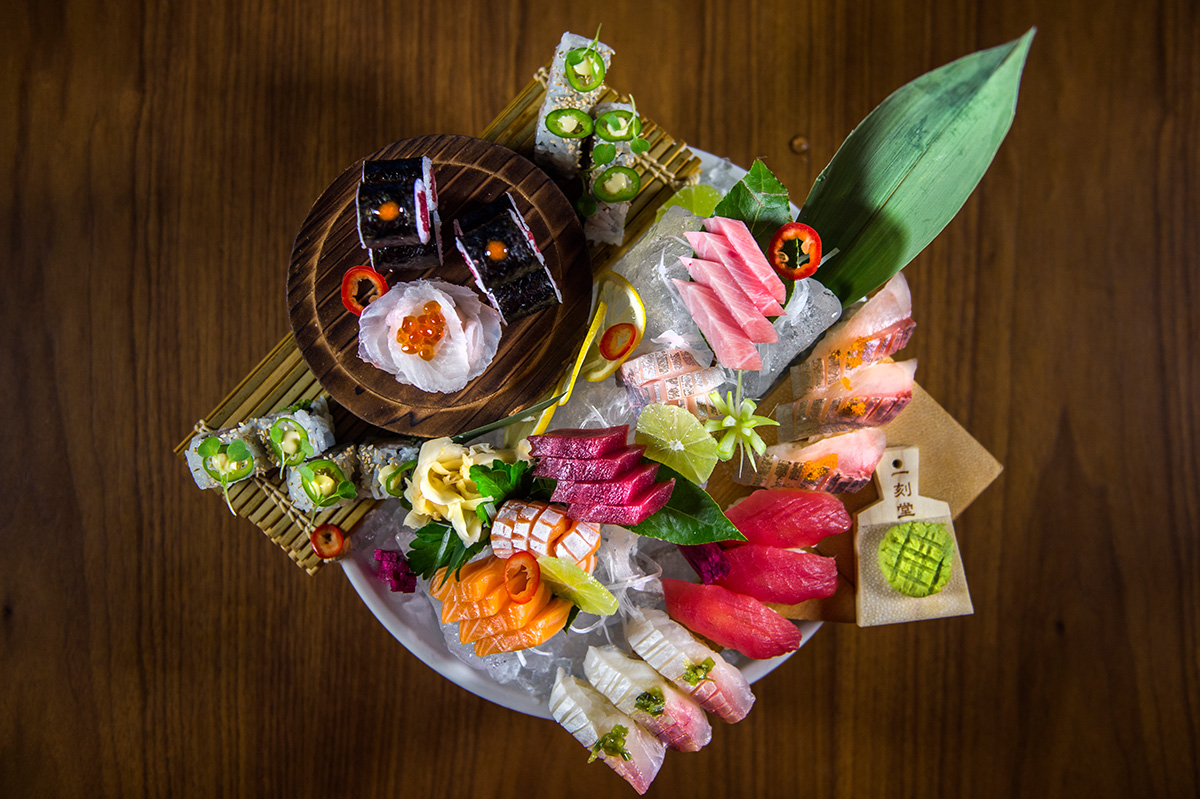 39. Omakase @ Lure Fishbar
1601 Collins Ave., Miami Beach
305.695.4550
LureFishbar.com
Why we picked it: Unlike the Rolling Stones, Chef John Iatrelis believes that you can always get what you want. That's why he designed a strict sushi tasting menu with satisfying bites of nigiri, sashimi & signature rolls.
40. Aji De Gallina @ SuViche
49 SW 11th St., Brickell
305.960.7097
SuViche.com
Why we picked it: If you can walk after this monster meal of shredded chicken breast, Idaho potatoes and roasted walnuts in a creamy yet mouth-numbingly spicy sauce over rice, you'll have enough energy to do anything. Ever.
41. Labneh Platter @ Baklava Factory
1777 SW 3rd Ave., The Roads
305.858.6485
Baklava-Factory.com
Why we picked it: Beefsteak tomato, green olives & fragrant mint are the outer ring of a centerpiece dominated by a healthy serving of a cream cheese of Lebanese origin that you can explore with as many pitas as it takes.
42. Red Velvet Pancakes @ Roasters 'N' Toasters
525 Arthur Godfrey Rd., Miami Beach
305.531.7691
RoastersNToasters.com
Why we picked it: These deep-red chocolate pancakes crisscrossed with funfetti-cream cheese syrup is the only breakfast item that doesn't come with a side, because there's nothing it can't cover with its shadow. Don't expect to find it on the menu, it's served up as a secret special at this location.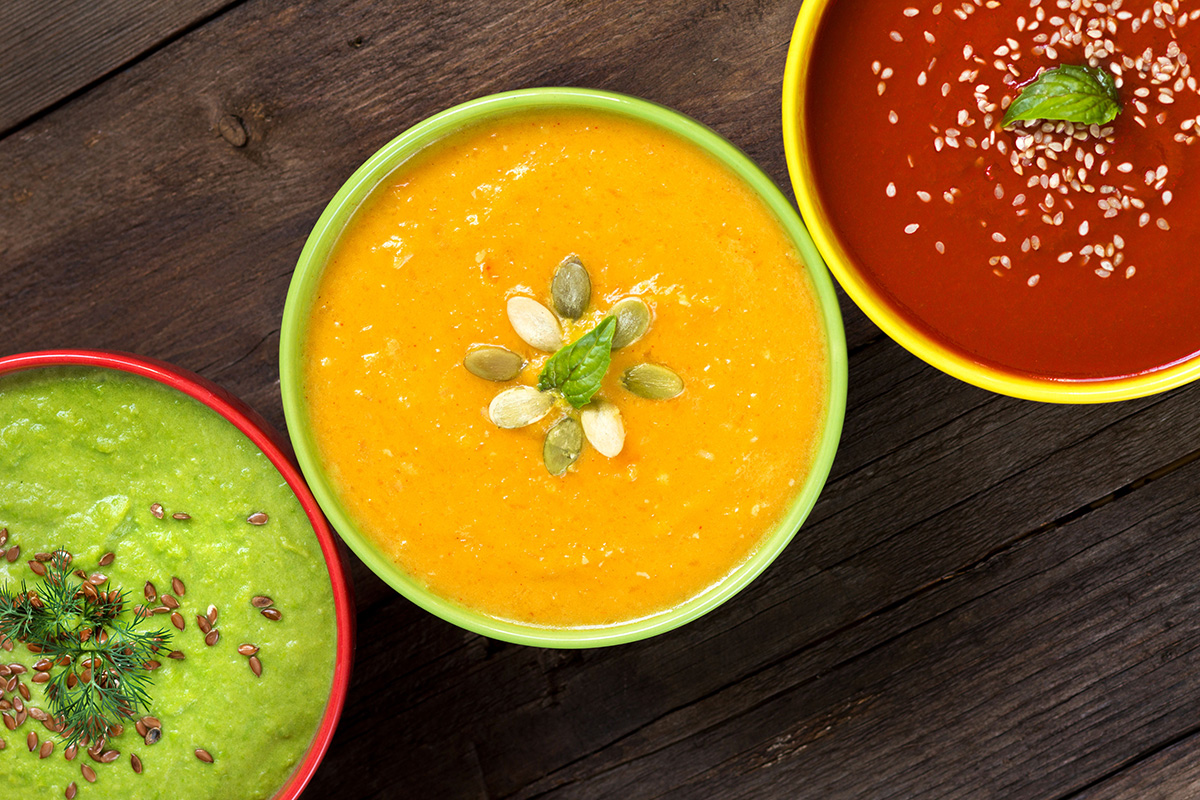 43. Soup Of The Day @ Tre Italian Bistro
270 E. Flagler St., Downtown Miami
305.373.3303
TreMiami.com
Why we picked it: Regardless of what Tre's chefs have decided to cook up on any given day of the week, whatever soupy surprise may come with your "Soup Of The Day Special" will cause you to slurp up every last drop.
44. $10,000 Dinner Menu @ The Setai
2001 Collins Ave., Miami Beach
305.520.6111
TheSetaiHotel.com
Why we picked it: To celebrate its 10th birthday, The Setai unleashed a dining experience the size of a culinary kraken. Expect to see Ossetra Caviar, Kobe Beef, Maine Lobster and that's not even half of what the kitchen has planned.
45. Watermelon Jolly Rancher @ J. Wakefield
120 NW 24th St., Wynwood
305.576.4500
JWakefieldBrewing.com
Why we picked it: Pink, effervescent and less than 4% ABV doesn't sound like it would be a hit among the craft beer cabal…that's until it hits you full-face with a sledgehammer of sour!
46. Black Cod Miso @ Zuma
270 Biscayne Blvd. Way, Downtown Miami
305.577.0277
ZumaRestaurant.com
Why we picked it: Zuma's cod-marinating method allows for the fish to soften with a buttery mouthfeel that carries sweetness around your mouth and straight toward your belly.
47. Hand-Crafted Chocolates @ Janette & Co.
5811 Sunset Dr., South Miami
786.264.8638; JanetteAndCo.com
Why we picked it: When you've given every type of gift imaginable to that special someone in your life, these designer delicacies will find a new way to speak volumes on your behalf and show you really do care, regardless of whether the recipient has a sweet tooth or not. And, let's face it: Even if they don't have an appetite for sugary goodness, they won't be able to resist these awesomely exclusive delights.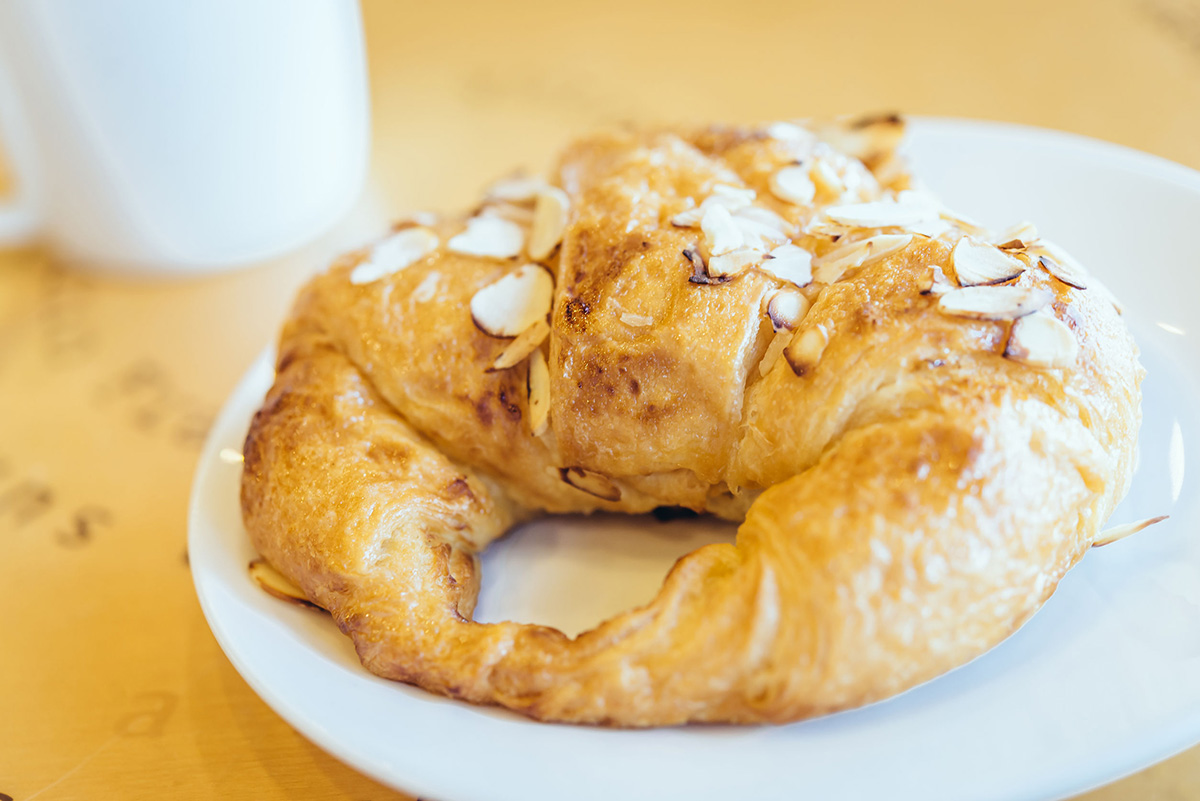 48. Almond Croissant @ Le Royal Bakery
7370 SW 57th Ave., South Miami
305.665.6631
Why we picked it: You won't have to save this pastry for after your meal since it's not sweet enough to count as a dessert…but that doesn't mean you should lose count of how many you eat — it's all about quality not quantity here, although you'll never have to worry about ordering one too many; just be conscious of the guy behind you…it's never in good form to order the last one, unless, of course, it's your first time.
49. Kush & Hash Burger @ Kush Wynwood
2003 N. Miami Ave., Wynwood
305.576.4500; KushWynwood.com
Why we picked it: Much like the "Ernest Hamwi" changed how ice cream is served with a waffle, so might Kush change how we eat burgers — and everything that comes with them. These folks place a fried egg, bacon & cheesy hashbrowns on a patty held in place by a pair of thick waffle buns to serve up one of the best pieces of meat you'll ever consume…in this life or the next.
50. Norwegian Benedict @ La Boulangerie
328 Crandon Blvd., Ste. 125, Key Biscayne
305.365.5260
Why we picked it: Now this is a dish that will have you mumbling OMG with your mouth open. Featuring Portuguese muffins, center-cut salmon, slivers of red onion, nonpareille capers and Hollandaise sauce whipped from scratch to form a base under poached eggs that are delicate enough to pierce with the point of an asparagus spear, this dish will be one to remember — and to come back for over and over again.