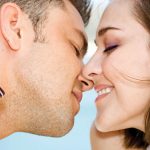 FIRST LOVE
Dating can be intimidating. It's important to feel refreshed before any romantic encounter. To enhance your night with that special someone, go with VitaLuv, an oxytocin cocktail that's also got a nice mix of B12. It jump-starts your libido and works best for women.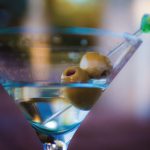 NIGHT CAP
Even before going out, it's already exhausting to think about how you'll feel tomorrow. Hangovers are pesky and just about the worst thing in the world. Beat them with a shot of LiquidNight. A blend of B Complex and Vitamin C, it prevents a hangover from originating, so you can indulge in a few more martinis.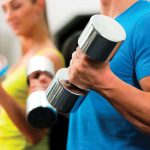 GROWING PAINS
If you're a believer of the "no pain, no gain" method when it comes to working out and getting fit, then being sore is a sure thing. Like your body after a hangover, your muscles need to recover after a workout. VitaFit is a combination of Toreador and L-Carnitine to aid muscle and fitness recovery while maximizing your potential.
ENERGY SHOT
Popular among celebrities like Rihanna and Simon Cowell, and professional athletes like Brendon Ayanbadejo, IV therapy features results-driven pure pharmaceutical-grade vitamins, making it the hottest craze in the health industry. VitaSquad has taken the trend to the next level by offering its intravenous nutritional therapy on-the-go, taking the most coveted personal wellness tool out of doctors' offices and spas and straight to patients' homes, hotels or even beachfront cabanas. Through various "Medical Cocktails," we pack a specifically customized blend of vitamins, minerals, amino acids and (in some cases) medications, in an IV bag that is infused directly into the blood stream allowing for 100% absorption and availability for immediate cellular use, making the results oftentimes instantaneous. Each series targets a different need including helping patients remedy hangovers, boost energy, improve recovery from exercise, curb anxiety, avoid illness, increase libido and enhance the immune system. IV nutrition therapy works by infusing large doses of pure, pharmaceutical grade vitamins into one's system. Unlike taking oral supplements, for example, which lose potency as they break down in the digestive tract, sessions are administered by professional nurses and take only about 25-35 minutes each.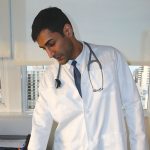 ABOUT THE AUTHOR
Dr. Jesse Sandhu is VitaSquad's Medical Director & a Staff Physician at Miami's Baptist Hospital where he specializes in Emergency Medicine. He's certified by The American Board Of Emergency Medicine and regarded as one of the area's top Emergency Physicians by his peers; 855.GO.IV.SQUAD; VitaSquad.com.