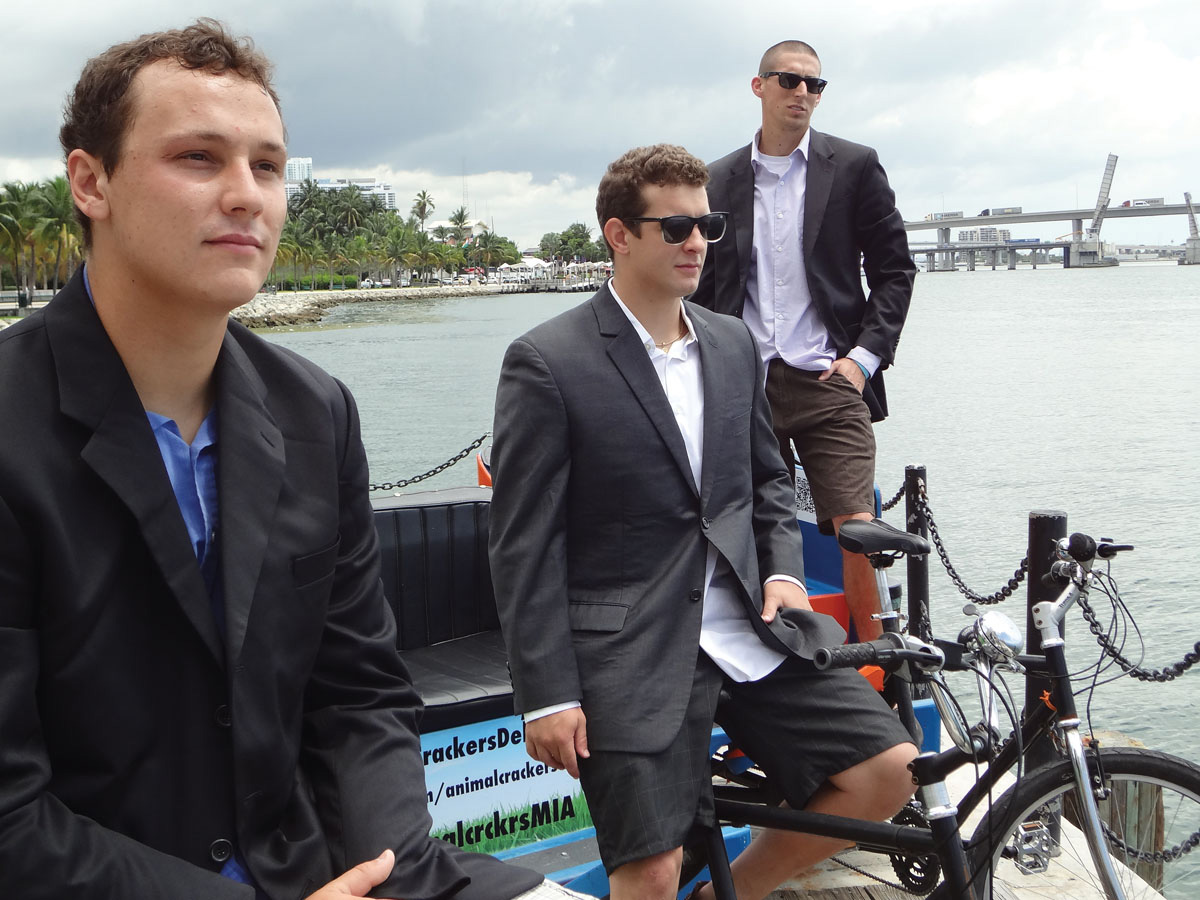 For the owners of Tropical Pedicabs, it started with good, old-fashioned pedal-pushing. Bob Forster and Aaron Roy spent 3 summers riding Pedicabs in the quaint town of Newport, Rhode Island, before being called in to help consult Need A Ride Pedicabs of New Orleans. There, they were joined by Charles Driza, and the trio decided to give operating their own pedicab business a whirl.
With its growing bike scene and beautiful weather, Miami struck them as the perfect place to start. The result is Tropical Pedicabs, a professional bike taxi service that places a special emphasis on outdoor advertising. "We provide advertisers with a way to broadcast their message and then provide a fun and memorable way for people to get where they're going," says Driza. All of Tropical Pedicabs' owners/founders are recent college grads, and cumulatively have 7 years experience in the pedicab industry.
In addition to their venture in Miami, they still offer management and consulting services for organizations such as New Orleans' Need A Ride Pedicabs through their firm, Convenient Canvassing. "Anybody can drive a tricycle around in circles, but we take something that's been being utilized for years and built a viable business model around it," Roy says. The Tropical Pedicabs team makes it a point to emphasize professionalism and great customer service. They also see a secure future ahead for the industry. "There will always be a need for pedicabs, especially as the focus on green transportation increases in the future," Forster explains.
In just a few months, the business has already made an impact on the city, connecting with others in the Miami bike scene and participating in ad campaigns for businesses such as Mack Cycle & Fitness. "We are collectively some of the youngest owners in the entire nation and our youth and willingness to adapt to constantly changing conditions has allowed us to cater to each and every market we've entered into," says Driza.
The trio is looking forward to expanding their business by continuing to add more bikes and widen their service area. "Our hope is to become a staple in Miami and something that tourists and locals alike enjoy and embrace as cherished part of the city."; 305.528.3754; TropicalPedicabs.com.