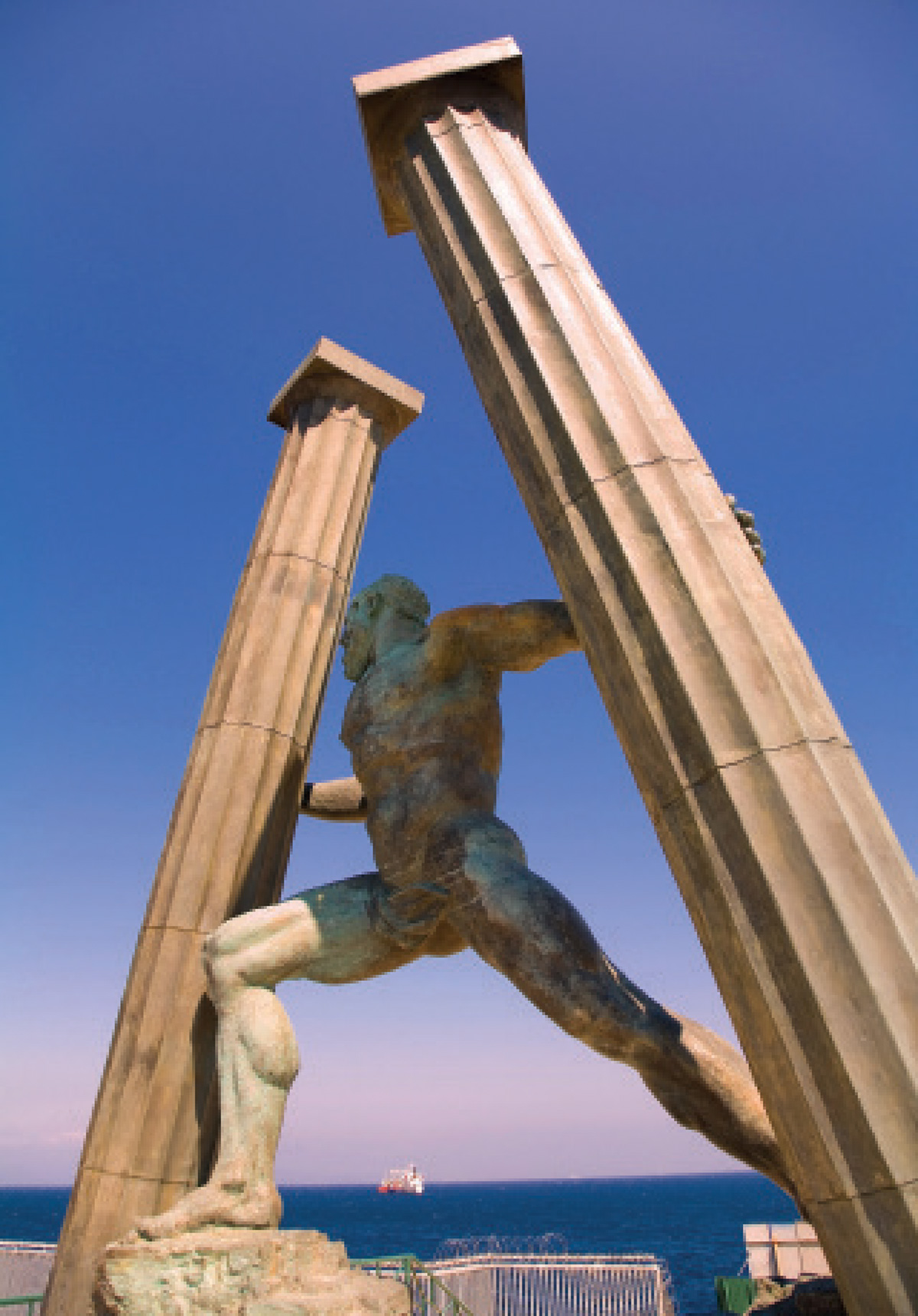 In an unsure world, where the future seems a little shaky and the channels of fate are somewhat blurred, artist Ginés Serrán uses his art to imagine a world that could be. A world free of sorrow. A world united under the same blue sky we all share. The only colors he sees are the ones he paints. "Most people around the world want to be united and to achieve peace," he says. "It's time to bring to an end the irrational culture of war which has been dominating the history of civilization for so many centuries and create a new conscience of peace. The world trusts not in those who destroy, but in those who build a future of peace."
It's that very philosophy that has allowed Serrán to spread his message of unity to the world through the founding of his utopic organization "Peace in the World," and the bigger-than-life bronze sculpture that embodies its mission: Monument to World Peace: The Union of the World, a grand 26-foot-high, 17,600-pound masterpiece inspired by the legend of "The Pillars of Hercules" that will call Miami home. "I use the hero to unite the columns instead of separating them," says the artist. "In many ways, the statue is a microcosm of Miami itself, as the city is a virtual melting pot of cultures, ideas and diversity."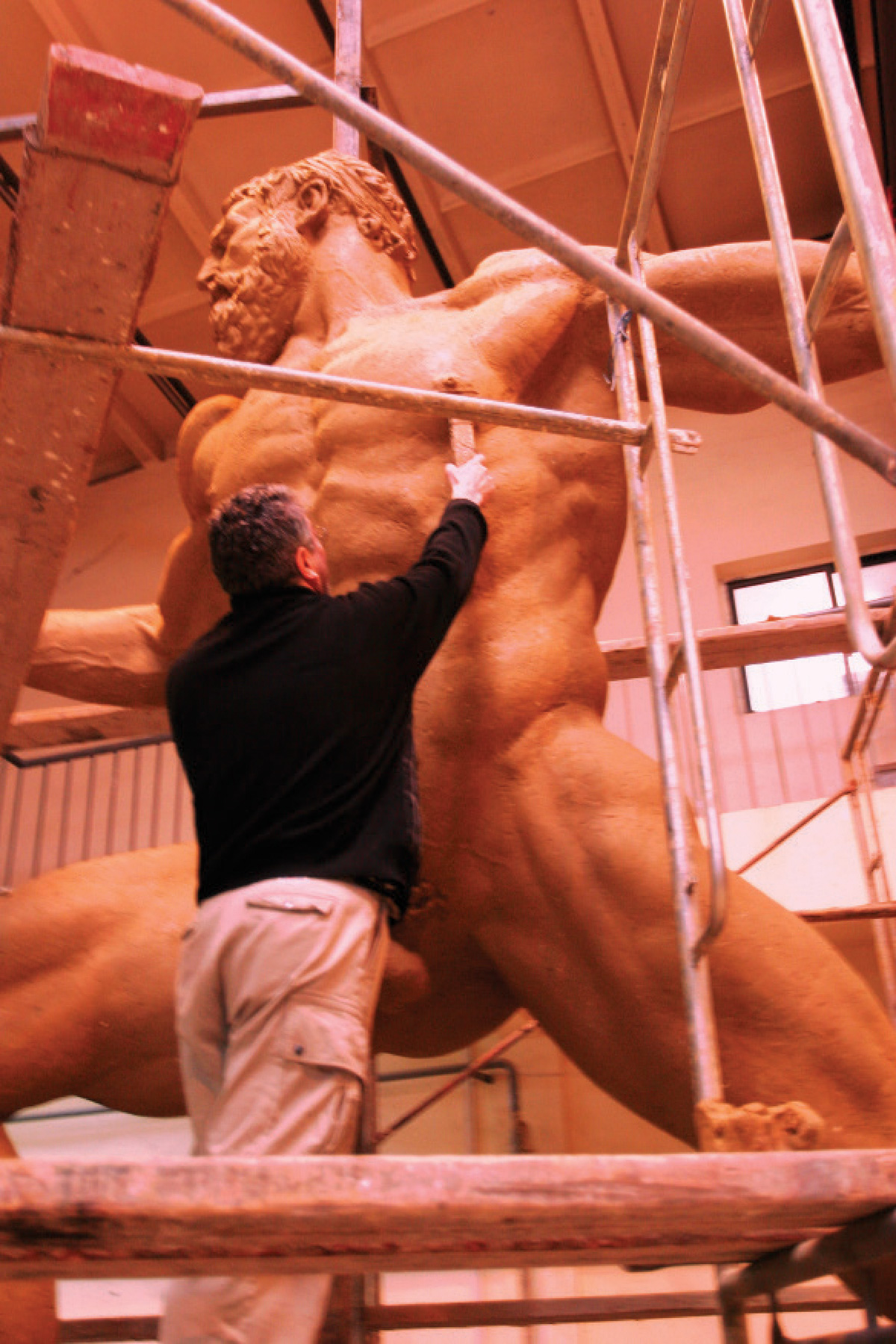 The woman responsible for making this dream a reality is Evangeline Gouletas. Currently, the Chairman and CEO of Skyline Equities Realty and developer of SkyPalace luxury condominiums in Mary Brickell Village, Evangeline is a longtime arts supporter who, among other accomplishments, founded the Chicago City Ballet and serves as a James Deering member of Vizcaya Museum & Gardens. "The arts have always been in my heart," she says. "That's why I'm so passionate about bringing this exciting symbol of world peace into our city."
Beginning in December, Serrán and Evangeline are focusing their passion on Mary Brickell Village, where the artist will showcase an unprecedented collection of culturally significant art pieces during the "Ginés Serrán Miami Art Exhibit," which opens on Dec. 12 and will comprise a number of special events including a grand opening gala where the monument will be officially donated to the City of Miami in the name of the donors who helped raise contributed funds for the epic undertaking. Their names will be inscribed on a bronze plaque that will be placed by the monument for future generations to see. "I consider myself to be Ginés' friend and I'm honored to have put together, conceived and organized the 'Ginés Serrán Miami Art Exhibit' and to have succeeded in bringing this magnificent sculpture to Miami," says Evangeline. "We're looking forward to disclosing the exact location of this statue to the residents of Miami who are already welcoming it with open arms."
Of all the exclusive enclaves South Florida has to offer during his stay, Serrán selected Key Biscayne as his hub while in town. "The island's tranquility inspires me as an artist," he says. "It offers a peaceful lifestyle amid beautiful natural wonders for its residents to explore and enjoy, which is something I really look forward to experiencing myself. I also appreciate the proximity of the island to the mainland, and specifically, to Mary Brickell Village, where I'll be exhibiting my work in this beautiful city!"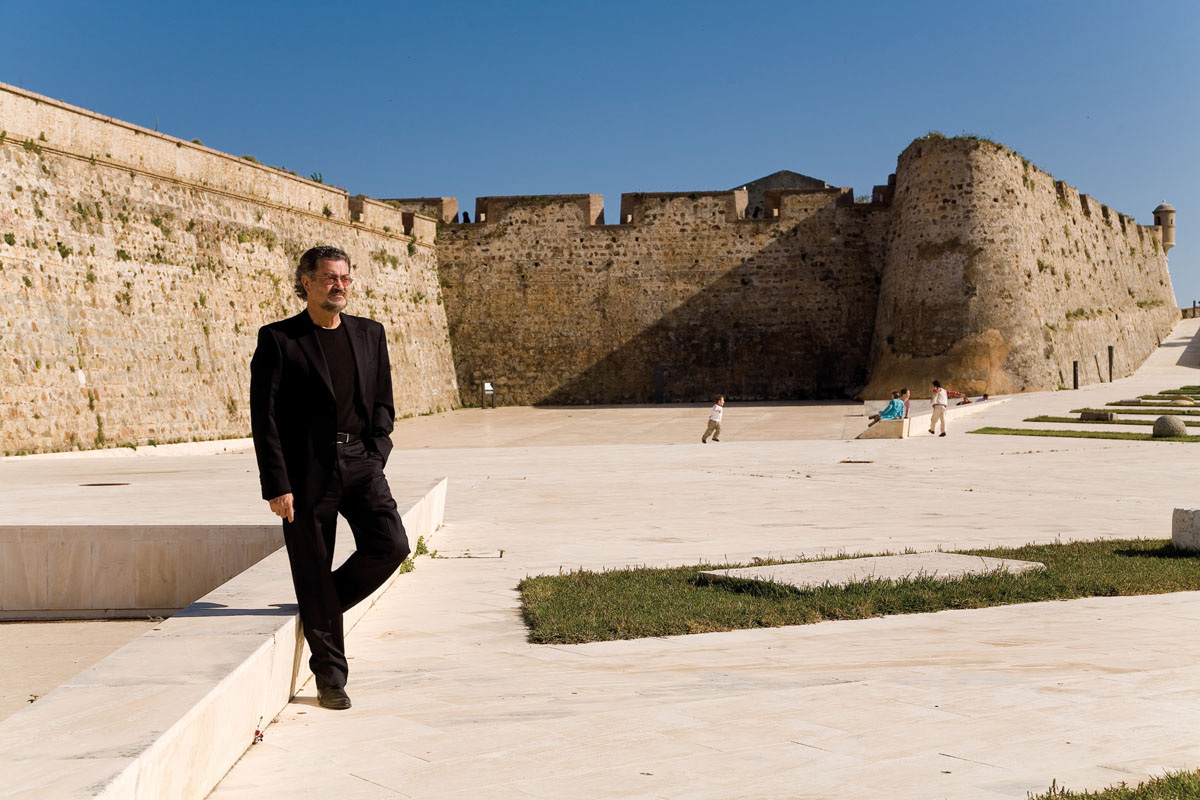 The arrival of Monument to World Peace: The Union of the World coincides with the 30th anniversary since the artist's first public exhibit at the Guggenheim Museum in New York. It would be the first of 120 exhibitions in 20 countries around the world that resulted from direct life experiences he had living with a variety of indigenous peoples of the world — ranging from Native Americans populations in North America to rural fishermen in Japan.
"In the simplicity of these people's lives and in the power of their cultures, Serrán looks for a vitality he believes the West has lost, and which finds life, inspiration and expression in his paintings," says Evangeline. "The sculpture symbolizes the historical and cultural ties of Europe with America and is undoubtedly one of the humanity's most significant logos of world peace!" As such, Miamians are eagerly awaiting the icon to arrive. Evangeline and the artist have been working closely with the Mayor Manny Diaz to secure the most appropriate spot at Museum Park, where the sculpture will find its permanent home in Miami.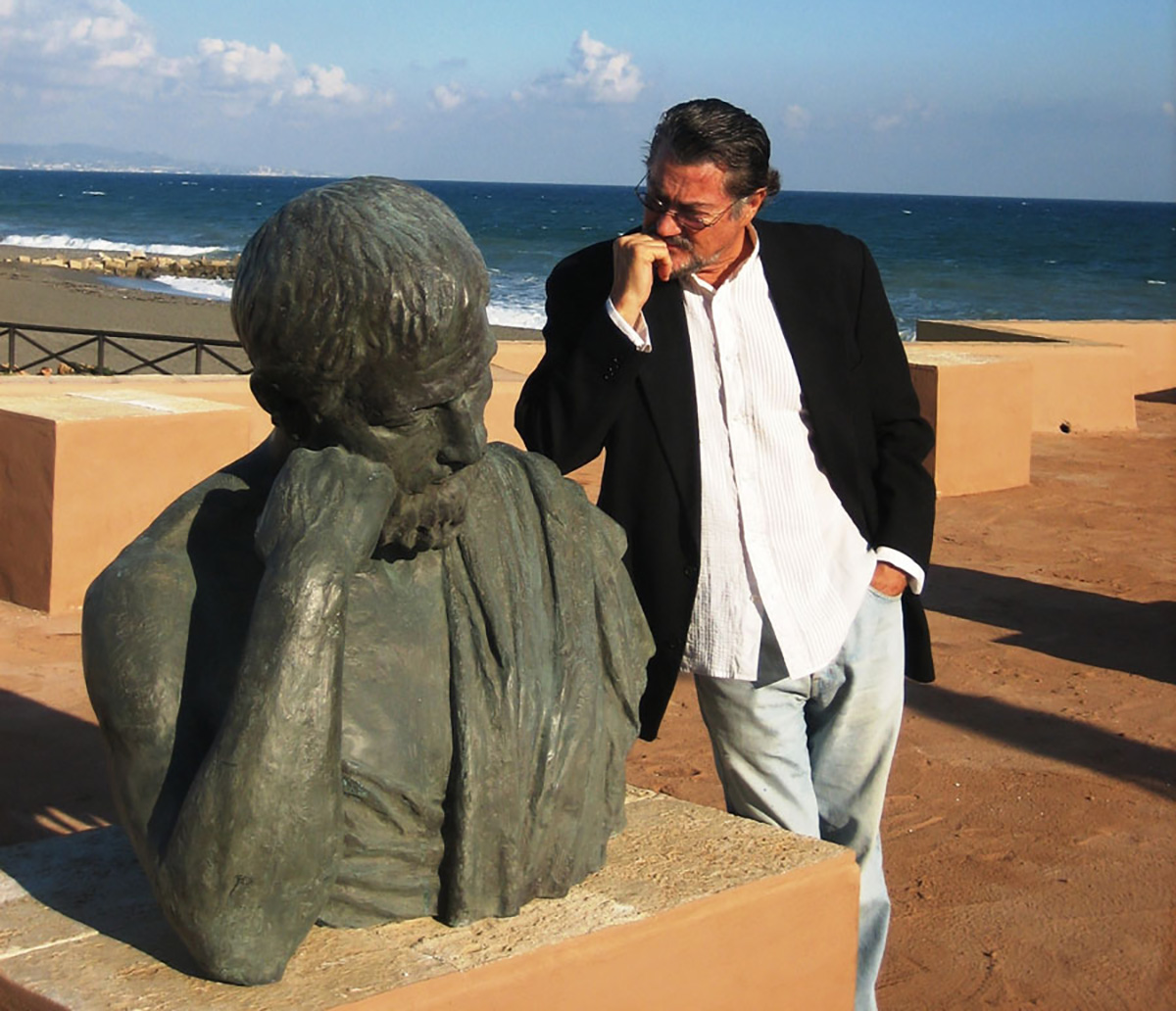 For more details on the artist and to find out more about the schedule of events planned, call 305.285.7272.