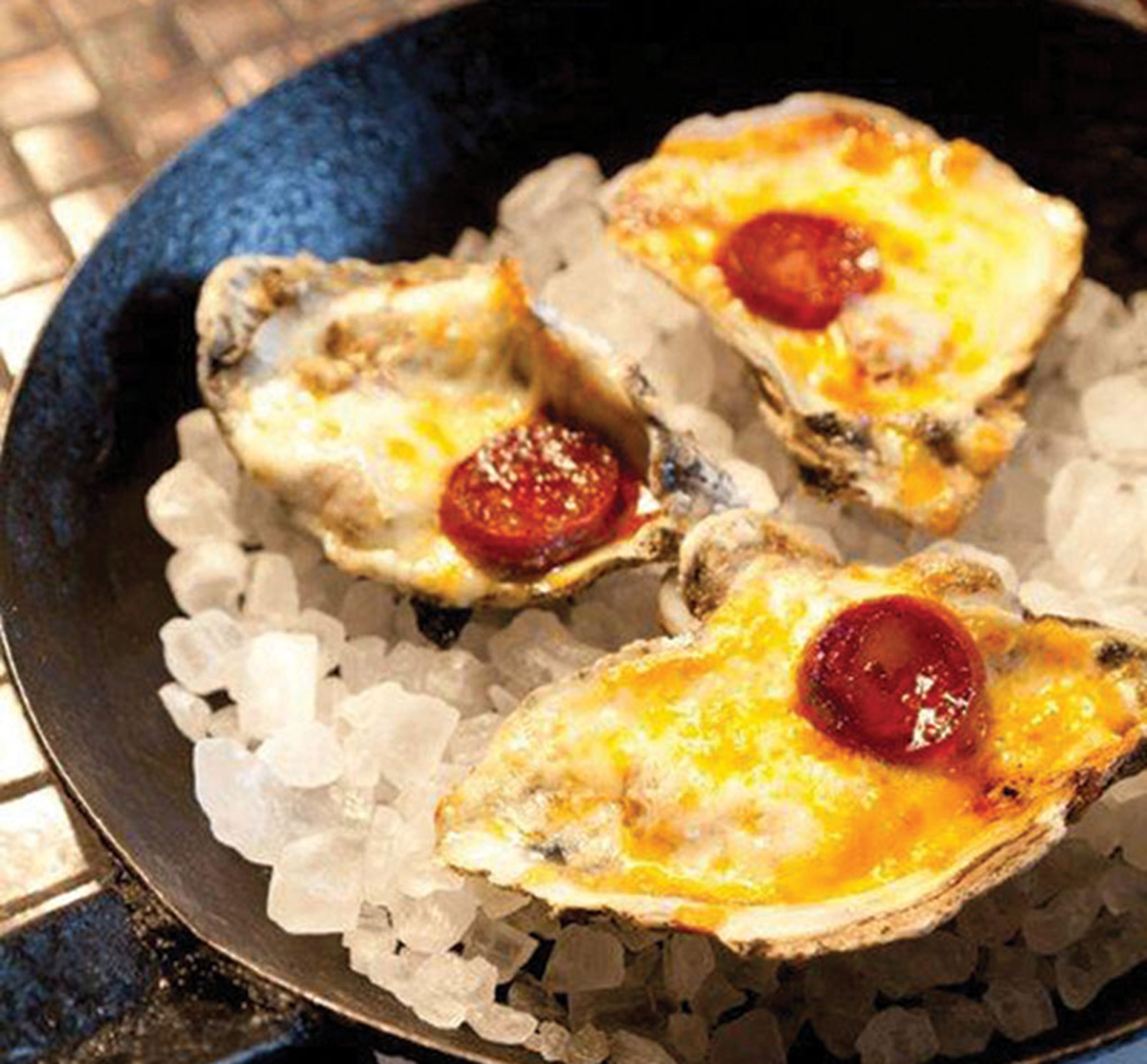 Of course, there are oysters (several kinds), but the highlight is the roasted oysters, which are coated with a sofrito butter, manchego cheese and chorizo before being broiled to fiery perfection. The party never ends with your choice of unlimited mimosas or bloody mary's; TheRiverMiami.com. — Carla Torres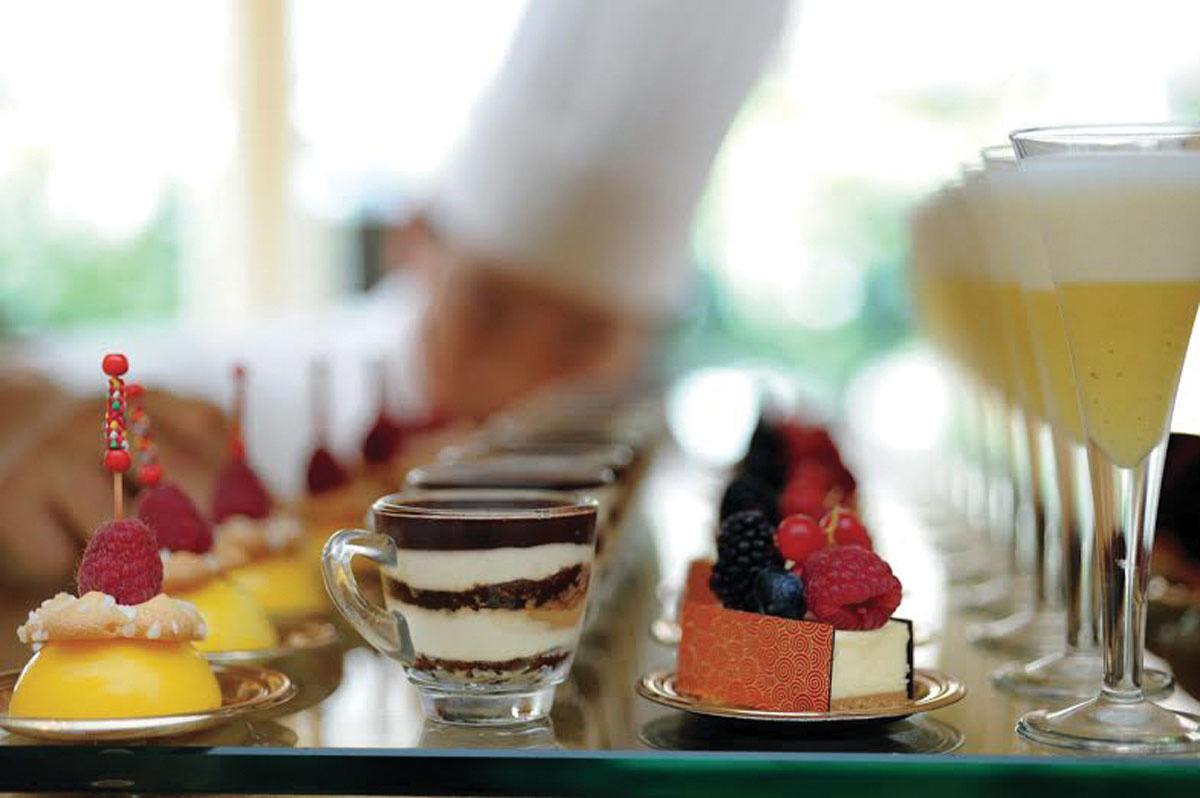 Toast To Brunch
The Cocktails & Culinary Brunch at The Ritz-Carlton South Beach's indoor and al fresco Bistro One LR served buffet-style takes unlimited quantities of food to a luxurious level. Served in small plates and divided into stations, each gastronomic category has a special handcrafted libation specifically designed to go with it. Fresh local seafood includes prawns, snow crab legs, sushi, sashimi and ceviche spoons. Imported cheeses and charcuterie, a chef's selection of pastries and customizable omelets, pancakes or French toast are sure to fill. Leave room for prime rib falling off the bone and mixed seafood paella. A plethora of macaroon flavors is the icing on a sweet — and perfectly seasoned — meal; 12 p.m.-3 p.m.; $75 for adults, $35 for kids 12 & under; RitzCarlton.com. — Carla Torres
Elegant Stance
A delicious meal paired with an exceptional wine is an experience. When I begin to assemble a menu at DB Bistro Moderne with our sommelier, there are general steps and tips we refer to, allowing us to choose the perfect combinations of palate-pleasing flavors every time. The first step is to consider the ingredients. The food selection will ultimately guide you in choosing your wine selection. It's equally as important to contemplate your cooking method. Grilling, smoking and blackening will produce intense flavors and require an equally powerful wine. Steaming, poaching and boiling produce a more moderate flavor and can be paired with subtler flavors. If you're having difficulty deciding on a wine, choosing wines from the same region as the origin of the food is always a great idea. For example, white truffles pair well with the Nebbiolo grape, both of which are from Piedmont. When working with spicy dishes, look for wines with residual sugar. For example a Kabinett Riesling from Germany has the correct sugar to counterbalance the heat. Sweet wines paired with desserts must be as sweet, if not sweeter, than the dessert itself. Wine pairing is meant to be enjoyable, so experiment often! Food and wine pairing is chemistry, and you should enjoy all the outcomes that are available.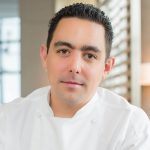 ABOUT THE AUTHOR
Chef Jason Pringle brings 13 years of experience from restaurant capitals San Francisco and New York City to DB Bistro Moderne Miami, with his most recent post at Boulud's Michelin-starred Café Boulud.
Perfect Halves
Where's someone supposed to get a great bagel in town? Well, rest assured there's plenty of spots in the city to choose from. Here are a few of our favorites. Text by Carla Torres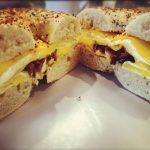 FAMILY TRADITION
Owner Mitch Shidlofsky moved to South Florida from New York seeking a better life for his son when he realized Miami lacked a good bagel. Twenty years later, other successful ventures in South Florida, Mitch's recently opened in Pinecrest; MitchsWestSideBagels.com.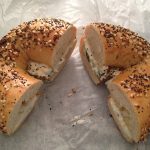 BAGEL BROTHERS
Khalid & Islam Mohammed are no strangers to the bagel-making business — they've been doing it for 14 years. At Toasted, everything is made from scratch, including the 10+ varieties of cream cheese. The shop opens at midnight on weekends, just in time for a snack; ToastedDeli.com.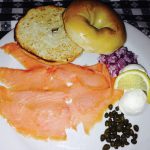 COMFORT FOOD
One wouldn't expect to find one of the city's best dough products in a building originally purchased to house a car collection. But on Saturdays and Sundays, the Lox & Bagel at Soyka is made to be enjoyed while listening to a performer get finger-crazy with the piano; SoykaRestaurant.com.