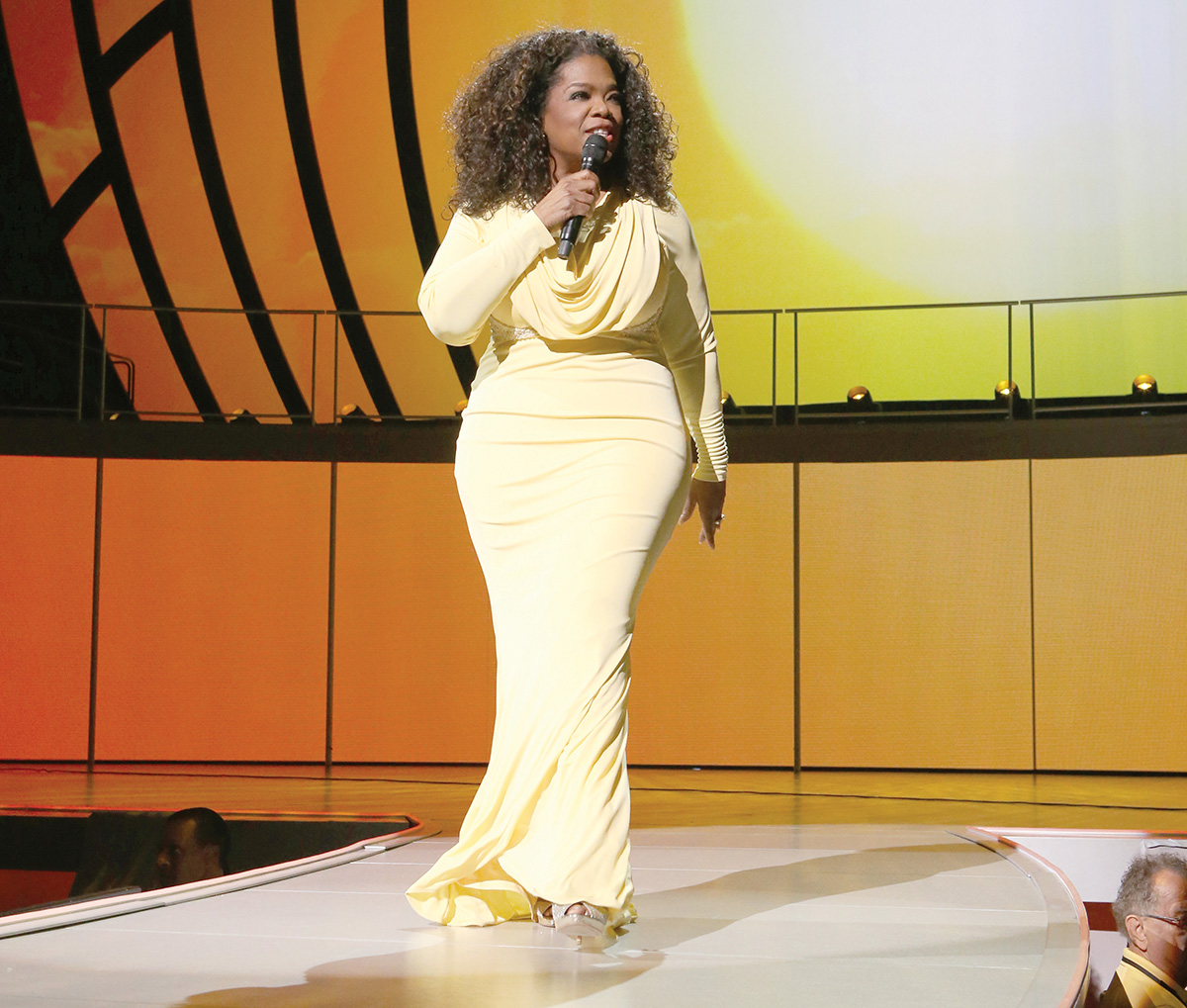 Oprah gathered her most acclaimed trailblazers for an awe-inspiring weekend showcase entitled The Life You Want starring Dr. Deepak Chopra, Iyanla "Fix My Life" Vanzant, Eat, Pray, Love Author Elizabeth Gilbert, Pastor Rob Bell and 2014 Paralympic Bronze Medalist Amy Purdy. The extravaganza was full of "aha" moments and perfect quotes to add to your soon-to-be-updated vision board. With each lesson, each discussion, each exercise, audience members felt their heart stretching with a warm powerful force brewing within. When it comes to living your best life, Oprah said: "Follow your passion. It will lead you to your purpose…if you can't get paid for it, let it feed you."
In short, a life with purpose and passion is a full, meaningful existence. Just because you may not be getting paid, doesn't mean it doesn't bring you great value. Elizabeth Gilbert said: "It's better to live your own destiny imperfectly than to live someone else's life." And she's right. Why live to make others happy when you aren't being true to yourself? Who better than Amy Purdy to remind us to "do what inspires you and live a life inspired." Reality check-ready Iyanla Vanzant left pearls of wisdom to help understand that "life always shows you the truth…your job is to recognize and accept it." She cautioned that "your eyes will adjust to the level of deficiency present" so be careful of what you're willing to accept in your life and don't let that hinder your ability to see.
In the end, we each have the tools to live the life we want, we simply need to ask the world for it and make each decision one that brings us that much closer to the life we envision. So, how will you be living the life you want today, tomorrow and in the new year? Think about it. Anything's possible.