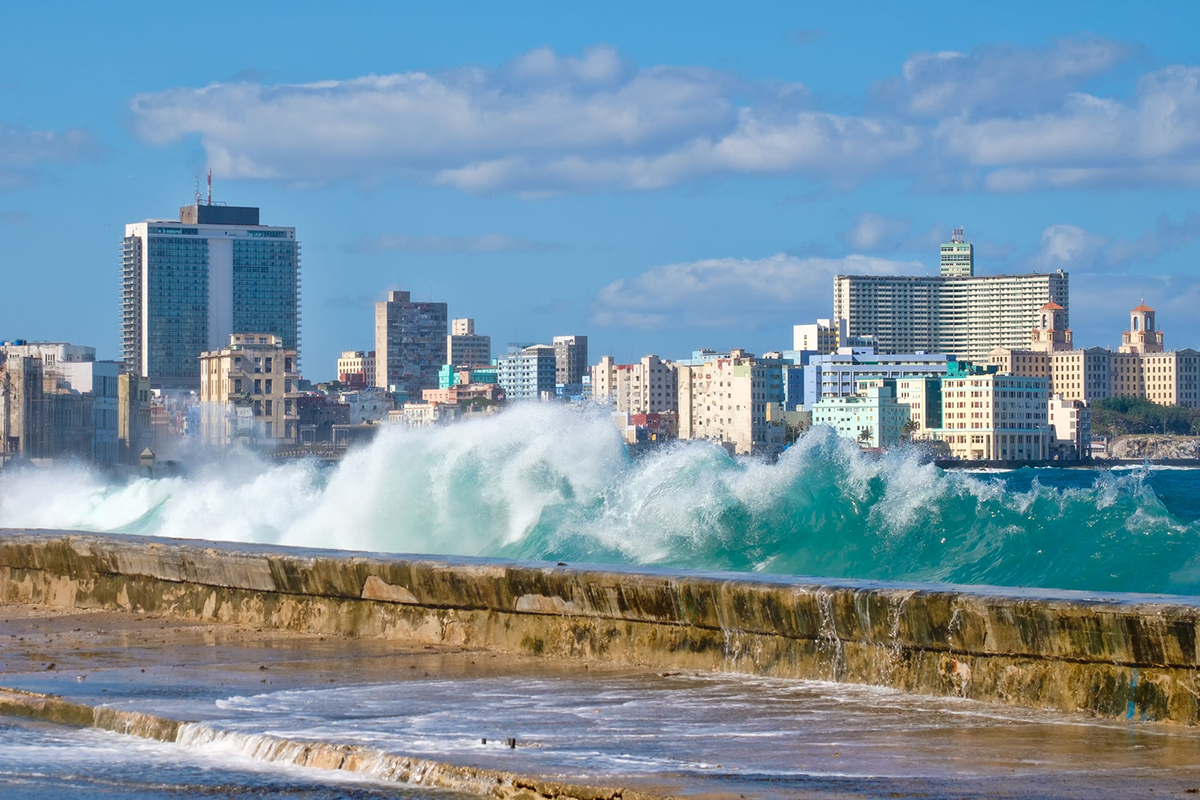 Preserved in amber, Havana sits on a seawall, a radiant silhouette of shadows languishing the horizon with the angst of someone in shackles, thrusting you into poetry. Iconic '50s-era cars cruise along the streets as live salsa, rumba and cha-cha-chá usurp street corners and imbibe ears. This is the island Christopher Columbus hailed the most beautiful. Traveling here is entering a time capsule and returning to the past, not much has changed since the coups d'état of 1959. After a brief stroll through the knick-knack, art and antique vendors of Plaza De Armas, lunchtime approaches. I'm off to La Guarida, considered a paladar (privately owned in-home restaurant). It's housed in a dilapidated building with grand marble Corinthian columns, wrought iron staircases and crumbling walls that weep: "I was once opulent." After lunch, I stop at one of Hemingway's favorite haunts, El Floridita for a banana daiquiri before heading to El Centro Félix Varela, a cultural center that provides presentations by semi-professional students for the viewing public. On this occasion, the Schola Cantorum Coralina performs Soneto De La Noche, a Neruda poem set to operatic music. The performance takes over my heart. It begins to set in. I'm here. I'm in Havana. Being the daughter of exiled Cubans, the emotion is overwhelming.
To lighten the mood, I stroll to the Habana 1791 Perfumeria, a fragrance shop in a well-preserved 18th Century mansion. I take a course with a specialist and make my very own scent, a chocolate mousse and oriental flowers blend. I follow that up with orange blossom tea in the sunroom. Finally, I amble out with my eau de amor in hand and an aromatic skip in my step.
After stopping for supper at El Ajiaco in Cojimar — famous for their rum, coffee, chocolate and cigar pairings for dessert — a visit to the recently opened Gran Hotel Manzana Kempinski for a mojito at the Constante Bar is in order. The hotel is Cuba's first 5-star resort, and was built between 1890-1908 as a European-style shopping arcade. Today, it's decorated in Art Deco with Bauhaus influences, shades of kelly green and lazarus purple, along with French windows and optimal service.
As the Havana day turns into night, and my send-off approaches, a leisurely walk along El Malecón is the best way way to bid Havana farewell. I catch the setting sun on the hopeful horizon, cast a wish into the sea, and share a few laughs with locals.