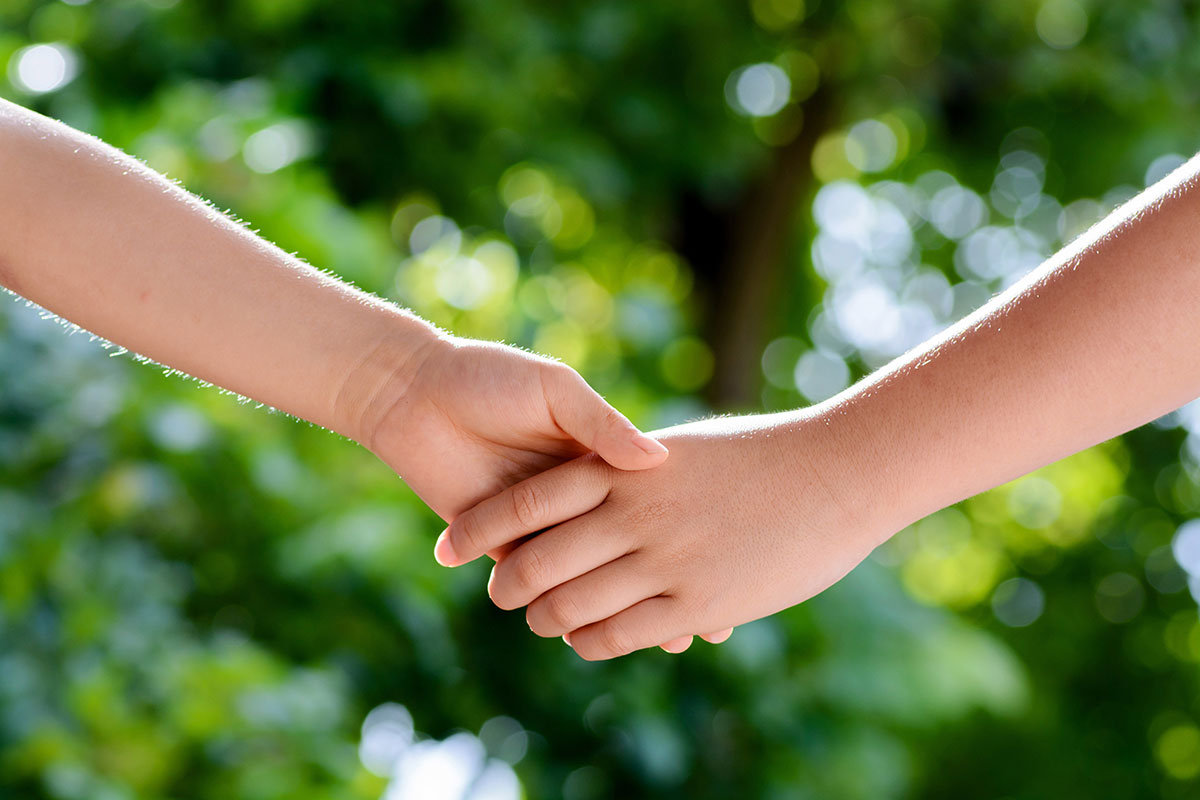 From the start, I was taught to give whatever time and money I could to philanthropy. My parents always reminded me that there were people who were less fortunate than I. My mother said — and I will remember this forever — "When you're crying about having no shoes, look around you. There will be someone who has no feet."
When I was a college freshman, I was looking for a cause. One day I passed a sign outside the Student Union: "Seeking volunteers to spend the summer in Ecuador. Come to a meeting on Monday." So I went, and signed up to give my summer to participate in a students program in Quito, Ecuador, along with other volunteers from Chicago University, Ohio State University and the University of Kentucky, my alma mater. We were to build a school for the Quechua — Ecuador's largest group of indigenous people. During the experience, I met, and hung out with — at 20 years old — the niece of President Velasco Ibarra, the longest-serving president of Ecuador. She would come by to go for burgers with us in a popular local American-style café.
After college I moved to New York City and worked in the "glamour" industries: beauty and fashion. I volunteered my time when I could, but as with most young people building a career, I had very little time to do so. Then fate intervened. My boss in the International Marketing Department at Revlon, Sheila O'Malley, was on the boards of several philanthropic organizations. She taught me that through philanthropy one could give back, meet very interesting people, and have a great time doing it.
Ms. O'Malley — who was of Irish descent — encouraged me to volunteer for The American Ireland Fund, benefitting Irish causes around the world serving the goals of peace, culture and charity. At an elegant ball, I met the American Ireland Fund's charming co-founder, Tony O'Reilly, perhaps Ireland's first billionaire, who has since been knighted by Queen Elizabeth II and is now Sir Anthony O'Reilly. A famous international Rugby Union star player in his youth, O'Reilly is enshrined in the World Rugby Hall Of Fame. At the time, he was the leader of the Independent News & Media Group, which he led from 1973 to 2009. He was concurrently CEO & Chairman of the H.J. Heinz Company, and a leading shareholder of Waterford Wedgewood, the fine crystal and china company.
At a cocktail party at Ms. O'Malley's Upper Eastside Manhattan duplex, I was introduced to the dazzling Hon. Desmond Guinness, heir to the Guinness brewing fortune. He is the son of Lord Bryan Guinness, heir to the barony of Moyne, and Lady Diana Mitford, one of the famous Mitford sisters. Hon. Guinness lived in Leixlip Castle in Ireland, where his friends Mick Jagger, Marianne Faithfull and The Police often dropped by to hang out. He had been formerly married to Mariga, a German princess, daughter of Prince Albrecht Von Urach, and famous for her flamboyant style (she walked around with a parrot on her shoulder!)
Ms. O'Malley was also on the board of the American Ballet Theater, one of New York's top ballet companies. Again, she convinced me to be a volunteer on one of the committees. I was invited to fancy luncheons, exclusive dinners, formal balls and ballet premieres — I was living the dream that has always made Manhattan a big attraction for young, aspirational strivers. Between rubbing elbows with prima ballerinas, billionaire CEOs and charmingly disarming Irishmen, it was all "Bright Lights, Big City," with VIP access…and it was all in the name of philanthropy.
A few years later, I landed a plum job at W. I gave my time to the magazine's sponsored fashion fundraisers, and became more active in The Fashion Group, a global fashion industry organization that promotes educational fashion programs through scholarships, among its other goals. The organization's famous Founding and Charter Members included Elizabeth Arden, Margaret Case, Eleanor Roosevelt, Helena Rubinstein, Lilly Dache, Edith Head, Claire McCardell, Adele Simpson and Carmel Snow. Besides supporting fundraisers, I also volunteered to mentor younger members. I met the late Oscar De La Renta and fashion goddesses Donna Karan and Diane Von Furstenberg, among other fashion luminaries.
When I moved to The Magic City from The Big Apple, one of the first people I met was Denise Courshon, Managing Director of Development at Miami City Ballet. She worked closely with Edward Villella, Founding Artistic Director of the ballet, who was previously a principal star dancer in the New York City Ballet, and his wife, Linda. Since we were both balletomanes, Denise invited me to lunch and asked me to be on the Ballet's Student Advisory Board, which oversaw the annual Student Showcase fundraiser of the Miami City Ballet School, grossing more than $500,000 annually. My somewhat haughty response to her gracious invitation was "Oh no, my dear, we're moving back to New York as soon as my husband's real estate project here is done. I won't be here more than a year." A year later, when I realized we were never moving back to New York, I swallowed my pride, called Denise, and she welcomed me onto the Board with open arms. In my role, I attended Miami City Ballet premieres, after-parties and fundraising dinners with Edward & Linda Villella, prima ballerinas, ballerinos and Miami philanthropists. I was invited to exclusive gatherings with "The Ladies Who Lunch" crowd. Philanthropy definitely had its rewards.
Then, about a decade ago, I became a Miami-based magazine and book editor with no time for volunteerism. When my food writer and restaurant reviewer decided to move away, I began to author our magazine's culinary coverage myself. A few years later, I was invited to join the local chapter of Les Dames d'Escoffier — an invitation-only women's culinary organization. I volunteered on their fundraising committee, raising money for scholarships for young women who want to become members of the culinary profession. Just this year, I became the proud Co-Founder of a new chapter of Les Dames d'Escoffier, Les Dames South Florida, which includes not only Miami-Dade members, but also greater outreach to members from Monroe, Broward and Palm Beach Counties.
As I anticipate great things for this new chapter in my philanthropic life, I wonder what aspiring young female culinary talent will our chapter help with a scholarship to go to culinary school? What celebrity chef or noted culinary personality will I meet? I've learned that the rewards of philanthropy are far greater than what you give. And that has made all the difference.