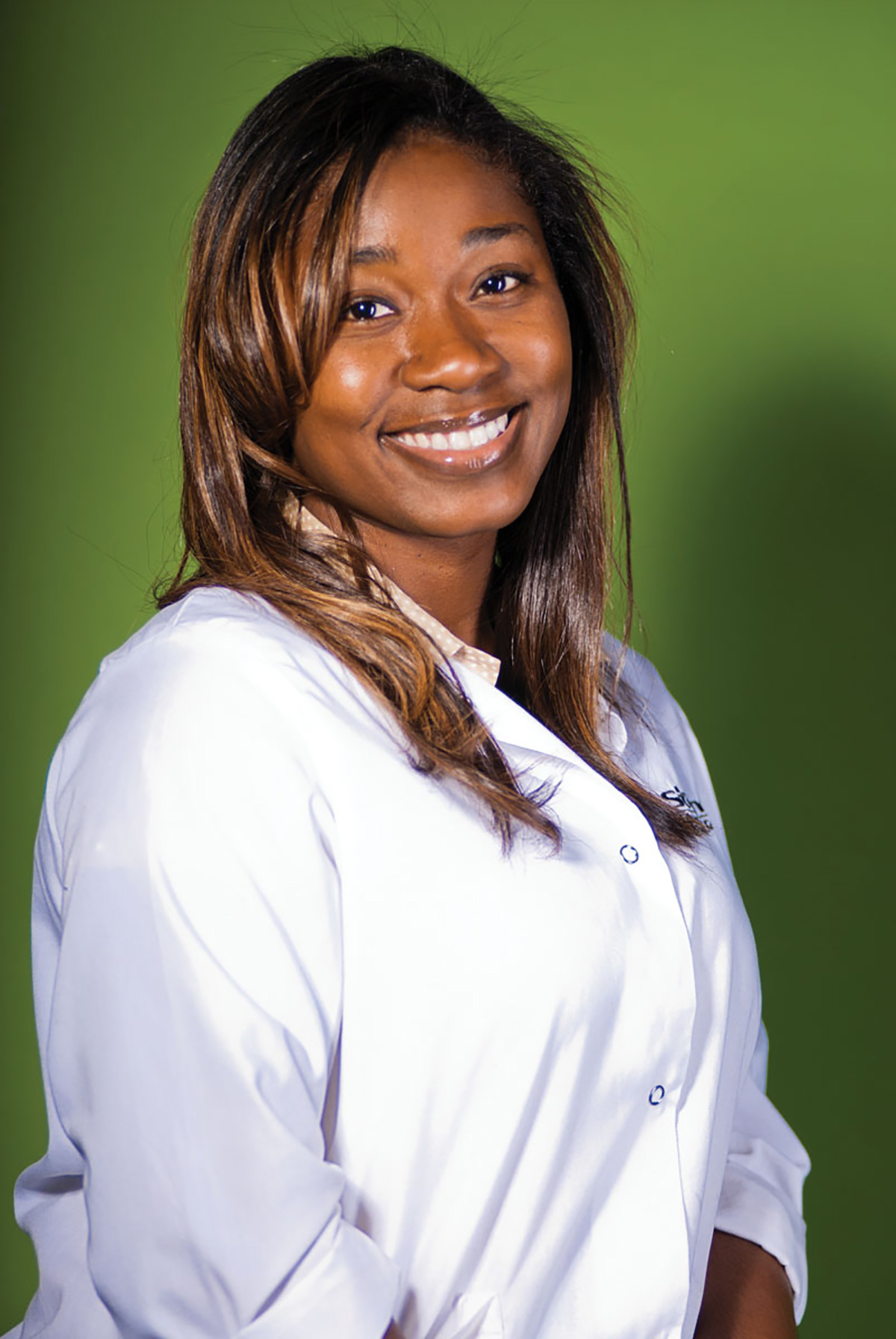 When a loved one becomes ill, many of us feel powerless and overwhelmed. That wasn't the case for Candice Frederick. When her grandmother, who raised her, was diagnosed with diabetes, Frederick got motivated. "I saw what this overbearing disease can do to one's body in such a short amount of time, and knew something had to be done as soon as possible," she says.
Of course, it helped that Frederick was exceptionally well-equipped to take action. A Licensed Paramedical Skincare Specialist and experienced Biomedical Engineer, Frederick had established expertise in solving tough medical problems. Among her achievements was the design of a Bluetooth-operated device that detected abnormal changes in the bodies of epilepsy patients before seizures, sending reports wirelessly to their physicians and triggering a patch of alternative medicine under their skin.
Frederick decided to apply her skills to creating a line of topical alternative medicines specifically designed to fight diseases and promote general well-being. Along the way, she acquired a host of additional certifications, in everything from Herbology to Microdermabrasion. She began by formulating products aimed at increasing cell renewal and fighting the aging process, but has since pushed forward into work that truly inspires her: natural wellness.
The result is OhMyGosh Alternative Medicine, an extensive line of products that includes everything from beauty staples such as facial cleansers and masques to the new OMGRx line, an array of purely topical alternative medicines aimed at fighting everything from high blood pressure to multiple sclerosis. The company also develops privately labeled and contract products for a variety of clients.
"OhMyGosh believes that the treatment should not just cover up the symptoms of health or skin issues, but concentrate on the origin of the problem, which is immunity imbalance," she says. "Building up the immune system in the client battles illness as well as infection, allowing the individual to look and feel more energetic while obtaining a new state of well-being." It's an approach Frederick refers to as "skin warfare" — battling illness through the medium of our largest organ.
Frederick has big plans for the future of her company, including the creation of a wellness center where patients can receive hands-on treatments. She also looks forward to partnering with hospitals to seek out ways to make existing medications more natural. It's all part of her mission to put her customers on the road to recovery using only nature at its best.
OhMyGosh Alternative Medicine & Aromatherapy Spa/Salon Formulations; 41 SE 5th St., Ste. 606, Miami; 888.528.2460, OMGAlternMed.com.