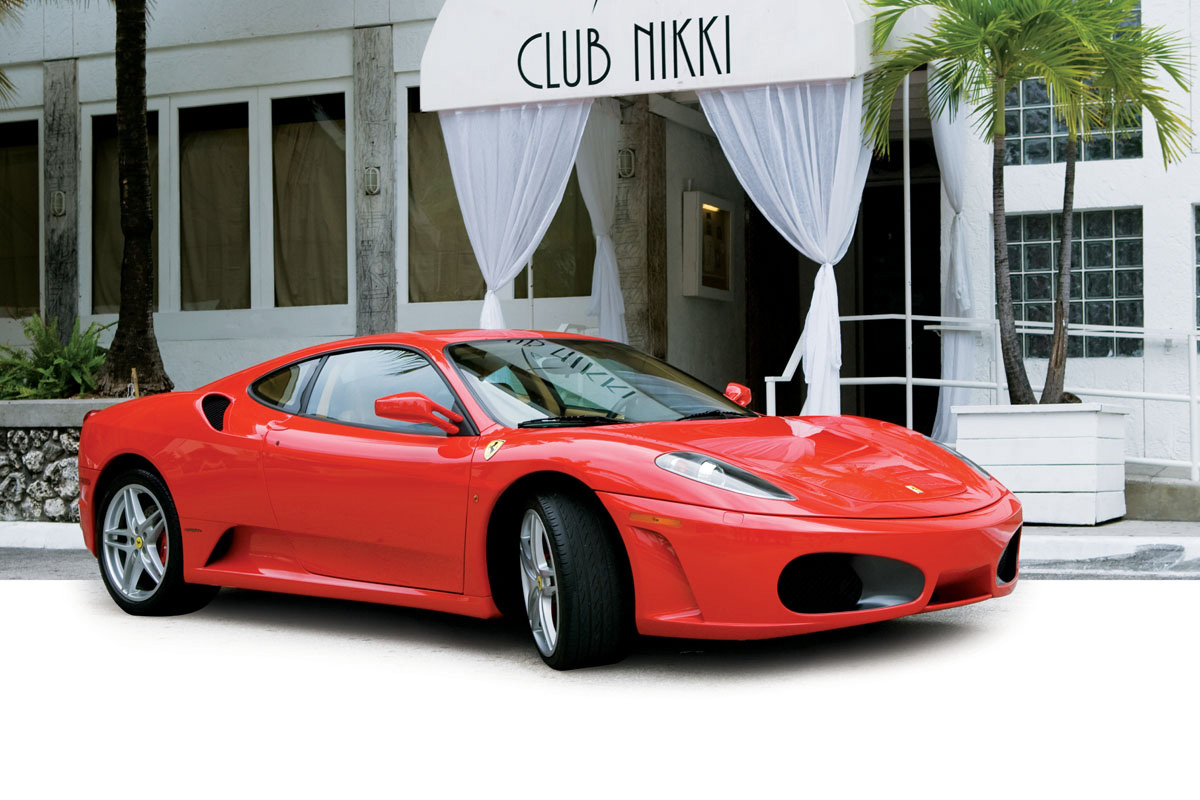 You're strapped in. Your helmet's secured. Your hands flex on the steering wheel. You can feel vibration of the massive, rumbling engine through your fingers. In front of you, the clock ticks down. Three…two…one…Lift off, baby!
Welcome to Miami Drive. Based on a model discovered during the founders' frequent business trips to Spain, members of Miami Drive get access to an entire fleet of supercars: Porsche, Ferrari, Maserati and Lamborghini, to name a few. It's a Gear Head's wet dream, and that's just the beginning. Before the end of 2010, Miami Drive plans to have more than a dozen fantasy rides on hand for its members to sign out and enjoy.
The exotic car club business model isn't new. In fact, it's been successfully exploding across Europe for decades. Basically, members pay an annual fee and in return gain the ability to reserve and enjoy any of the club's extensive collection of high-performance vehicles. The concept works even better in South Florida. "There are professionals who have second homes in Miami who spend maybe 30 days out of the year here," says Miami Drive Managing Partner Javier Martin. "Many have very expensive cars sitting in a garage for 11 months." Through the property management division of Miami Drive, Martin says he would frequently receive calls from clients asking him to send someone down to start up their cars. "They'd be arriving on Monday and they wouldn't know if the car was even going to work," he explains.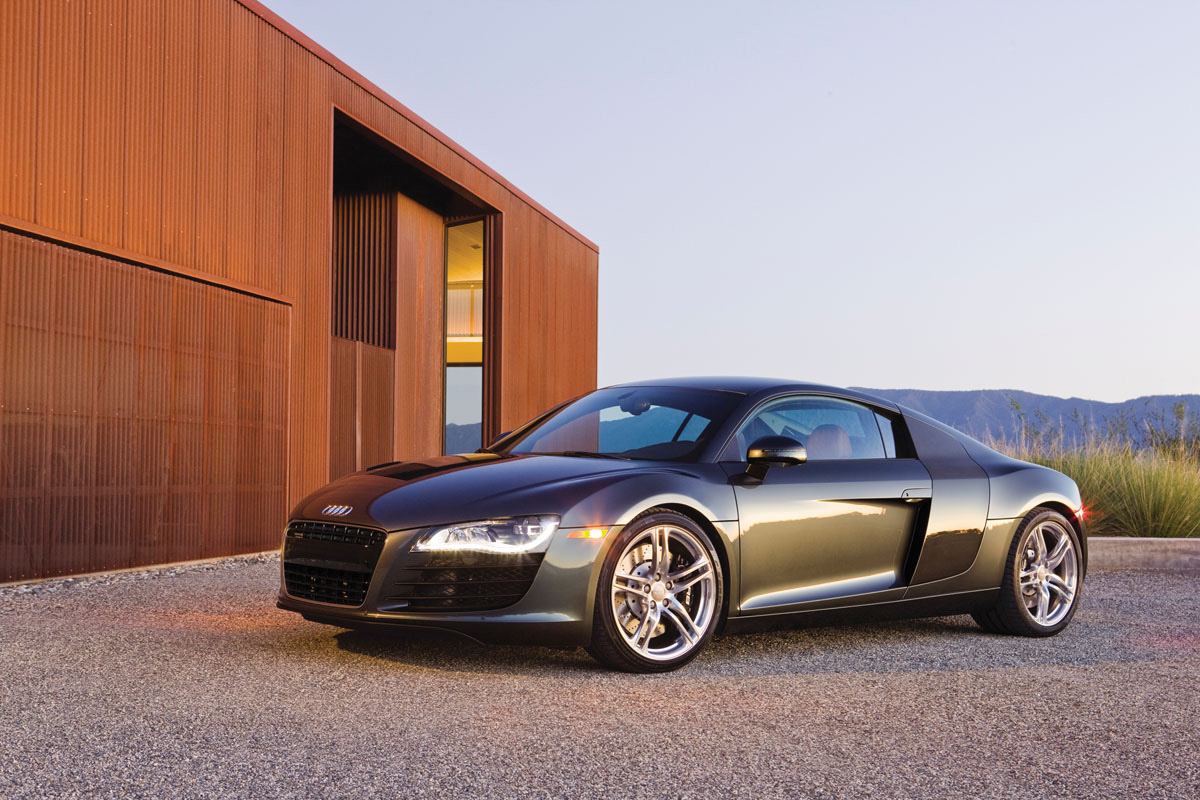 To the Miami Drive team, the Spanish system was a perfect solution to these auto woes. Instead of shelling out $250,000 for a car that would sit gathering dust for the greater part of a year, members could pay $20,000 and have the chance to enjoy the perfectly maintained car of their choice. Imagine Ferrari Tuesdays and Lamborghini Thursdays. Then finish things off with a Bentley Sunday.
Fingers itching for the gearbox yet? Hold on: The deal gets even sweeter. Long before the idea of Miami Drive was a wiggling embryo, the Miami Drive team joined a car association that rented racetracks for weekends, allowing drivers to play NASCAR with some of the world's top rides. They wanted to make sure that Miami Drive offered its members the same chance. Lo and behold the club's track program, where members can race cars in the Miami Drive fleet specifically designated for use at tracks like Daytona, Sebring and Homestead. What's more, they'll be doing it under the tutelage of racing superstar Helio Castroneves.
The club opened its doors on Dec. 1 and already boasts 15 members, and that's without so much as a spot of advertising. "It's mainly been word of mouth," Martin says. Out of those 15 are members from Spain, Venezuela, Mexico and Italy. The big membership drive begins this month, starting with an exclusive, invite-only VIP party on May 14 at Nikki Beach.
The big push will likely involve a mailing from American Express to a targeted list of holders of its more exclusive cards with a history of traveling to the Miami area, staying at the city's most luxurious hotels and renting spectacular cars. But not everyone who comes knocking will necessarily be let inside.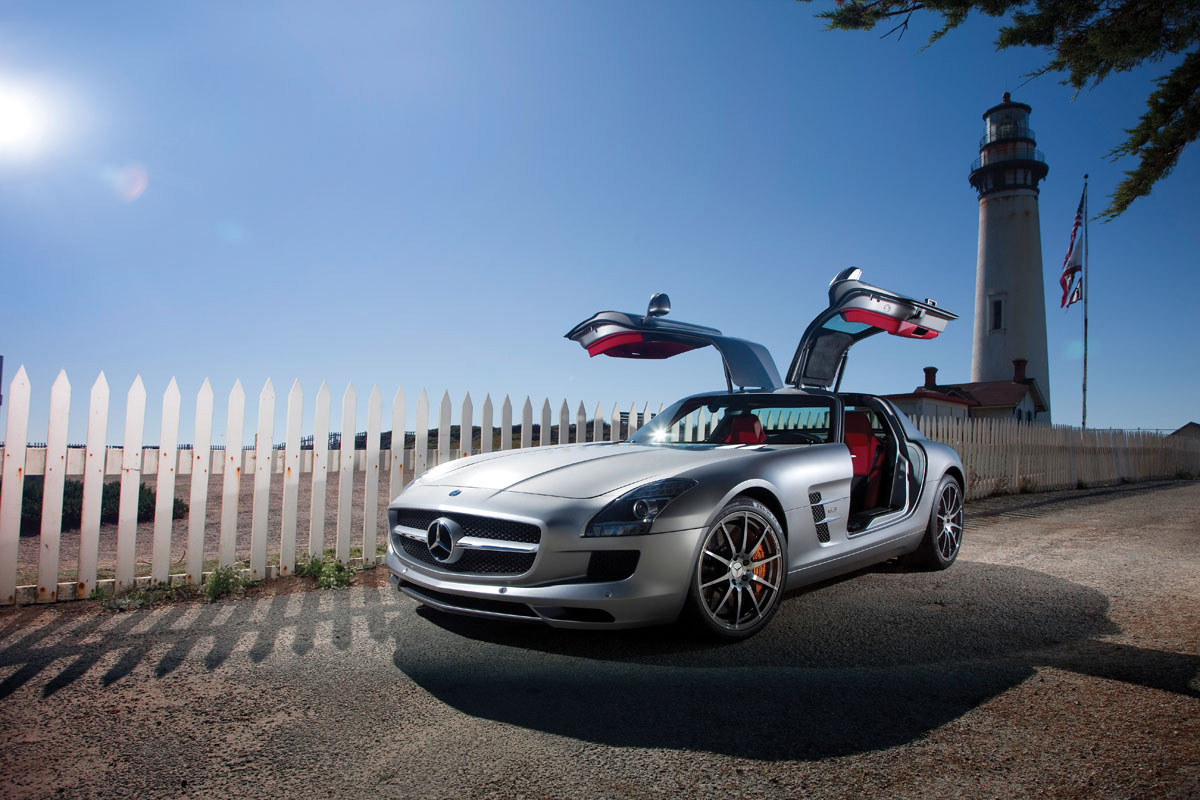 The club runs extensive background checks on all potential members, checking not only their driving records but a small encyclopedia of other sources. "We do a lot of events, so we need to make sure that our members have the same needs, the same tastes and style," says Martin. "We're trying to form this club with a specific profile in mind." According to Martin, the goal is to get the club to 100 or 150 members, then close the doors.
In case you needed a few more reasons to try to get in before the proverbial velvet rope goes up, there's plenty. For starters, joining the club also gets you a membership at Nikki Beach, which normally starts at $1,600. Members also enjoy reciprocal benefits at car clubs throughout Europe. Want to hit those winding English roads in an Aston Martin? Fly along the Italian coastline in a Lamborghini? It's as easy as a few clicks on a website. There are 17 cities with car clubs that have this sort of agreement with Miami Drive, and more are sure to be added soon.
Then there are the excursions to events like the Monaco Gran Prix or France's Le Mans, where the club arranges everything from plane tickets and hotel accommodations to meetings with superstar drivers. And for those members where Miami is the excursion, the club will offer extensive concierge services, from arranging reservations at some of the city's most luxurious hotels and restaurants to scoring tickets to the Sony Ericsson Open and other sporting events.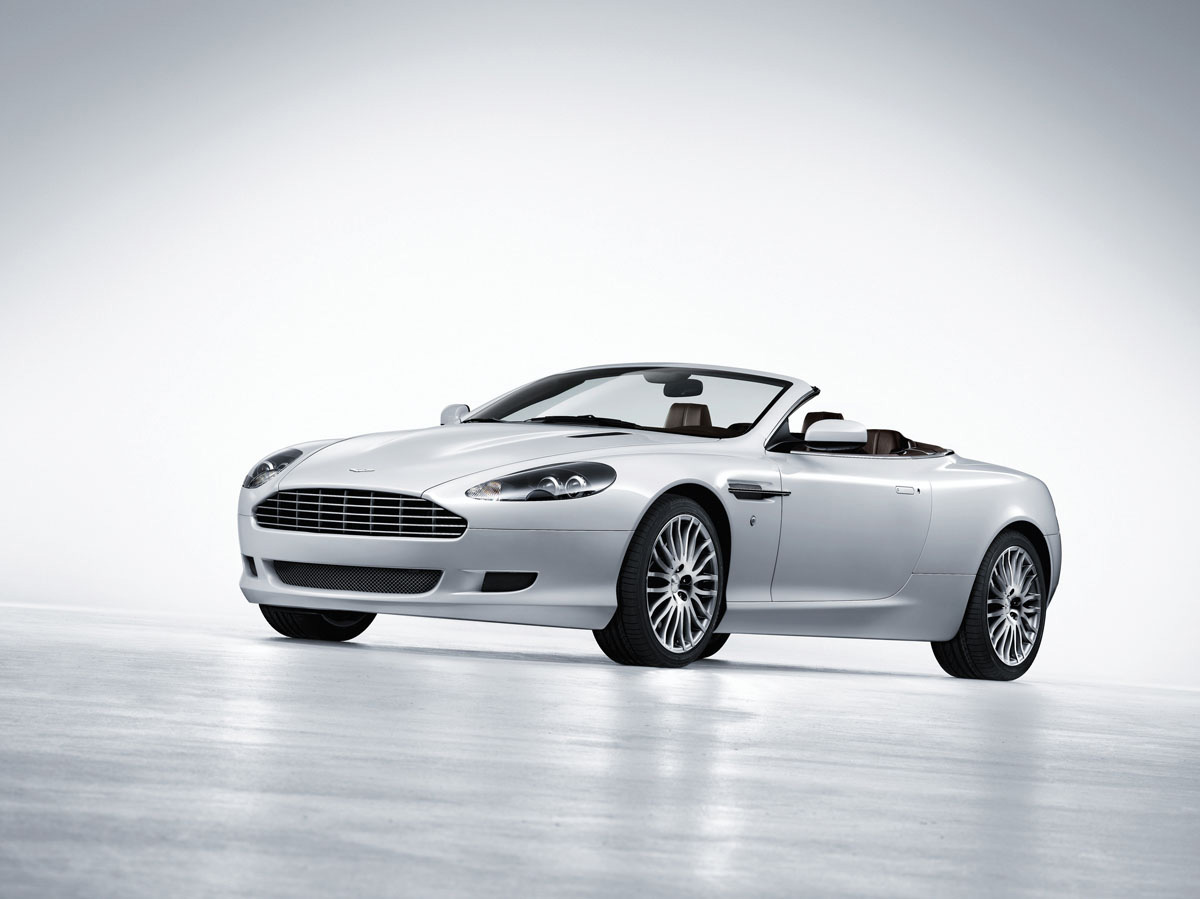 But the greatest benefit of all, of course, is the drive. "There's a new Audi out — a V10 — and you wonder, how does that drive? I mean, it's a very light car with 10 cylinders and 560 horses under the hood," Martin says. "It's not like you can just call up a friend who has one and say, 'Hey, can I drive your car?' But being a member of Miami Drive, you'll get a chance to do just that. I get to drive seven or eight different brands of high-performance vehicles and appreciate what each of them uniquely offers." Sounds like it's time to buckle up.
Miami Drive is located at 1200 Brickell Bay Dr., Ste. 106. To learn more about Miami Drive, its membership benefits, options and its fine fleet of automobiles, call 305.702.0017 or visit MiamiDriveClub.com.
Wicked Wheels
With an overwhelming amount of options at your fingertips, we offer 3 of our prime picks from Miami Drive's sweet fleet.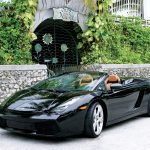 Lamborghini Gallardo
This Spyder has 5.2 liters, 450 horses. Don't forget to put the top down. Ever wonder what it feels like to have 220 m.p.h. of wind in your hair?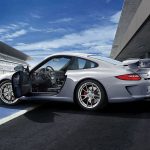 Porsche 911 GT3
Powerful, light and fast. And by "fast" we mean 0-60 in 3.8 seconds flat. Try it and find out what burning track smells like, day and night!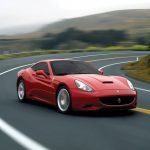 Ferrari California
Want your chance to try Ferrari's first front-mounted V8? The auto world is already calling the California a revolution for the Italian carmaker.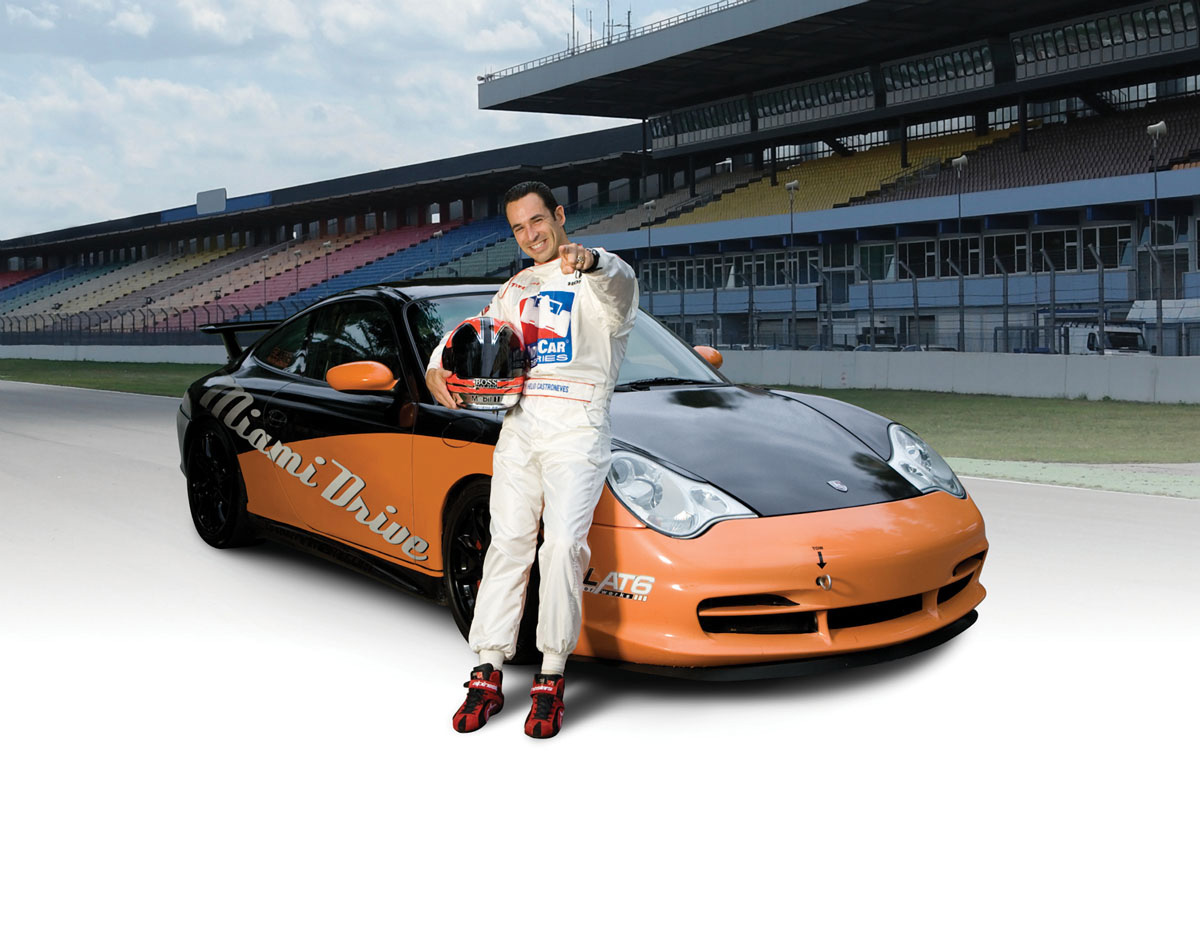 Hanging with Helio
He's won Dancing with the Stars and The Indianapolis 500 – the latter three times. He was also the first member of Miami Drive. When Helio Castroneves, the fleet-footed Brazilian racing superstar met Miami Drive's founders, the sparks flew. "We were looking for someone who could serve as a magnetic spokesperson while taking advantage and benefitting from the club's services," says Miami Drive Managing Partner Javier Martin. "Helio embodies both." Castroneves came on board after being introduced to the Miami Drive team by a mutual Brazilian friend in Miami. "We sat down with him last year and introduced the model to him," says Martin. "He was extremely excited." Castroneves happily agreed to become a member, and will be attending several Miami Drive events as well as leading the club's eight Track Days, where he will share his expertise at handling high performance vehicles with his fellow Miami Drive members. Drive on!