There's no doubt that jewelry and accessories are essential parts of any stylish outfit. The trick to wearing a necklace is to match the necklace to your personality and style. Also, it's important to know what's appropriate to wear for each occasion. If your personal style is sporty and more casual, it means you project a friendly, dynamic and energetic appearance. This means your clothes and accessories are practical and playful, with both function and fun in mind. Try small to medium earrings as well as necklaces and bracelets with funky designs and made of natural materials. Some eco-friendly jewelry designs could be a nice option. When your personal style is more classic or you're working on a more formal look, opt for pearls, gemstone studs, gold knot earrings and beaded necklaces. If your personal style is romantic, you'll exude a feminine image and your pieces will be characterized by a soft and gentle look. As far as your jewelry, soft color stones and pearls like the Crystal and Turquoise Lariat with Pearl design by Bibiconcepts (Look 1) will suit you perfectly. It's a great look if you are going to a wedding party or other similar once-in-a-lifetime event. Because of its visual impact, this dramatic style empowers women. If you want to project a stronger and very confident image, you should go for more dramatic pieces. One statement accessory, usually an oversized necklace or ring like the design by Charles Albert pictured above (Look 2) emphasizes any outfit and gives you this dramatic appearance.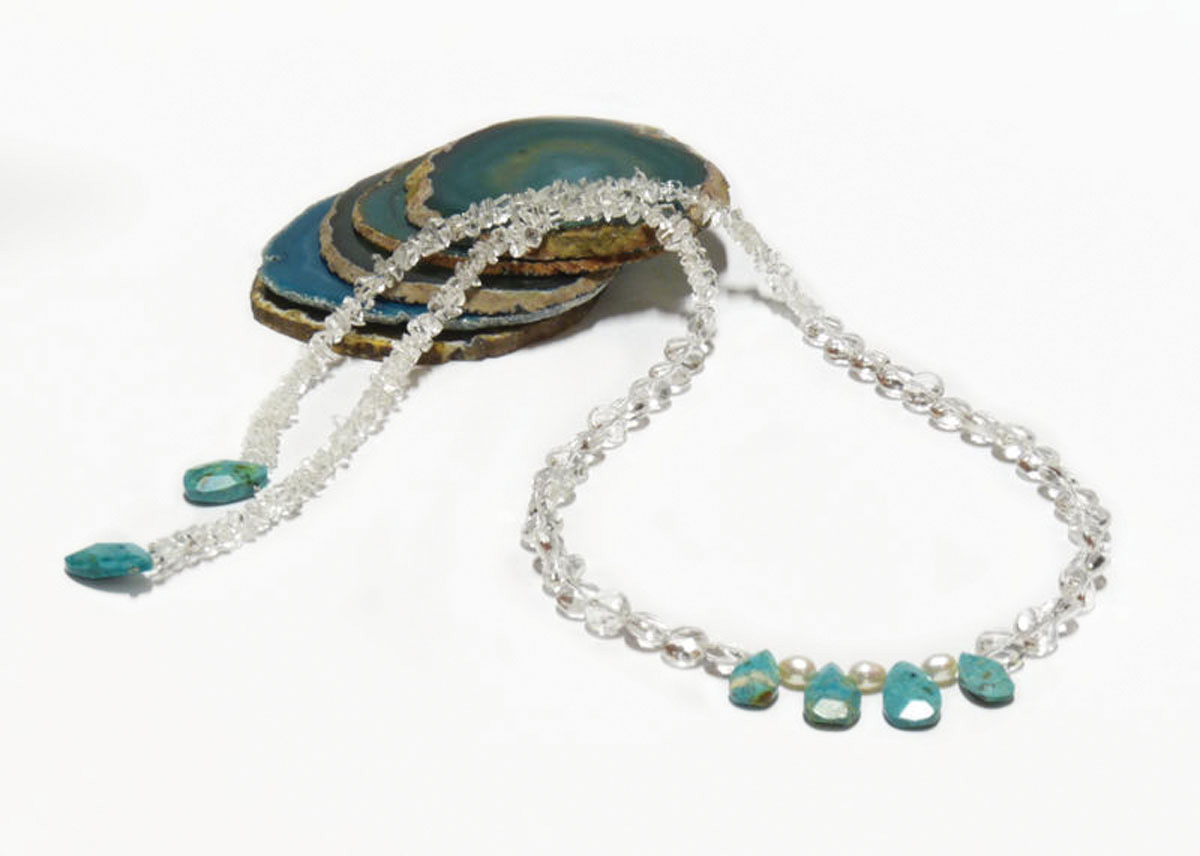 Look 1
Crystal & Turquoise Lariat with Pearl design; Bibiconcepts
by Bibiana Schutt-Abello; $320 @ Bibiconcepts.com.
Look 2
Citrine necklace by Charles Albert; $3,250 @ CharlesAlbert.com.
› Marisol Gomez is an Image & Style Consultant who helps individuals find their inner essence and then coaches them on how best to show it to the world through their personal style. For more style and image tips, visit Marisol-Gomez.com.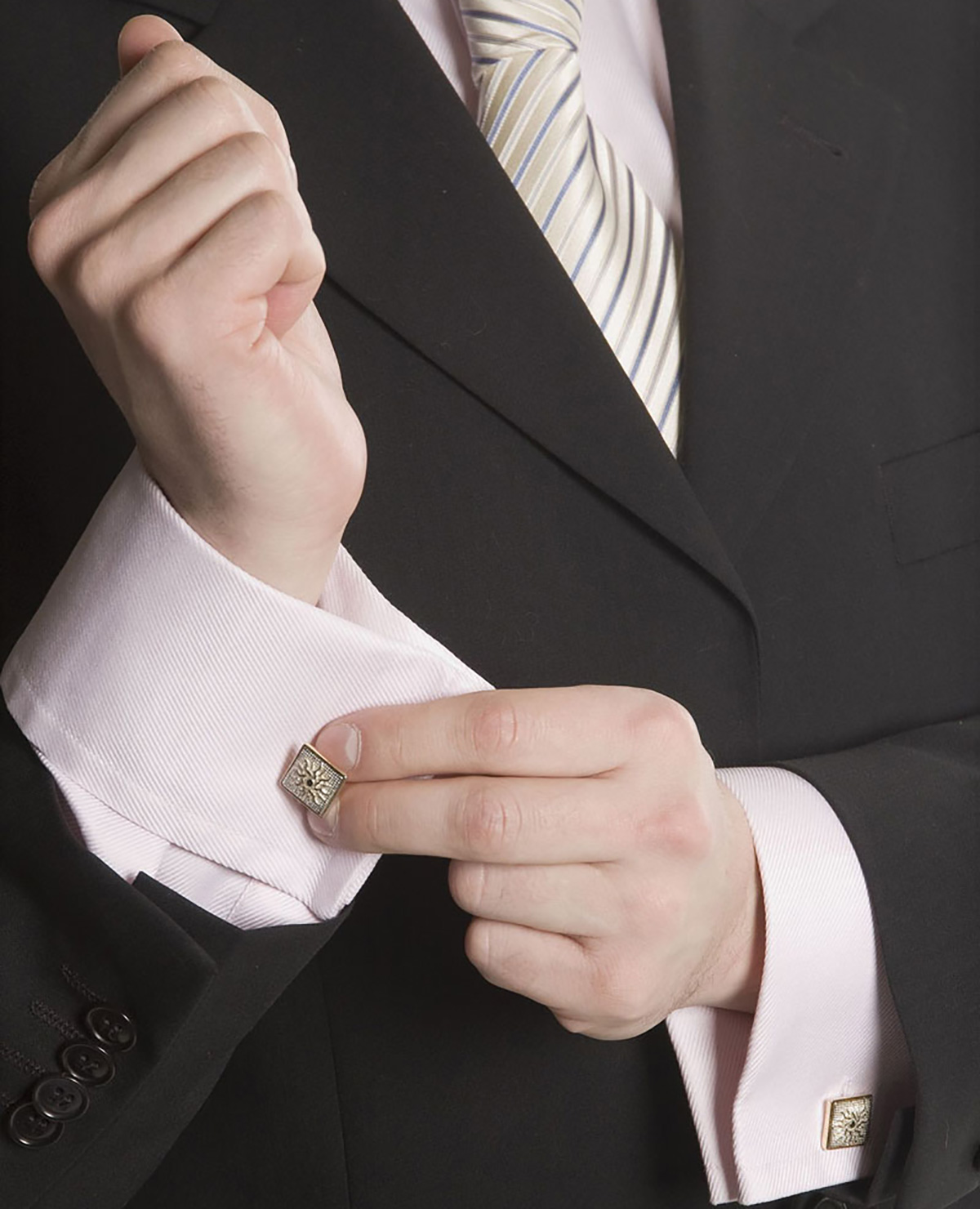 Haute Italian
The holidays are almost upon us, which means you'll have plenty of reasons to look your best — and no excuse not to, if you're fortunate enough to stumble into Ventuno, Miami's hotspot for ultra-luxurious Italian menswear. Ventuno's expert staff will make sure you end up with a look specifically tailored for your strengths and style. Now when you run into that ex at the office party, you can rest assured that you look way better; 305.372.5017, VentunoUSA.com.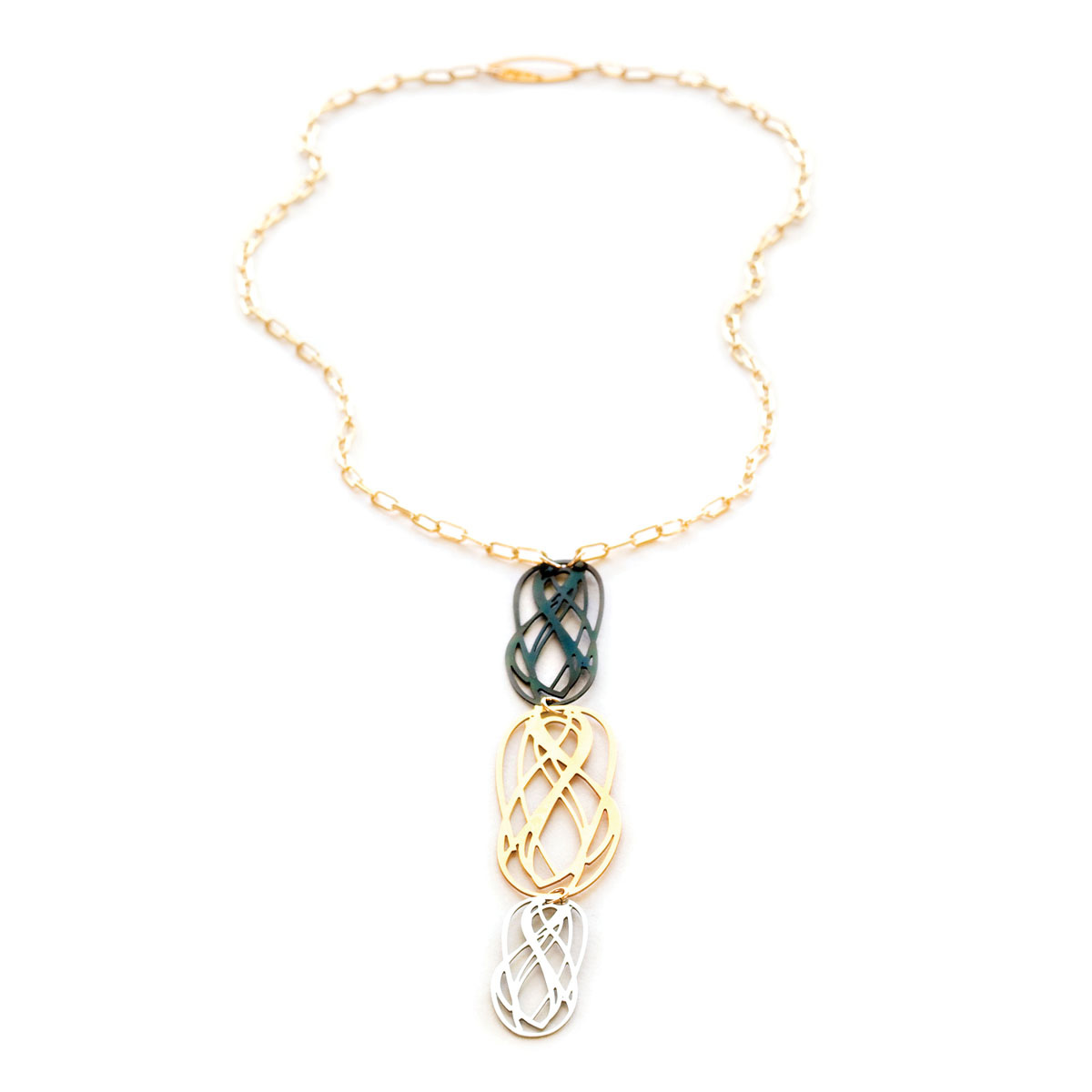 Fresh Form
Fun and funky, the Swash Drop Necklace from Kyler Jewelry combines a stylish look with a sustainable mindset. This great everyday piece is built to last from responsibly-sourced, heirloom-quality 14 kt. gold fill, black zinc and recycled stainless steel. Try it and see why celebs like Anne Hathaway and Cameron Diaz have happily jumped on the Kyler bandwagon; $128, KylerDesigns.com.
Winter Warmers
If this winter ends up being anything like last year, you're going to have to bundle up. Here are a few tips for keeping warm without looking like a fat snowman.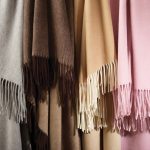 Layer It
Opt for layers of thin but well-insulating fabrics like silk or close-woven wool. They'll keep you warm with far less bulk than cotton or fleece options. Cashmere is a great option for all shapes and sizes!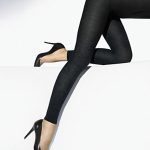 Warm Wool
Keep those dresses or skirts going all winter with the addition of wool leggings. Pair them with knee-high boots, and no one will ever know about those thick winter socks you're hiding underneath.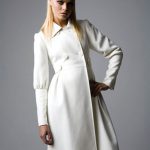 Perfect Fit
Don't try to make up for the thickness of multiple layers by over-tightening the belt on your coat. It will only make you look bulkier. Instead, choose a well-fitting coat with enough room for your winter wear.