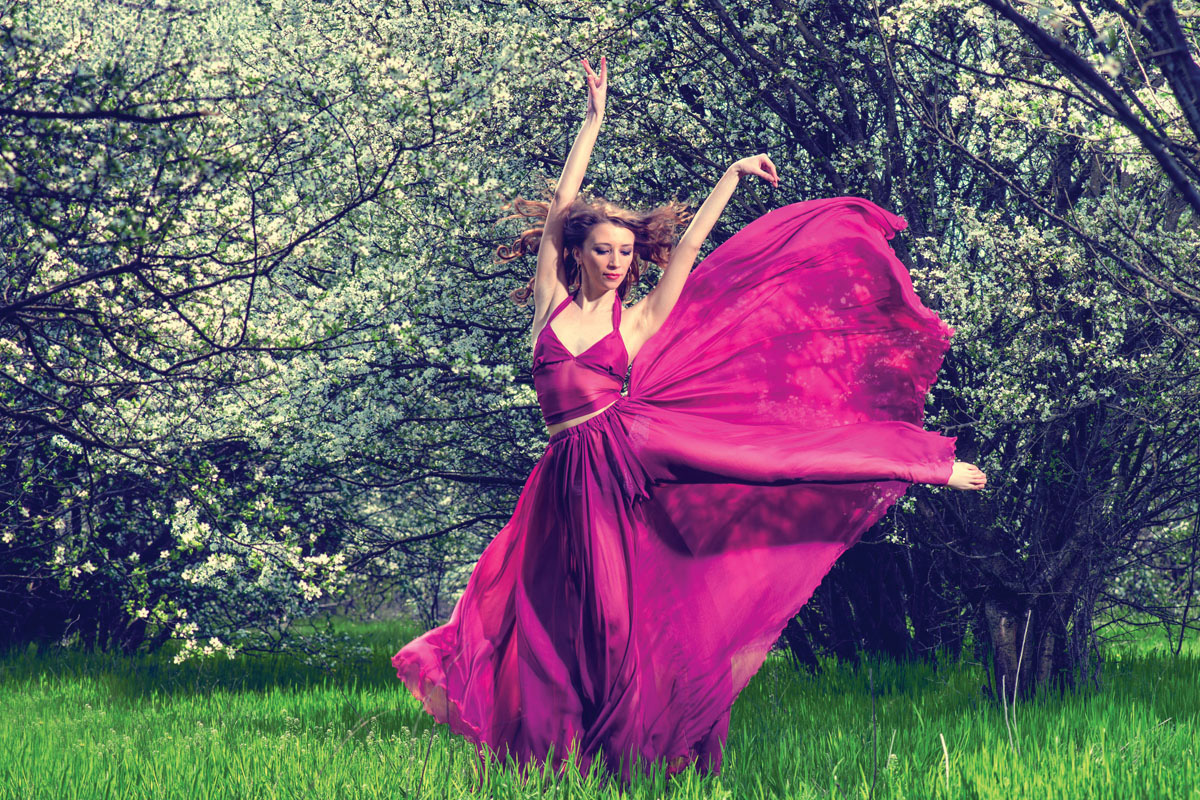 1. Pretty Pastels: Pastels reigned supreme on the runways of Spring 2014's Fashion Week. Think layered pops of Jordan Almond shades of blue, purple, pink and green.
2. Ethnic Prints: This year, Spring brings a resurgence of the ethnic trend. Multi-tribal inspired patterns play together with bold color accents. Warm colors and textured fabrics bring this trend to life.
3. Sheer Bliss: Showing a little skin in a very ethereal way lets you decide how much you want to bare and where. Designers Peter Som, Vera Wang and Anna Sui all showed looks that incorporated sheer materials.
4. Wide-Leg Trousers: Easy to wear and great-looking, these chic pants can be worn by everyone. Shorter ladies should look for pants that have less flare and are higher-waisted.
5. Tea Length: Yes, the Tea Length dress and skirt are back in the spotlight and all grown up from the 1980s proms they used to grace. The key is to keep it modern, wear it with a nice chunky necklace and mix it with a cropped top to offset the length.
6. Black & White: Last season it was all about white, and that trend lasted throughout winter. Timeless elegance is in this Spring with black & white dominating the runway shows.
7. Shiny Time: Shine and metallic ruled the runways. From hints of glitter to full-on gowns, even more conventional designers like Carolina Herrera included metallic in their collections.
8. Mesh Match: Last year, mesh was popular as a small detail on black ensembles. This Spring, mesh will be in with bright colors that yield more of a statement in clothing.
9. Geometric Shapes: This was the big trend during New York Fashion Week. Last season was all about tribal print and animal prints, but Spring will be all about geometric shapes to make an impact.
10. Crop Tops: Get your belly ready to go bare (yikes!) as short shirts dominate Spring collections. Don't have time to get a six-pack? Pair with higher-waisted pants and skirts to show less skin.
Miami Fashion Trends, Stylist Gen Bell & Sustainable Fashion Company Steel Pony contributed to this article.