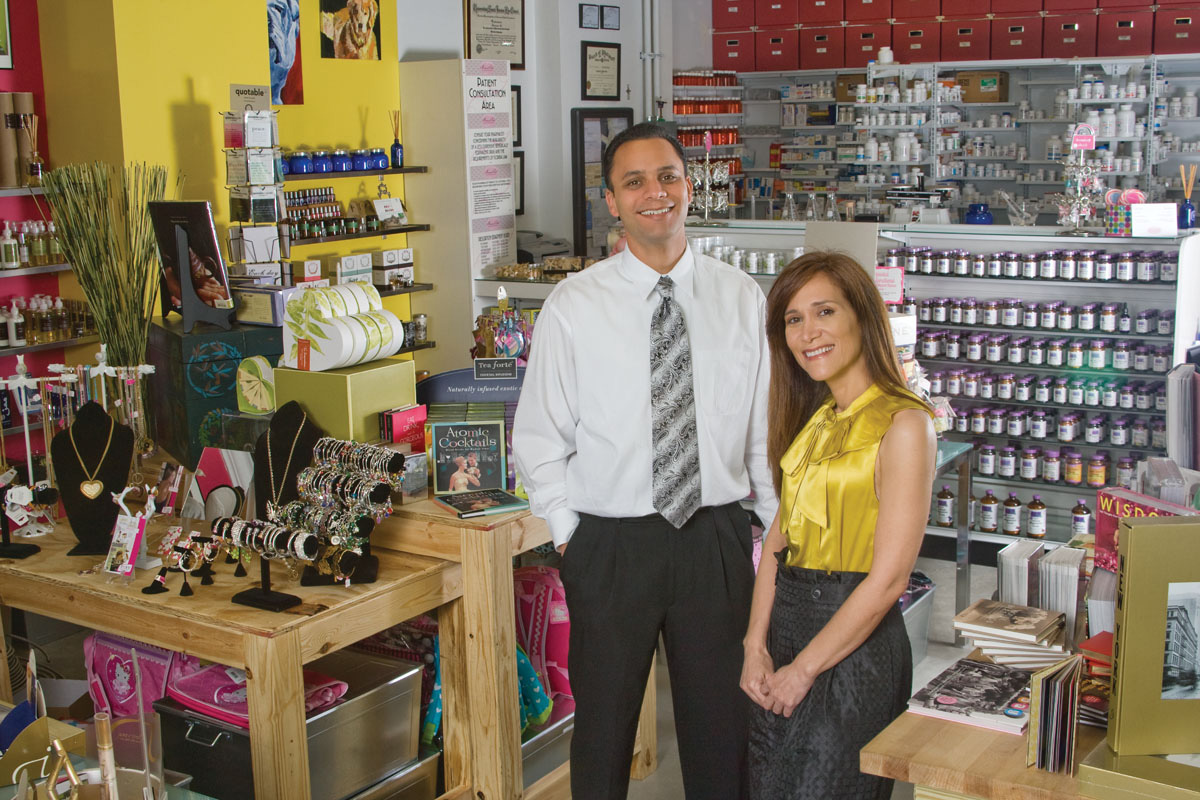 Mortar and Pestle: The Boutique Pharmacy is the spoon full of sugar that makes the medicine go down. The Brickell-based business offers its clients a truly unique blend of personalized service and exclusive products that you won't find at your usual corner drugstore.
Owner and Pharmacist Mercedes Silva opened the business last August as a means of experiencing a more rewarding career. "As a people-person, I wanted to be able to develop a professional relationship with all my patients, and not just look at them as a number," she says. "I've always dreamed of owning my own boutique — I suppose every girl does!"
It was at a very young age that the Cuba native started setting her sights on that dream. "I started working in the industry at the age of 16 as a cashier in a 'mom 'n' pop' shop," says Silva, who earned her degree in Pharmacy from St. John's University in Queens, and worked at St. Vincent's and Methodist hospitals in New York. She also completed an internship at Bellevue Hospital in Manhattan. Most of her career, she says, has been in retail, working mostly for CVS Pharmacy and at Walgreens.
After working for 18 years as a licensed pharmacist in Florida, Silva's trademark Mortar and Pestle: The Boutique Pharmacy opened its doors last summer in the heart of Mary Brickell Village. "I chose the area because it is in the heart of a community that is growing," she says. "I wanted to be a part of that growth and build relationships with people in the neighborhood."
The name Mortar and Pestle comes from the original practice of pharmacy when medicines were actually customized and prepared for each patient individually. The "mortar" is the bowl that contains the substances to be prepared in medications, and the "pestle" is the tool used to crush or grind substances in the mortar. "I thought of this name because it reminds me of an old apothecary and I eventually would like to create personalized natural medicines for my patients," says Silva.
The boutique pharmacy doesn't carry traditional pharmacy items, such as wheelchairs and canes. They do, however, have homeopathic medicines, aromatherapy, massage oils, therapeutic skincare and the medical makeup brand Jane Iredale, although their offerings don't stop there.
Mortar and Pestle's inventory includes products from Hello Kitty!, Volcano No. 6 Spa Candles, eBlue Bonnet Vitamins, California Baby, Little Twin and Hamadi Organic Hair Care, among other natural product lines. And if you're looking to spoil someone — or yourself — the boutique sells greeting cards, candles, books and gift baskets. "I think clients keep coming back because they love the products," she says. "They truly appreciate that if they are sick and need a prescription delivered, they can get it right away and never have to wait in line or in a drive-thru!"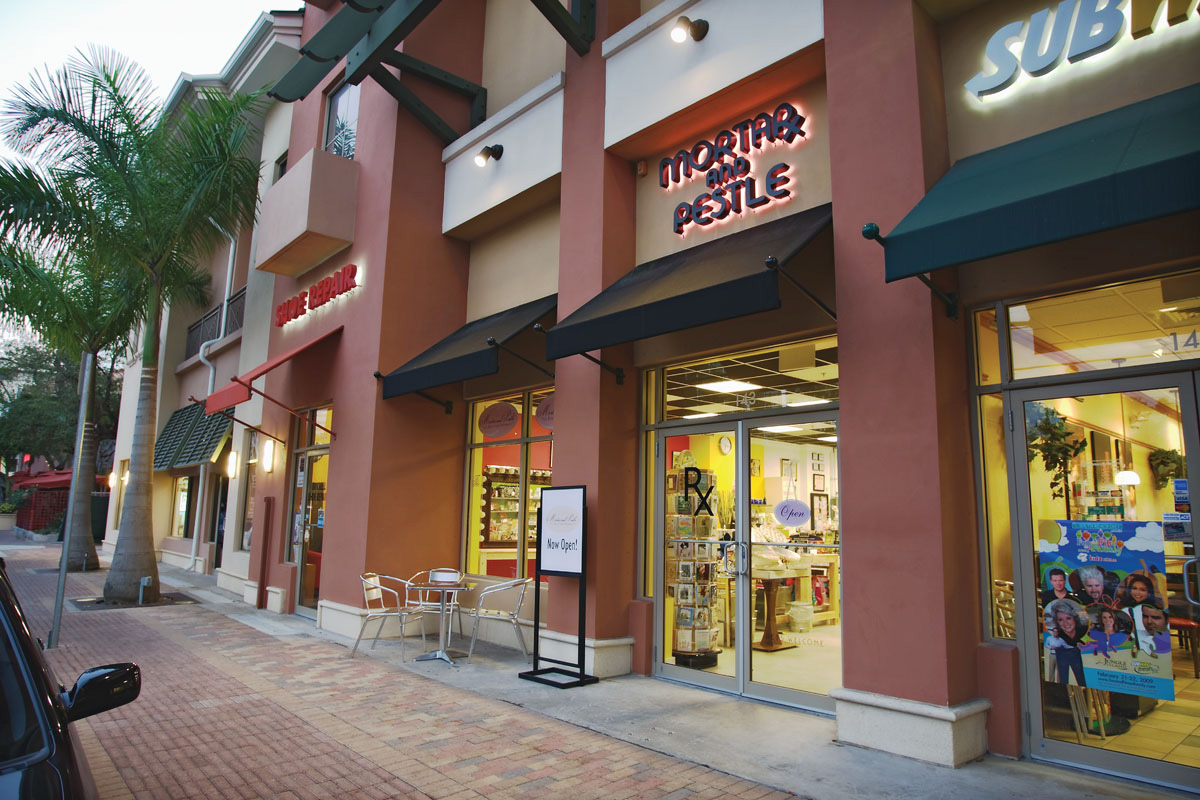 And it gets better. Mortar and Pestle has world-renowned makeup artist and eyebrow expert Terry Jacobs at the store on a regular basis. "People can come by at lunch or after work and have their eyebrows done or a quick make-up to go to a nearby Happy Hour, lounge or restaurant," she says.
A trustee on the Board of Directors for the Brickell Area Association, and in partnership with Dr. Okpaku from Ocean Blue Plastic Surgery, Silva is using her expertise to spread a healthy influence beyond the doors of Mortar and Pestle. "I plan to encourage the board to join with the city and area officials to host regular health fairs," she says. "We want to reach out to local healthcare practitioners and bring more awareness to our community for wellness and prevention."
Part of her responsibility involves helping patients understand the array of options available for a healthier lifestyle. "I'm a full-service pharmacy but I believe in prevention and wellness," explains Silva, who says her boutique is the antithesis of the big chains. "I think too many Americans are over-medicated and need more education on how to stay healthy and away from prescription drugs!"
That's not to say she doesn't understand the necessity to take prescription medications as a means of preserving health and staying alive. "I also believe that too many times we as a culture want the quick fix and don't take the time to find out about alternatives, such as holistic medicine, meditation and acupuncture," she explains. "Practicing lifestyle changes to prevent us from having to take prescription medications will only give us the side-effect of a truly satisfying sense of well-being and a higher quality of life as we age." And who doesn't want that?