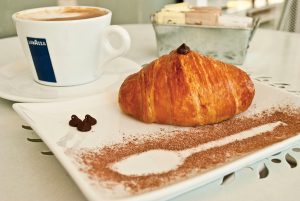 Flash Forward
La Boulangerie's menu is a tradition on The Key, but there are some novel comforts to look forward to like a rotating selection of wine and mimosas prepared with freshly squeezed orange juice and Spanish cava. The Norwegian Benedict is a brunch staple which owes its fame to ACME center-cut salmon, julienned red onions, nonpareille capers, buttery hollandaise & poached eggs so soft you could pierce them with the provided asparagus spear. This place could opt for quality deli meats, but they (and everyone else) prefer their Roasted Turkey prepared in-house after soaking in a citrus, rosemary & clover honey marinade. There are equally as many sweet treats, like Guava-Cheese Croissants, as there are savory options, like Cheese Brioche. Whatever your tastebuds crave, don't miss anything, and try everything twice; 328 Crandon Blvd.; 305.365.5260; LaBoulangerie_KeyBiscayne/Instagram.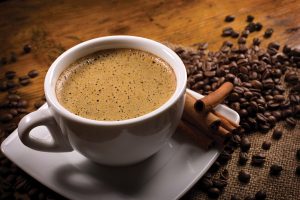 Coppa Italia
Why people still roll out of bed early to stand in painful lines for luxuriously-priced lattes is a mystery even science can't solve. Others settle for inferior office-drip because it's too much of a hassle to brew a proper batch. With their new K-Cups, the influential Italian espresso brand LavAzza has created a solution that's doesn't waste time and tastes divine. There's no expensive, intricate machine to fiddle with, either. Over 100 years of experience sourcing and roasting specialty coffees makes them qualified to release the zesty Gran Aroma and fruity Classico blend. The espresso varieties include the bittersweet Gran Selezione and smoky Perfetto that are quick pick-me-ups with long-lasting effects; LavAzza.us.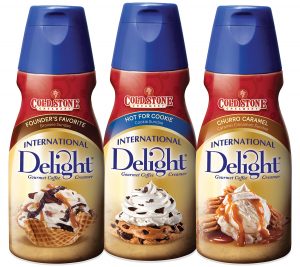 Ice Creamer
Children and grown-ups are at opposite ends of the spectrum when it comes to their palate, but they just met in the middle thanks to the new partnership between International Delight and Cold Stone Creamery. The companies blended their products to create a flurry of gourmet coffee creamers. Kids and kids-at-heart can enjoy a healthy splash of the dessert-inspired indulgence over fresh fruit or stirred into hot chocolate. The ability to soften granola and oatmeal or create cappuccinos and breakfast teas makes it one of the most versatile refrigerated products on the market. The burnt sugar and cinnamon spice in Churro Caramel yields a local Latin-style favorite, while the cornerstone flavor, Sweet Cream, is available in mini-cups or cartons of iced coffee to travel with you anywhere; InternationalDelight.com.