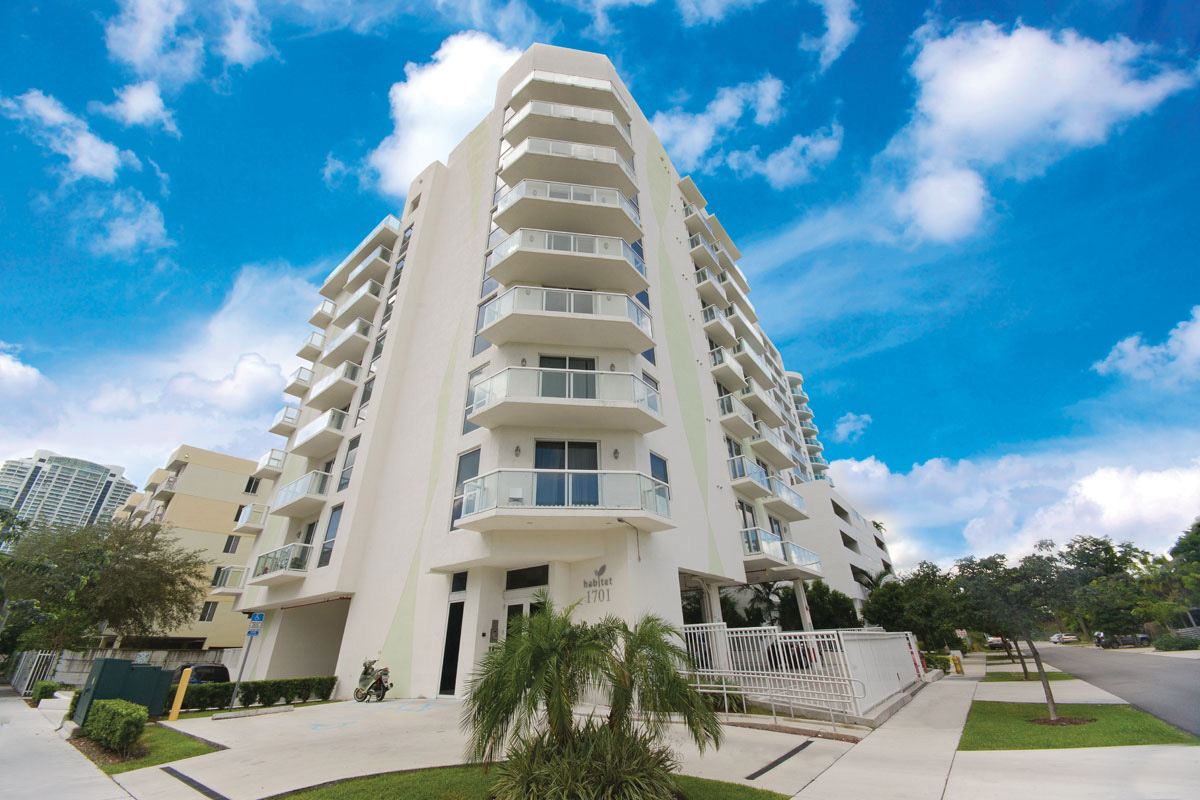 Sophisticated Miami is a city that has it all: world-class shopping, fine dining, stellar entertainment, unparalleled nightlife, stunning beaches and, of course, a vibrant international business presence in the Brickell area that attracts people from around the globe. This results in a wide variety of visitors to our popular city with equally diverse needs and wishes when it comes to what are the best accommodations for both the short- and long-term stay. One alternative to the traditional mainstream luxury hotel is Habitat Miami, which aptly bills itself as "Close to everything while feeling far from it all — a natural way of urban living."
"We offer spacious apartments with modern decoration at an affordable price," says Maria Beatriz Elias, Owner & GM. "Our goal is to offer a different alternative to clients when they are traveling for business or pleasure. We are another option — a personalized condo/apartment in the Brickell area. We have all the amenities that a regular hotel doesn't have, like a fully equipped kitchen, washer/dryer, etc. This is especially important if you're traveling with children. We also offer full concierge services that are unique. This includes pick-up and drop-off at airports and ports, groceries and more." Additionally, each apartment features a private terrace with panoramic city views. The complex also features a spacious rooftop sundeck with plush chaise lounges and a handy barbecue zone, as well as a well-equipped fitness facility.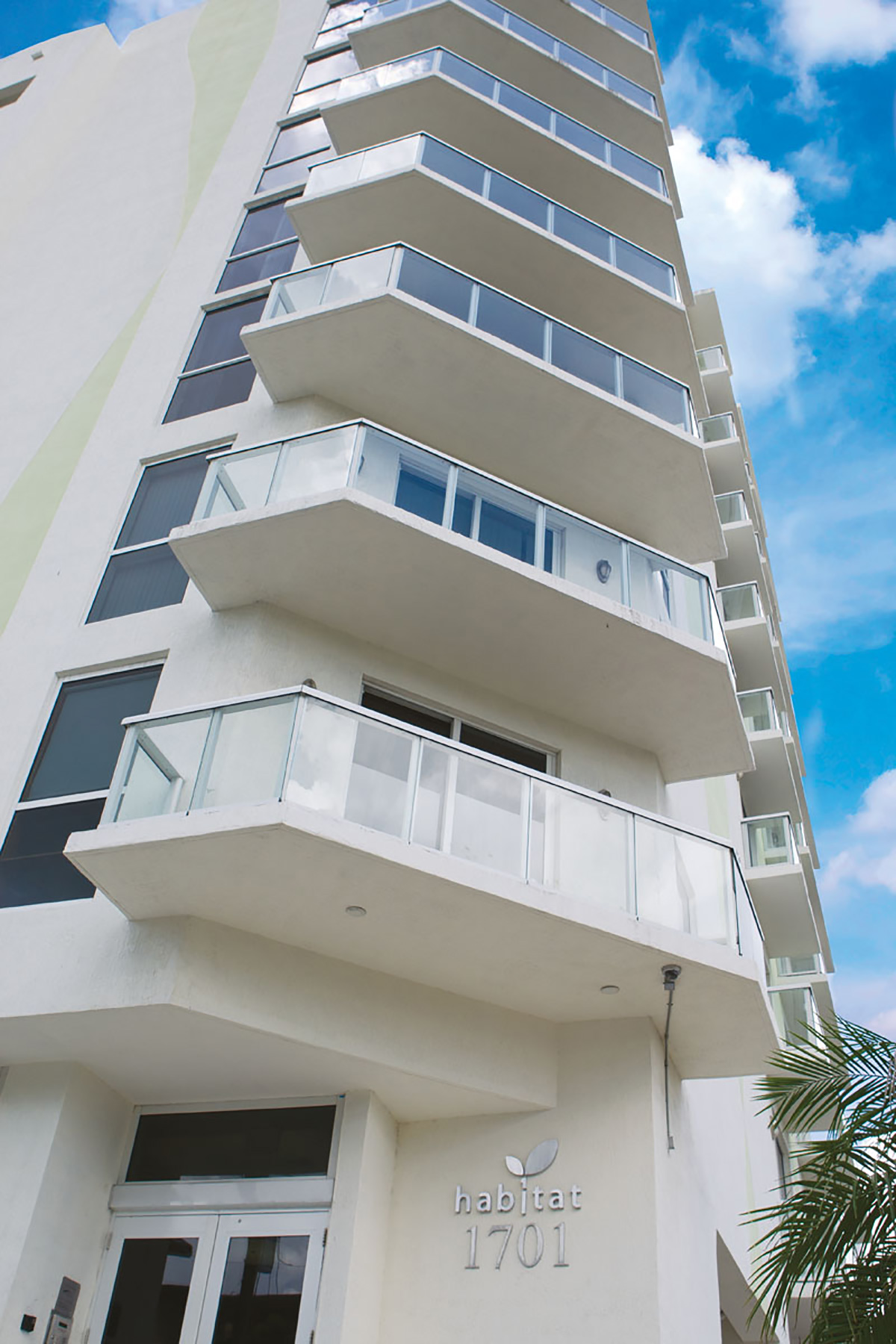 "The Habitat Miami concept is to offer short-term, luxurious fully furnished rental apartments that allow you to feel at home in Brickell," adds Patricia Campos, Head of Operations & Logistics Department. "It's an excellent solution for realtor's clients, international executives, families and vacations. Additionally, it enhances Miami living for local residents by offering an apartment where they can stay if they are remolding their home and also an alternative for their out-of-town visitors."
What makes the Habitat Miami story even more interesting is that the project was not originally built for its present use. "Habitat Miami was a condo-for-sale building, but due to the economy, sales were not at their best, banks increased their demands, and sales weren't closing," explains Maria Laura Navas, Head of the Accounting & Administration Department. "So the President of Habitat Development, LLC, Santiago Vanegas, who is currently managing Habitat Miami, began to furnish apartments for friends and family to stay at. Seeing as this concept was profitable we began to furnish all the apartments and search for clients outside of our circle of friends and family."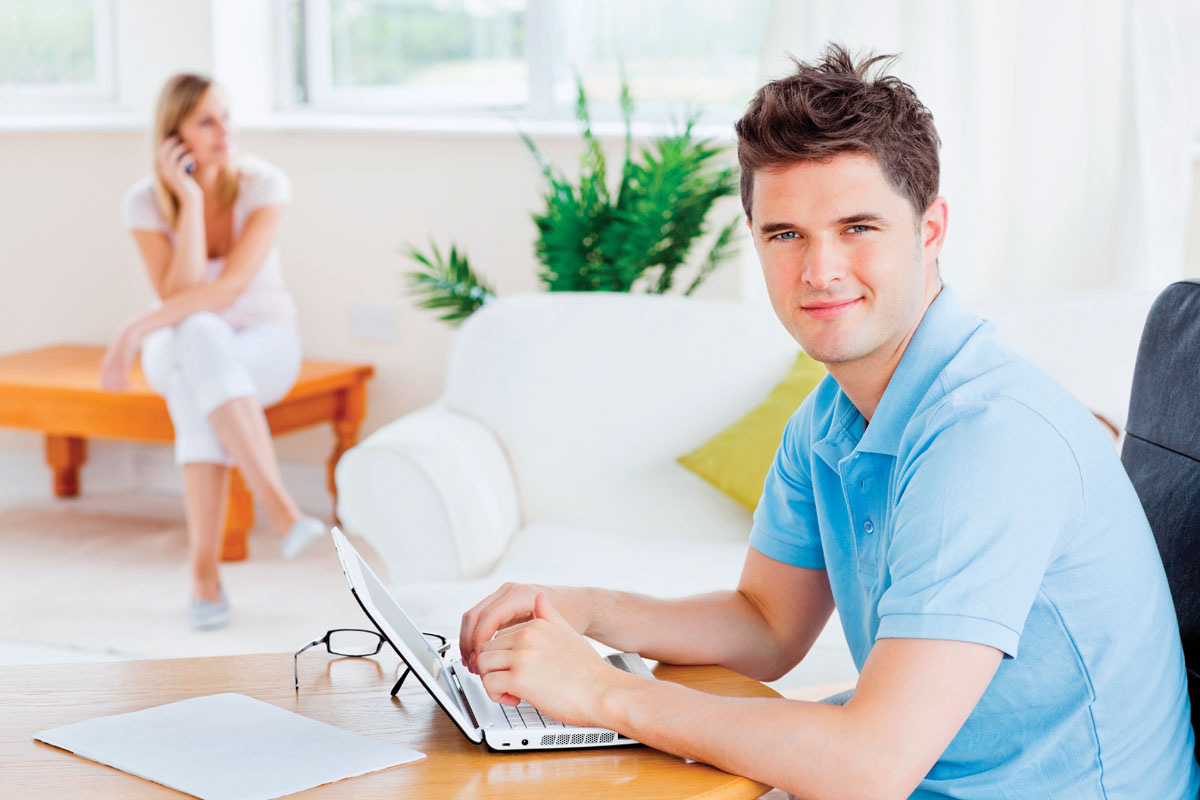 Despite the continuing economic downturn, Habitat Miami continues to thrive with an impressive 95% occupancy rate since mid-2010. The reason is simple according to Patricia Campos: "People choose Habitat Miami because we offer luxury apartments that are comfortable and affordable. The styles we carry through the apartments are modern and well-appointed." Amongst their notable features, the apartments offer fashionable Italian kitchens boasting top-notch appliances. The one-, two- and three-bedroom apartments feature high-end finishes and state-of-the-art amenities throughout the entire property, with easy-access private covered parking available.
"It's a home away from home. A product that thoroughly satisfies the need of the client," adds Maria Laura Navas. Though the spacious apartments — which range up to a very impressive 3-bedroom/2-bath 1,226 sq. ft. completely furnished residence boasting a king-sized bed and 2 queen-sized beds — make one feel about as far away as they can get from a by-comparison-cramped hotel room, the units feature all the amenities one would expect of a luxury hotel including flat panel televisions, high-speed internet access, cable/satellite television, pay movies, designer toiletries, bathrobes, full housekeeping and turndown service of the premium bedding. Hypo-allergenic bedding, cribs and rollaway beds are also available.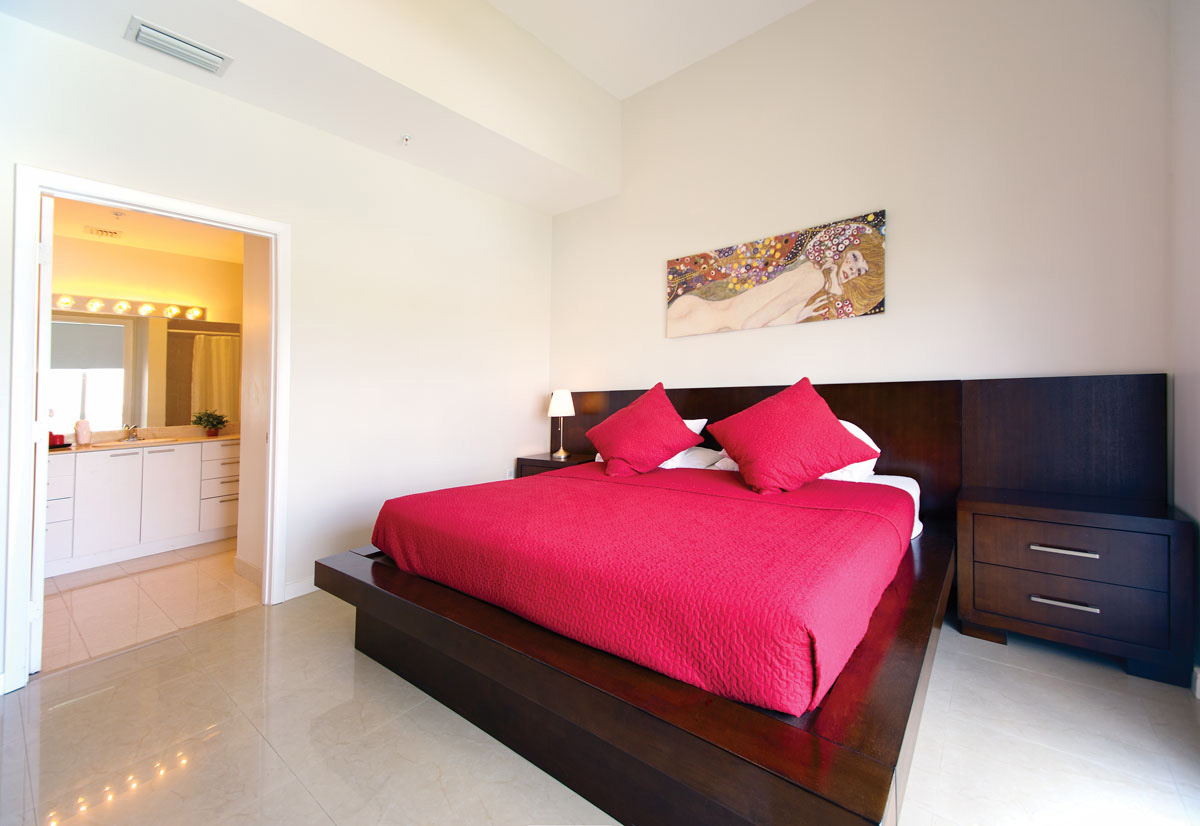 Location is another factor. The property is less than one mile from Miami's Financial District, and Miami Beach and all the fun of South Beach are about a 15-minute drive, with Miami International Airport about 10 miles away. The property's central location makes it not only convenient to Brickell businesses, but to the Miami Convention Center, the Port of Miami, art and history museums, Vizcaya, Coconut Grove and more. Its easy access to I-95 makes it a well-situated spot from which to go exploring south to The Florida Keys or north to Fort Lauderdale and The Palm Beaches.
All this adds up to a response that is global. "We receive many reservations from South America and Europe, with the greatest numbers coming specifically from Argentina and France," reports Campos. This continued success has led to significant expansion plans. What's more, Habitat Miami is constantly trying to develop according to demand. They are continually trying to add new services such as property management and development to cater to their clients' needs. As such, Habitat II is in the works to expand inventory by building a second tower of an additional 33 fully furnished apartments right across from Habitat I. The new tower is scheduled for Winter 2012 along with more amenities in the form of a business center, cafeteria and Jacuzzi.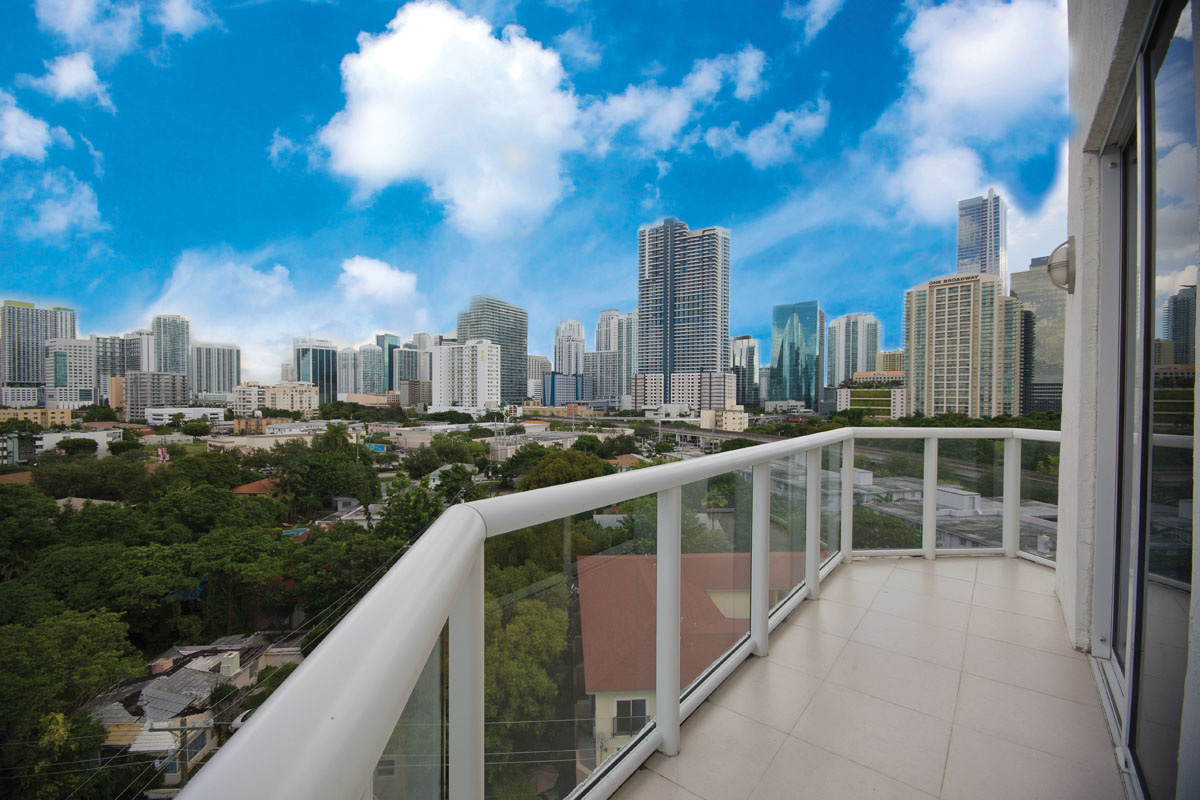 "Our overall goal is to constantly expand our products and improve our services," adds Campos. "We make services that cater to the needs of our clients a major priority in all that we do." In addition to the deep and personal commitment of the design team to give guests the exclusiveness they deserve, this family-owned and operated business has an equally important commitment to the surrounding sub-tropical environment by being eco-friendly.
If there's one thing the entire team at Habitat Miami would like to see readers take away from this article it is that there are alternative solutions such as Habitat Miami in existence to fulfill a variety of living needs — and you can rest assured the best is yet to come!
For more information on Habitat Miami and to inquire about their upcoming Ownership Program, call 305.859.7745 or visit HabitatMiami.com.