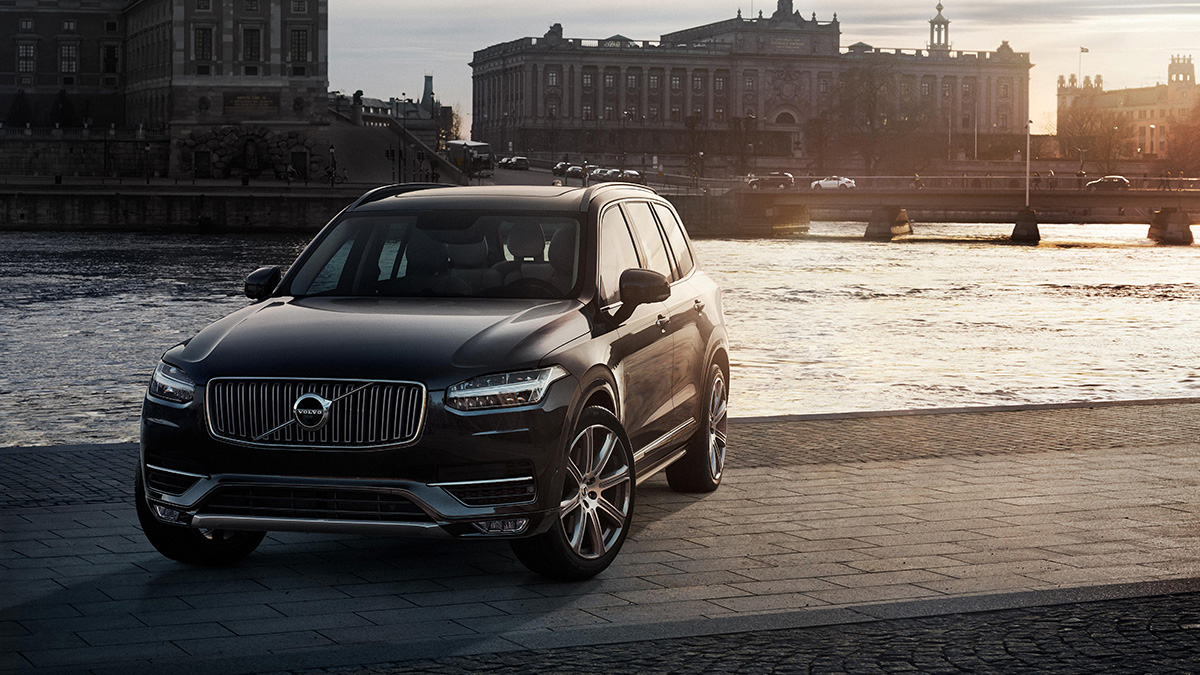 Luxury Meets Function
Volvo's ultimate idea of luxury comes in the shape of the all-new Volvo XC90. For 2016, this vehicle for the ages aims to redefine the luxury SUV from the inside out. Powered by a turbocharged and supercharged 4-cylinder engine, it's jaw-dropping performance on the road is only eclipsed by its luxurious and comfy interior features, highlighted by premium leather, real wood trim and plenty of legroom whether you're driving, riding shotgun or spreading out in the second or third rows. Standard features include automatic emergency braking assist, rear collision warning and blind spot monitoring, ensuring it's one of the safest rides in its class. The user-friendly Sensus Connect Infotainment System responds at lighting speed to requests and has been heralded as one of the best systems on the market. The XC90 also features one of the largest cargo capacities around with optional air springs that adjust liftover height with the push of a button. This is one road warrior that talks the talk and walks the walk, no matter what the occasion; Starting at $49,800; VolvoCars.com.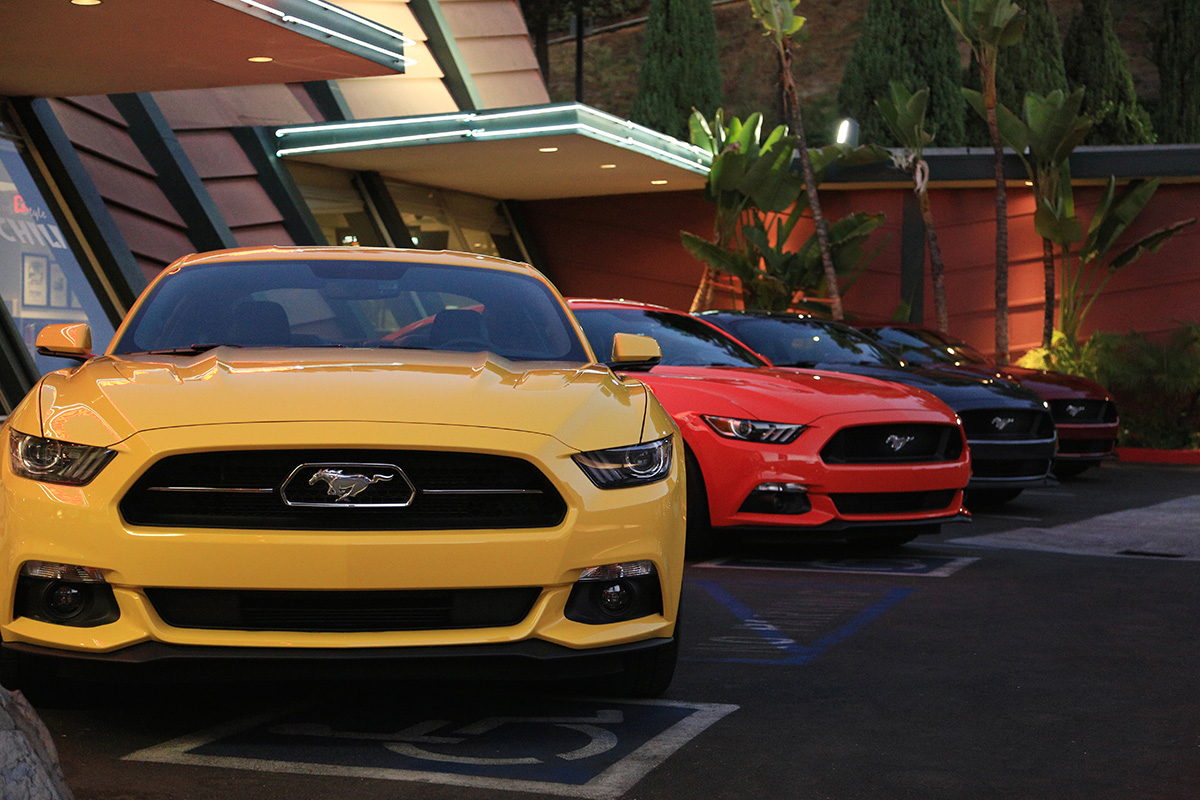 Retro But Better
Ford's Mustang was born in the 1960s, when there was a very real chance of nuclear war. So it makes sense it launched as a sporty, insouciant little car with zero regard for practicality. The attitude was: "If we're going to be nuked tomorrow, we might as well have fun driving today, right?" The Cold War is all but forgotten but the Mustang endures, having survived several restylings over the years that gave it the look of either a brick, but not as attractive…or later as a cheesy wind-up toy , but not as sexy. Performance was sacrificed for fuel economy, making things even worse. Happily, Ford has now recreated the iconic Mustang, making it the best version ever. Because it's a car that can be tailored for the individual, you can have it equipped with a very sensible and refined 4-cylinder Eco-Boost engine that won't have the cops chasing you down the highway at night (they'd catch you in about 4 seconds) or as a fire-breathing, 435 hp beast that shreds asphalt. Best of all, they both look great; 10 models from $24,200-$62,195; Ford.com.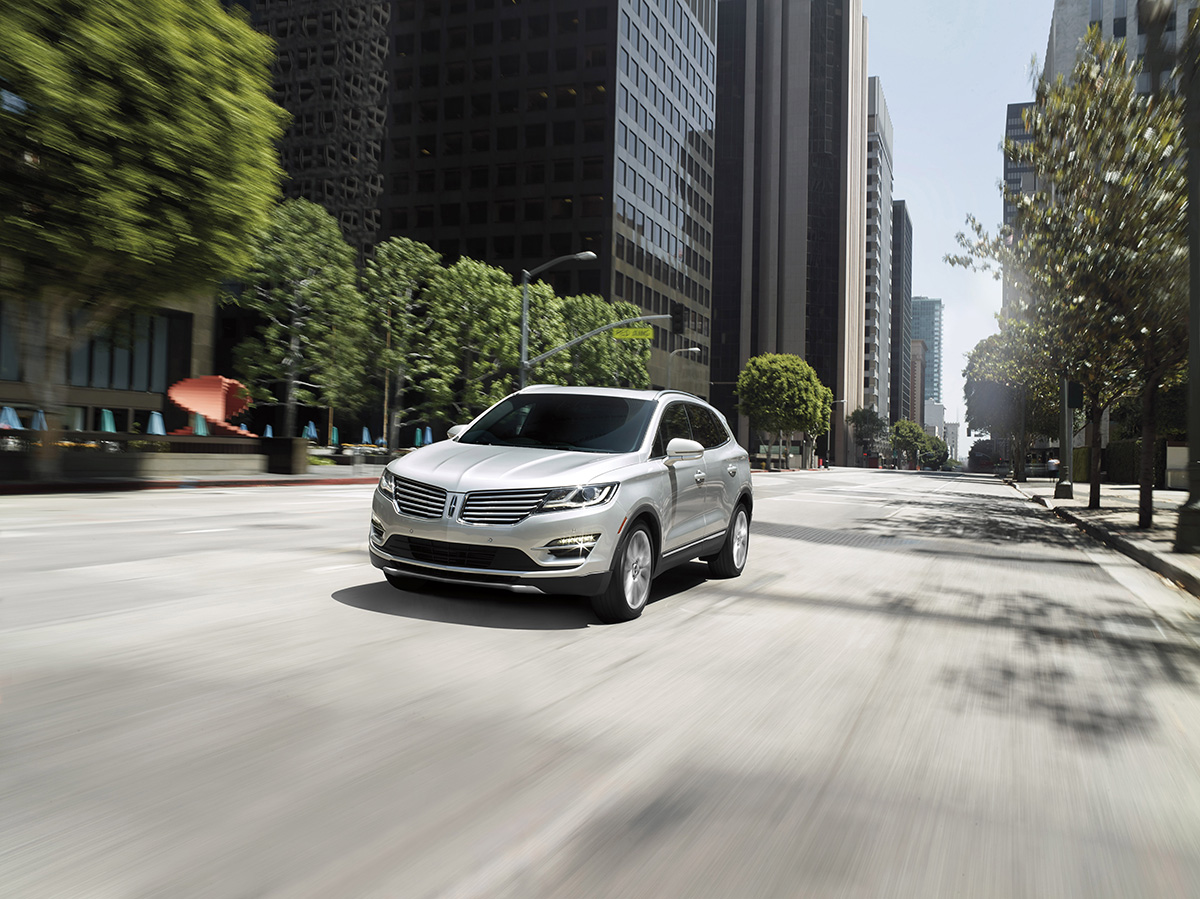 SUV With Style
Lincoln's MKC is the SUV you get when you don't want one that looks exactly like every other SUV. Unlike most SUVs that tend to resemble a shoebox with windows, the MKC features sleek lines and a lower stance, making it easier to get into and out of and much more nimble in tight city driving. It also gets much better fuel economy that the typical SUV, thanks to a turbocharged, 240 hp 4-cylinder engine. A 6-speed automatic keeps it moving along nicely at all speeds, while the optional all-wheel-drive and adaptive suspension makes this the vehicle of choice for driving through afternoon monsoons. Even the base model is very well-equipped and features standard front-wheel drive that allows it to zip up and down parking garage ramps like a chrome-accented gazelle while the xenon headlights light up the night. You'll also love the heated seats on the rare days of the year we see temperatures below 65 degrees. Starting at $33,260; Black Label: $46,455; Lincoln.com.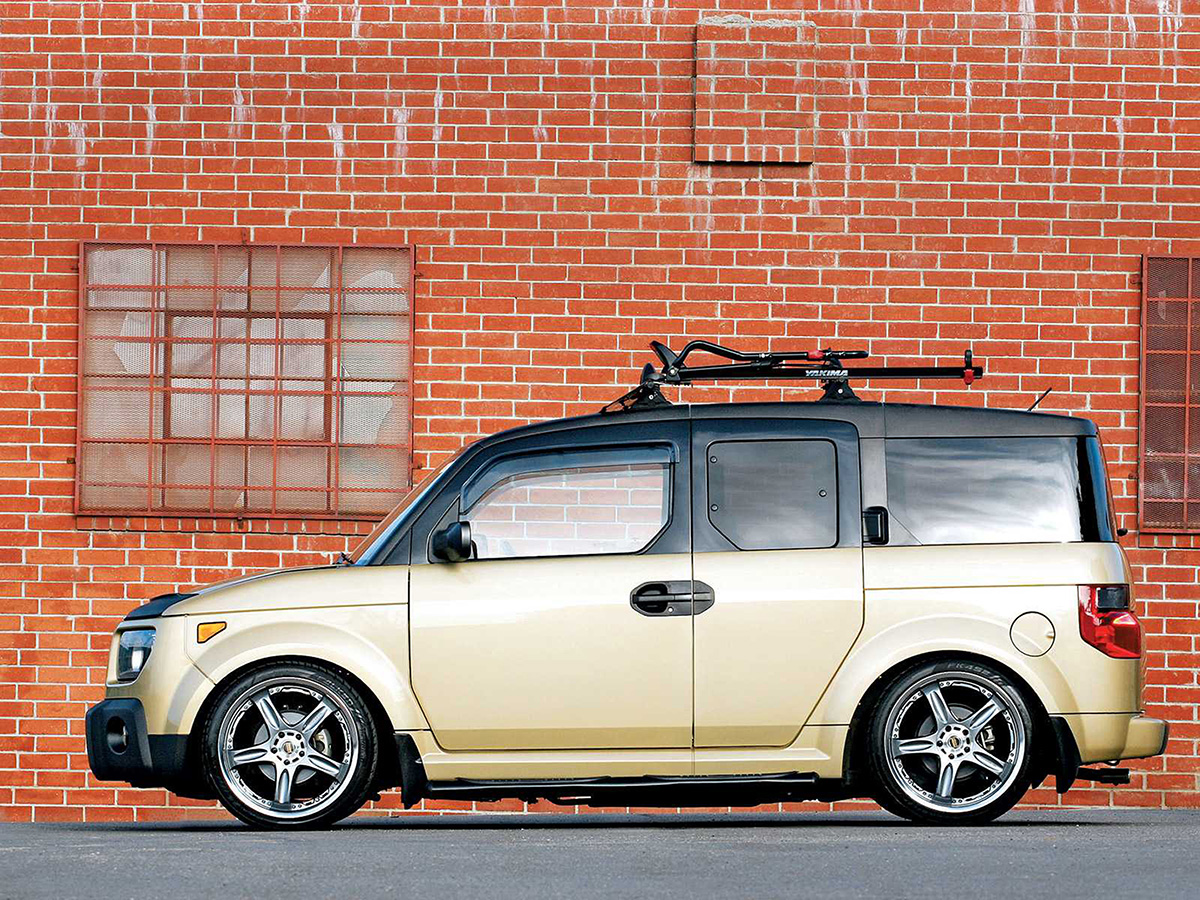 Out Of The Box
Hondas are pretty much the Official Car of Millennials, most often in the form of a Civic. We know one Millenial who is so trendy that he's never actually driven his Civic (a high school graduation prezzie from the 'rents). Instead, he opted to fly to/from a not-that-distant college in carbon-spewing airliners many times over the past 4 years. For the less Kardashian-like Millennials, the upcoming return of the completely redesigned Element is exciting news. The Element is an aesthetically-challenged (it's seriously fugly) box on wheels, capable of swallowing bikes, kayaks, large dogs and who knows how many people. You can even rinse the interior after a trip to the beach. How cool is that? It's not fast, by any definition of the term, but it is fun. And practical. And best of all, if college didn't really work out for Jr., the Element's boxy shape is perfect preparation for a career as a UPS driver; $29,000-$34,000; Honda.com.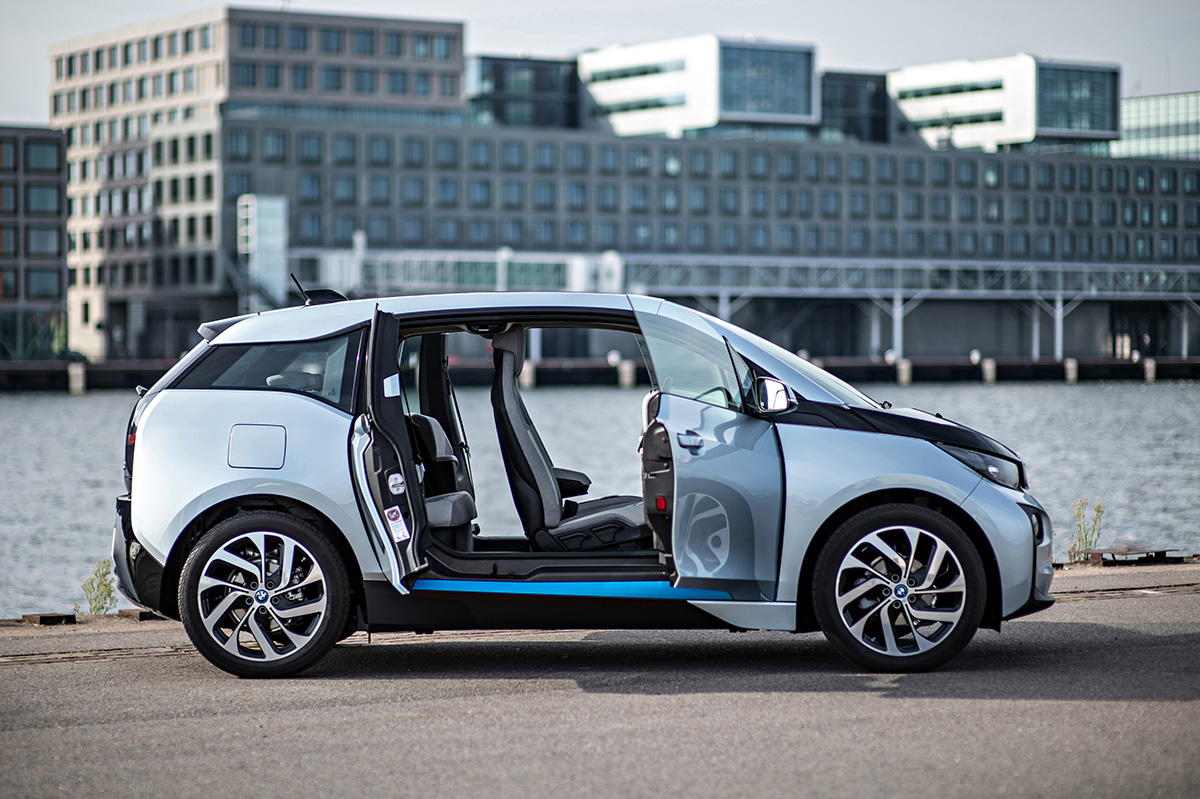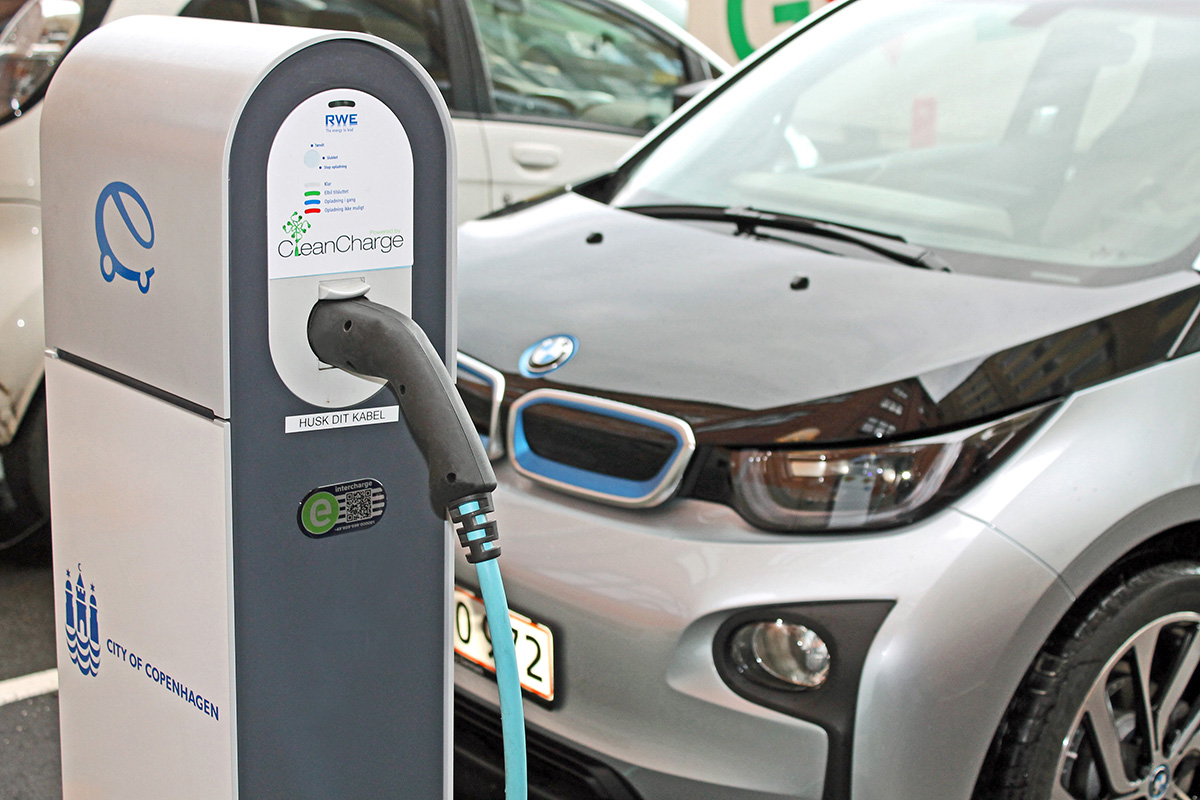 Tech Speed Ahead
When we think of electric cars, we either envision ourselves zooming along in silent splendor in a Tesla S, or bouncing around the neighborhood in a golfcart. Now there's a third option: the BMW i3. Having mastered hydrogen-powered cars, BMW has now mastered electricity. Powered by a 170 hp electric engine, the i3 has an operating range of about 80 miles, making this less than a stellar choice for a road trip to Orlando, unless you don't mind waiting 3 hours for the batteries to recharge…assuming you can find a 220-volt outlet. However, it's ideal for commuting to and from the office, with a stop at Whole Foods for some yak milk. An optional "range extender" (gasoline engine) lets you roam about 150 miles. Inside, you'll find seating for 4 pre-teen ballet dancers or 2 normal-sized folk plus the guy from Game Of Thrones and a really long extension cord. Starting at $42,400; BMWUSA.com.