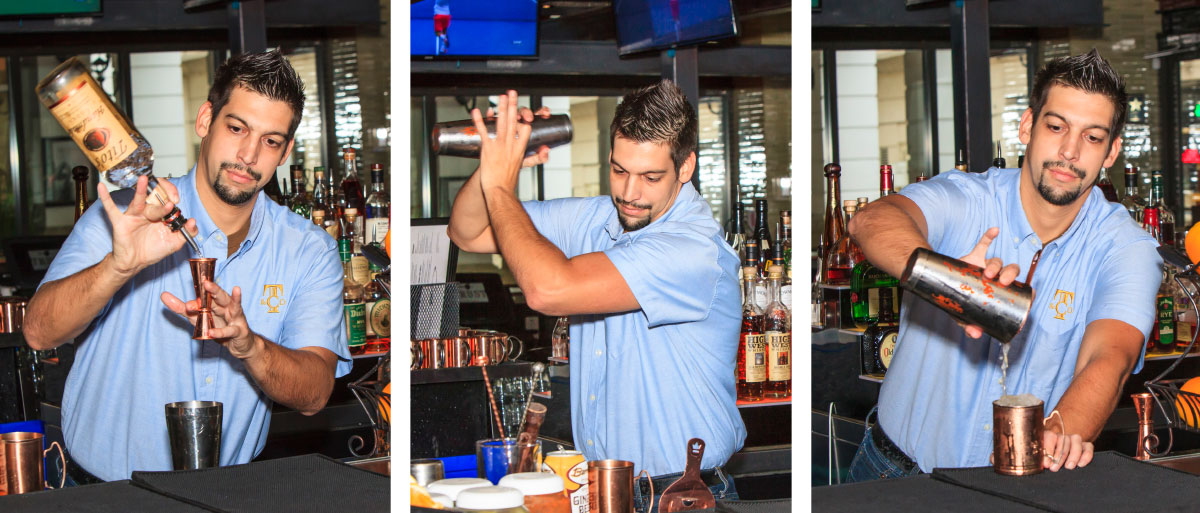 Behind the bar at Trust & Co., Roy A. Roig zeroes in on the task at hand: pleasing the crowd of thirsty patrons with his refined, smooth-till-the-very-last-drop concoctions. One moment he's mixing up an Apothecary Cure for your work woes, the next he's burning wood to infuse a little smoke into one of his celebrated elixirs. His 15 years behind the bar help him navigate effortlessly between patrons, noting their preferences and introducing them to new flavors. "The seasonal food menu and continuous evolution of our cocktail program will be sure to keep your palate on its toes," shares Roig, who has helped music moguls Justin Timberlake and Jay Z open restaurants in the past. Roig's spirit-filled creations have earned him several accolades — and plenty of bragging rights — at cocktail competitions throughout the country, and when you stop in for a drink you'll see why. Trust when we say that every sip with him is a story to tell.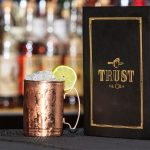 Texas Mule
2 oz Tito's Handmade Vodka
1 oz House-Made Lime Cordial
.25 oz Fresh Lemon Juice
Shake and strain into mule mug w/ pebbled ice. Top w/ Ginger Beer and garnish with a lime wheel.