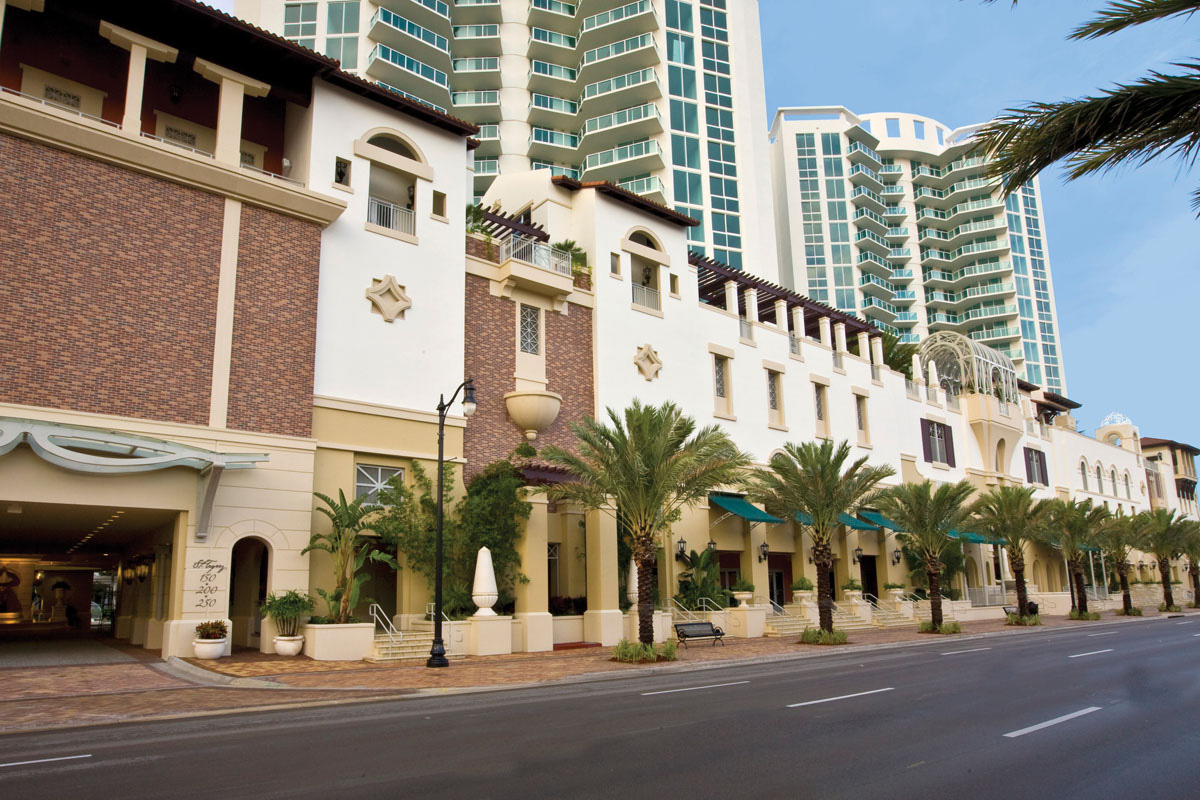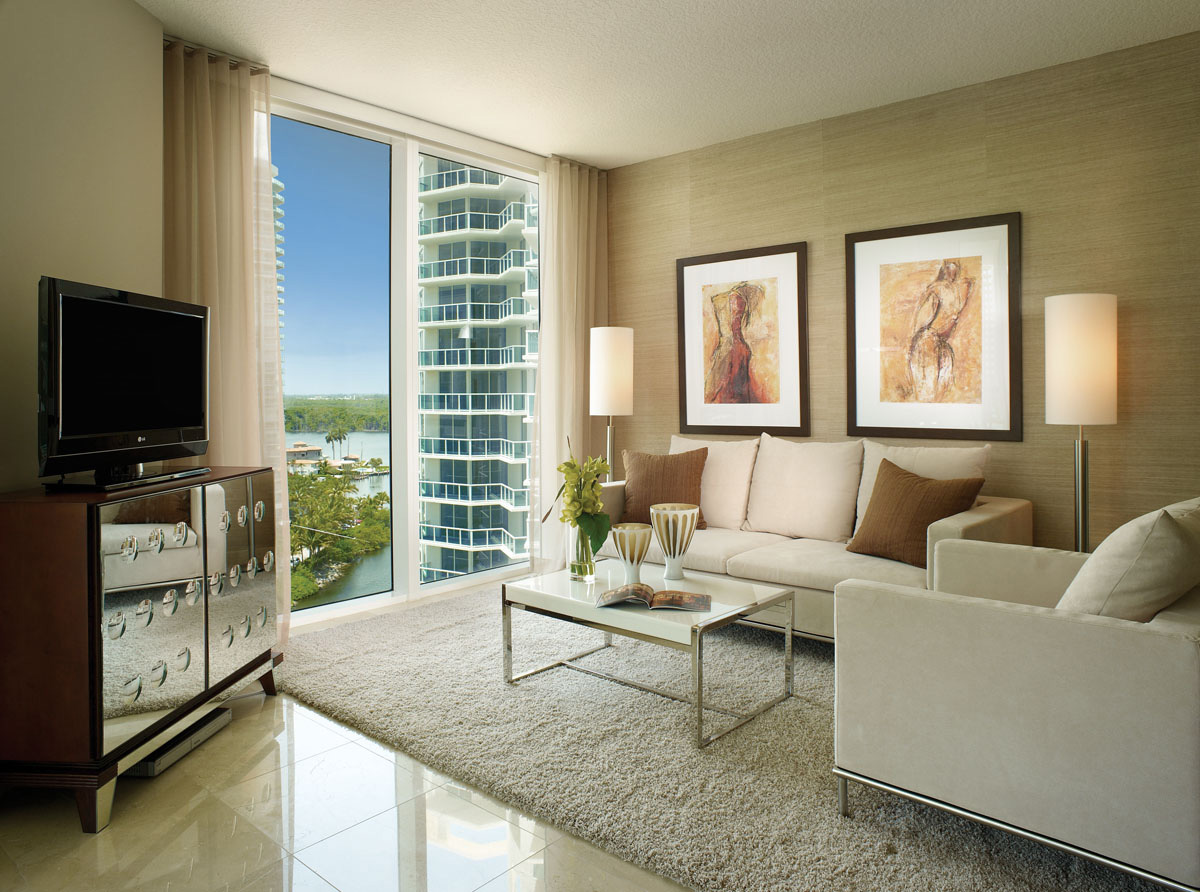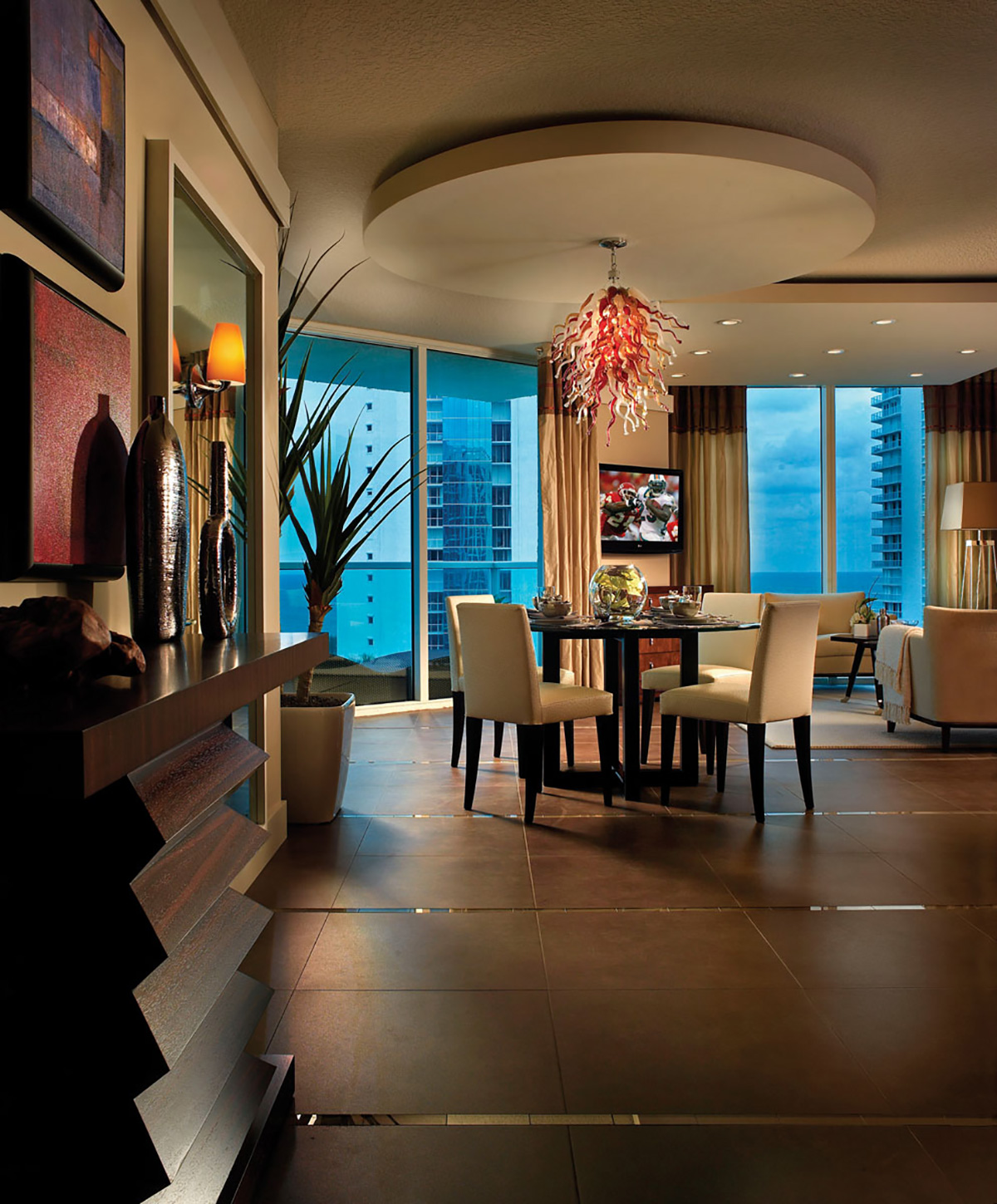 Floor-to-ceiling walls of tinted glass in the living room and dining room become the focal point of the residences and are complemented by extraordinary finishes with exotic materials and décor.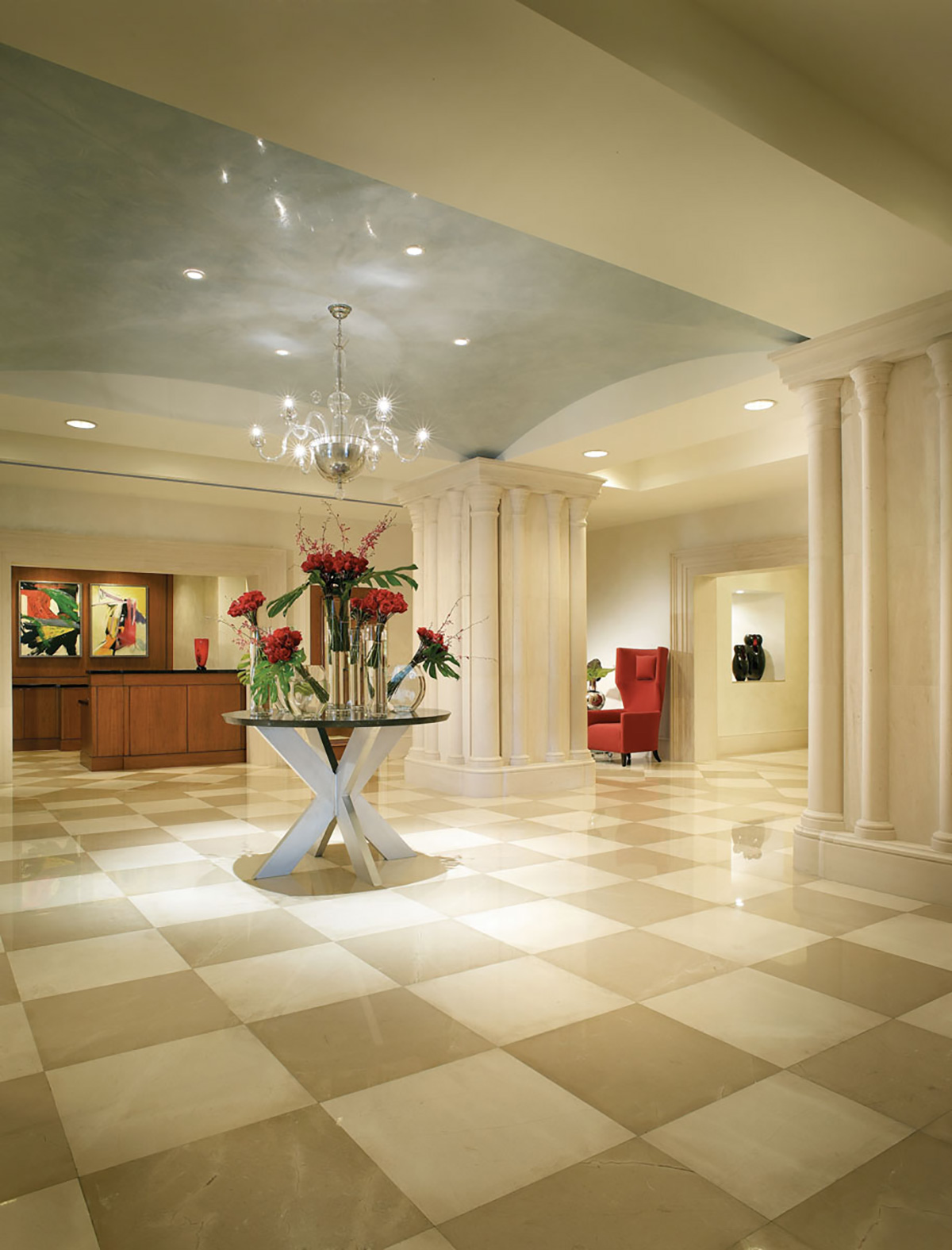 The elegantly appointed spacious gallery/lobby features lavish cathedral-styled columns and features 24-hour concierge service.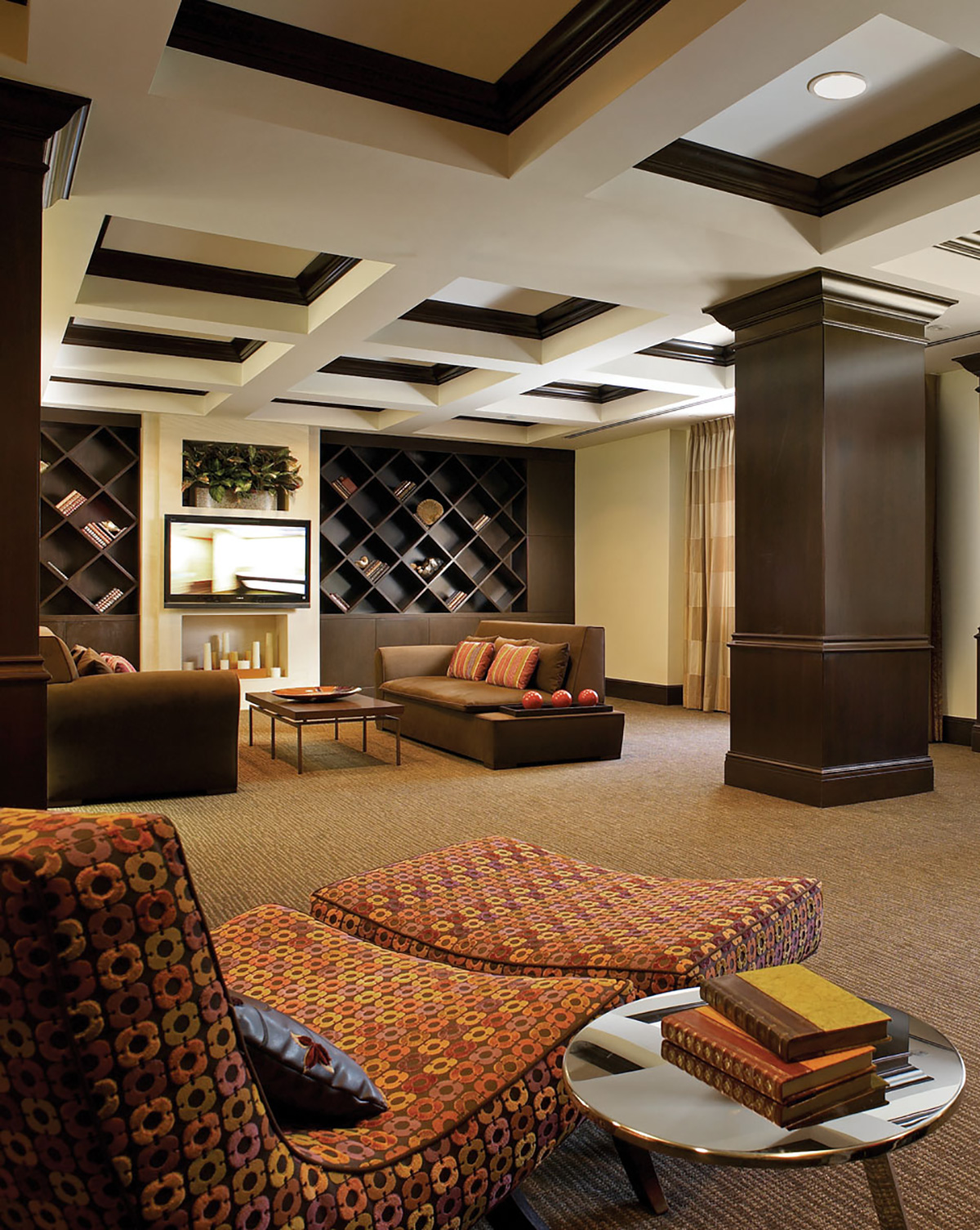 The breathtaking library underscores the dramatic elegance of St. Tropez's public spaces.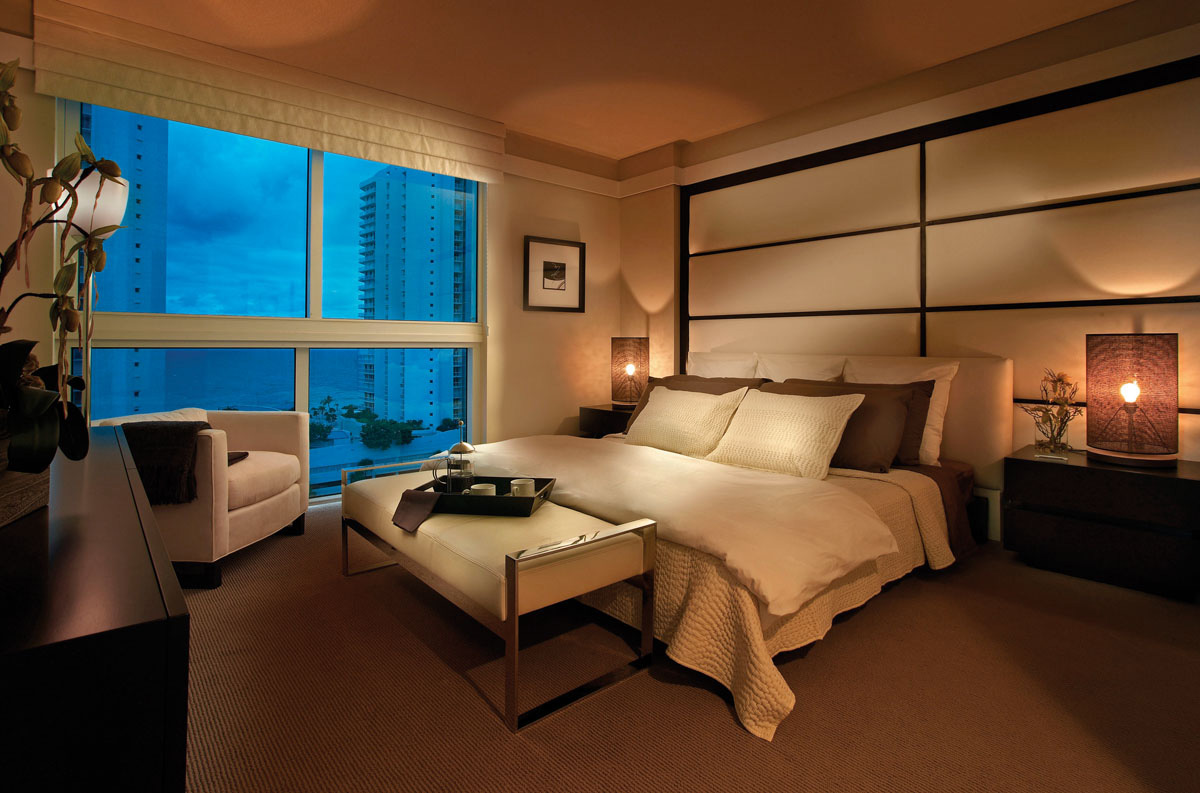 All the bedrooms are beautifully appointed with custom headboards, exquisite lines and upscale furniture.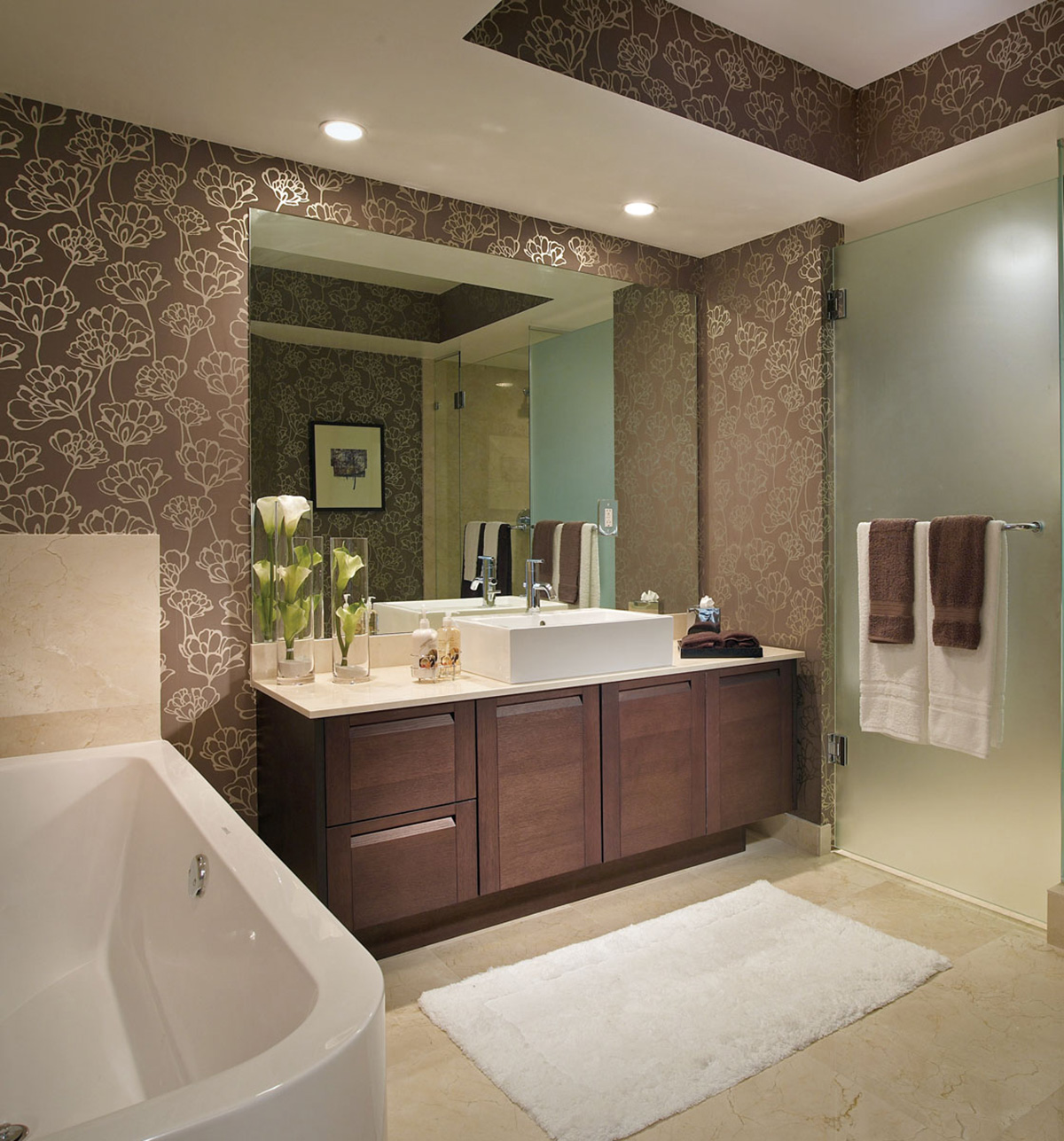 This bathroom features frameless, glass-walled marble showers with custom-designed vanities and an oversized, free-standing tub complete with bubble massage system.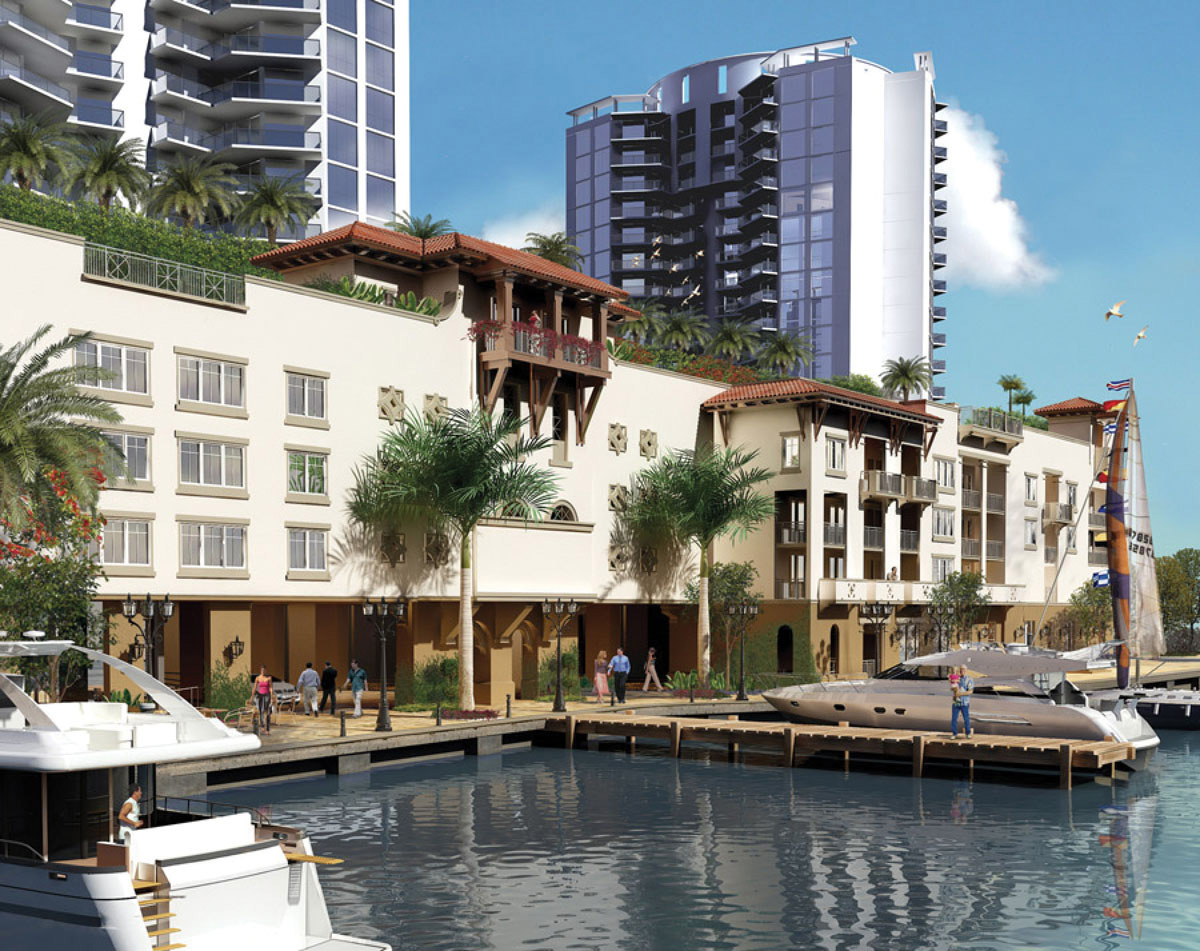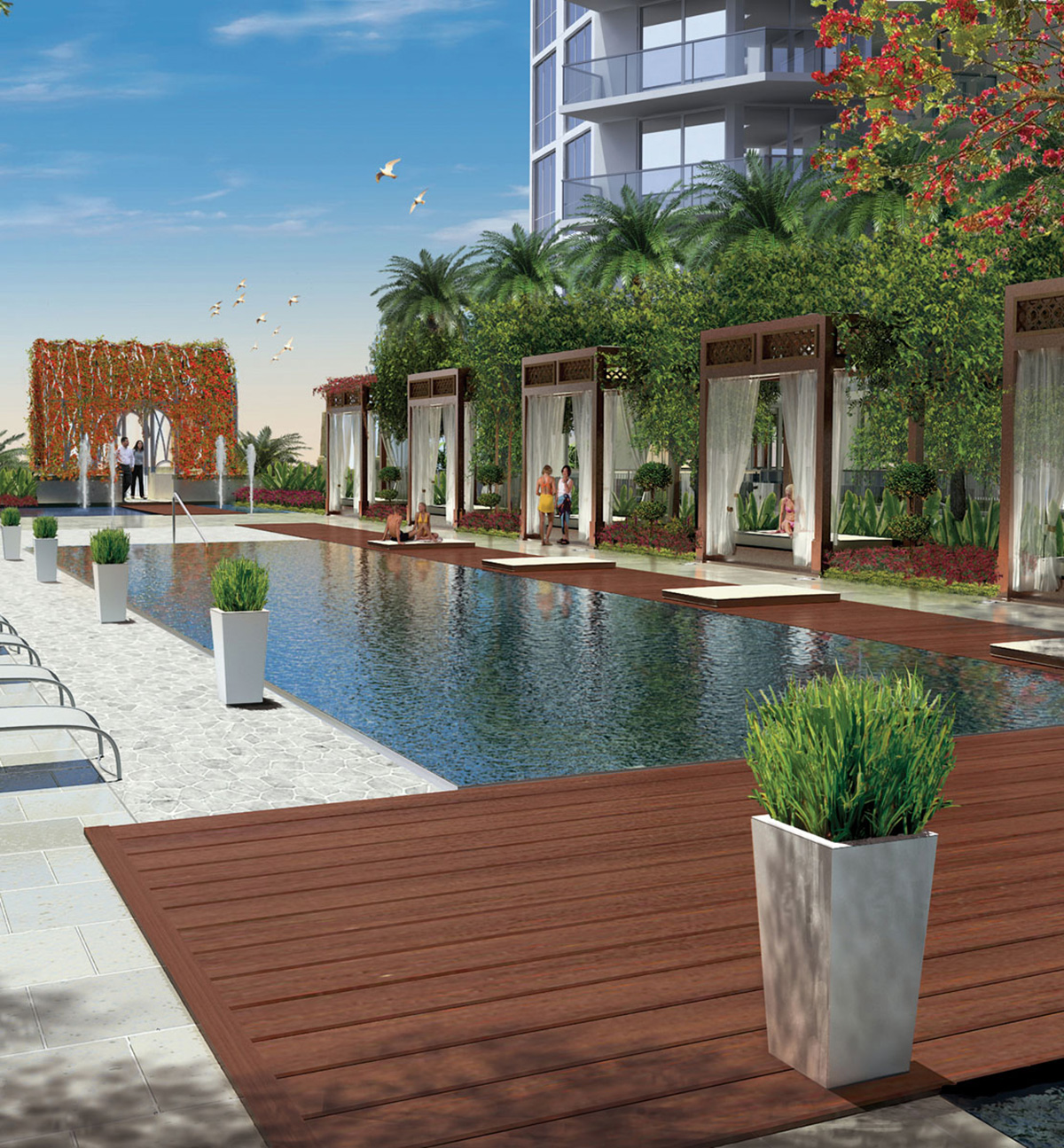 A marina will round out the authentic St. Tropez experience and complement a selection of upscale shopping boutiques, stores, bistros, cafés and pedestrian-friendly pathways and garden-like piazzas complete with bubbling fountains, serene social areas and authentic Tuscan landscaping.