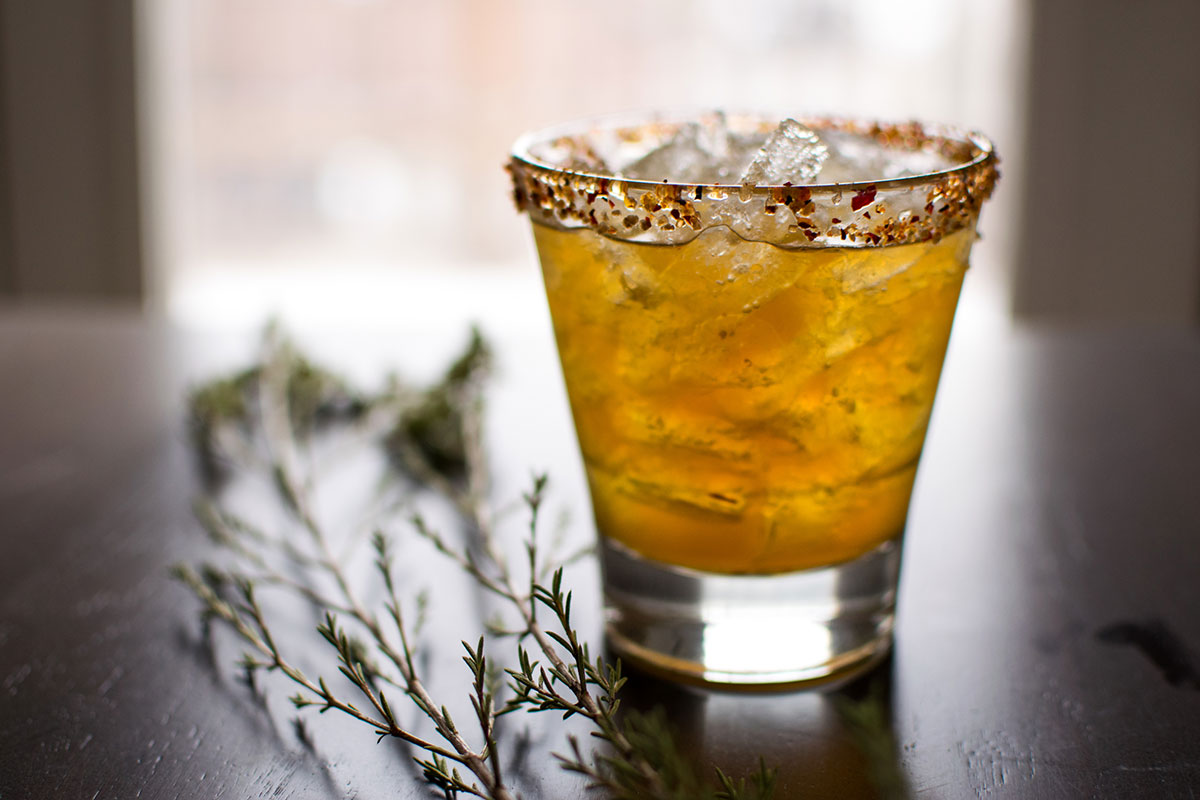 First, an apology: I'm sorry, tequila. You were always there for me; from my first rambunctious and ill-advised overindulgence at the tender age of who-even-remembers-anymore to so many of the selfsame since. Every night that I wanted to make a potentially disastrous series of decisions, there you were, eagerly waiting by the door to usher me into a night of wonder, whimsy and the occasional misplacement of an extremely expensive cell phone. I'm sorry because I have a new love in my life now, a smoky mistress saturated with the subtle, spicy flavors of the southeast. Although both born of the piña of the agave plant, the distinction between an industrially processed tequila and an artisanal Mezcal ends right there. Unrestricted in its choice of agave bases (tequila can legally be processed only from the blue agave strain), the agave is roasted in an underground pit lined with carefully selected igneous rock, imbuing the plant with its signature sensual smoky flavor. Under the watchful eye of a master mescalero, the plant is then crushed, fermented and finally bottled into the engaging and flavorsome elixir we've all come to know and love. Gaining an upsurge in popularity since the mid-1990's, despite a Mezcal-based cocktail gracing the menu of every hip bar in town, this is still a woefully underpurchased beverage that's just as good by itself as it is with every ingredient in a mixologist's toolkit. So next time you're shopping for a satisfying spirit to bring to a party or just an interesting addition to your home bar, remember that I've made mine Mezcal.
Support Local Mezcalerias
Interested in finding the finest in local agavecraft? Baby Jane's namesake Bebito is a beautifully balanced medley of Montelobos Mescal, Luxardo Maraschino, Chartreuse, fresh lime juice, jalapeno, rosemary and salt. Adding a smoky, sultry undertone to the Eastside of our city, The Anderson's Mr. Anderson is an exhilarating blend of Wild Turkey Rye, mezcal and cardamom-infused vermouth. For a truly in-depth introduction to this inebriate, look no further than Miami Beach's Clandestino Pub, a cozy hole-in-the-wall that's recently reinvented itself as a dedicated mezcaleria. Offering over 18 artisanally crafted Mezcal cocktails, head here when you're ready for a comprehensive introduction to this multi-layered liquor. And, once you're done, make sure to come back for another round.