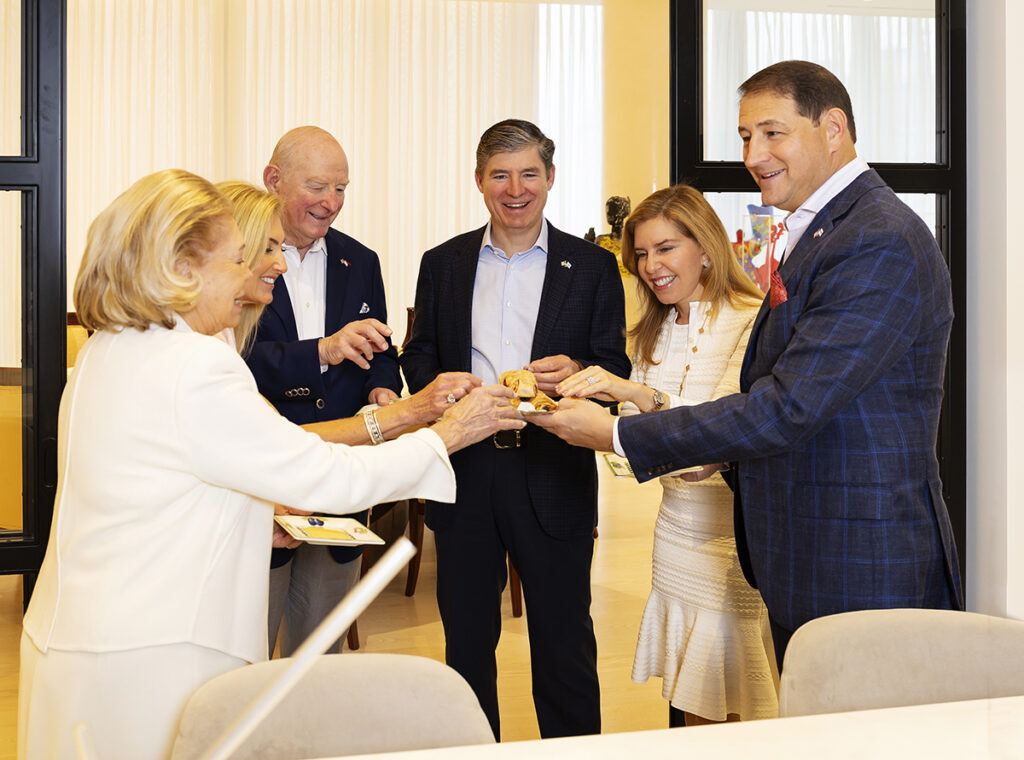 The curtain rises, the music swells, the opera singers take the stage, and another stellar performance from the Florida Grand Opera (FGO) begins. All this made possible by generous sponsors and philanthropists such as The Mendelson Family, whose donations play a vital role in enabling the company to continue to produce the best possible opera, to generate new education projects, and to support the Young Artist Studio. "We know we've been very fortunate and are grateful for what others have done for our magnificent South Florida community and for our great country, so we feel it is our honor and responsibility to continue the giving traditions which have contributed to America's success," says Victor Mendelson, Board Member and Co-President of HEICO Corporation, who previously served as President of FGO's Board and Chairman of the Finance Committee/Treasurer before that.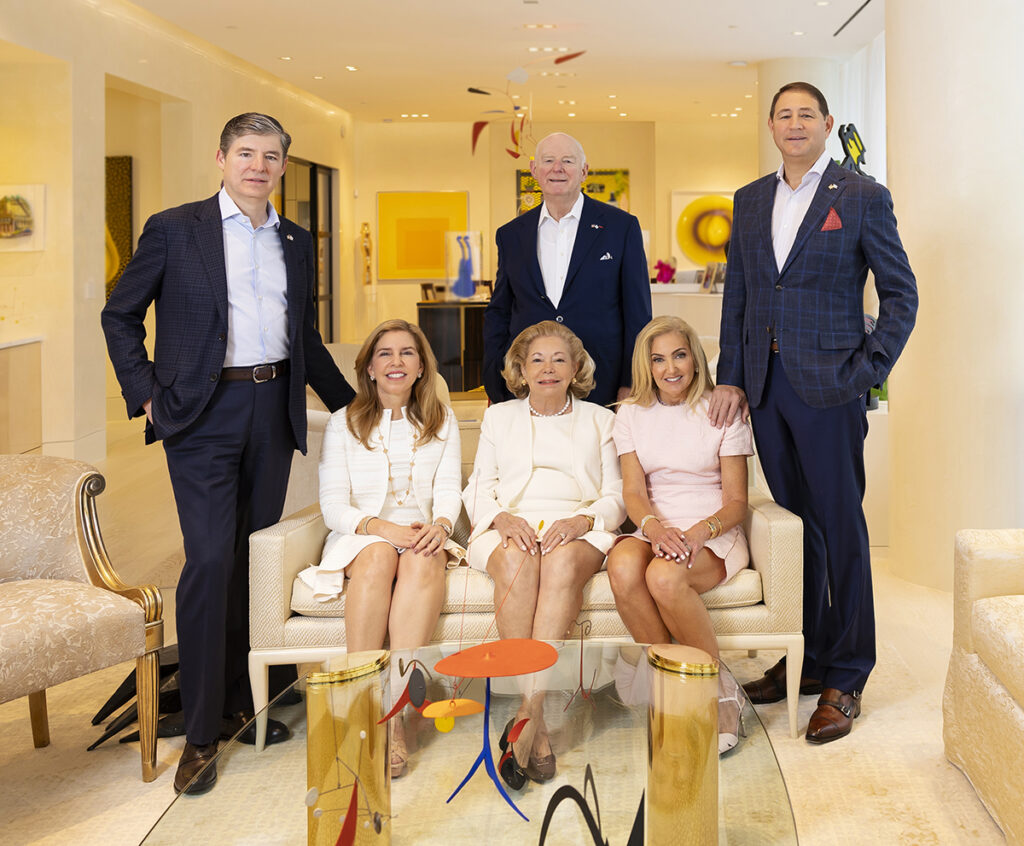 In the 1950s, his great-grandmother, Lillian Brown, was a frequent visitor to Miami and the family enjoyed opera in their then-native New York. Lillian and, later, her daughter, Muriel Hattenbach, believed Miami needed a robust opera and were early supporters. "When the whole family relocated to Miami in 1969, my mother, Arlene, herself a trained opera singer and an opera-lover, dramatically increased the family's commitment, commencing with her involvement and leadership of the Young Patronesses of the Opera, and then joining FGO's Board of Directors and serving as its Vice Chair for decades, as well as chairing numerous fundraising affairs," says Victor. It was Arlene whom brought him to the children's operas produced by the Young Patronesses of the Opera, creating yet another generation of Mendelson opera lovers.
In addition to FGO, The Mendelsons also proudly support Achieve Miami, AJC, Baptist Health, Boys & Girls Clubs of Miami-Dade, Everglades Foundation, Greater Miami Jewish Federation, Miami Waterkeeper, Lehrman Community Day School, Mt. Sinai, Ransom Everglades School, South Florida PBS, St. Thomas University, Teach for America, Temple Beth Am, University of Miami and United Way of Miami-Dade, among many others. Outside of South Florida, they are very involved with and support Columbia University and the Zionist Organization of America.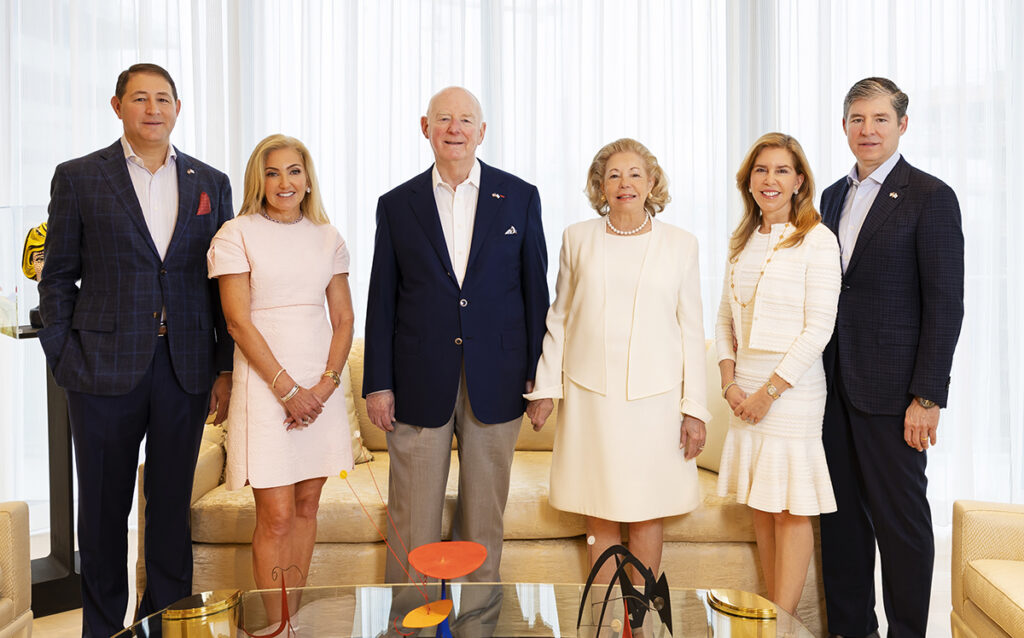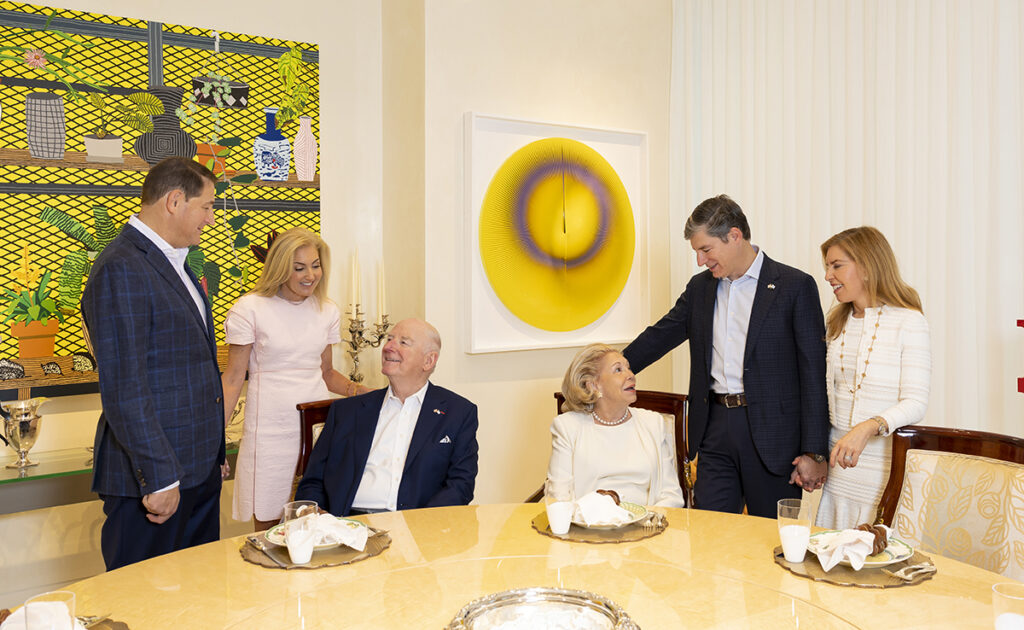 The family has also played a substantial role in Brickell's transformation, starting back in 1978 when Victor's father, Laurans Mendelson, purchased the first of 5 significant Brickell properties: the Four Ambassadors, the Brickell Townhouse and 25 Bay Tower, as well as major raw land parcels located on the NE corner of Brickell Avenue & 12th St. and the SE corner of Brickell Avenue & 8th St. It was then that Laurans spearheaded a groundbreaking endeavor to upzone the entire Brickell corridor to accommodate up to six times the amount property owners could build on their respective land. It was a decision that eventually led to Miami turning into the world-class city it is today. His efforts and their result enabled all of the large-scale development in the neighborbood that has followed since 1982. He also offered area apartment renters the opportunity to become homeowners when he converted the rental units in his buildings into individually owned condominiums.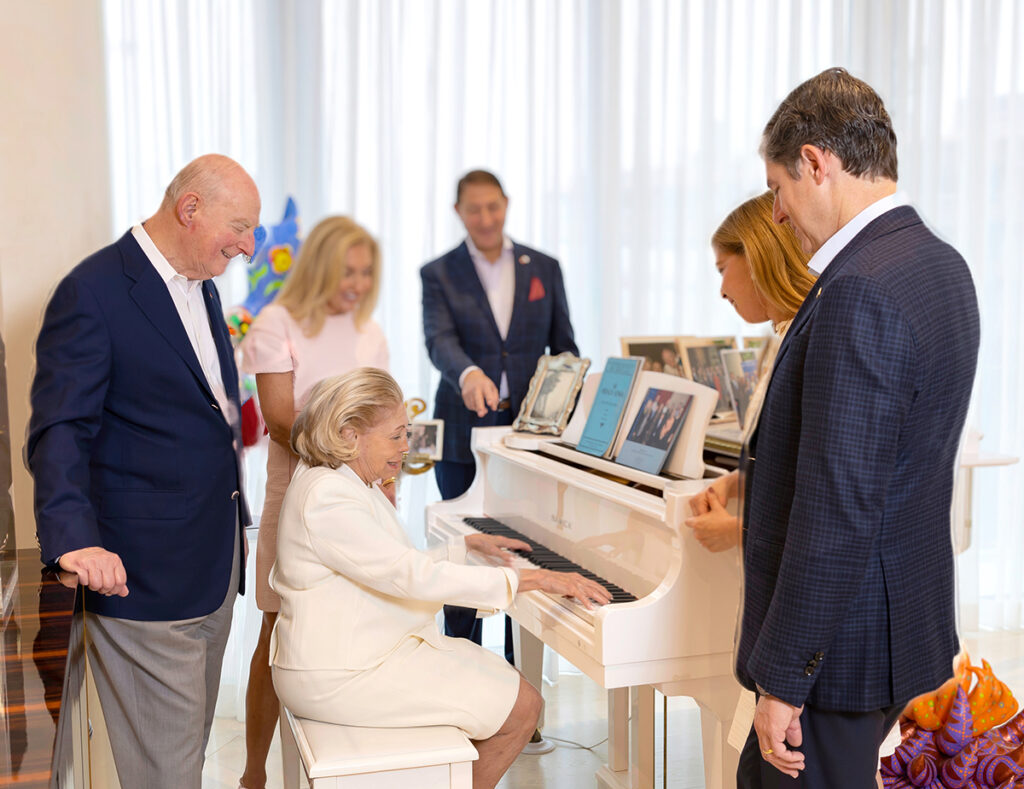 Laurans' father, Samuel, immigrated to New York in the early 1890s from Lithuania. He graduated from Columbia University at a time when immigrants like him were rarely admitted to the school and every one of his descendants has since graduated from there. In 1990, Laurans, Victor and Victor's brother, Eric, who is HEICO's other Co-President, became HEICO's largest shareholders and took over management. They have since led the company to become one of the highest-valued aerospace/defense/electronics companies in the U.S. "We are proud that HEICO designs and makes mission critical and highly reliable components for nearly all U.S. and European large commercial airplanes, key defense systems and spacecraft — including satellites, rockets and space exploration vehicles." Since taking over management, Victor says they have returned a roughly 24% compound annual growth rate in shareholder value, growing the company's market capitalization from about $25 million in 1990 to over $18 billion today. What's more, they led a proxy fight to take over HEICO and actually lost, before eventually winning control nearly 9 months later, following a bitter legal battle. "We knew nothing about aviation/defense/electronics or manufacturing when we took over the company and most people insisted we'd fail," he says. "We had confidence otherwise."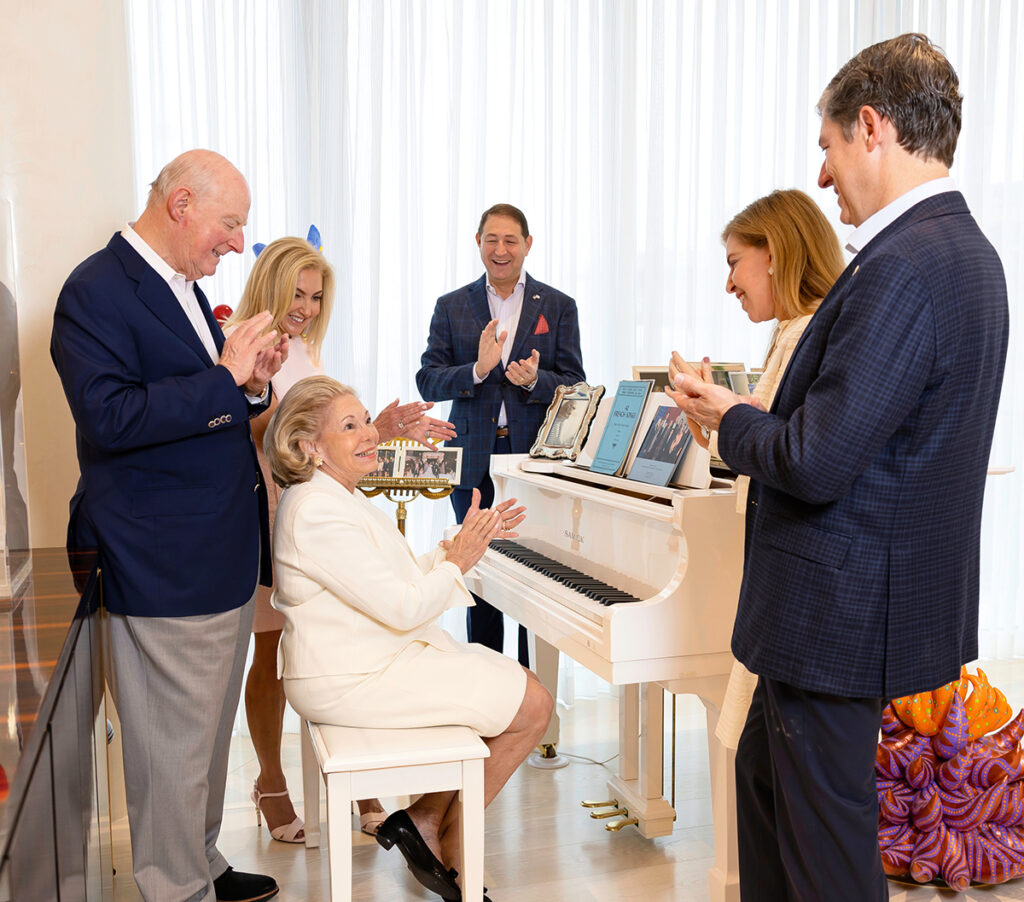 The family continues to work in Brickell, where the HEICO Corporation's principle executive offices are located.HEICO is the only major, international aerospace company with executive offices in the area. "We like to spend time together, whether at home, traveling or enjoying South Florida's great natural attributes, like time on Biscayne Bay and being outdoors, as well as taking advantage of our area's burgeoning and impressive cultural art scene," says Victor. "We were raised to have empathy for others and a deep appreciation for our good fortune in life, coupled with a deep sense of duty to help out in the community. Our mother, my wife, Lisa, and Eric's wife, Kim, are particularly philanthropically active. Philanthropy is an example of how Americans come together for a stronger future, and that resonates strongly with all of us. The U.S., and particularly South Florida, are remarkable and special — we all have a responsibility to contribute to making our home even better than how we found it."; FGO.com.