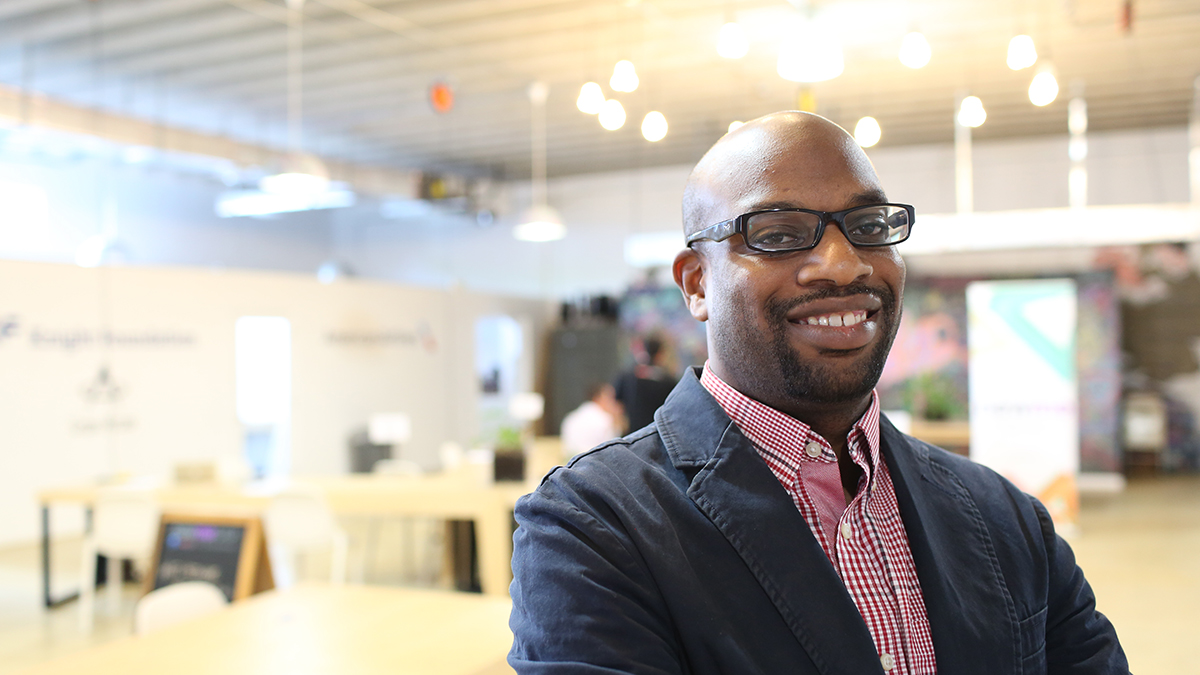 "You want to see it?" Kairos President & CEO Brian Brackeen asks me while we lounge, comfortably, in the lofty wood-clad Wynwood warehouse that conceals some of the most ground-breaking software to every spill from our sun-soaked cityscape. I agree excitedly and stand up, expecting to no doubt be whisked to some science fictional white plastic non-space of uncomfortable temperature and baleful crimson lighting, an air-tight and heavily surveilled panic room requiring complicated sanitization protocols and the donning of bulky rubber suits prior to entry. Instead, much to my chagrin, Brackeen casually asks me to stand in front of the TV and fiddles with a remote.
Then, in a moment too fine for my eyes to parse, my image spills across the screen. Another split-second, and finely-tuned data parsing my age, sex, ethnicity and emotional makeup is emblazoned confidently across the lower half of the television. Amazed, attempting (as is natural to anyone exposed to prototype technology) to fool it, I toss a glance Brackeen's way as he films me on his phone. No laurel resting, no self-satisfied smirk rests upon his features. What is spelled in his visage, behind the ever-playful curiosity that is so prominently broadcast in his every movement and notion? It's not satisfaction, but an eagerness at something that has just begun.
Born in Philadelphia, the grandson of a Baptist minister, Brackeen, whatever his age, is poised thoroughly on the cusp of the latest generation of entrepreneurial achievement. Despite never attending an institution of higher learning, his technical wizardry and intuitive managerial instincts have seen him working for such industry titans as IBM and Apple. Originally conceiving of Kairos as a time-clock app aiding employers in payroll management, much like most significant scientific discoveries, the nature of Kairos has pivoted, providing A.I.-driven facial recognition algorithms to over 50,000 customers in more than 70 countries.
Every bit as much an equality advocate as positive influence on the local business community, Brackeen's free time is spent aiding a variety of minority tech startups, nonprofits and charities, including Black Girls Code, Girls Who Code, Black Tech Week and others. A sterling example of moral moneymaking in a city all too often considered ruled by a series of carnivorous capitalistic interests, if Brackeen isn't yet an emblem of Miami's future, he certainly should be; Kairos.com.