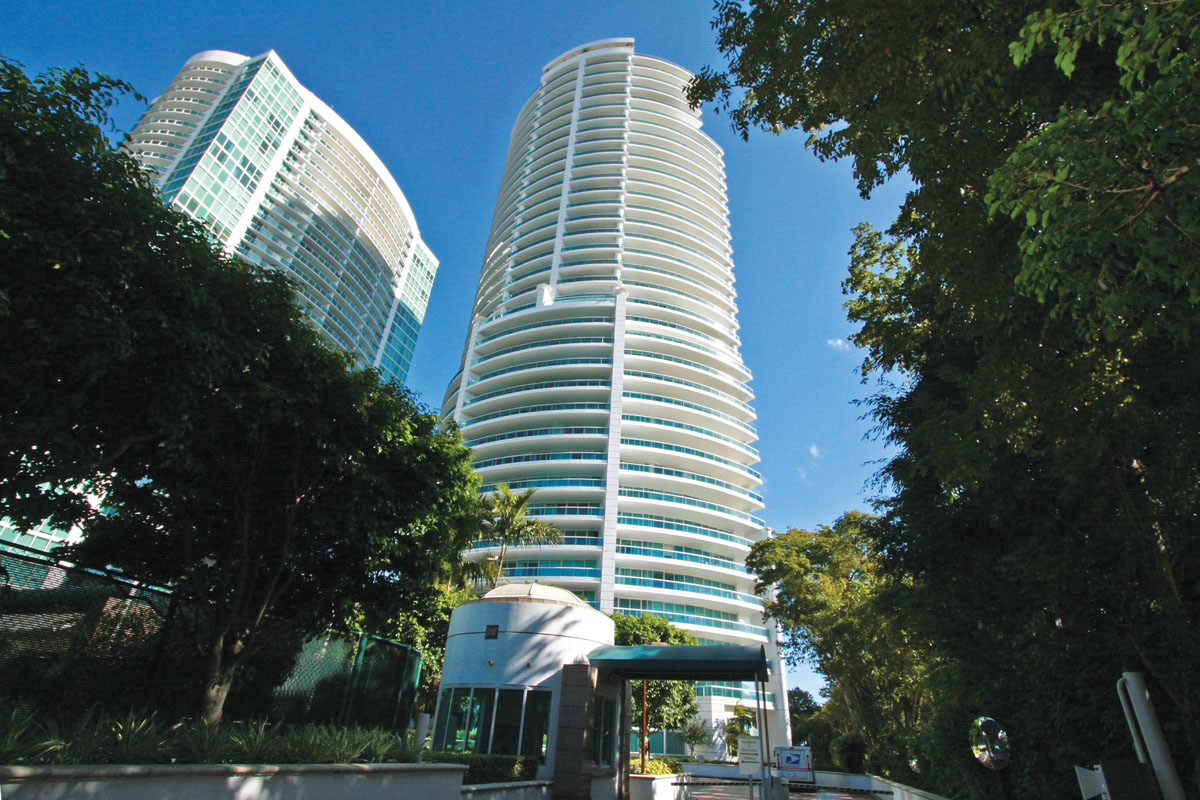 All the details of this home — from the exotic wood and marble floors to the red dining room — are both modern and tasteful.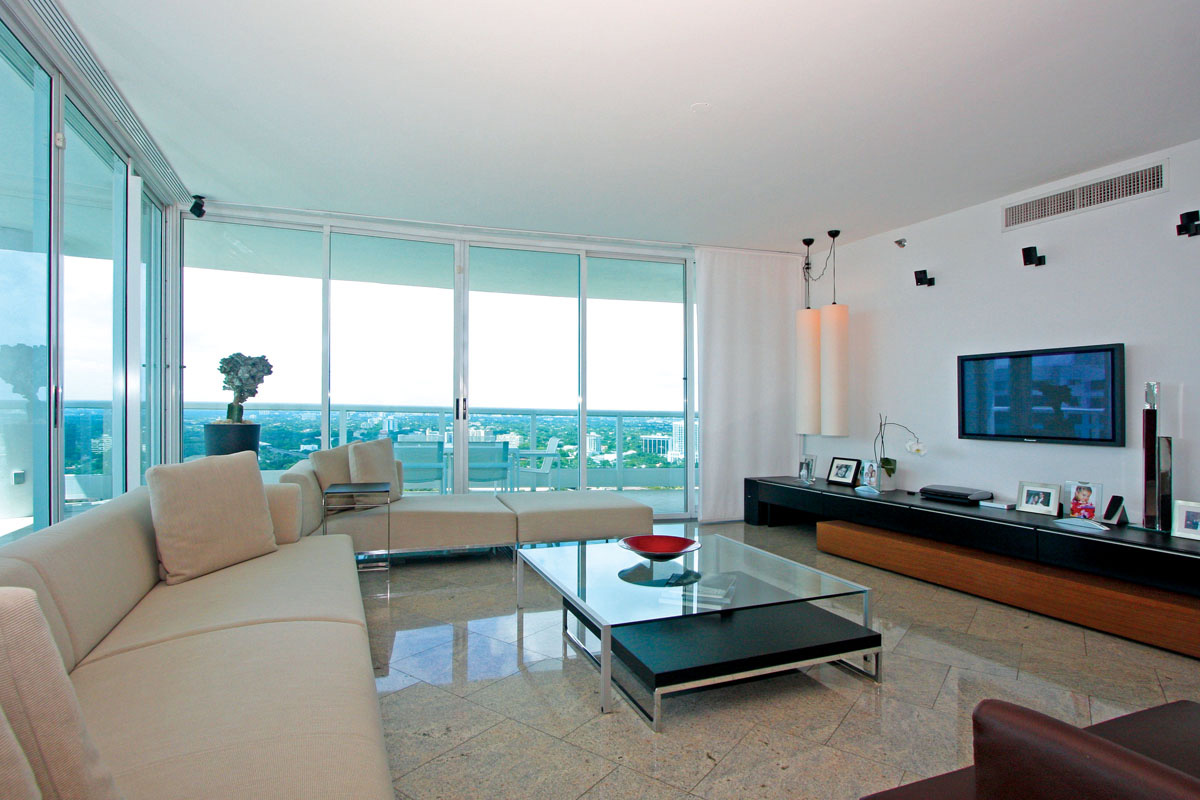 Above: The fine, contemporary lines and the floor-to-ceiling windows add elegance to this bright and spacious living room.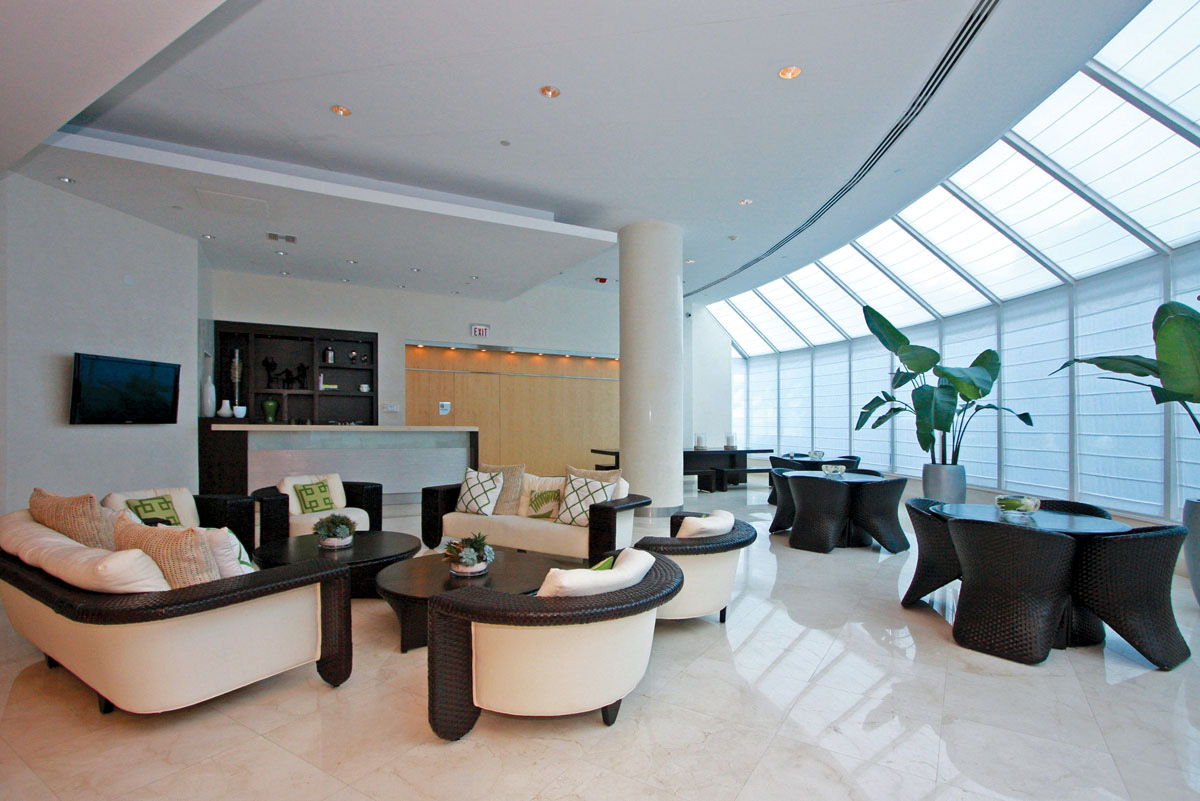 Below: Bristol Tower offers a stylish community room as well as many other first-class amenities.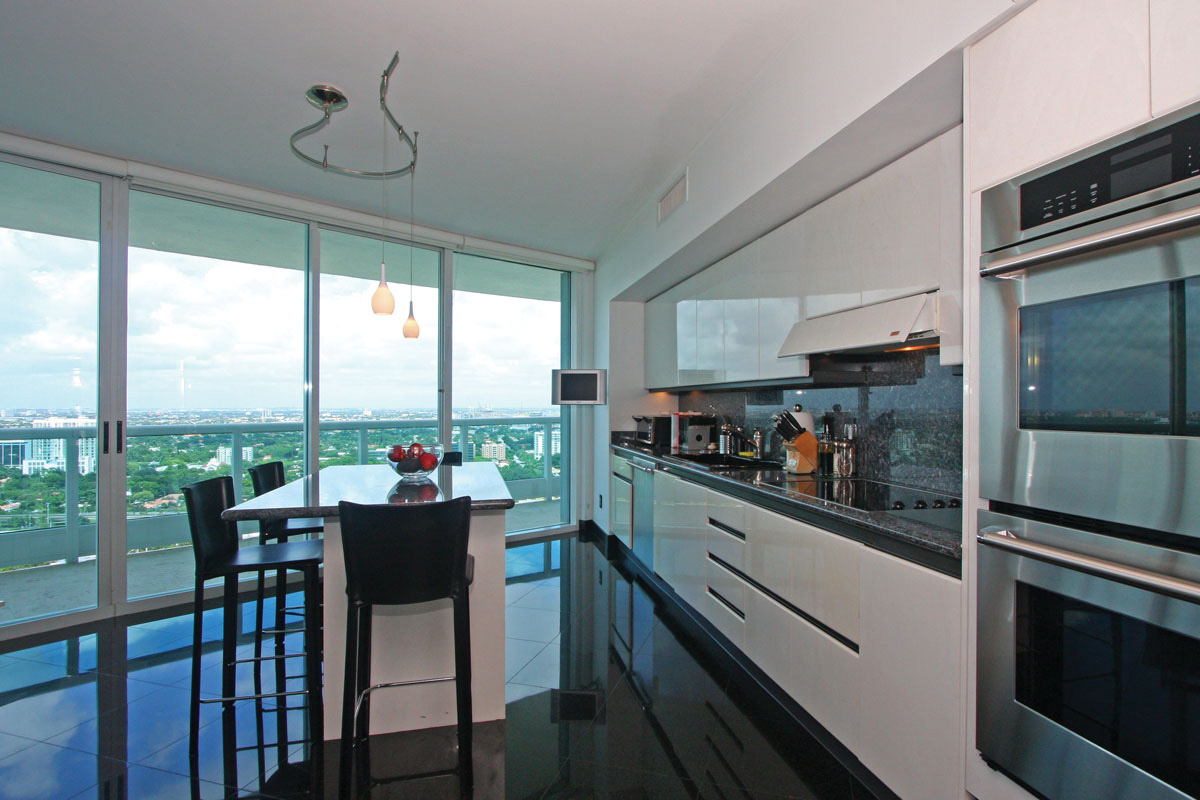 Above: Enjoy beautiful city views and watch the sunset as you prepare your meals from this large and functional kitchen.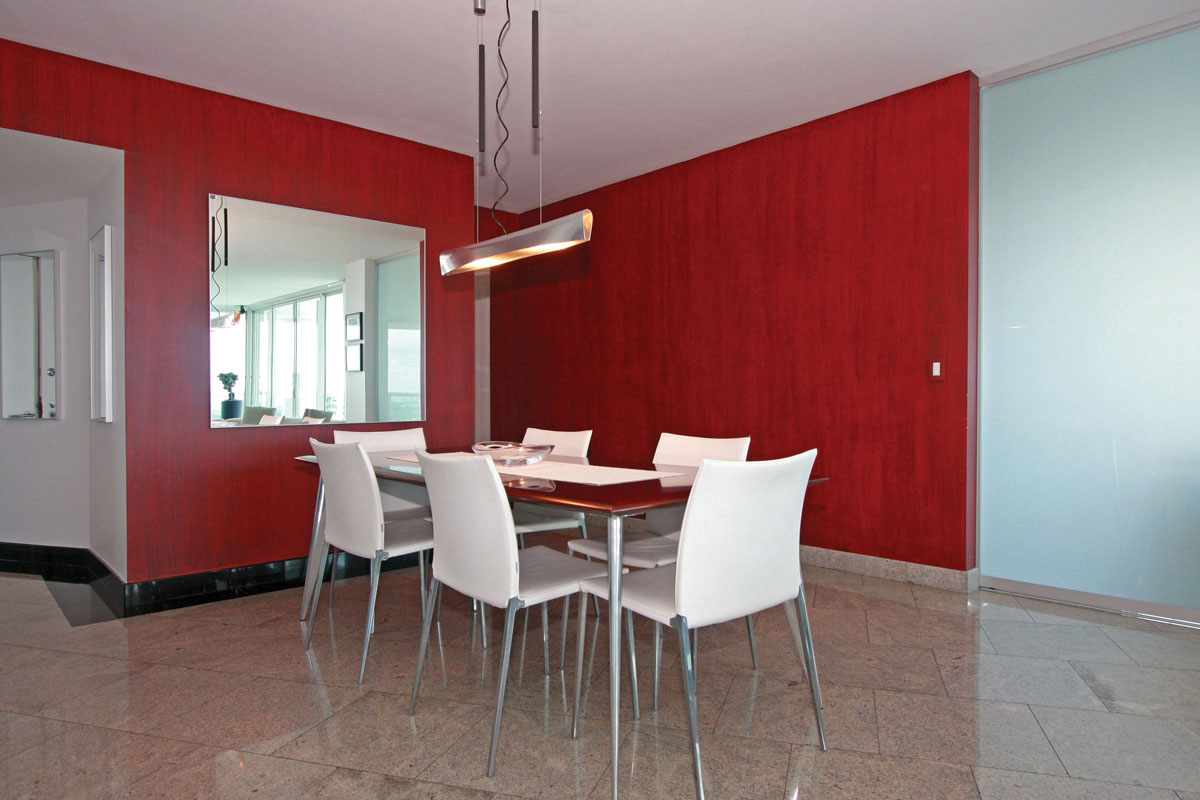 Below: Splashes of color and minimalist décor are on display throughout this home.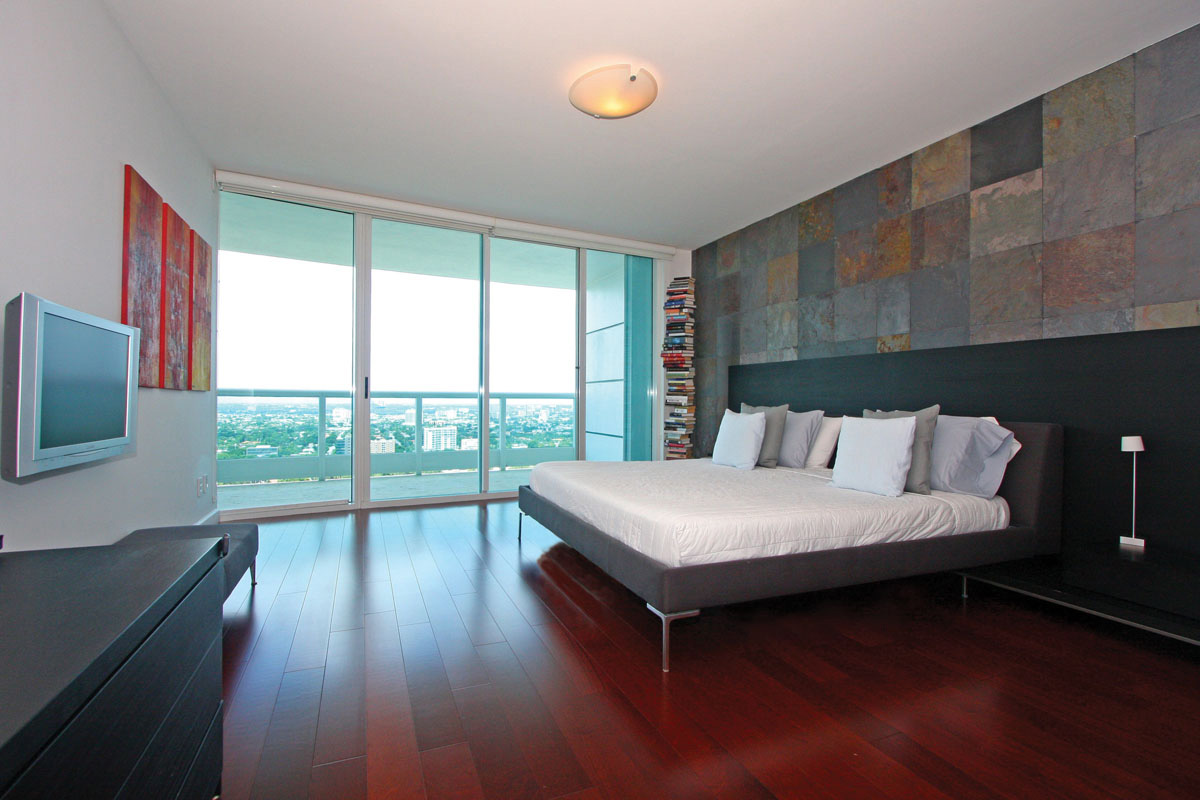 Above: The spacious master suite with its slate wall is unique and impressive in both its form and function.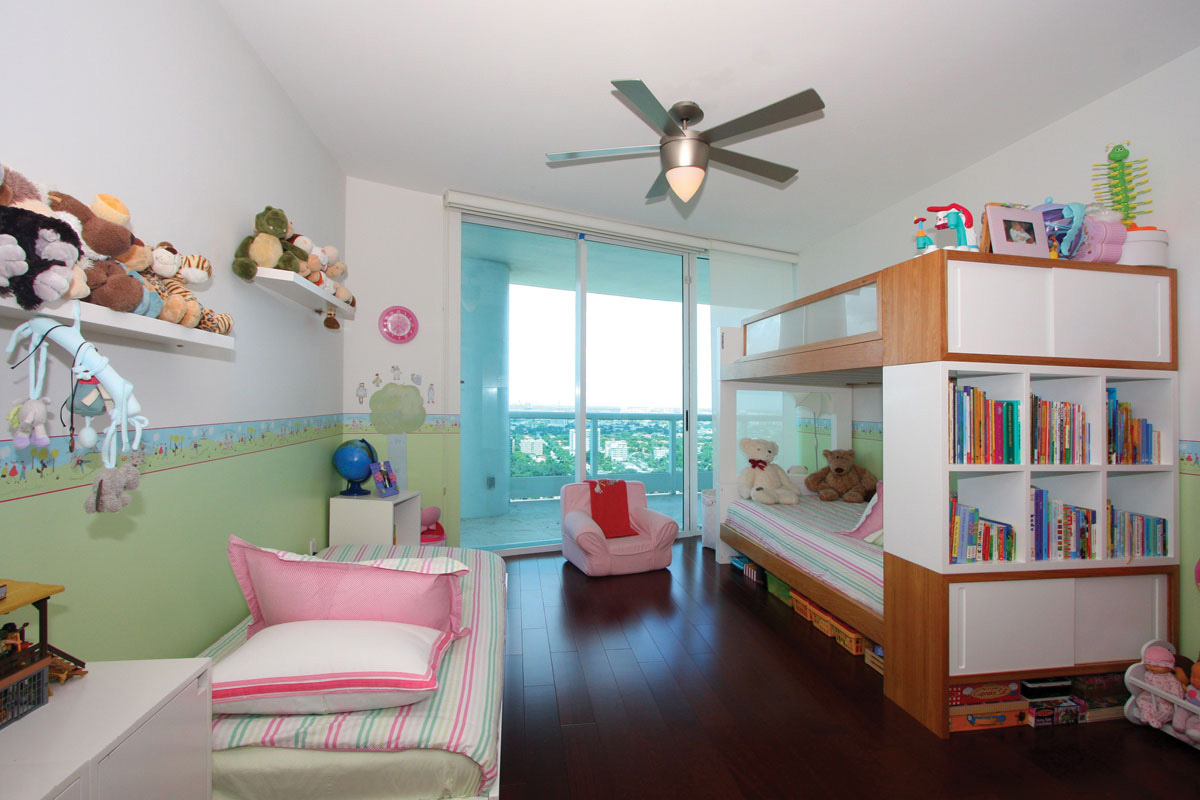 Below, left: With Brazilian cherry wood floors and tasteful decoration, this bedroom is perfect for either children or guests.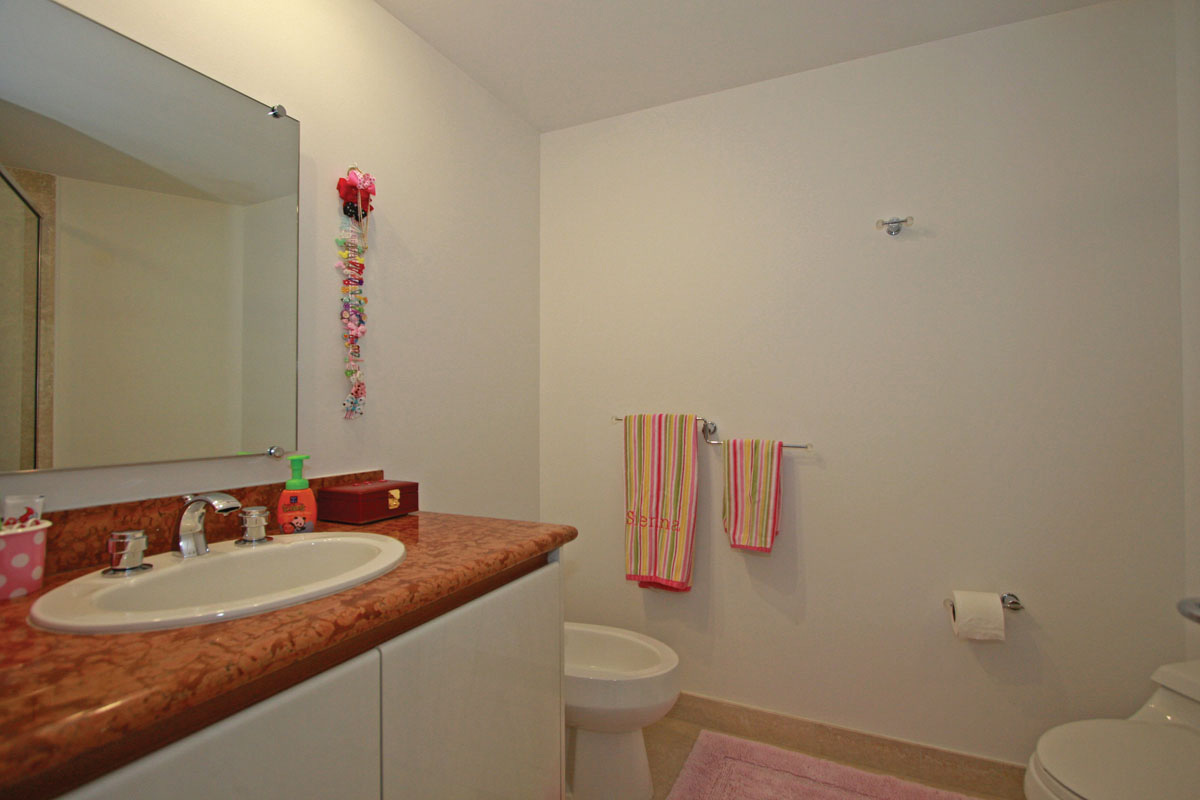 Below, right: This en suite bathroom is spacious and accessible through the second bedroom next to it.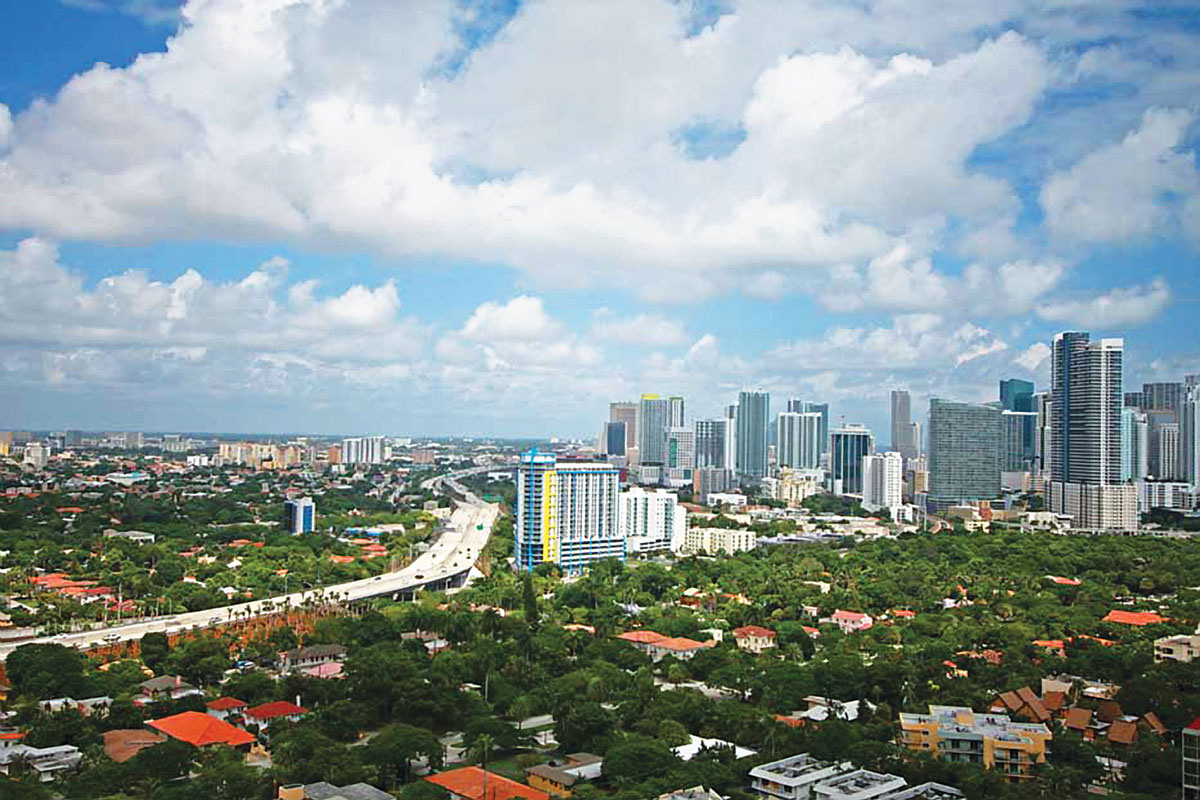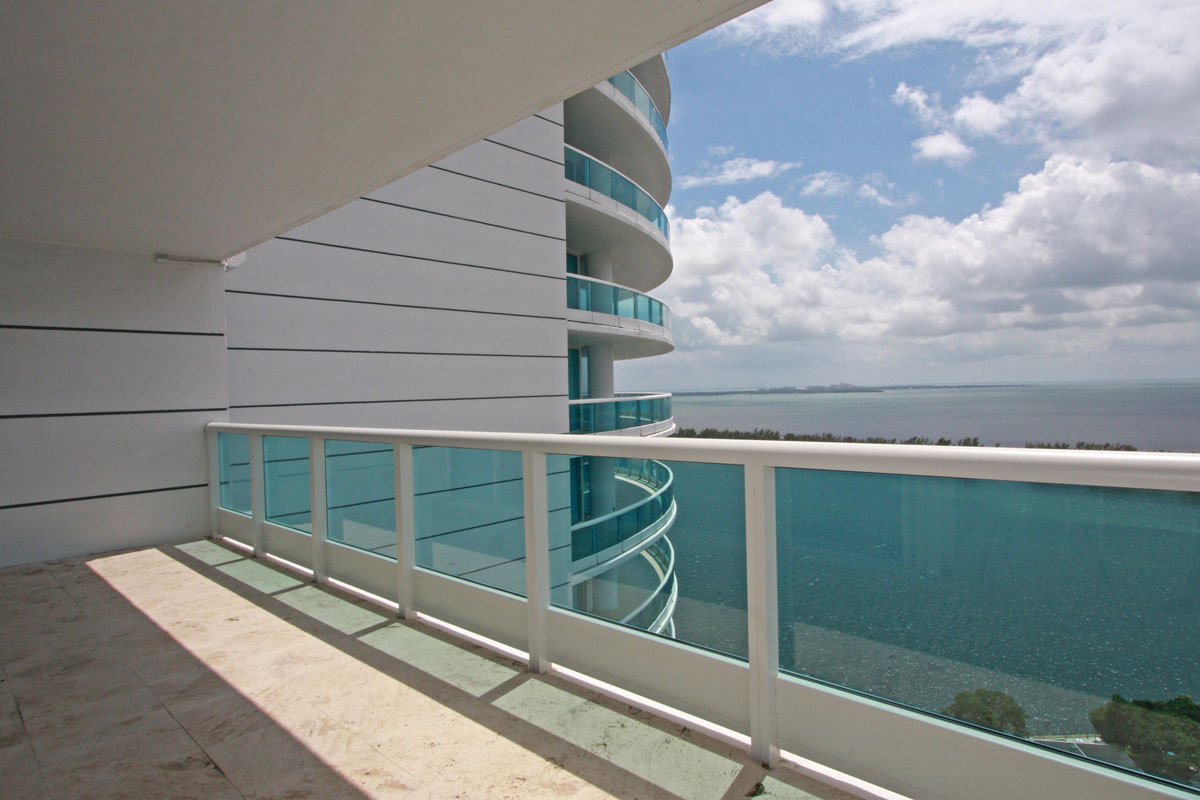 Breathtaking views of the city and surrounding areas hug this condo and allow for picture perfect sights from every room right from the comforts of home day and night.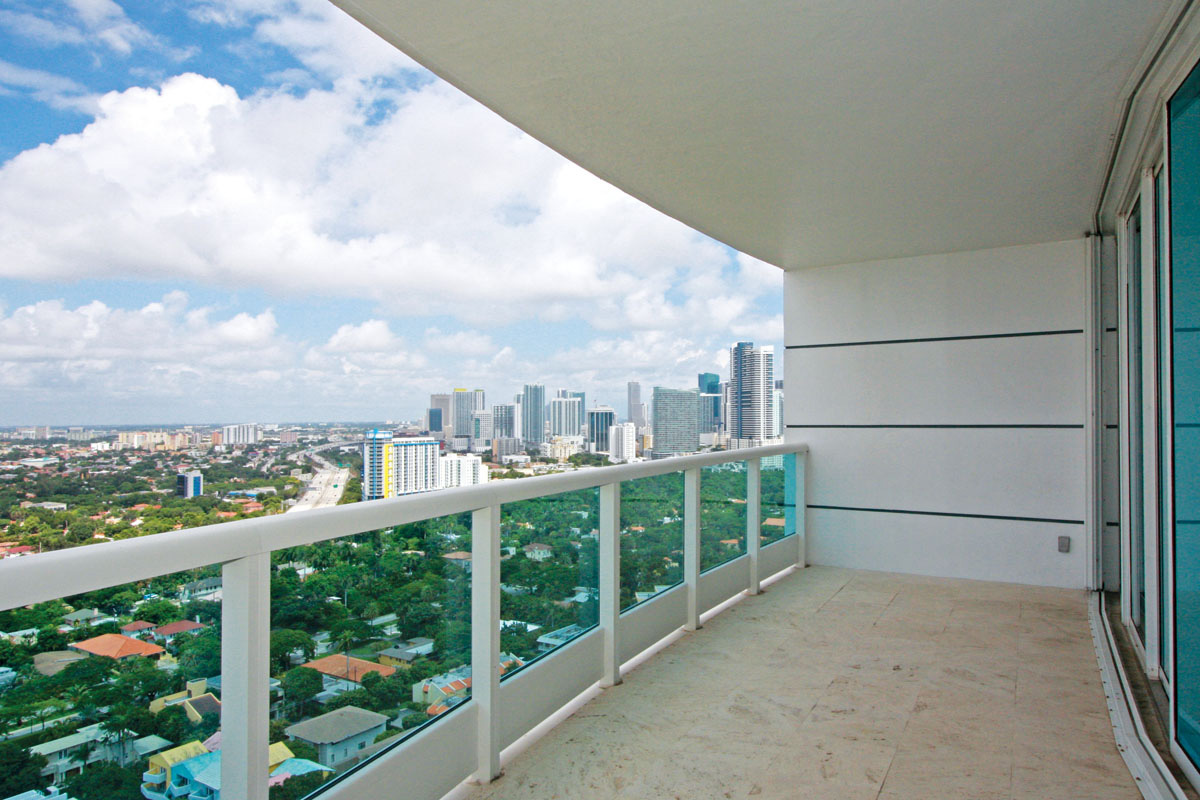 Above: The huge wraparound balcony offers city and ocean views of The Magic City all day and night.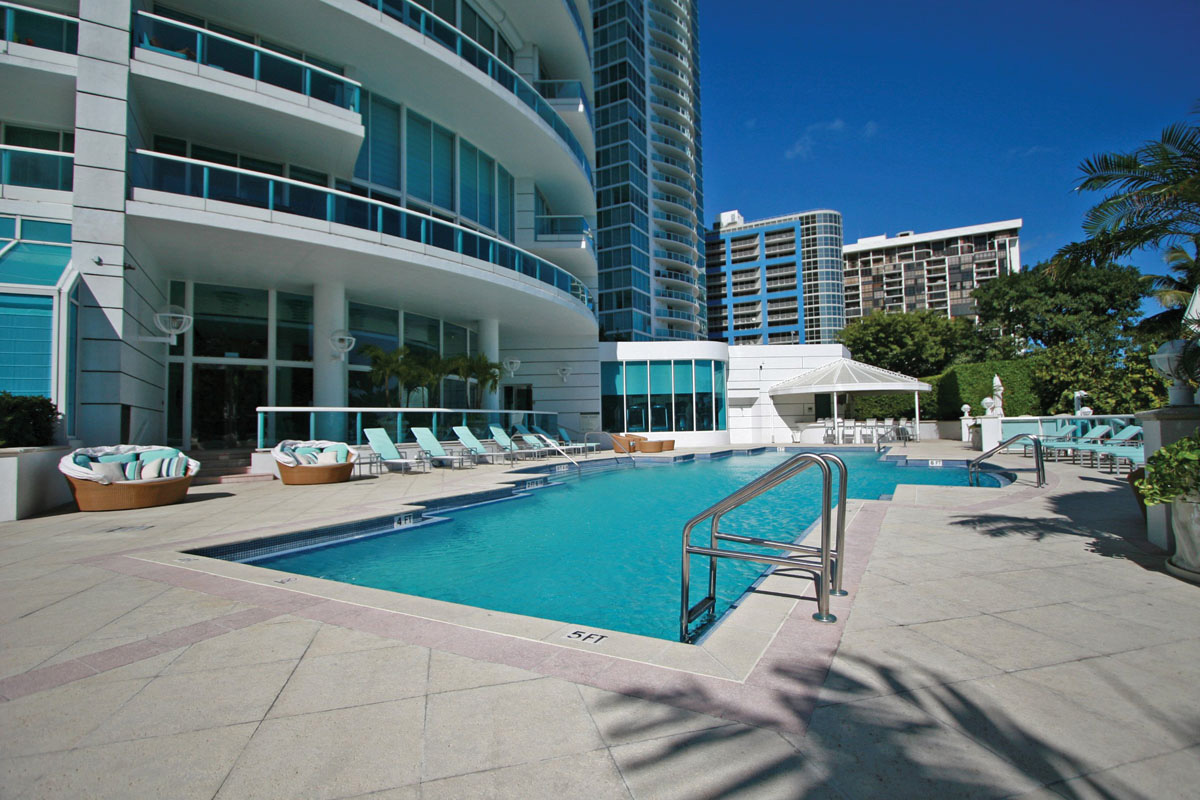 Below, left: Bristol Tower's pool and hot tub are perfect for couples and families alike all year long.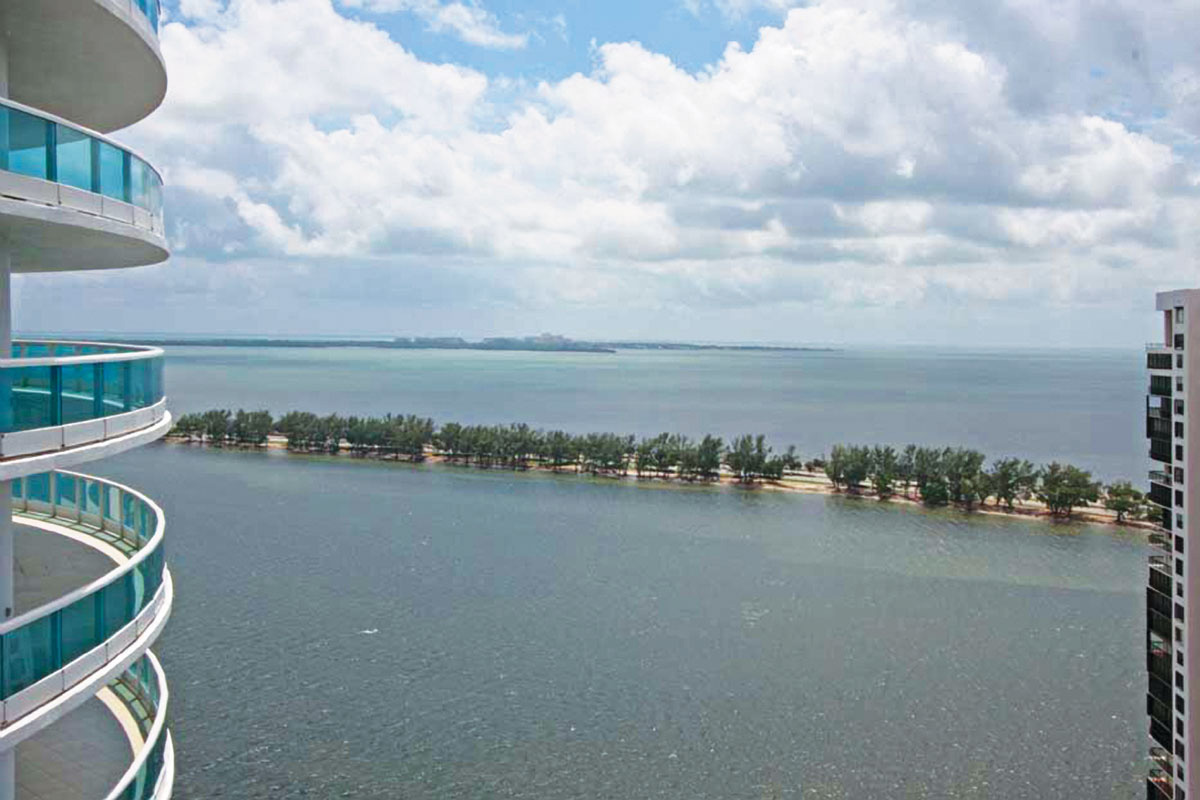 Below, right: Gorgeous views of Key Biscayne, the ocean and Coconut Grove are yet another great attribute of this home in the sky.